Sweet Potato Cinnamon Roll Pie
I love to make and eat cinnamon rolls. I have made them for years as a treat to myself and my family. I have even posted recipes here on my blog. This one however is a totally different and unique recipe that will wow your family and friends!! Have you ever seen a sweet potato cinnamon roll pie? Two amazing recipes combined into one tasty indulgence – yummy! It is a little difficult to make but you know what? You can do it! And, it will be worth it. Enjoy.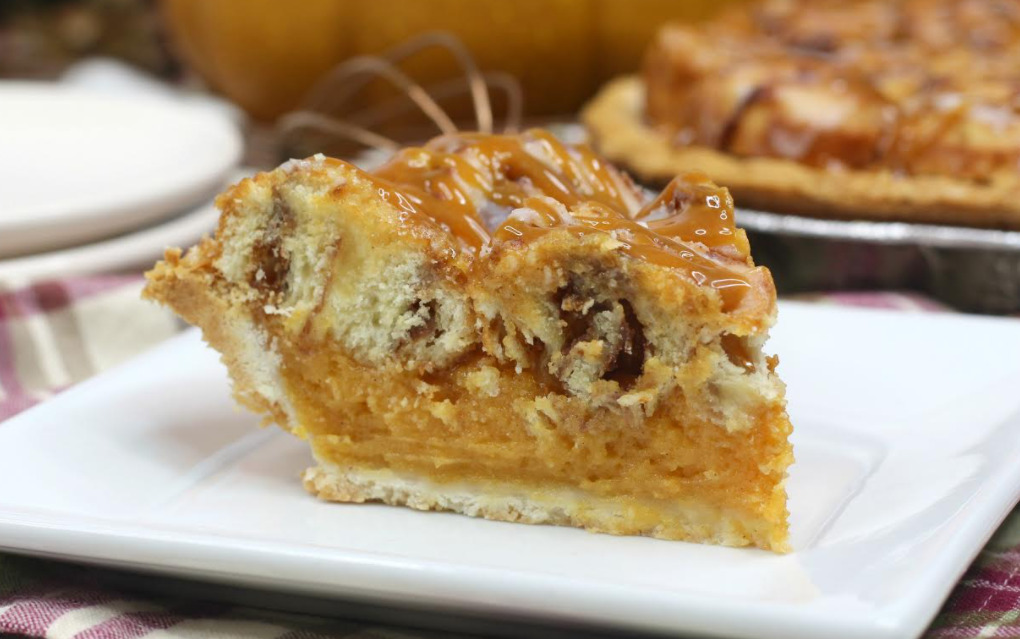 Ingredients
1 9 inch pre-made pie crust
3 C mashed sweet potato (About 4-6 medium to large sweet potatoes)
1/2 C unsalted sweet cream butter, melted
3 large eggs, room temp
1/3 C light brown sugar
1/2 C sugar
1/2 C sweetened condensed milk
1/2 C evaporated milk
1/4 tsp kosher salt
1/2 tsp ground nutmeg
1 tsp ground cinnamon
1/2 tsp ground ginger
3 tsp grated orange zest
1 tsp pure vanilla extract
Topping Ingredients
1 5.7 package of cinnamon rolls
½ C salted caramel sauce
1 disposable piping bag
Directions
Preheat the oven to 400 degrees.
Poke the sweet potatoes with a fork and bake for 40 minutes or until tender.
Let cool, then peel and remove any dark spots.
In a standing mixture, beat the sweet potatoes, butter, eggs, sugars, milk, and all the spices until combined and smooth
Pour the pie filling into the pre-made pie crust
Bake in the oven for 50 minutes or until set.
Remove from oven and place onto a cooling rack to cool to room temp.
Once cooled, place pie into the fridge for overnight.
Remove cinnamon rolls from can and place onto a parchment lined cookie sheet.
Following the directions on the pan, bake the cinnamon rolls as recommended.
Once they are baked, allow to cool for 5 minutes before placing them onto the top of the sweet potato pie
Pour the salted caramel sauce into the disposable piping bag
Cut the tip off and drizzle the sauce over the pie
Enjoy!
Pin this for later . . .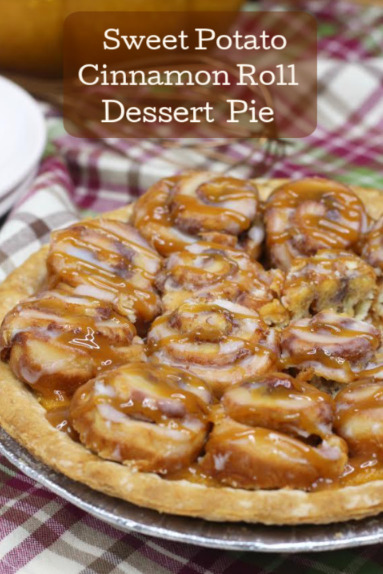 You may want to try my "famous" homemade cinnamon roll recipe.