Mini Turtle Cookie Cups
2 rolls of premade sugar cookie dough

Bag of Kraft Caramel Bits

Bag of semi sweet chocolate chips

Bag of pecan  halves

3 Tbs and 1 tsp of sweet cream

Spray oil to grease pan

Mini muffin pan

Round bottom ¼ tsp measuring spoon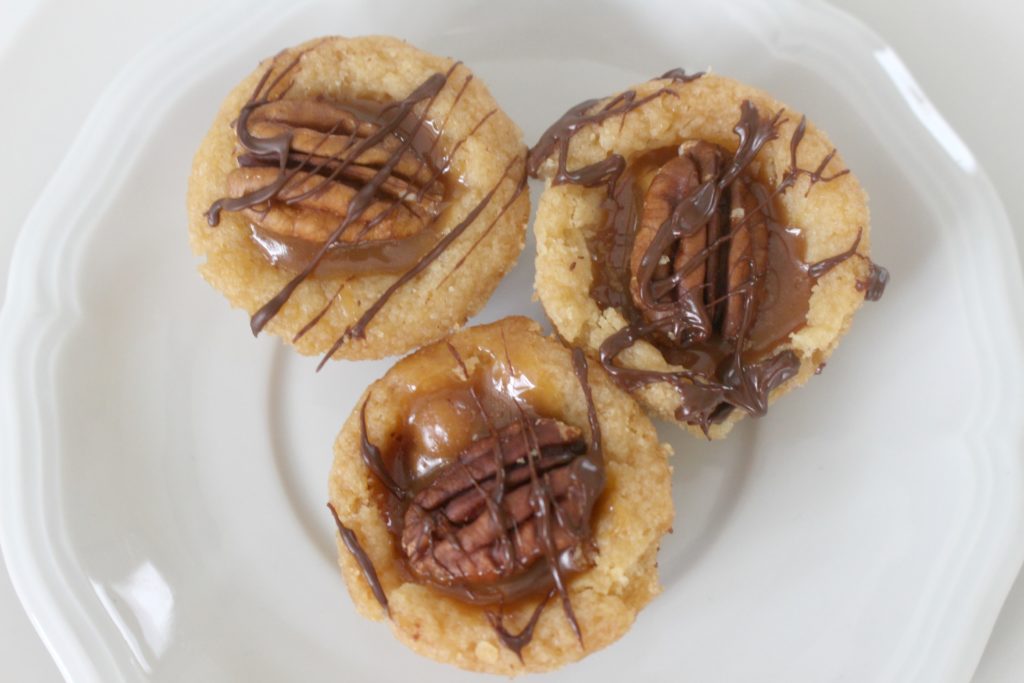 Instructions:
Step 1. Unwrap the refrigerated sugar dough and set on a cutting board.
Step 2. Cut the roll of dough into ¾ inch slices. Then, cut those in half.
Step 3. Roll each piece of dough into balls.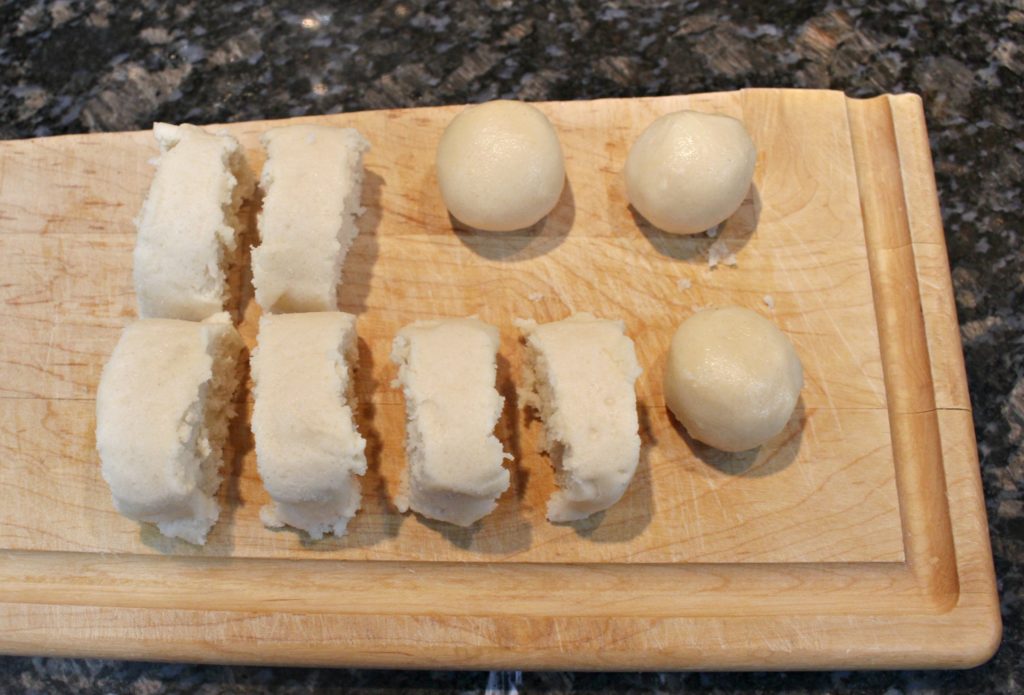 Step 4. Use the spray oil to generously grease the mini muffin pan. (Grease well or they will break when you try to get them out.)
Step 5. Place the dough balls into the mini muffin slots.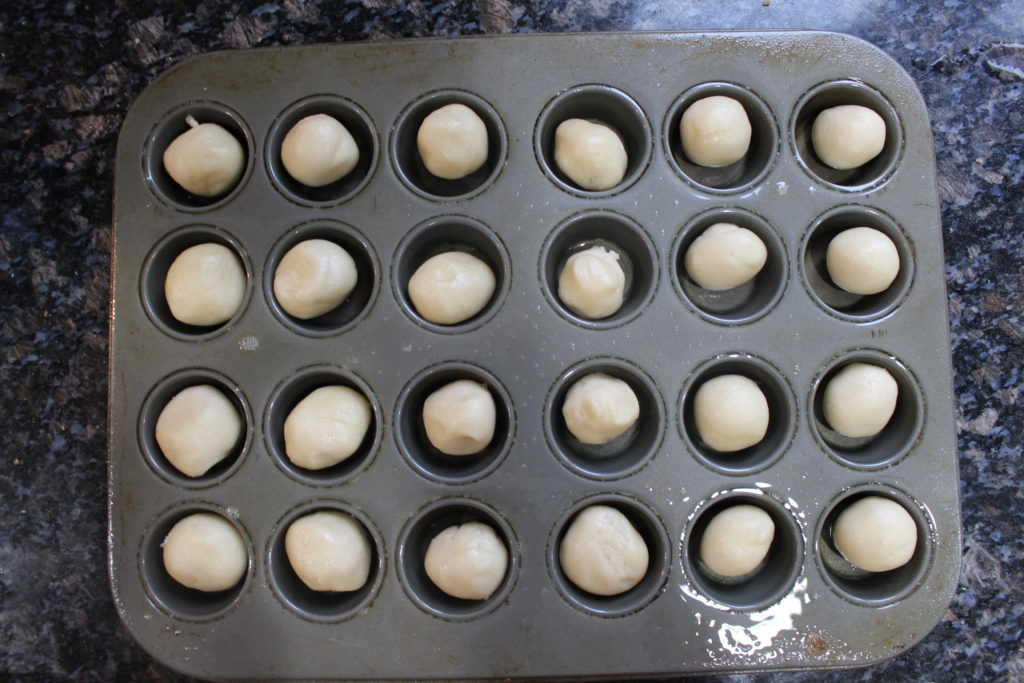 Step 6. Use your thumb to gently push down into the center of the dough.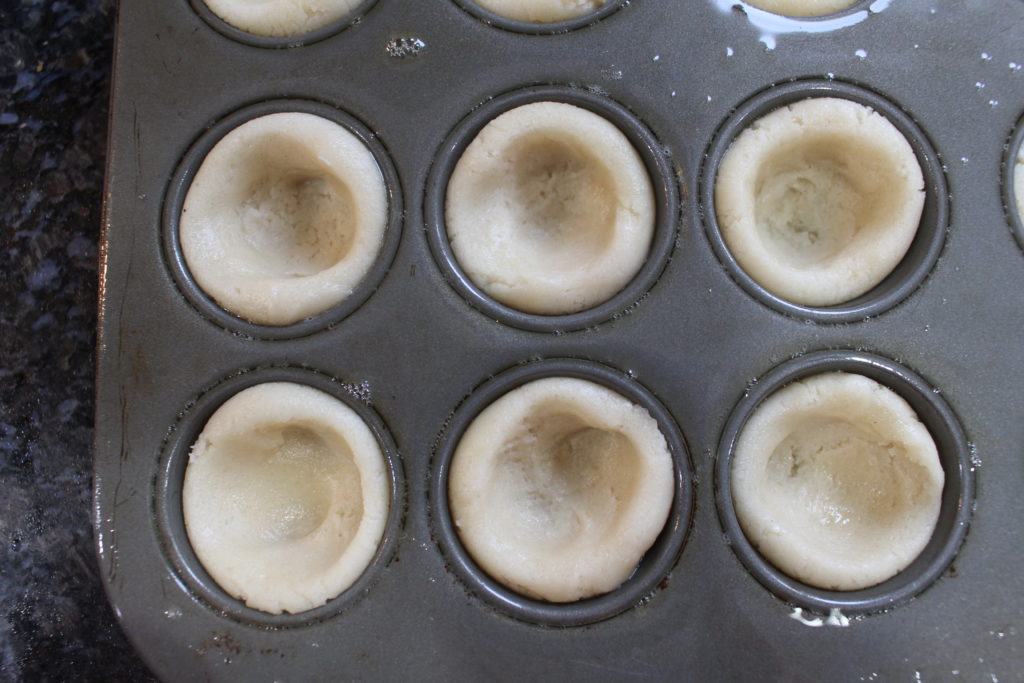 Step 7. Bake on 375 degrees for 10 minutes until they are golden brown.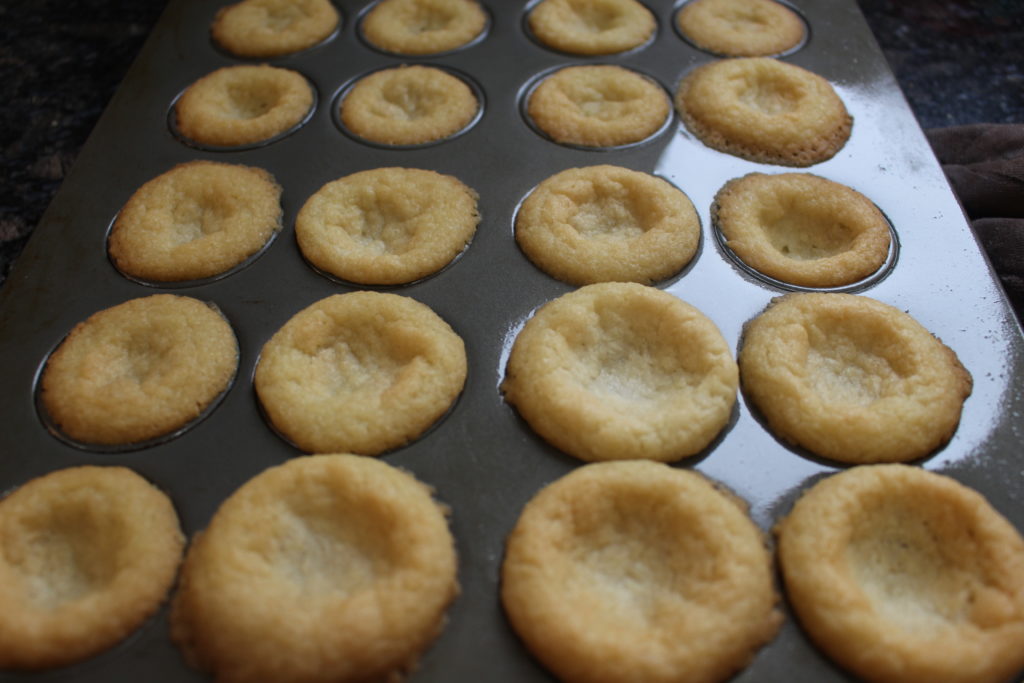 Step 8. When you remove these from the oven they will be all puffed up. Use the ¼ tsp measuring spoon to push the dough down to make a cookie cup shape.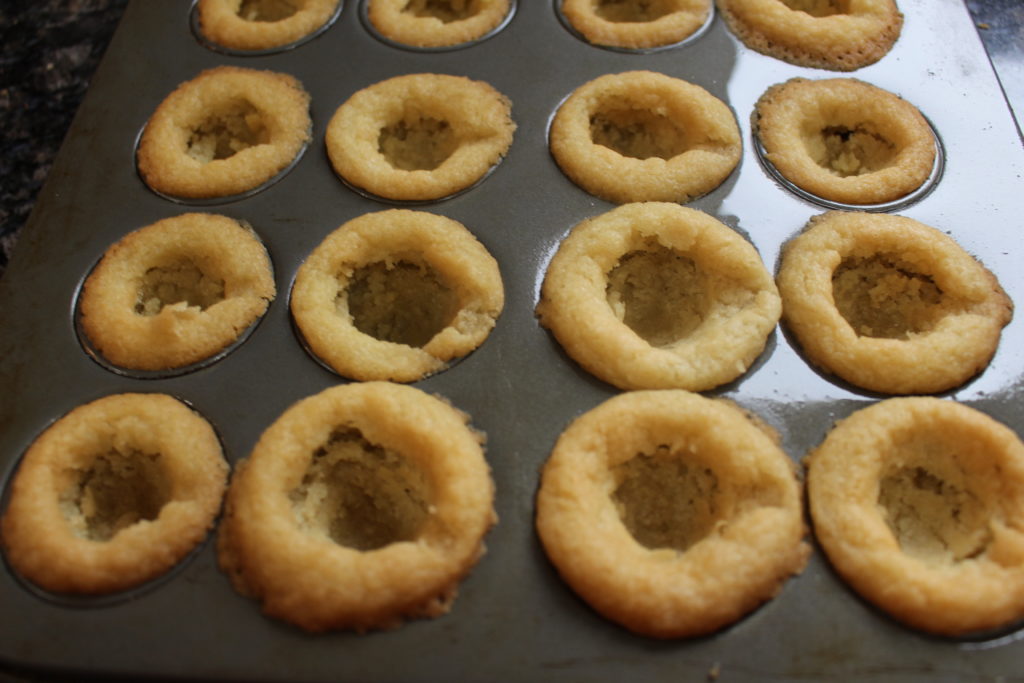 Step 9. Put them back in the oven for 4 minutes.
Step 10. Add 5 chocolate chips to each cookie cup and then sprinkle each with crushed pecans. Let cool.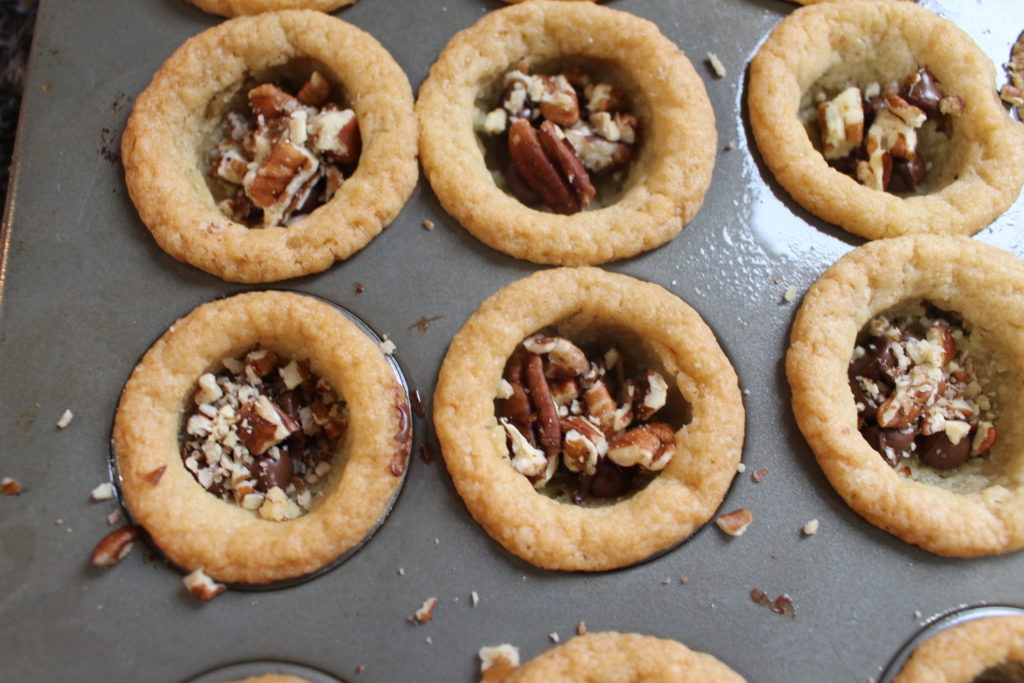 Step 11 While your cookie cups are cooling, melt 1 cup of caramel bits and the cream in a small saucepan on low until blended.
Step 12. Spoon the caramel into the cookie cups and top with a pecan. Let these cool completely (or they will break apart when removed.) .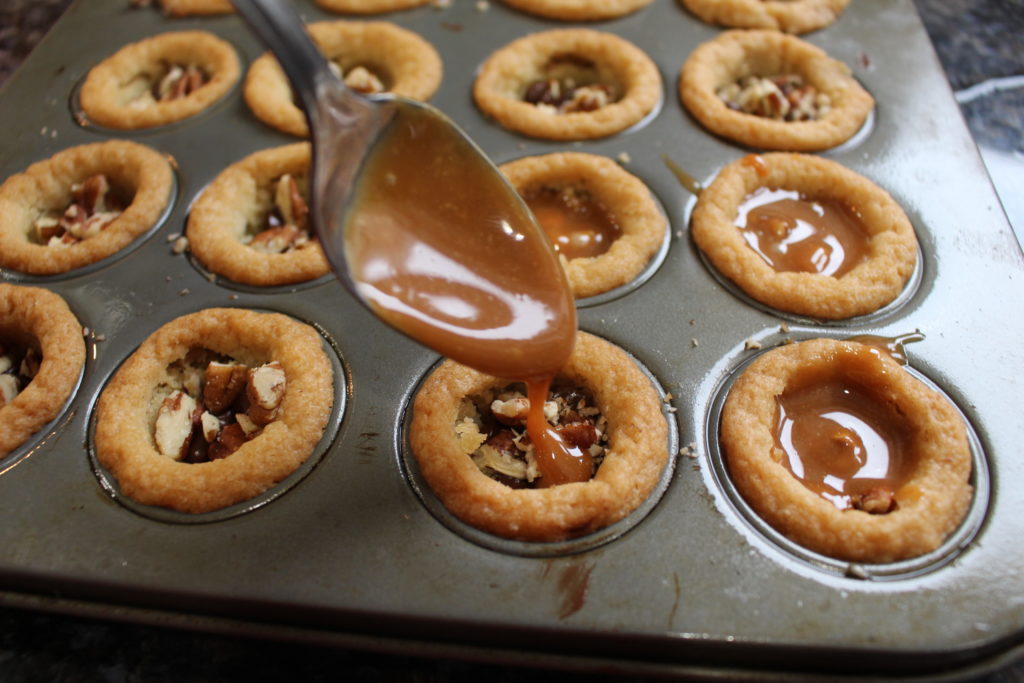 Step 13. Gently remove the cookie cups from the pan and arrange together on a plate.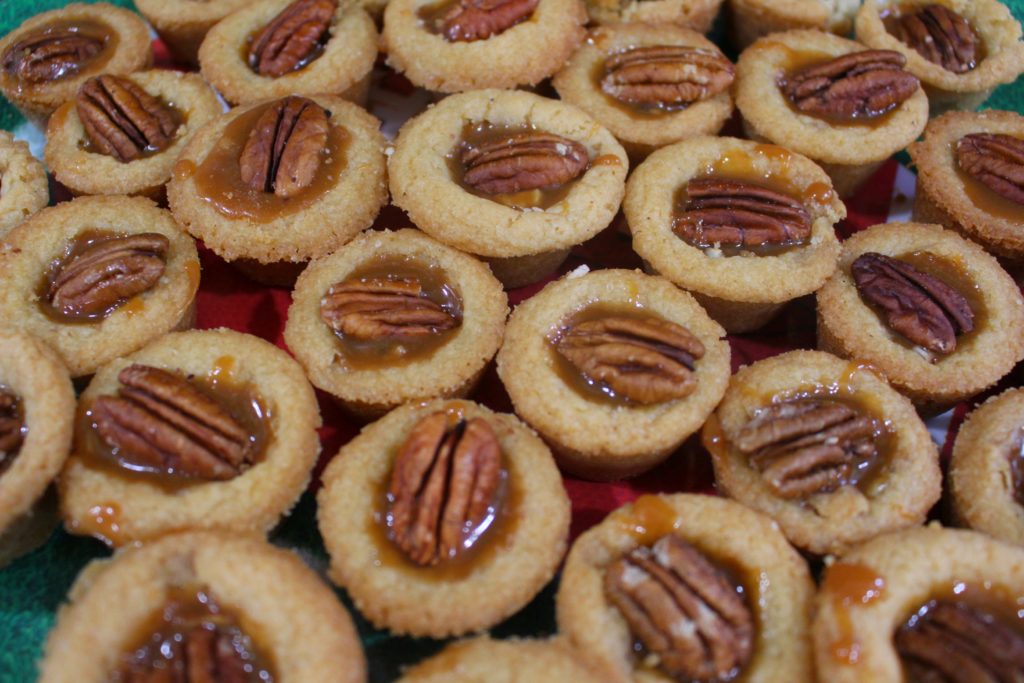 Step 14. Melt 1 cup of chocolate chips and drizzle over all the turtle cookie cups.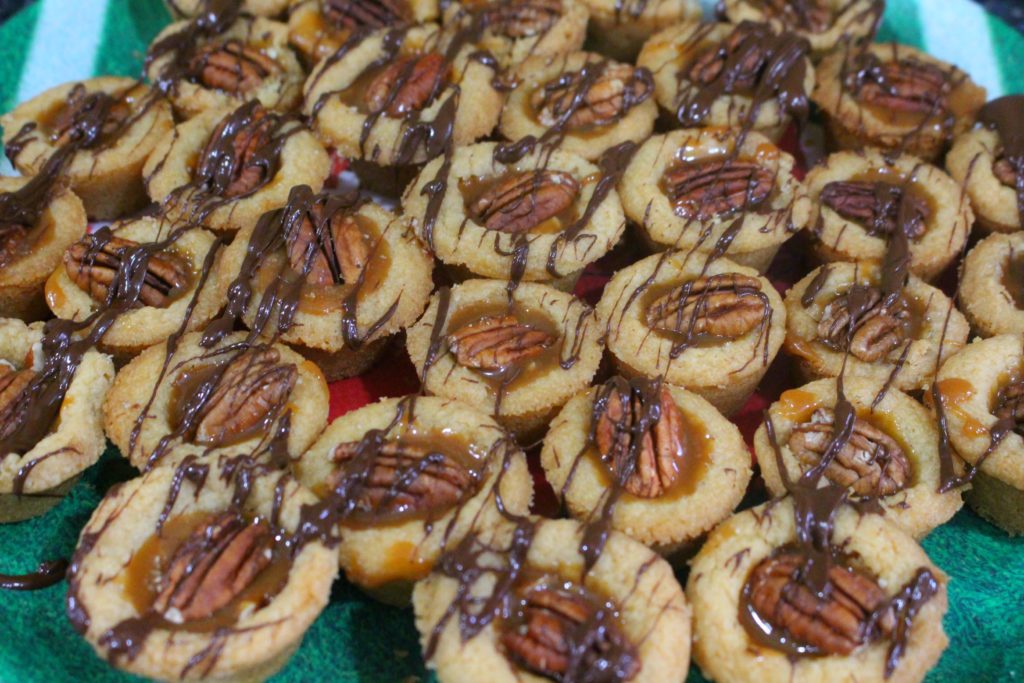 Enjoy!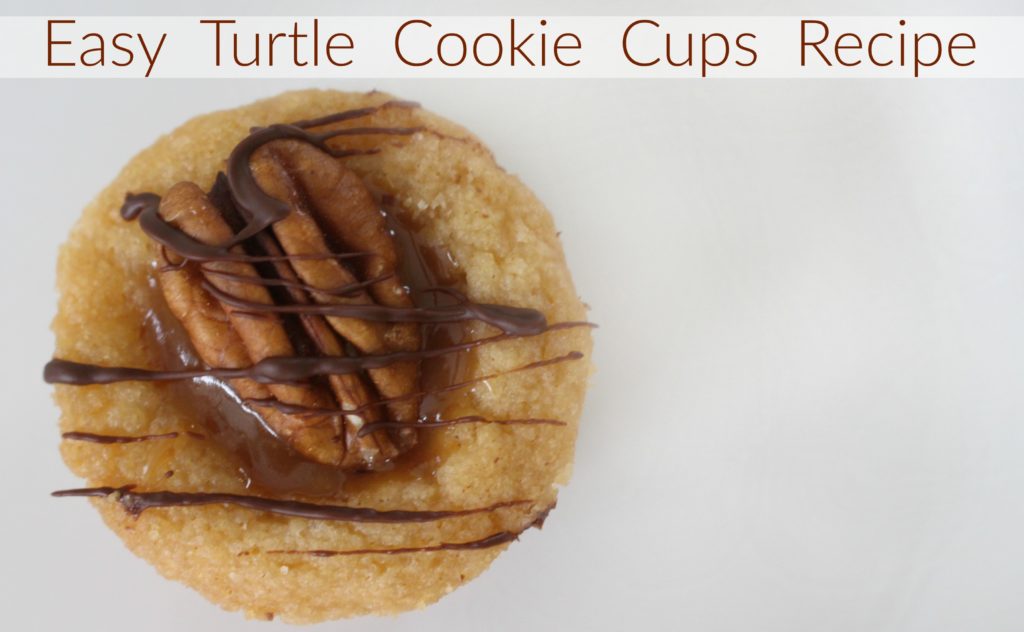 Pin this for later. . .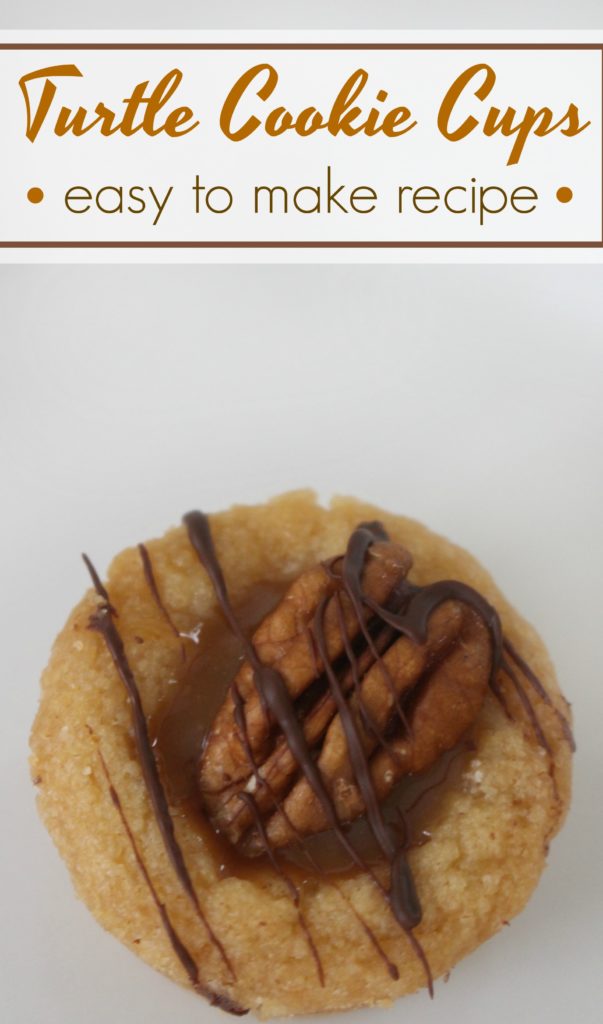 Pin this for later. . .