*This is not a sponsored post. All opinions belong to jenny at dapperhouse.
I was in a pinch and needed a quick dessert. I had no time to run to the store to purchase something and besides, the dessert couldn't be ordinary. It had to look like I spent my day baking and not blogging. It had to have a wow factor. I searched my cupboards and freezer for ingredients that I could use to throw something together and this is what I cam up with. It was fast. It was easy. It has bursts of flavor from fresh ingredients and comes together with complimentary components. This recipe is also quite convenient because the individual ingredients can be stored in the refrigerator making it easy to make one plate at a time. This perfect all around dessert is zesty lemon bars with cream cheese filling and mixed berry compote.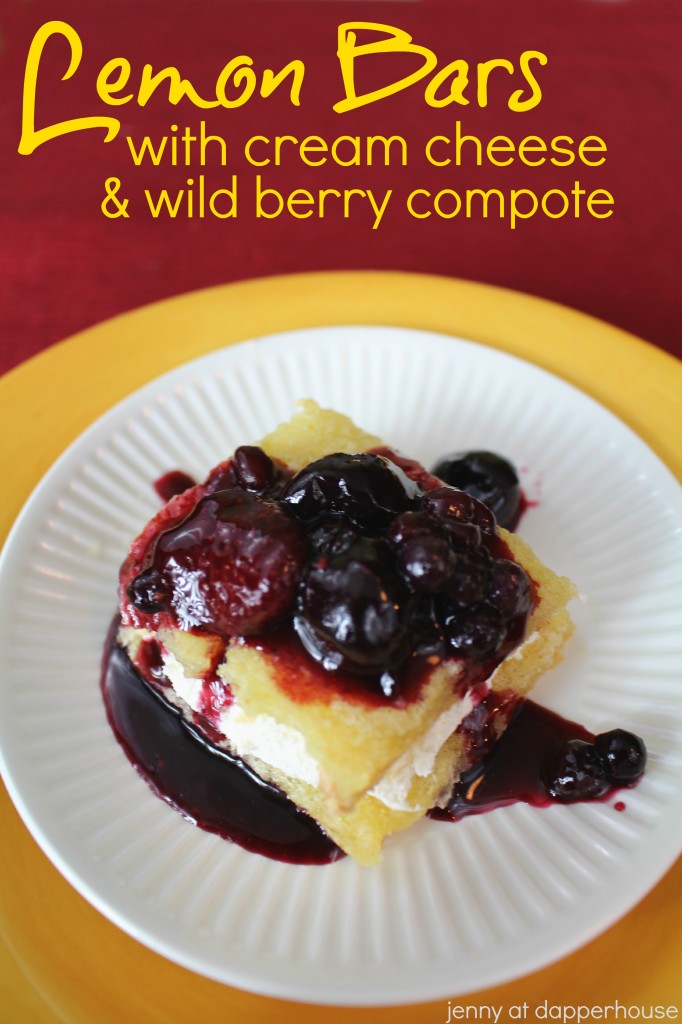 Recipe for Lemon Bars: 
Use your favorite recipe for lemon bars. I used a quick mix from a box to save lots of time!
Recipe for Cream Cheese Filling: 
whipped cream cheese
fresh juice from a lemon wedge
1/2 tsp. lemon zest
Recipe for Fruit Compote: 
Add all ingredients to a saucepan on medium heat and stir occasionally until mixture comes to a boil.
1/2 cup strawberry jam
1/3 cup granulated sugar
2 Tbs. lemon juice
1 cup frozen mixed berrries
2 cups frozen cherries
dash of salt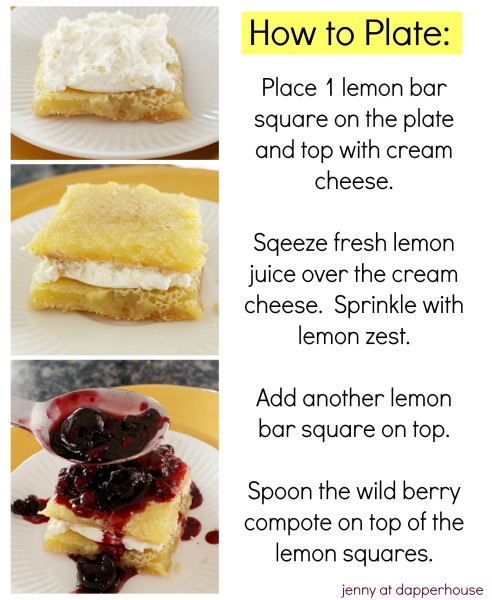 Tip: Another way to prepare the cream cheese filling if you have more time is to whip together:  8 oz. of cream cheese, 1/8 cup of powdered sugar, 1 TBS lemon zest and the juice from a half of a lemon.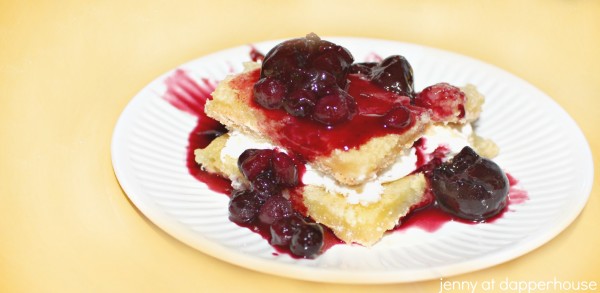 TIP: For an even more amazing and thicker topping, add a teaspoon of cornstarch and 2 tsp. of Grand Marnier to the mix from the beginning.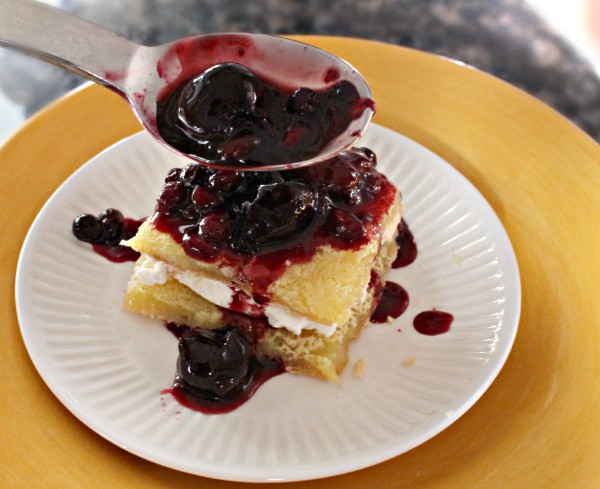 This dessert is so easy and delicious!
I hope that you get a chance to make it for a special occasion.