My favorite cold treat this summer has been a homemade frozen yogurt popsicle. The reason I love it is because it is a fantastic base to make customizable flavors for everyone. You can add anything you dream up like peanut butter, fresh fruit, even sweet chocolate and hot sauce! No, I am not kidding. . . spicy, cold pops are delish!! But I put hot sauce on just about everything. so maybe its just me. You are going to love this treat, but actually, this is so healthy that you could eat it as a snack.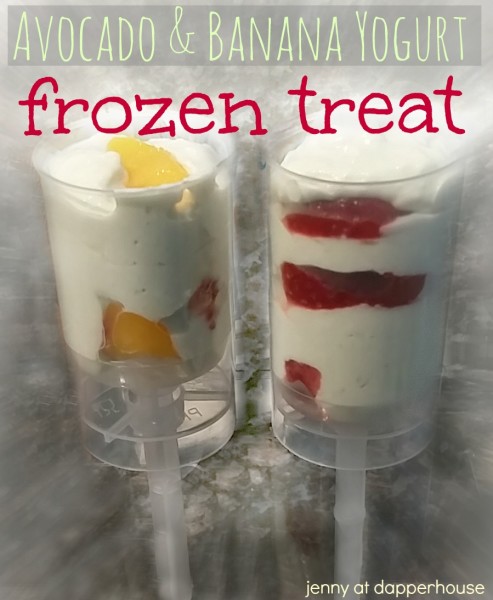 Here are some of my favorite Recipe variations to try:
lemon zest and basil oil in the mix with blackberries or graham cracker crumbs layered in
flaked coconut and coconut greek yogurt in the mix with layers of pineapple chunks
instant coffee in the mix with fudge layers
crushed pistachios and orange marmalade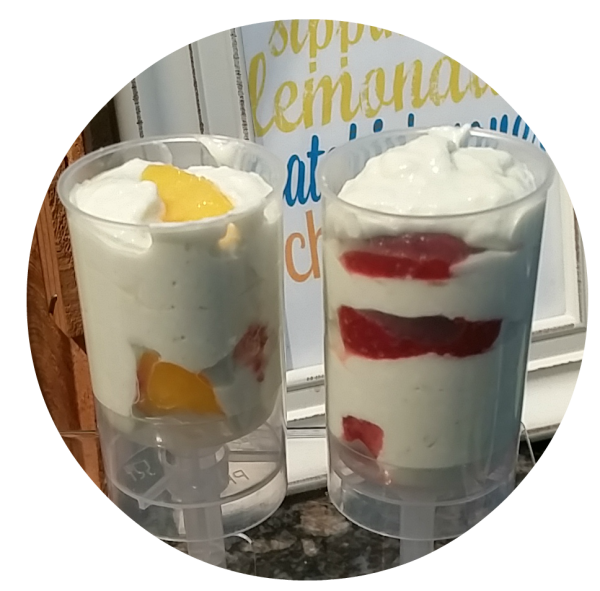 You will need:
1 pkg softened cream cheese
1/3 cup powdered sugar
1/3 cup soy milk
1/2 cup plain Greek yogurt
1/2 soft avocado
1/2 ripe banana
1/4 tsp vanilla
1 Tbs honey
1/4 lime
fresh fruit
To make:
Mash banana and avocado together in a bowl until smooth. Use a hand mixer to remove lumps and blend smoothly.
To the bowl add cream cheese, yogurt, vanilla and sugar. Mix well.
Add a squeeze of fresh lime and the honey. Mix.

Get your popsicle or frozen treat molds ready, along with whatever you are going to add to the treats i.e., fruit, berries, ice cream toppings, raw honey, chopped nuts, cookie crumbles, hot sauce, etc.

Layer the yogurt and fillings in the molds.
Freeze and enjoy.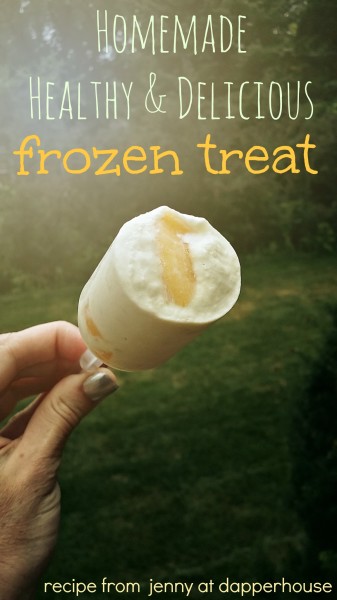 TIP: Some amazing variations can also be made by adding various ingredients to the yogurt mixture as well. One of my favs is different flavors of instant coffee!