I love Mexican food and crave it often. If I had my choice I might have a bean and cheese chimichanga but of course, I would feel yucky after eating all that. So, I opt for healthier choices that still satisfy my taste for Mexican food like this amazing roasted veggie and quinoa salad. You can throw this together in under 20 minutes (and you will be glad that you did)!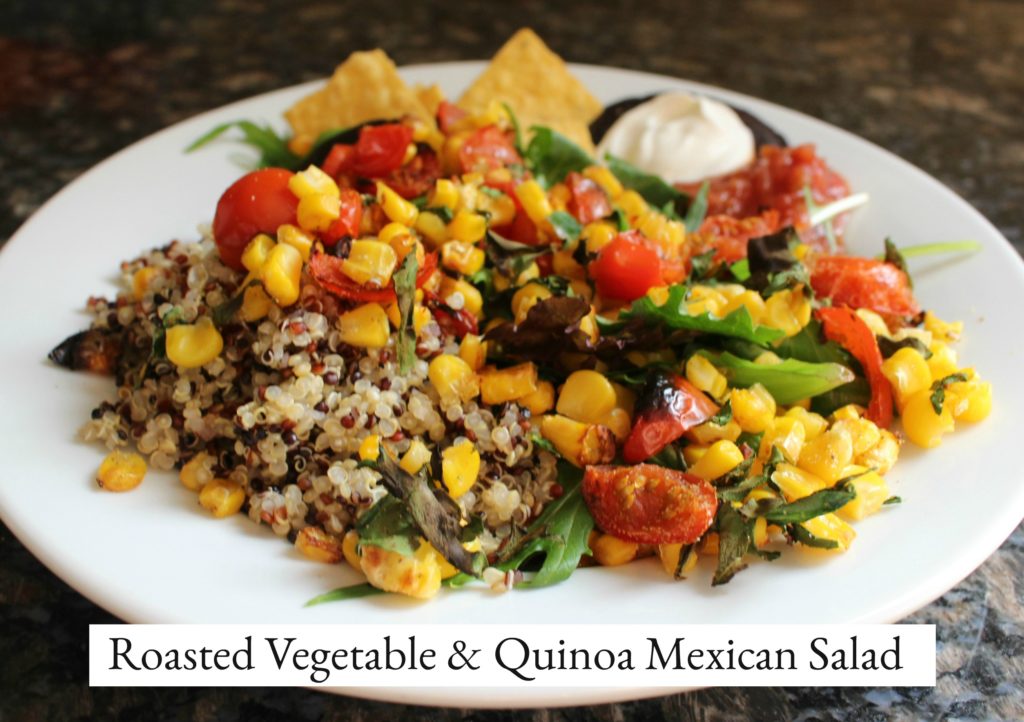 Ingredients:
1 cup cooked tri-colored quinoa
2 cups leafy mixed greens
1/2 cup corn kernels
1/2 cup chopped spinach
1/2 cup small tomatoes cut in quarters
1/2 tsp cumin
1/2 tsp onion salt
5 – 10 tortilla chips
dollop of scour cream
2 spoonfuls of salsa
aluminum foil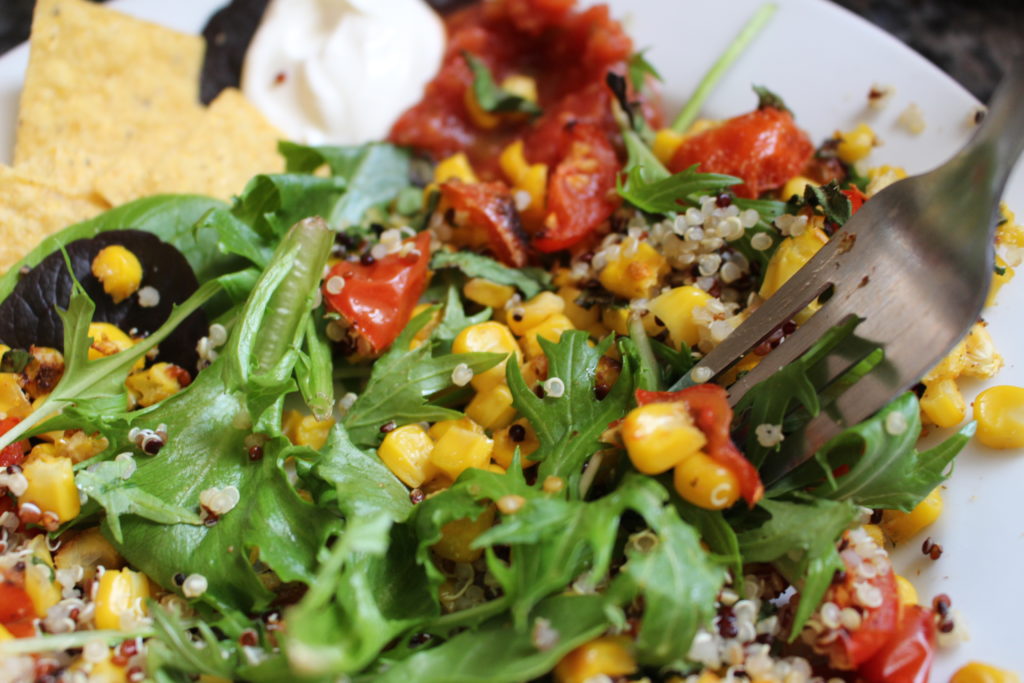 Instructions:
Step 1. Preheat oven to 400 degrees.
Step 2. Lay a piece of aluminum foil over a cookie sheet.
Step 3. Spread the corn, spinach and tomatoes out on the aluminum foil.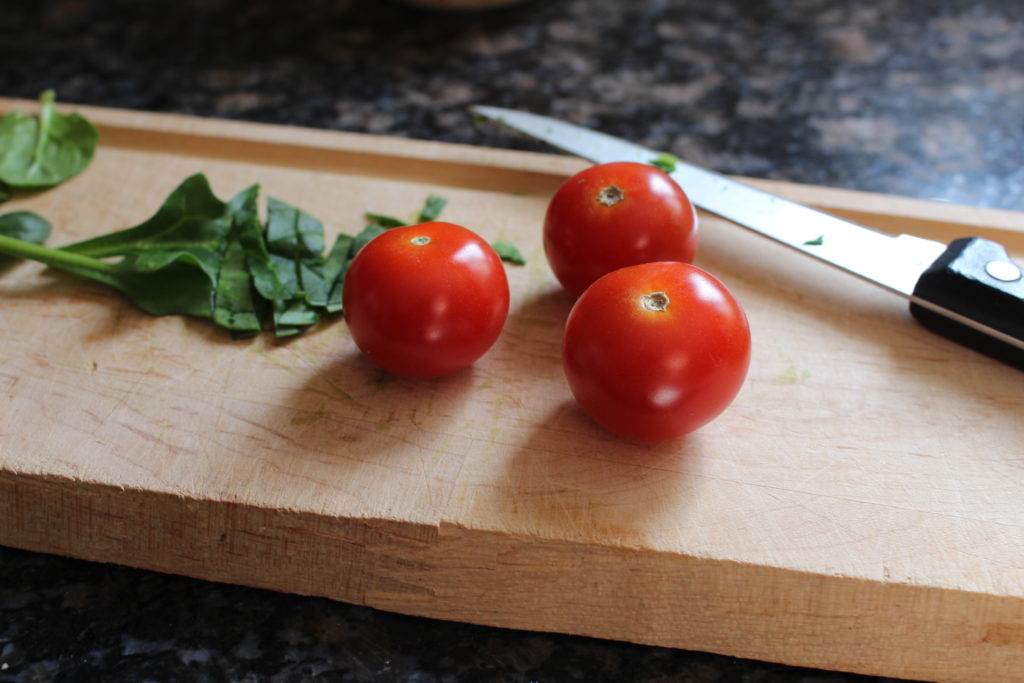 Step 4. Sprinkle the veggies with cumin and onion salt.
Step 5. Bake the veggies for 10 minutes and remove from the oven.
Step 6. Heat the oven to "broil" and brown the veggies (8 – 10 minutes).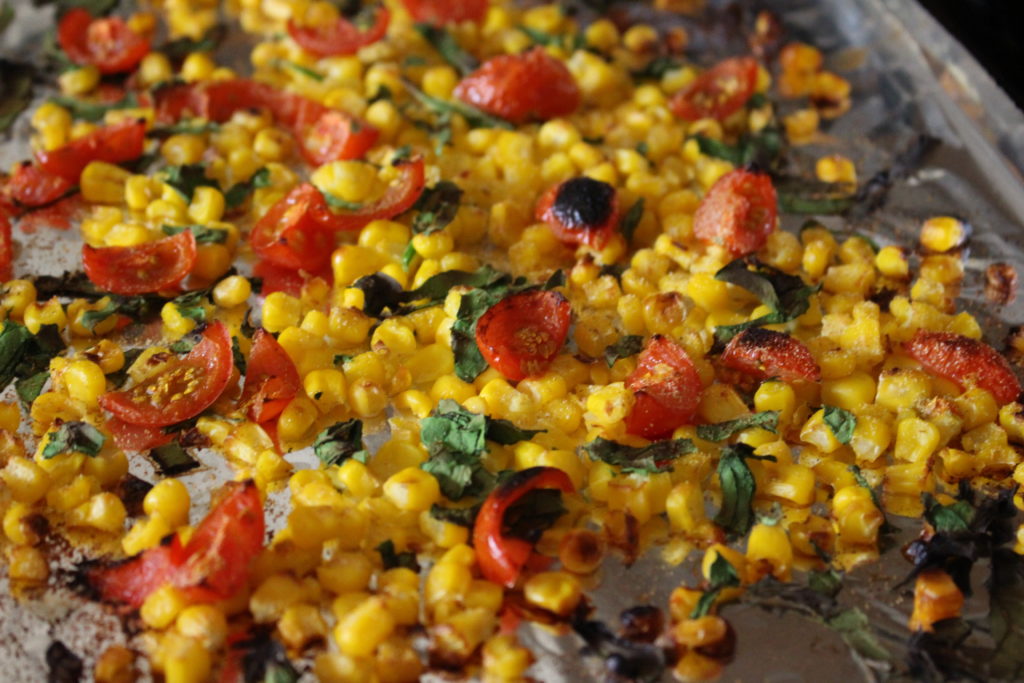 Step 7. Put the mixed greens in the center of the plate.
Step 8. Add the tortilla chips, salsa and sour cream on the side.
Step 9. On the other side of the plate add a scoop of quinoa.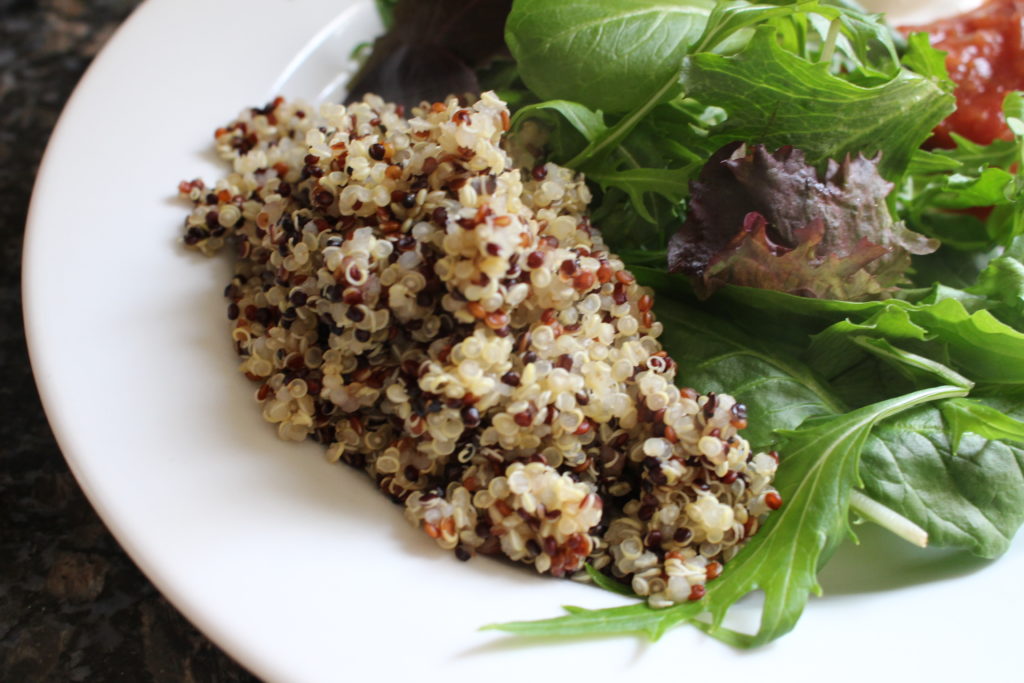 Step 10. Spoon the roasted veggies over the salad.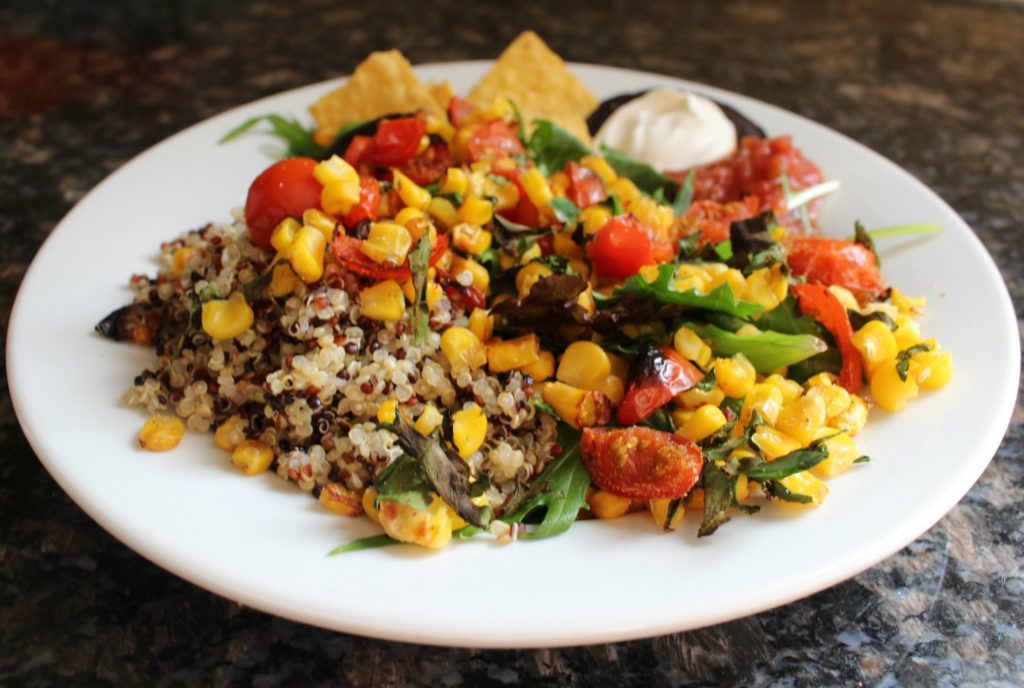 Step 11. Mix a little and enjoy!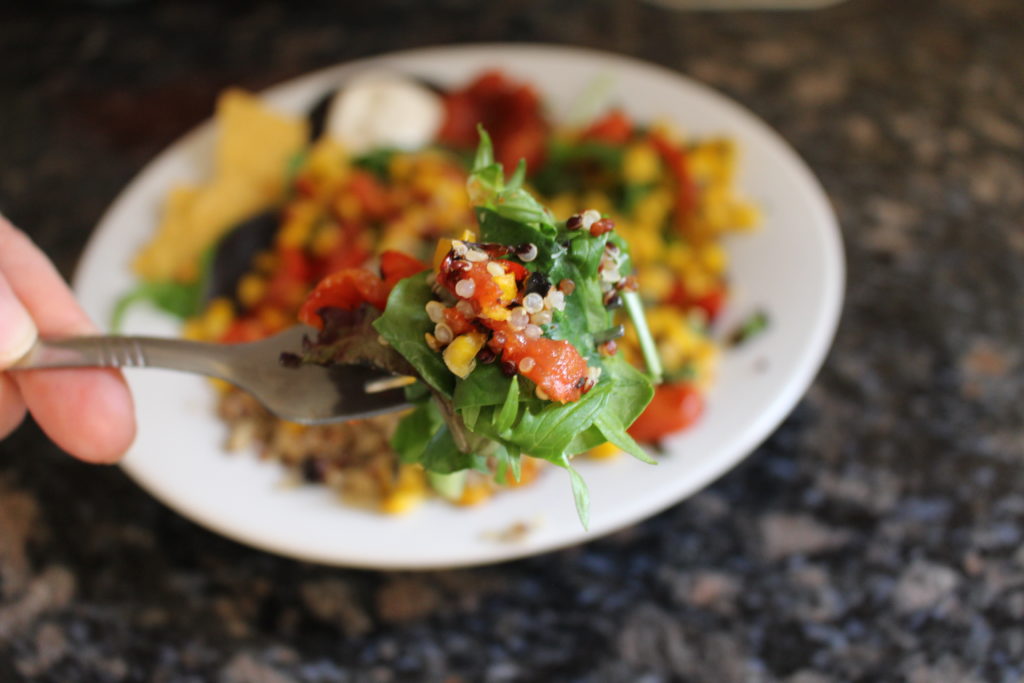 You are going to love this fresh, healthy and delicious salad.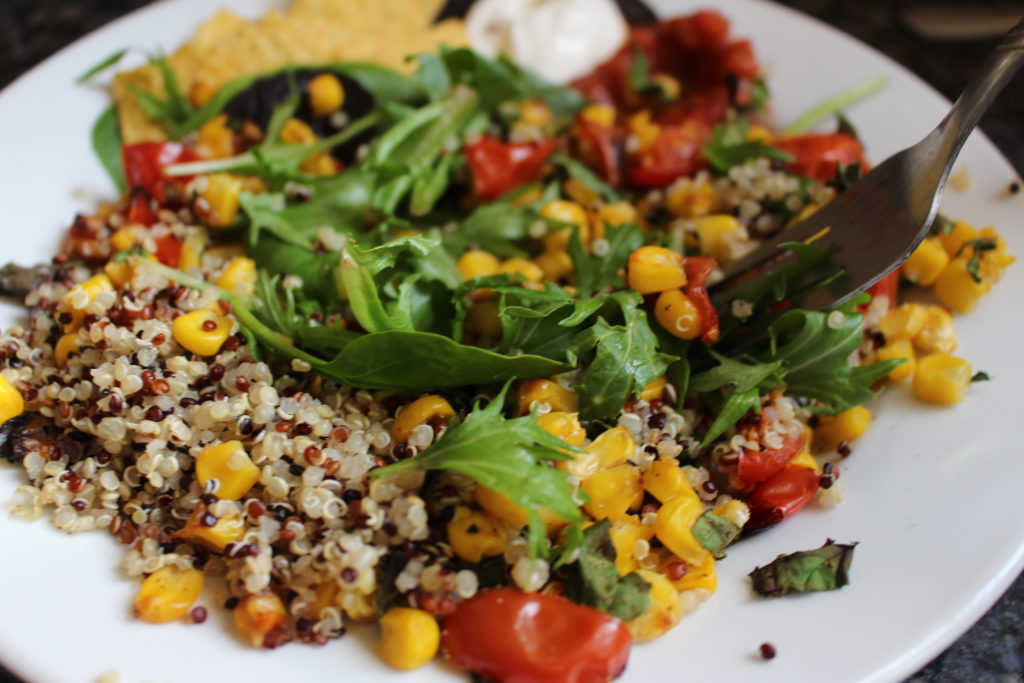 Pin this recipe for later. . .