This shop has been compensated by Collective Bias, Inc. and its advertiser. All opinions are mine alone. #CollectiveBias #SnackItAndPackIt #SeasonalSolutions  If you would like to learn more please visit our social hub!
Halloween is so fun!! I love the costumes and creativity that come along with with celebrating this holiday. I also love giving you ideas for throwing Halloween parties for kids and I know you are going to love this one. It is a "foodtivity" party where the kids do a food activity and are able to eat their extraordinary creations! It is fun for all ages from pre-school to teens and really lets the kids use their imaginations. I'll show you our party so you can recreate it at your home with your family and friends!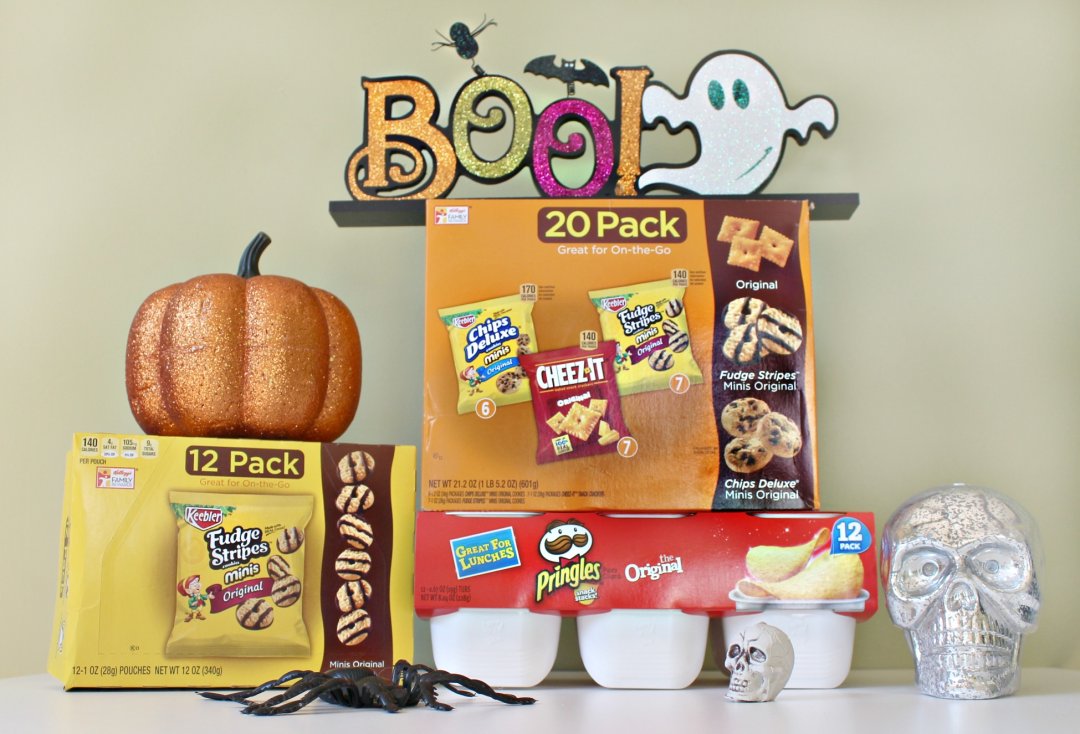 You will need all kids of colorful and interesting shaped foods for the kids to use to decorate their quesadillas. The tortillas with melted cheese can be the faces of pumpkins or monsters or animals… anything at all that is Halloween related.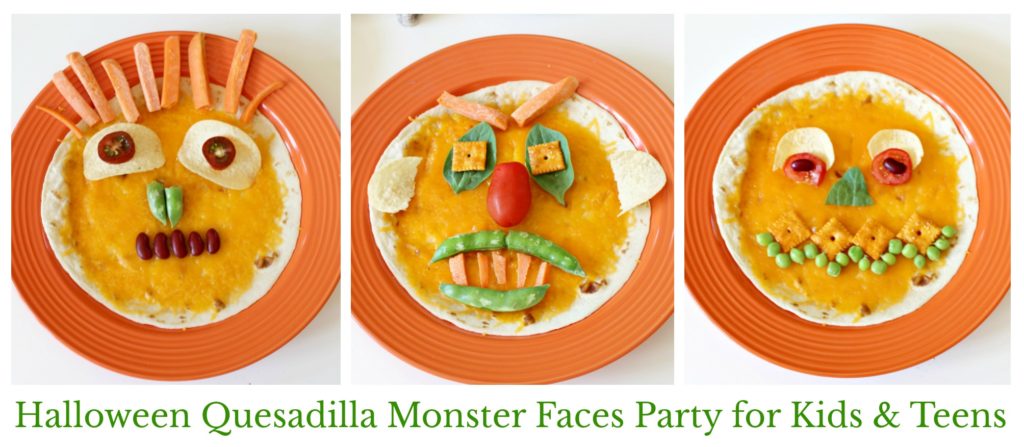 You will need:
medium sized tortillas
finely shredded cheddar cheese
a color variety of small heirloom tomatoes (some sliced)
baby spinach leaves
carrot sticks
sugar snap peas
kidney beans
TIP: Here is a limited time digital coupon for some of the ingredients!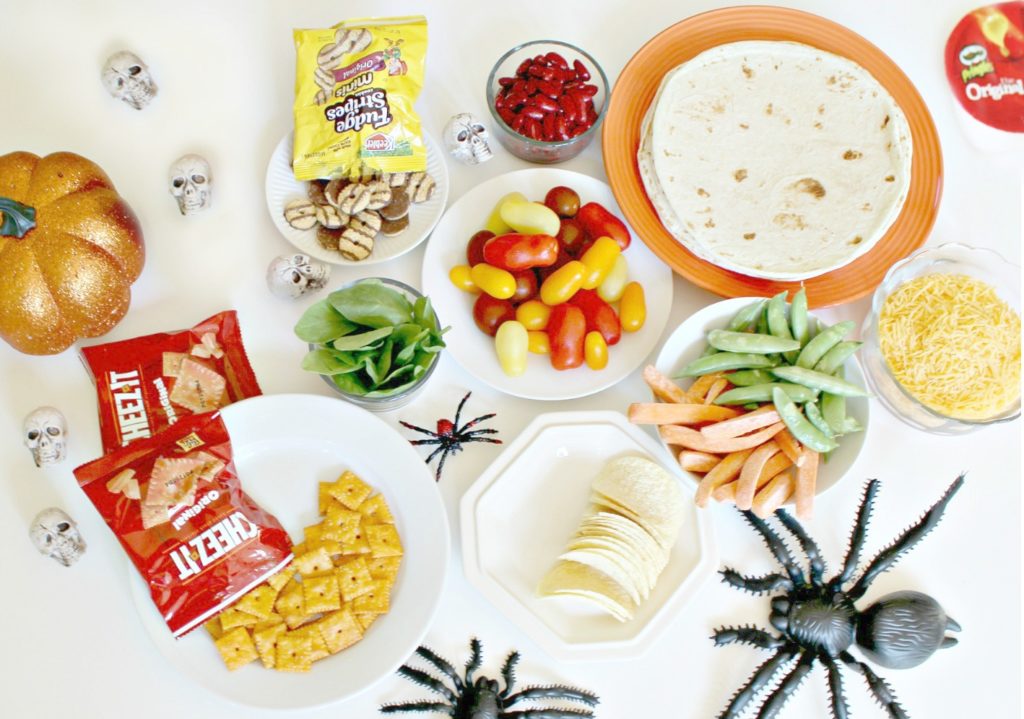 What to do:
Set all your ingredients out on small plates and bowls that can be passed around or shared by everyone.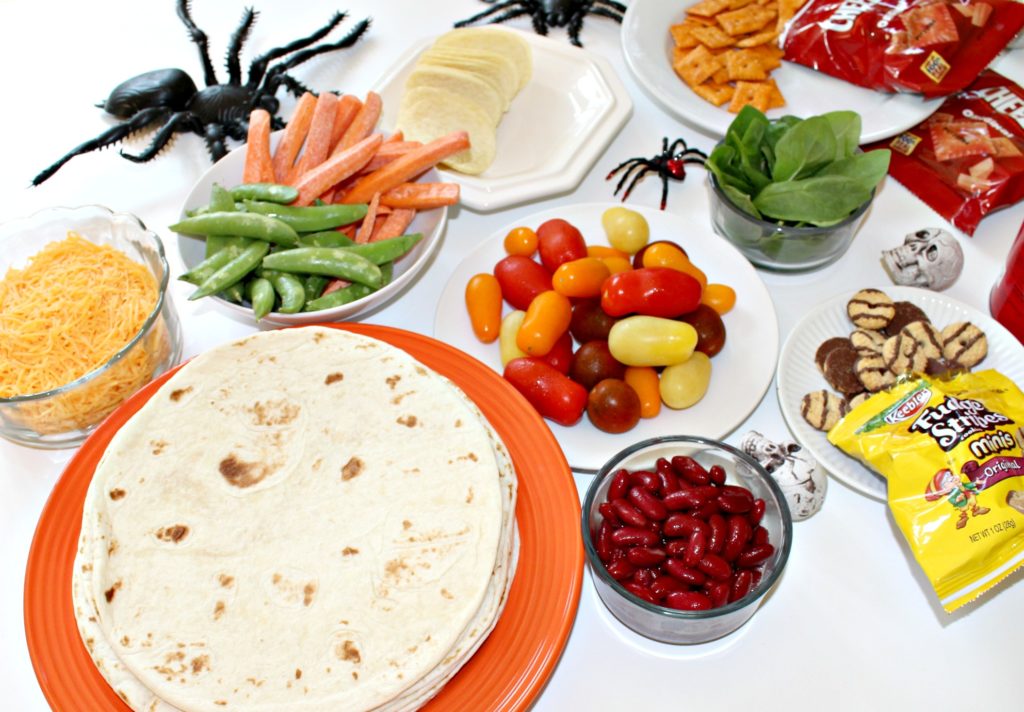 TIP: Because I thought we needed a sweeter treat for our party as well as all the other foods to snack on, I purchased the Keebler® Cookie Mini Fudge Stripes (12 ct.) In case you have not tried them yet, these are shortbread mini cookies striped with delicious fudge that is made from 100% real cocoa.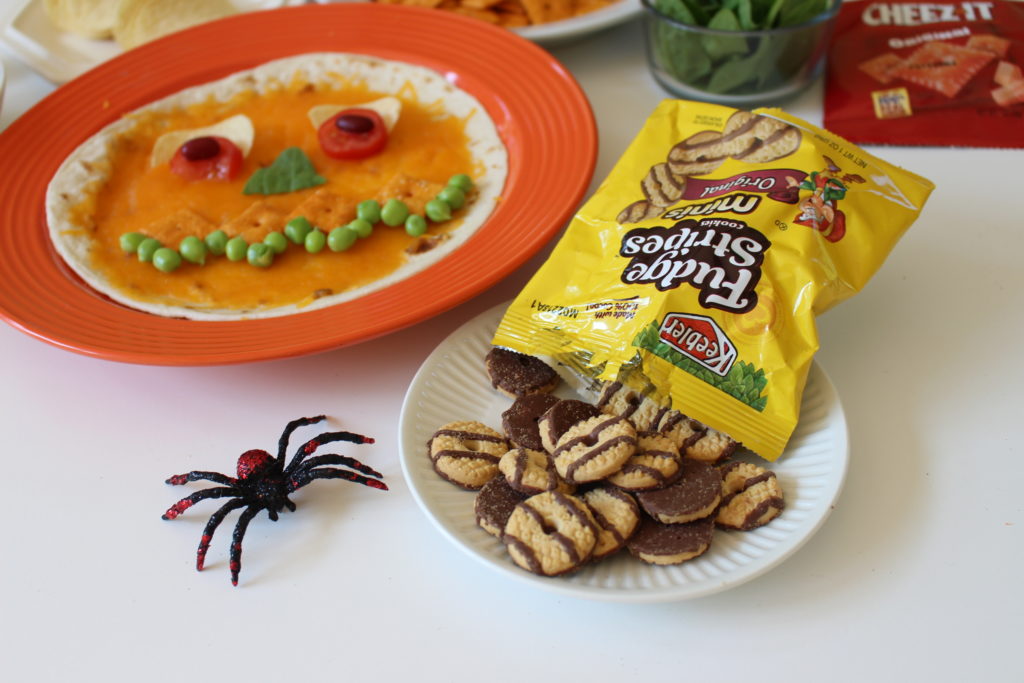 We also had packs of Keebler® Cookie Mini Chips Deluxe in the Keebler® & Cheez-It® Variety Pack (20 ct.). Both variety of cookies are Uncommonly Made in in the Hollow Tree® which makes them both so Uncommonly Good.®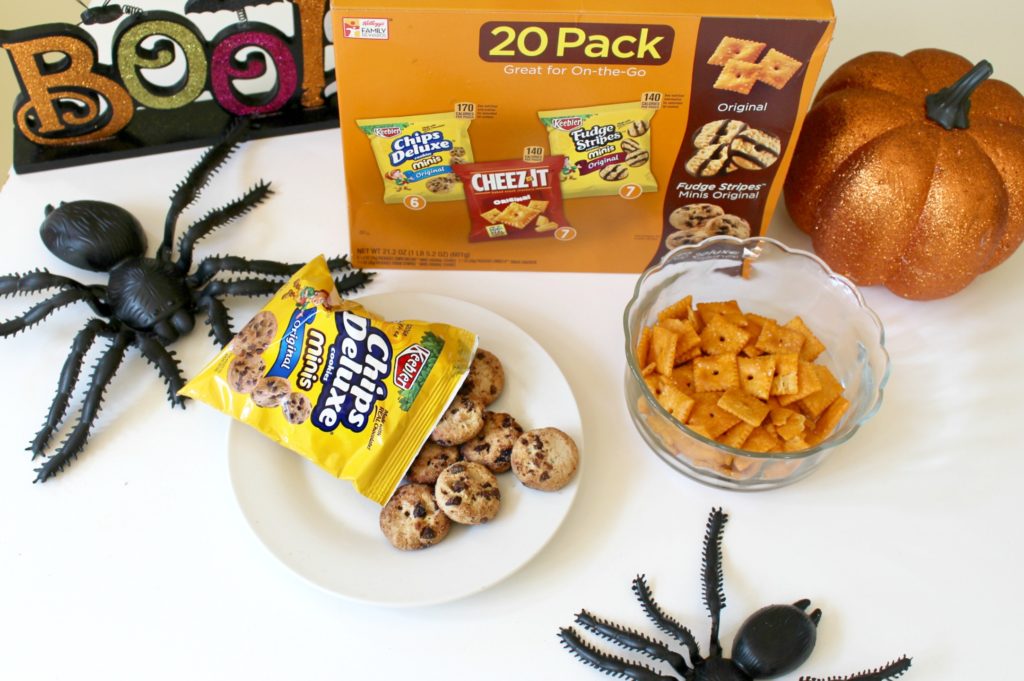 STEP 1.) Put a tortilla on a plate and cover with a layer of shredded cheese thick enough that the tortilla does not show through.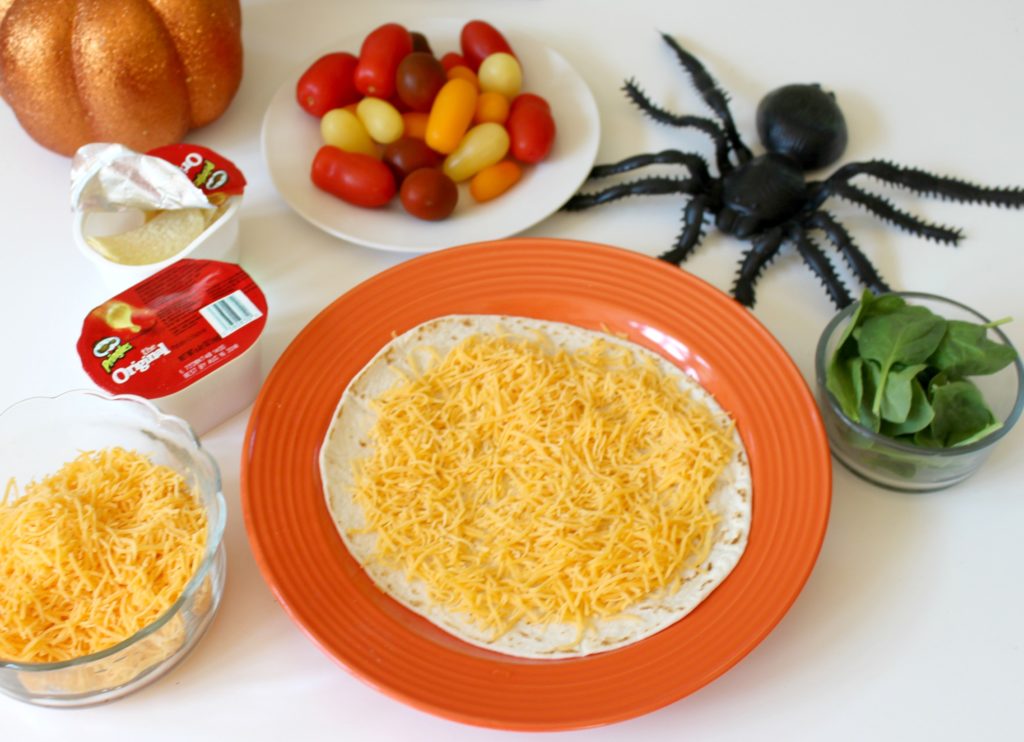 STEP 2.) Put into the microwave for about 60 seconds. (all microwaves cook differently so watch the cheese to ensure it does not get overcooked.)
STEP 3.) Start decorating!!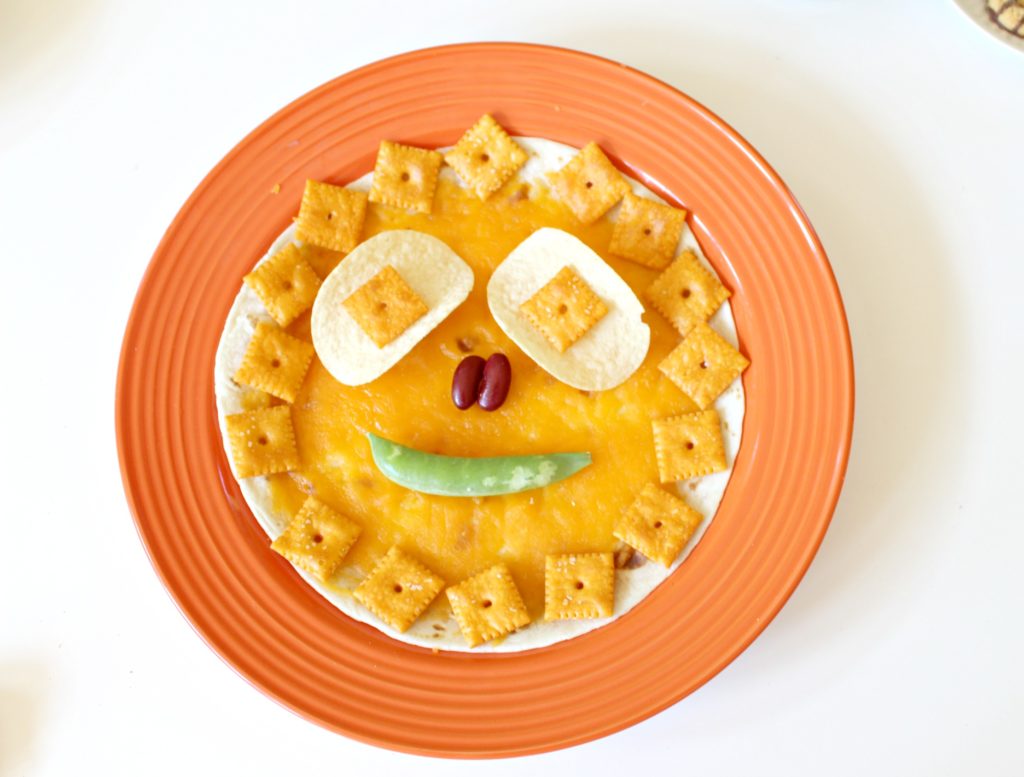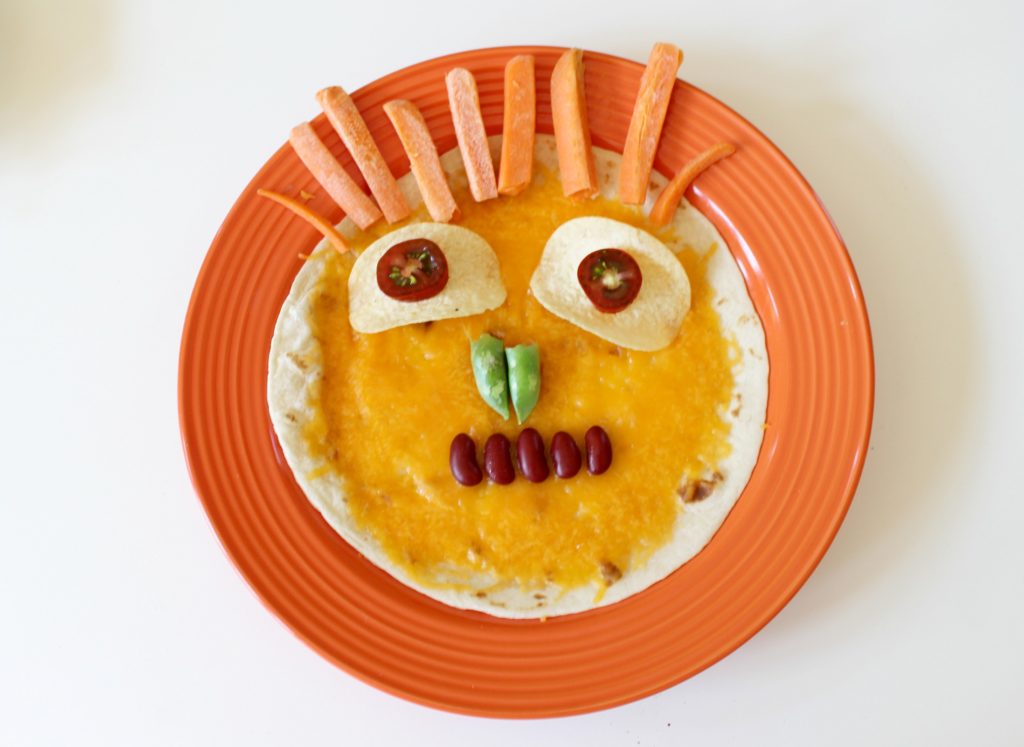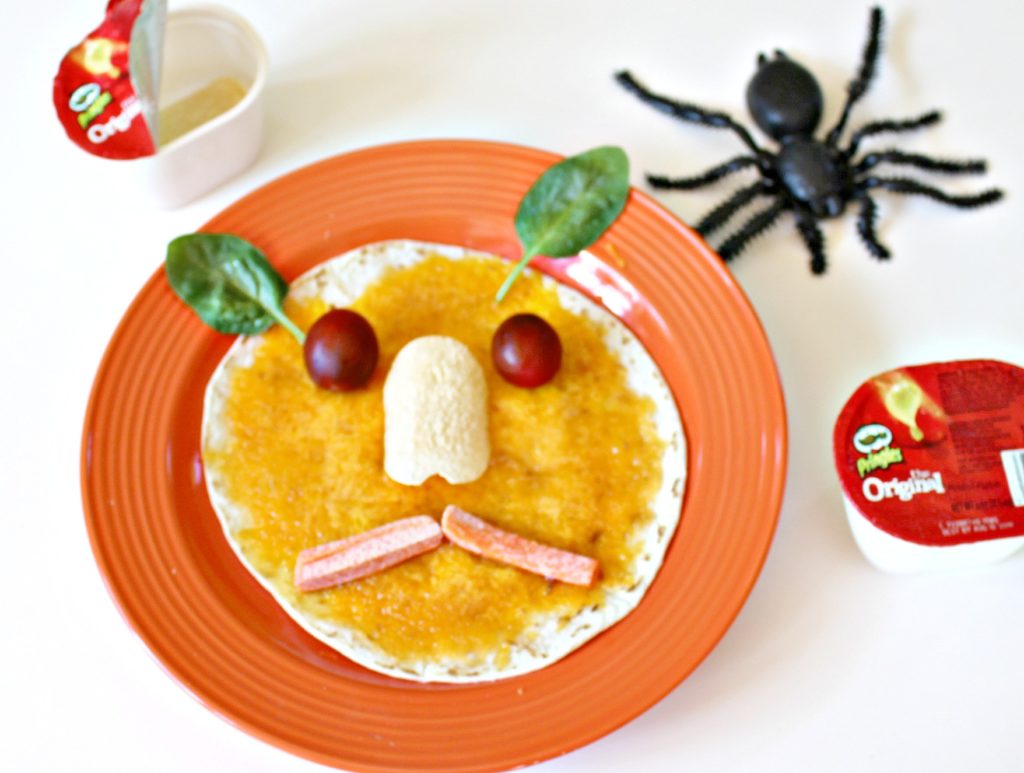 TIP: As you can see, the Pringles® crisps were pretty popular. The best thing about these single-serve tubs of Pringles® crisps is that you never feel the need to share. Single-size is just that. There's just enough, just for you. So while I did put some out on a plate for everyone to share for the quesadilla decorating, we each had our own Pringles single-serve tub for snacking.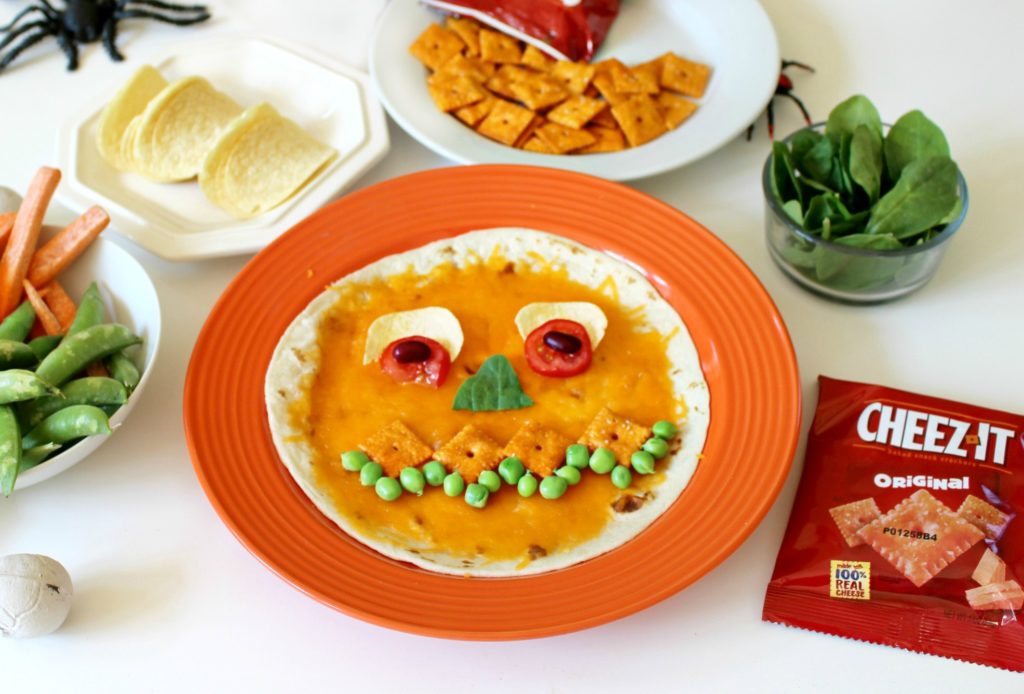 TIP: Open the sugar snap peas and take out the peas inside to use for decorating like I did in the one above on the mouth along with the Cheez-It crackers.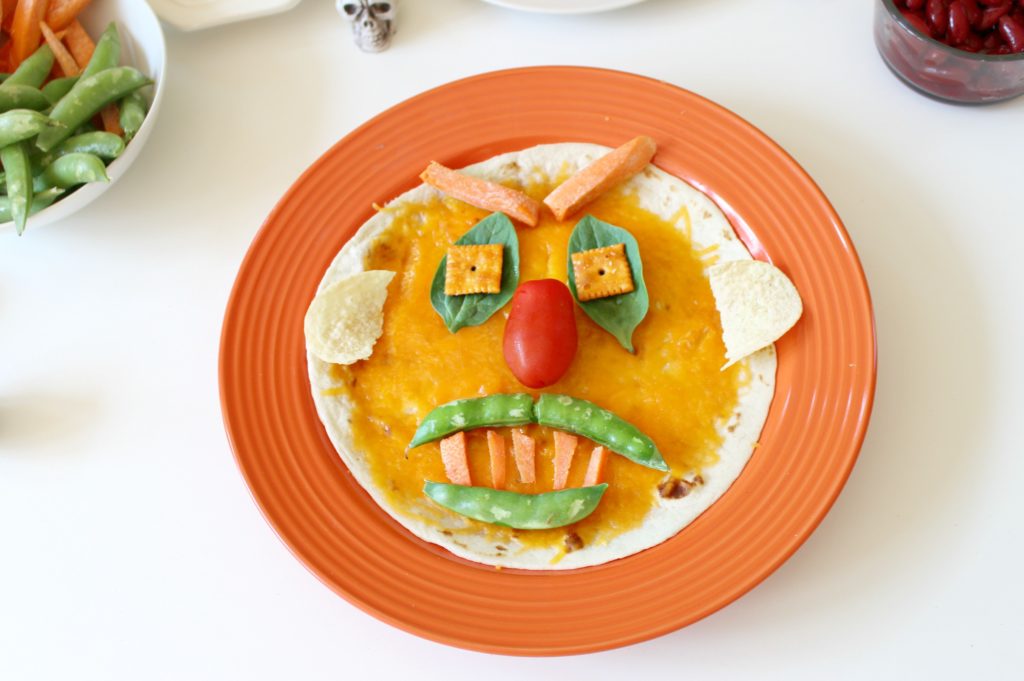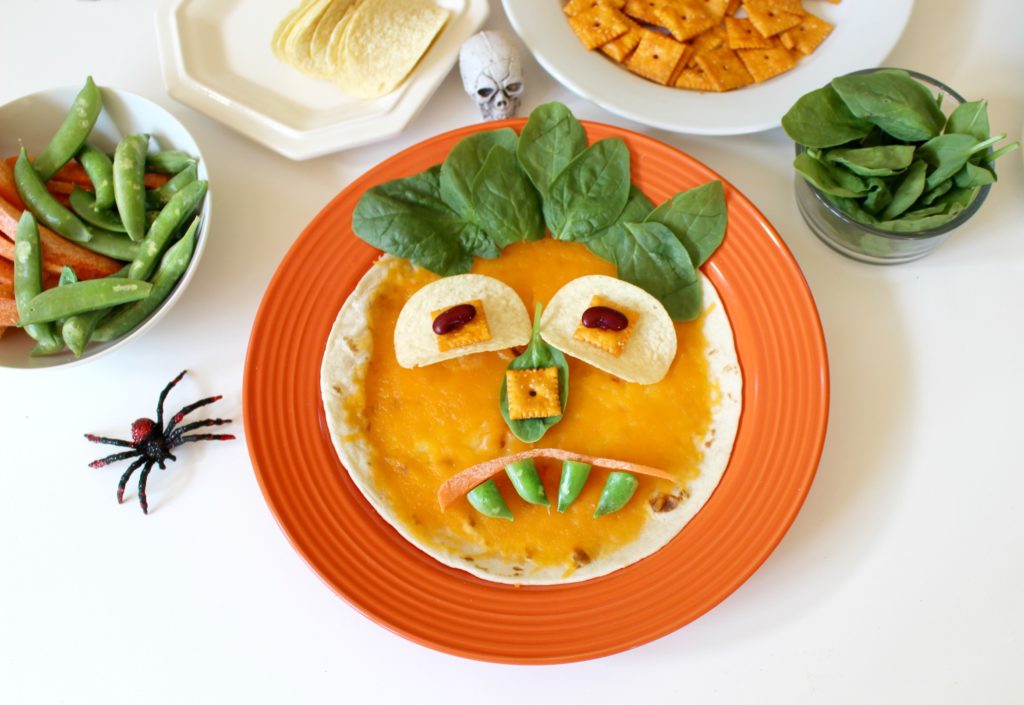 When you go shopping to get your party supplies look in the "party packs" section of Meijer for the multi packs that I bought. I visited Meijer but you can visit any Kroger or Kroger banner store near you.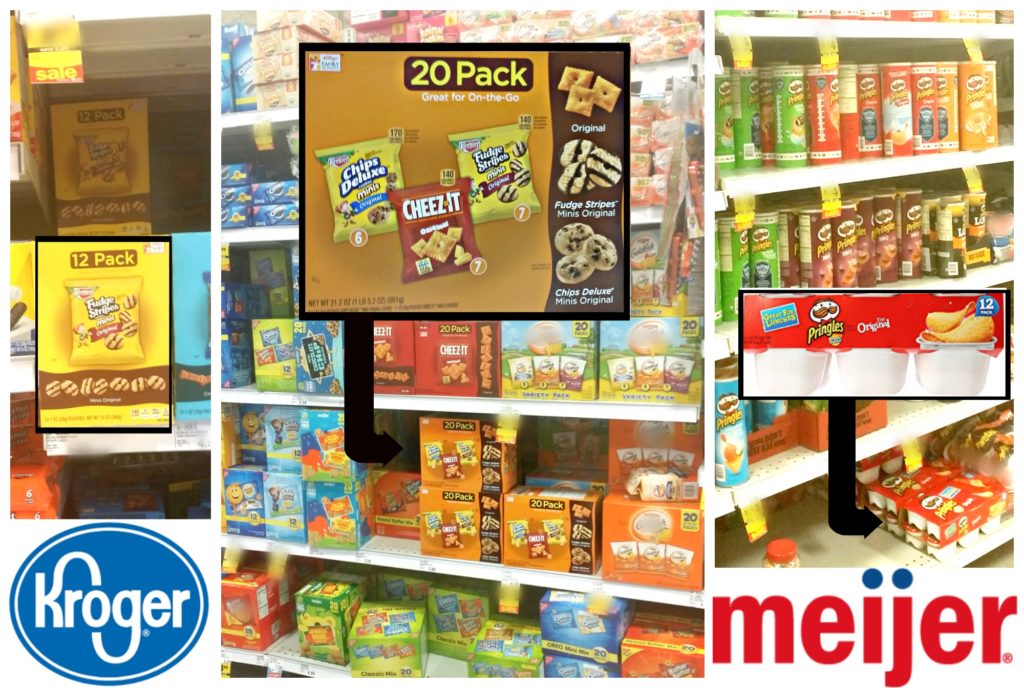 When I went to Meijer not only was everything low priced as usual, but many of the things I bought were on sale! So hurry to get great offers and limited time special pricing on Pringles Snack Packs and Keebler Cookie and Cheez-It Variety Packs at your local Kroger or Kroger banner store!
Not only that but you can use the digital coupon to save on Kellogg products at Kroger!

Did you like this activity? Check out the Social Hub for even more Kellogg inspiration!
Have a fabulously fun Halloween quesadilla decorating party! 
Pin this for later. . .