While you can secure a brilliant career without pursuing higher education, gaining educational qualifications is a brilliant way to get your foot on the career ladder in the direction of your choice. Some specialist roles require particular qualifications for you to be considered for a position, and when it comes to positions that don't demand given qualifications, having a strong educational background can help you to walk straight into higher and better paid positions, rather than having to start at the bottom and work your way up over time. Now, the majority of us assume that to pursue a higher education you have to head straight to college once you have finished compulsory education and graduate by the age of around 21. But pretty much every educational institute happily accepts mature students and the good news is that you don't necessarily even have to spend time on campus to study! If this sounds good to you, here are a few different courses that you might like to consider!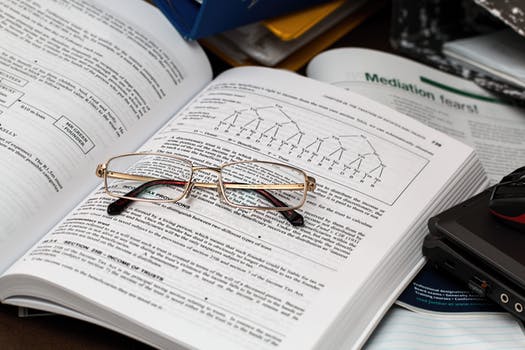 HR
Now, the majority of businesses do not demand particular qualifications from individuals applying to work in their HR department, but if you get a master's degree in HR from RMIT, you will help your resume to stand out from the others' in the employers' pile. This will show your dedication to the role and also show your employer that you are competent in all of the skills required to flourish in the role that they are advertising.
Mental Health Counseling
There's always high demand for professionals in medicine, so you can pretty much guarantee that taking some sort of medical degree will land you a job pretty much immediately upon completion of the course. While many medical degrees focus on the physical body, society is becoming increasingly aware of mental illnesses and conditions and the detrimental effects that they can have on individuals' day to day lives. By studying mental health counselling, you can contribute to this movement and help individuals who are struggling with their mental and emotional wellbeing.
Foreign Languages
You can study a degree in pretty much any foreign language that exists. This is a brilliant course to pursue, as not only do you improve your communication skills as an individual, but being able to speak a foreign language massively expands your employment prospects. You can access roles as a translator, or even apply for positions working overseas rather than being limited to countries that speak your native tongue. If you are unsure of which language you might like to study, consider downloading software such as Rosetta Stone or taking taster classes to start. This will allow you to determine whether the language is for you or not before fully committing.
These are just three courses out of thousands that you could potentially pick from. But hopefully discussing them has helped you to see a few of the different options that are available out there!