Mongolian Beef with Bok Choy
Serves: 4
Time: 30-40 Minutes
Ingredient List (Main):
1-1.5 lbs flank steak
1 large bok choy (cut into chunks)
½ cup cornstarch
½ cup sesame oil (or vegetable)
Ingredient List (Sauce):
2 tbsp sesame oil
1 cup soy sauce low sodium
1 cup brown sugar
6 cloves garlic minced
½ cup water
Serve on Rice:
Make four, 1 cup servings of instant rice.
*Garnish:
2 scallions chopped
sesame seeds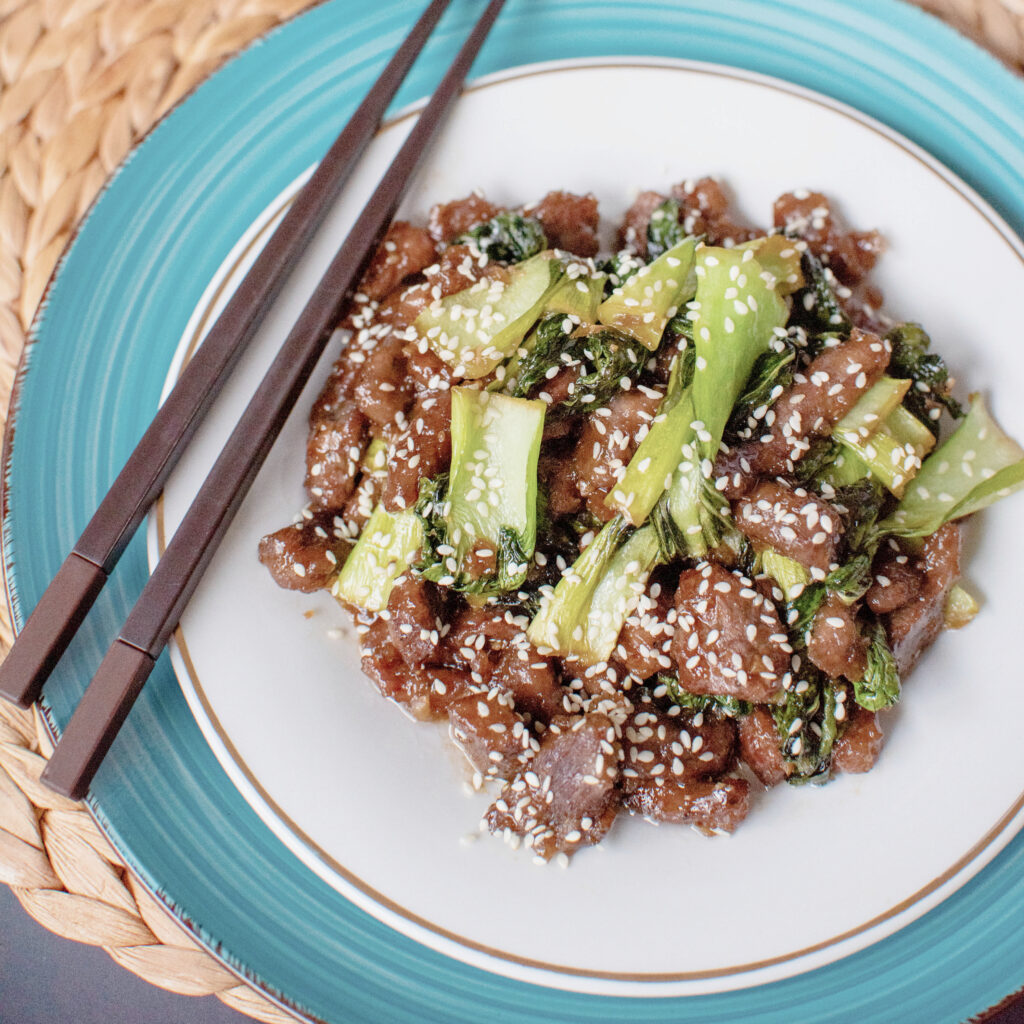 Instructions:
Start by slicing the beef against the grain into bite sized pieces.

In a medium sized bowl, combine the salt, pepper and corn starch.  Toss to mix and add the meat.Ttoss until the meat is coated.

Add sesame oil to your wok and turn on the heat. Once the oil is hot, carefully add the beef until browned. Then add the bok choy.

Heat a saucepan on medium high and add the sauce ingredients in order as listed in the recipe. Stir continuously and in between while adding each one. Reduce heat to low.

Check to see that the bok choy is cooked but still a bit firm.

When the sauce turns into a thick glaze, add it to your wok. Stir the meat and bok choy in the sauce until generously coated. Let simmer for a few more minutes.

For serving, add white rice to a bowl, then add a nice helping of the meat to a plate and top with chopped scallions and sesame seeds.
Pin this now  so you don't forget it later . . .