How to Cook Fresh Green Beans – Natural Recipe
Green beans are an easy and healthy side to make for any dinner meal. Green beans from frozen or a can are no where close to the good flavor and texture of fresh green beans. There is no need to be intimidated about preparing them if you haven't done it before. Once you see how quick and easy these are to make, you will never go back to anything but fresh and natural green beans.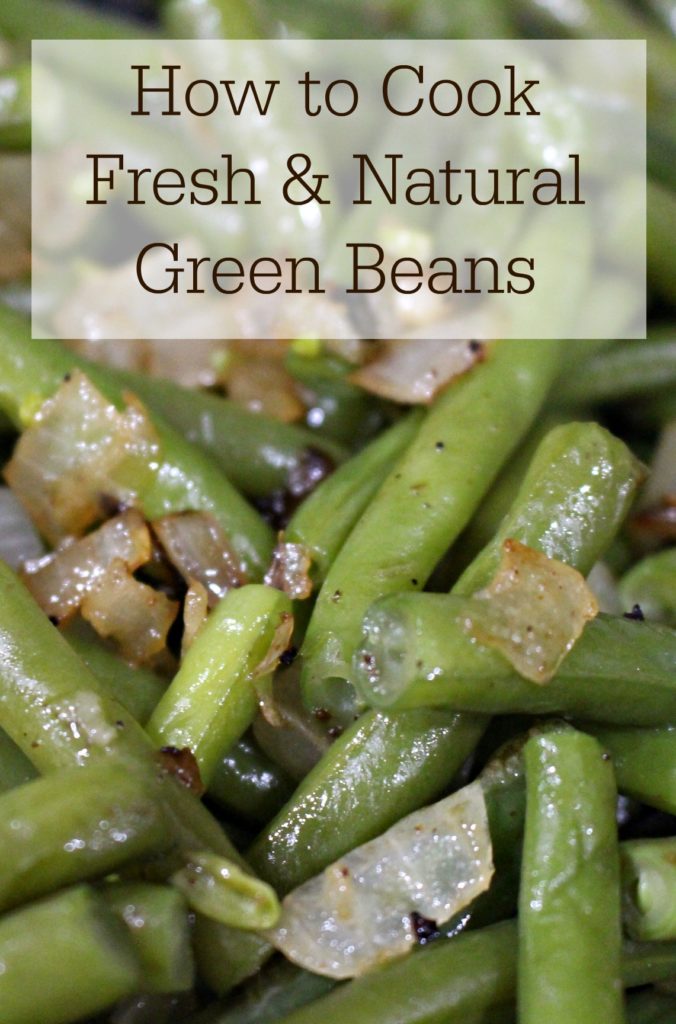 What you will need:
5 big handfuls of fresh green beans
1/4 diced onion
2 tbs butter
salt
pepper
What you will do:
You can snap the ends of the individual green beans or you can  line some up on the cutting board and cut off the ends to make it go much faster.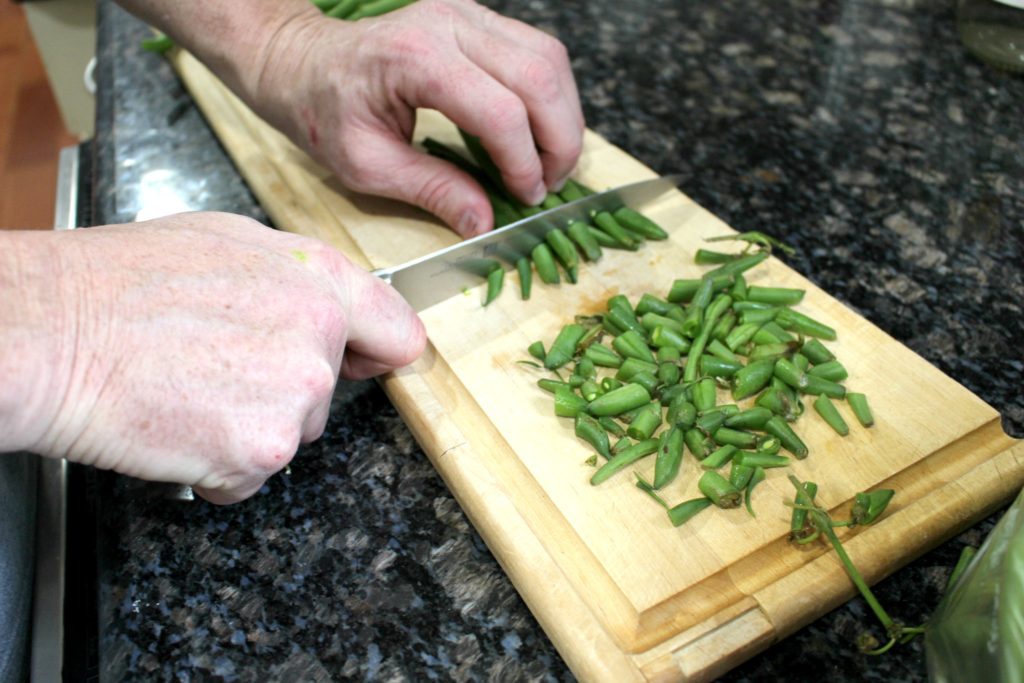 Once you have the ends cut off, put the beans in a colander to toss and wash them.
Heat water in a big pot to boiling and carefully add the green beans. Cook for between 3 – 5 minutes until tender but still firm. Drain again in colander.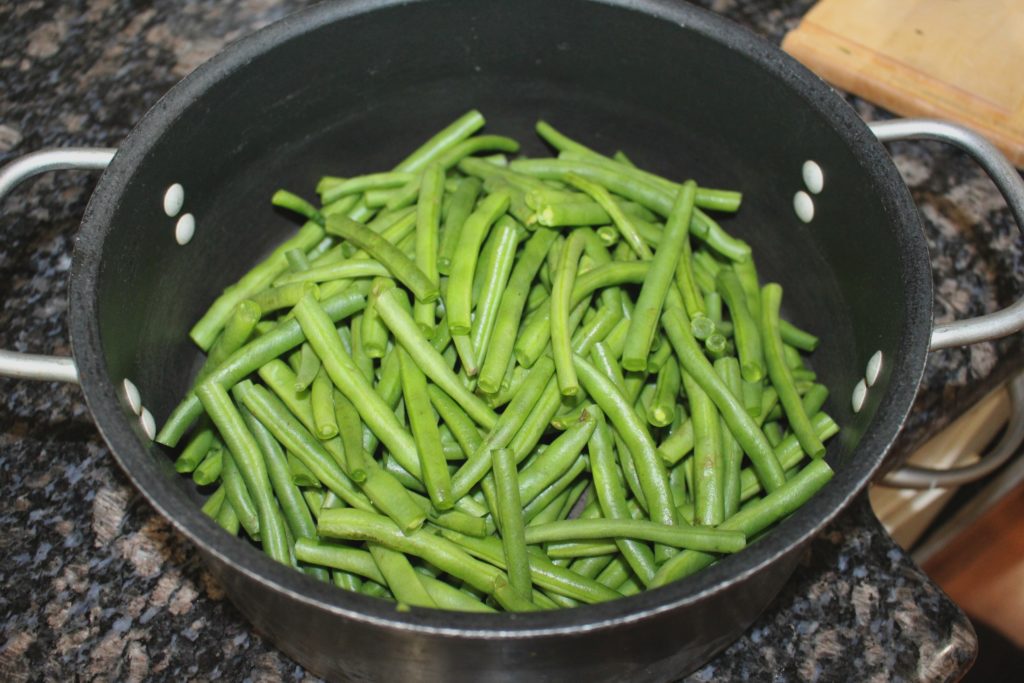 In a medium high saucepan add butter and onions. Stir until brown.
Turn down the heat to low and add the green to the pan. Stir the beans until mixed and coated with the onions.
Add salt and pepper to taste.
Transfer to a bowl and serve.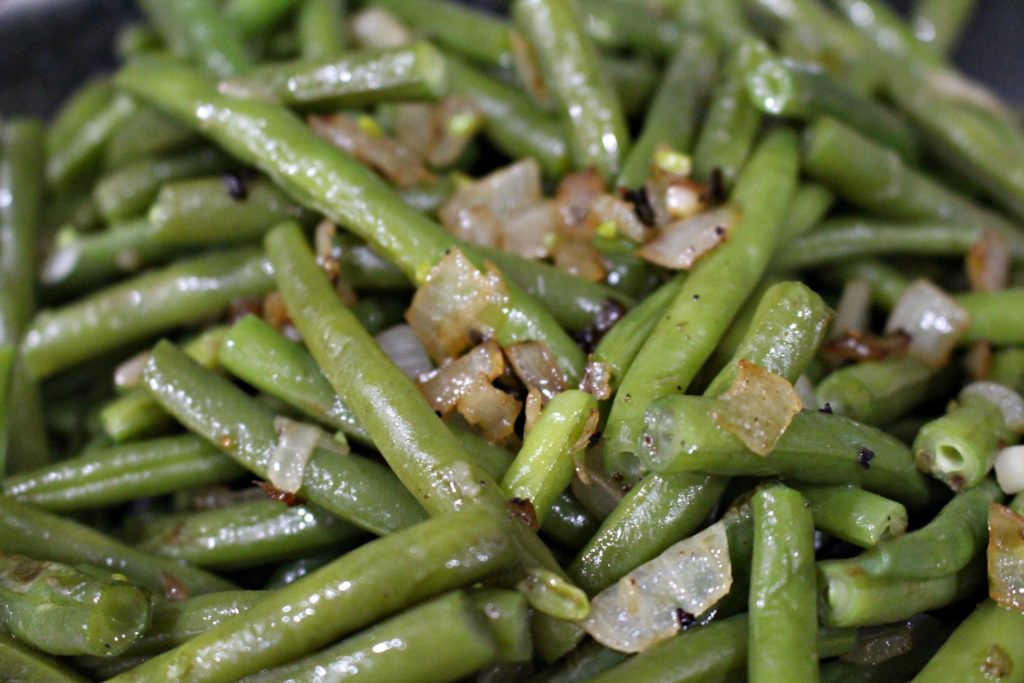 Enjoy!