*This post is sponsored by Raw generation Juice. #ad, #RawGenReview
I am a healthy lifestyle blogger because it matters so much to me. Being 49 years old this year has shown me very little positives and sadly, quite a bit of negatives. Healthy living is truly giving me any advantage I have over the endless list of symptoms of aging, so it means even more to me as I get older.
I can't always get to the gym with my hectic schedule so I work out at home a lot. My dog Reese is always very interested in getting in on the action with me and I find it so funny that he wants to work out with me!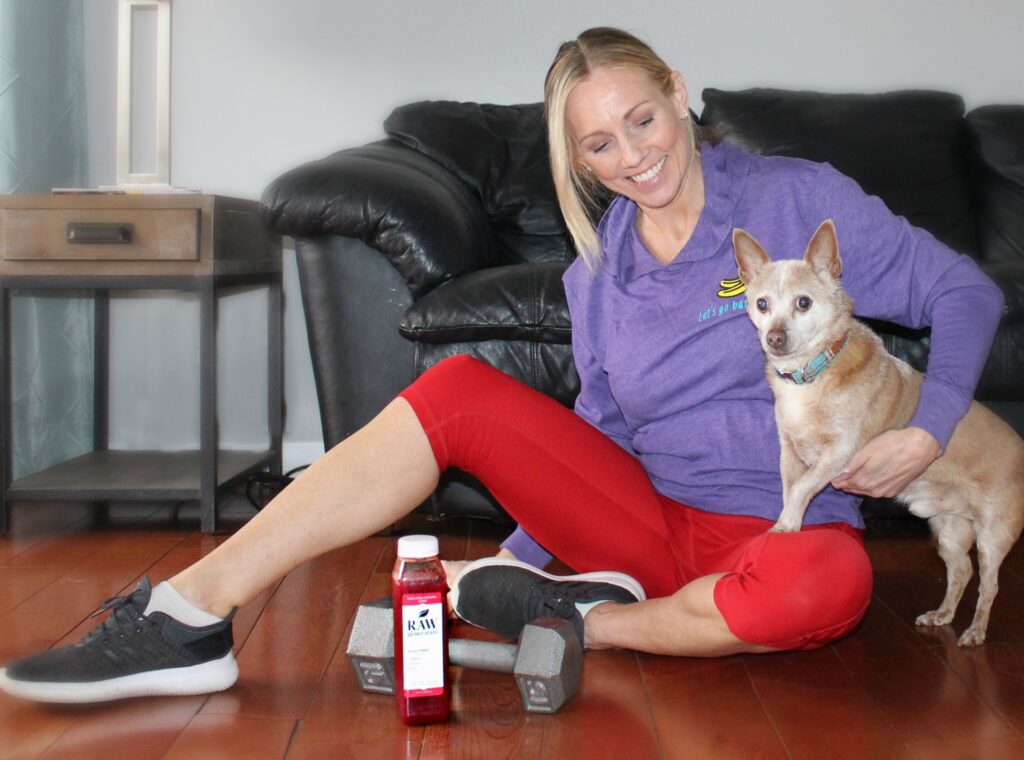 I wanted to do a juice cleanse to reset my body after the winter months of "needing" filling comfort foods like the muffins, chips and cheese and pasta. I have been eating healthy but have also been splurging on foods that are "heavy" and give me a wonderful full feeling.
I have been bloated, sluggish and really feeling like I need to get back to the lighter version of myself. I did some research and decided that RAW generation juices are the best! Each juice flavor is made from 100% raw, non-GMO cold-pressed fruits and vegetables with no added sugar, preservatives, artificial ingredients, or additives. I am used to eating straight veggies with no seasoning and I love the natural flavors, but I was really shocked at how delicious these juices are with literally nothing artificial including no added sugar, preservatives, artificial ingredients, or additives.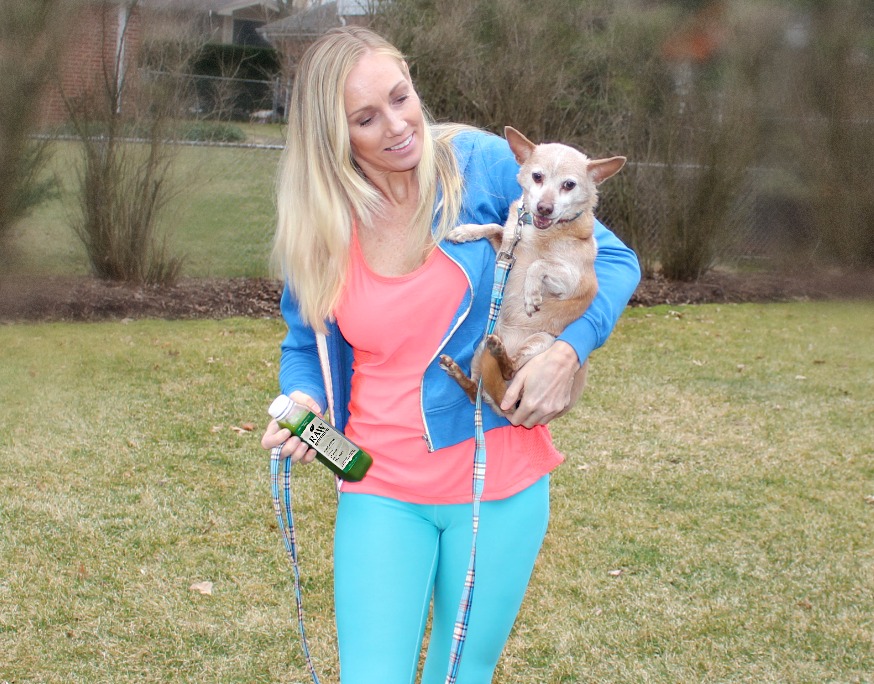 Um…need to lose a quick 5 – 10 pounds in 3 – 7 days? This juice cleanse will do it for you while you feel full and satisfied and while you feel energized and healthy. You don't need to be by a bathroom because the weight loss isn't in your bowels or in water weight. My digestions was actually better on the juice cleanse! This is real cleansing of your body to jump start your new commitment to healthy eating and healthy living. (And fitting into your smaller sized jeans again!)
I teach in a special needs preschool that requires a TON of stamina and even during the juice cleanse I was clear headed, energetic and focused! I am a true coffee lover (possibly addict) but I gave it up  during the cleanse. I would have a RAW genereation juice on the way out the door and on the way to work and I felt amazing.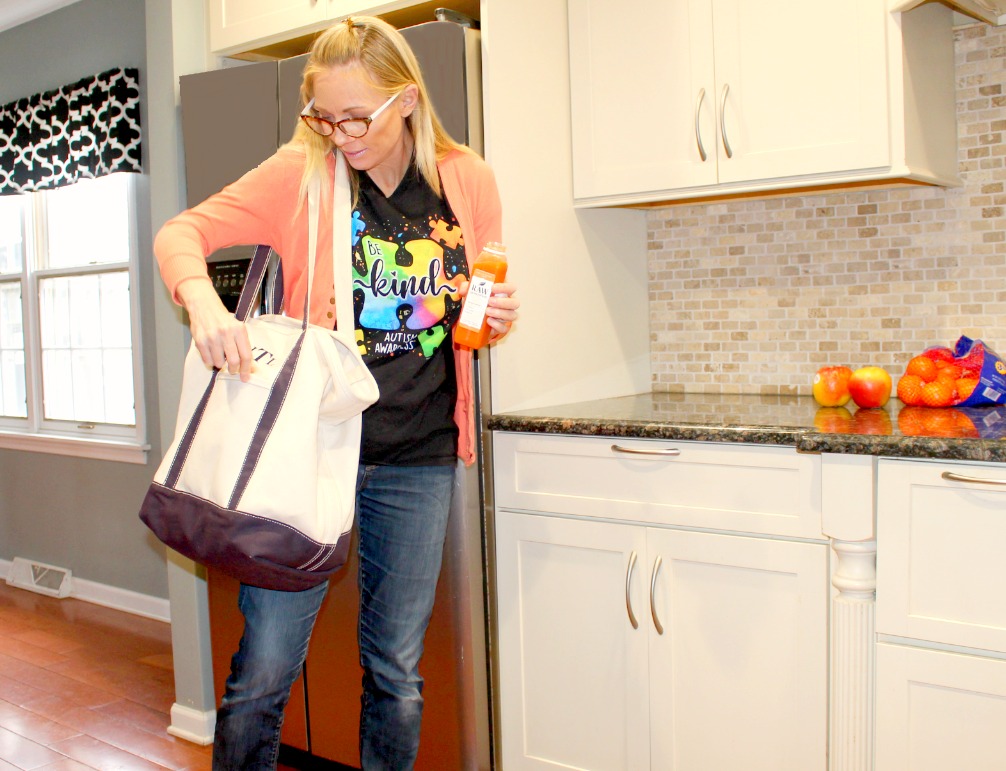 I was so excited when the RAW Juices arrived because they were gorgeous! That might sound funny, but fruits and veggies are the most colorful things in nature and with the colors come unbelievable flavors. I just love natural foods! Check these out. . .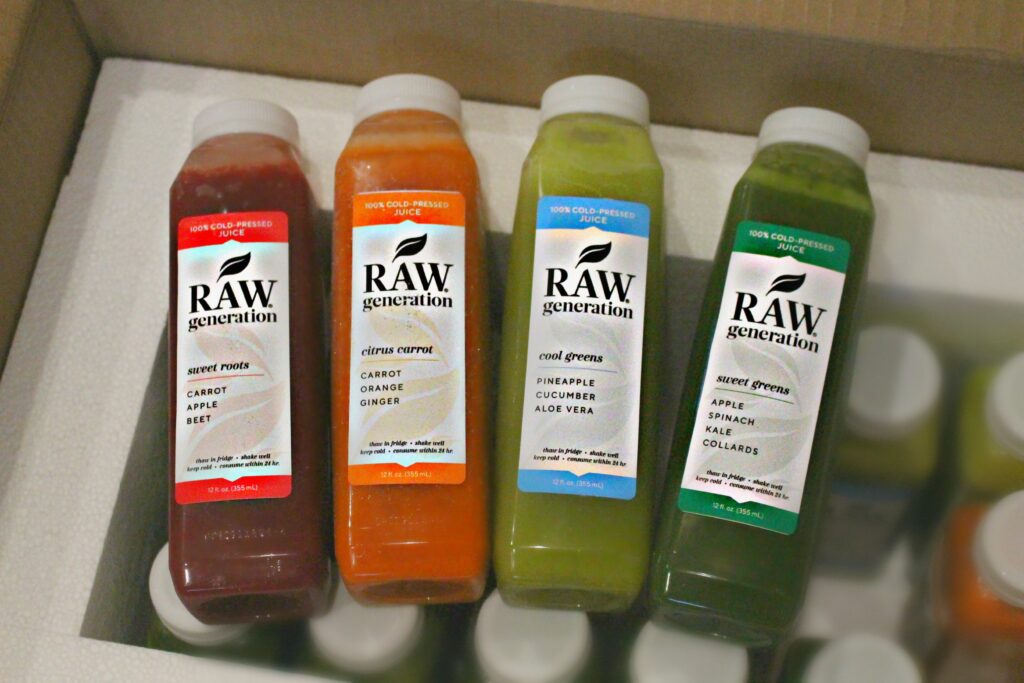 I am a vegetarian so I initially used these  juices as a cleanse but now I am ordering them as a valuable and  necessary supplement in my daily routine for a dose of plantbased nutrition!
Not to mention that I am extraordinarily busy so I heavily rely on Grab-and-go nutrition like protein bars, raw veggies and these RAW generation Brand juices. They are freaking delicious and filling too.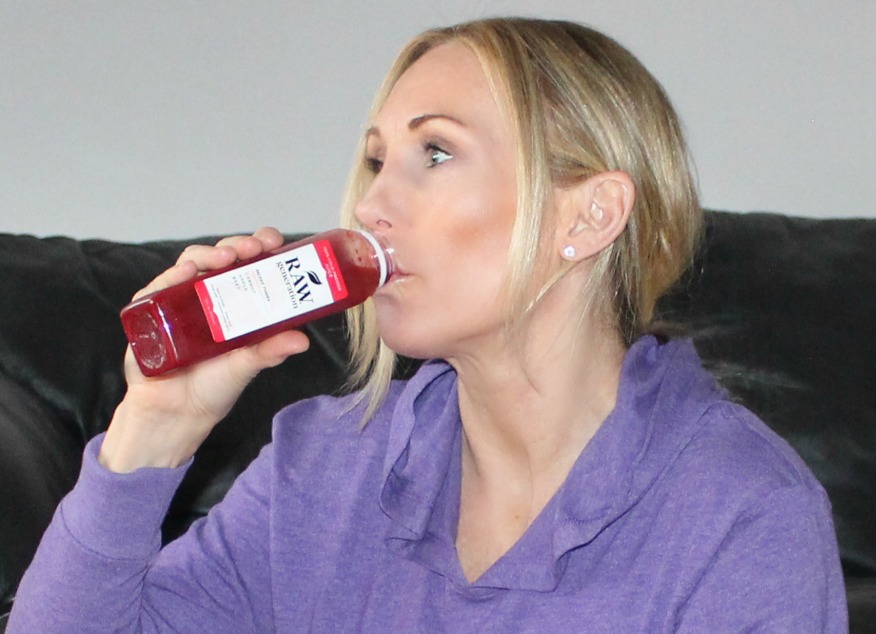 Order now and get. . .
Free nationwide delivery
Lose 5 pounds in 3 days
Gain more energy, jumpstart a healthier diet, and feel better every day
The best-tasting cold-pressed juice & plant-based protein
You have to believe me when I tell you that every one of these drinks truly taste great! Not only that, but your body feels different and better from the high potency the nutrition you get. So whether you are doing a detox for health, a cleanse for weight loss or simply supplementing your diet with pure nutrients, you are going to be so grateful that you ordered from RAW generation.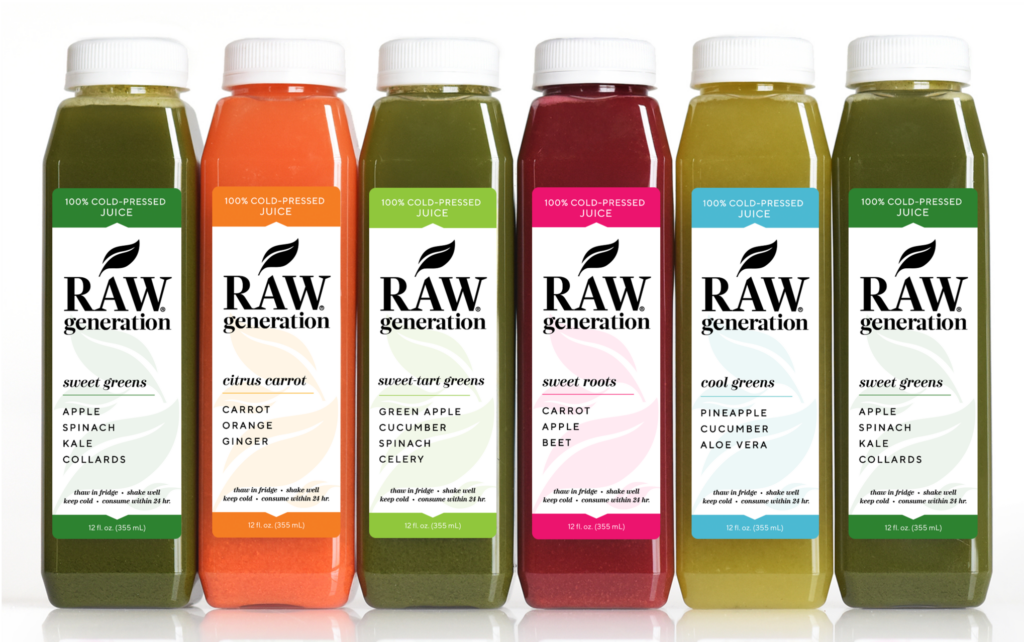 Follow them on Instagram @raw_generation_juices