Keto Cream of Mushroom Soup
Ingredients:
1 Tbsp extra virgin olive oil

2 celery stalks, diced

½ white onion, diced

2 cups (450g) white mushrooms, diced

8 cups beef broth

2 cups heavy cream

1 Tbsp fresh parsley, chopped

Salt & pepper to taste
Directions:
Place first four ingredients into a large cooking pot.

Saute on medium until the onion is opaque.

Add broth, cream and parsley.

Simmer for 20-30 mins.

Add salt & pepper to taste.

Serve with keto mug bread for dipping.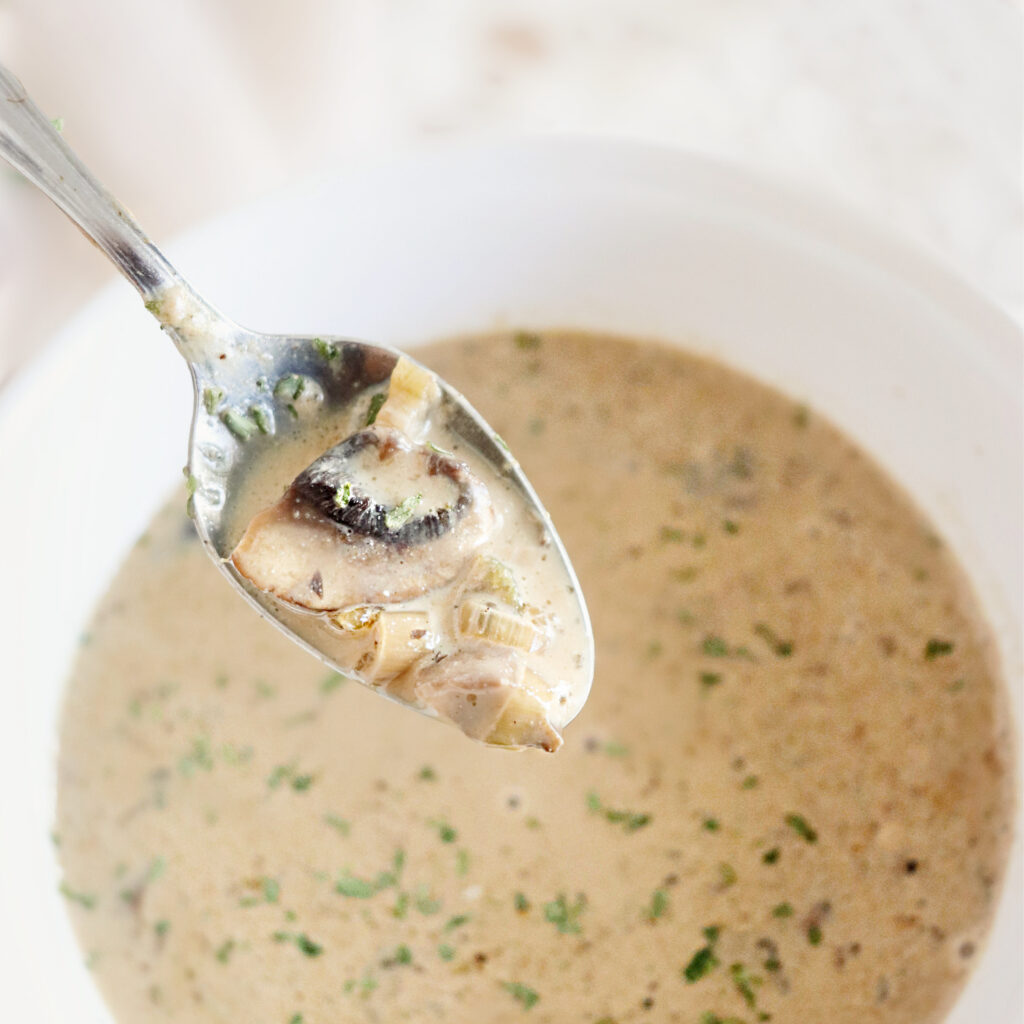 Nutrition Information:
Cal 479

Fat 47

Carbs 6

Fibre 1

Protein 9
Pin this now so you don't forget it later . . .