I have received information and materials from ©Johnson & Johnson Consumer Inc. 2017. The opinions stated are my own. This is a sponsored post. #ForWhatMattersMost #CollectiveBias
I am sure that many of you are as excited as I am to get out of winter hibernation to enjoy spring! It was a long season of staying inside, eating hot soup to warm my bones and staying bundled up. Now that the birds are chirping and the plants are beautiful shades of green, it is time to get active outside again! Over the winter, both my husband and myself sustained knee injuries and had to go to physical therapy. Unfortunately, our increased physically active springtime activities bring with it aches and pains in all sorts of places, not just knees. If you are a reader of my blog you know that two years ago I donated one of my kidneys to my husband! The doctors said that since each of us has only working kidney, we are only allowed to take acetaminophen when we need a pain reliever. Lucky for us, we trust TYLENOL® to relieve our minor aches and pains that come from a long day of walking trails and hiking through forest and wilderness areas.  Now we can enjoy all the benefits that springtime brings with it.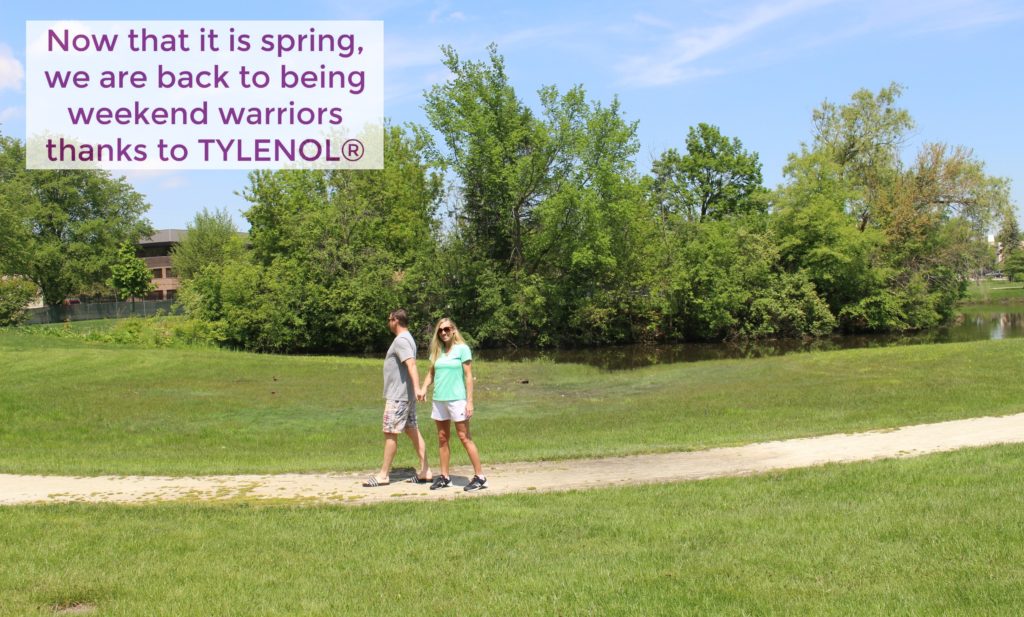 It is so beautiful where we live that we like to go on walks outside when we have time together on the weekends. We might not be riding our motorcycles down long highways or scaling a mountain, but we do set out on our own adventures to be weekend warriors.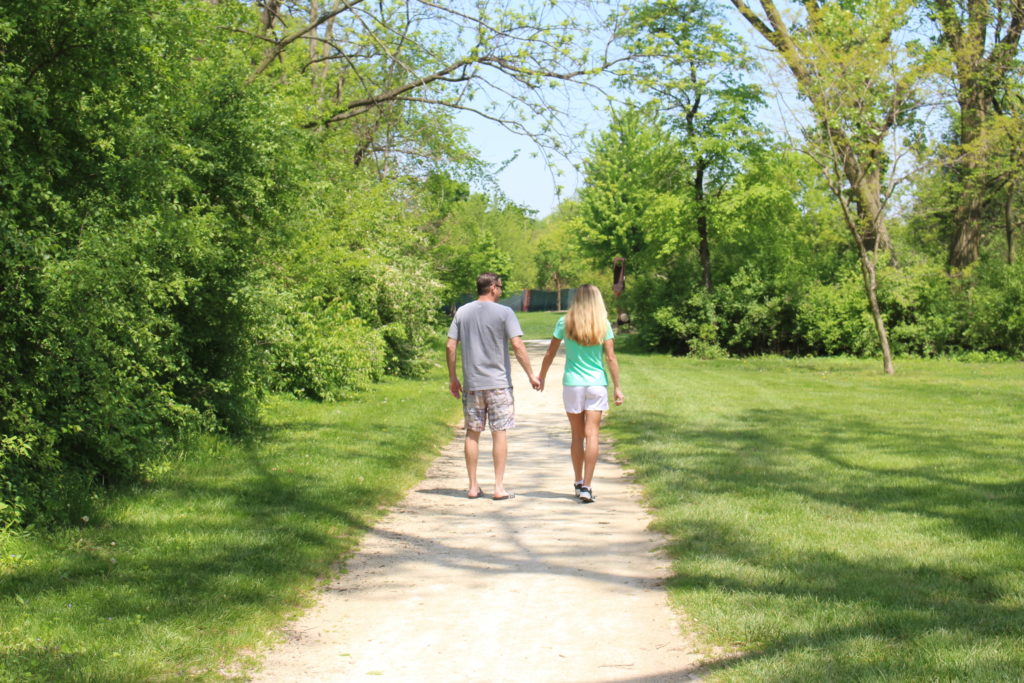 We take our health seriously so along with regular exercise, we eat healthy too. That means protein packed smoothies before a long walk. When I was at Target getting my usual groceries and goods, I picked up some TYLENOL® 8 HR Muscle Aches & Pain along with some smoothie ingredients.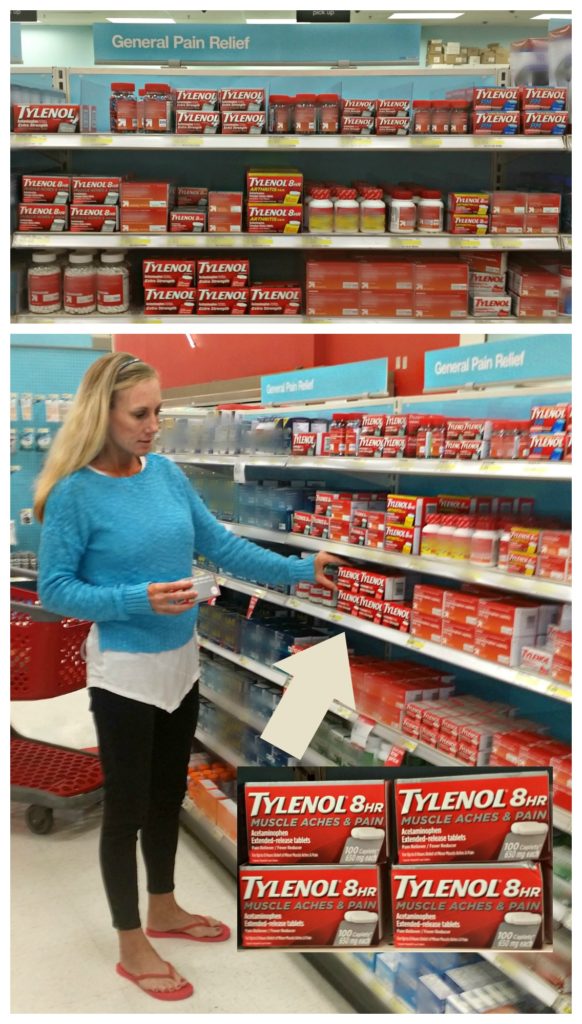 One important thing to remember is that when you are at Target you should take advantage of this really great offer!
Buy 2 of the following products, get a $5 gift card:
Extra Strength TYLENOL® – 100 ct or 225 ct
TYLENOL® 8 HR Muscle Aches & Pain – 100 ct
Extra Strength TYLENOL® Rapid Release Gels – 100 ct or 225 ct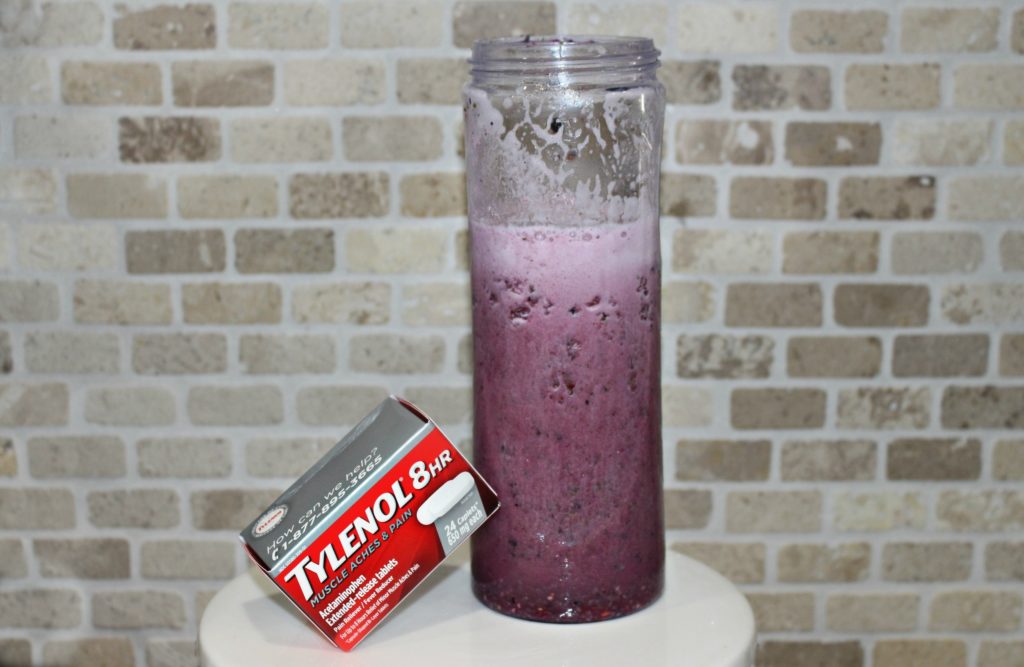 I will share my smoothie recipe with you because it is super healthy and tasty too! You can make them before you head out for a weekend adventures.
Ingredients for one smoothie:
1 scoop of any type of protein powder
1/2 cup freshly frozen berries
10 leaves of spinach and kale
1 tsp chia seeds
5 ice cubes
1 1/2 cup water (or more depending on how thick you like it)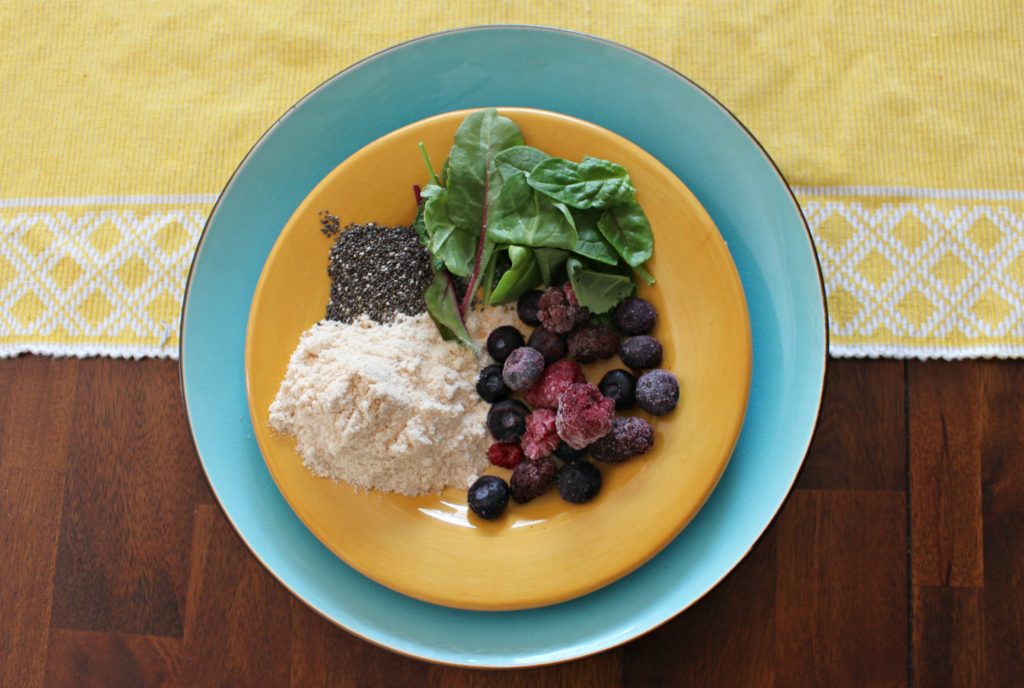 Directions:
Add the ingredients to the blender or blender bottle.
Add the water making sure that it gets down through the dry ingredients.
Blend until smooth and serve immediately.
Stir the glass as you drink it so the chia seeds and berries stay mixed in and don't sink to the bottom.
Preparing for the long day of walking and exploring with a healthy smoothie and TYLENOL® 8 HR Muscle Aches & Pain makes me feel like I can be a true weekend warrior!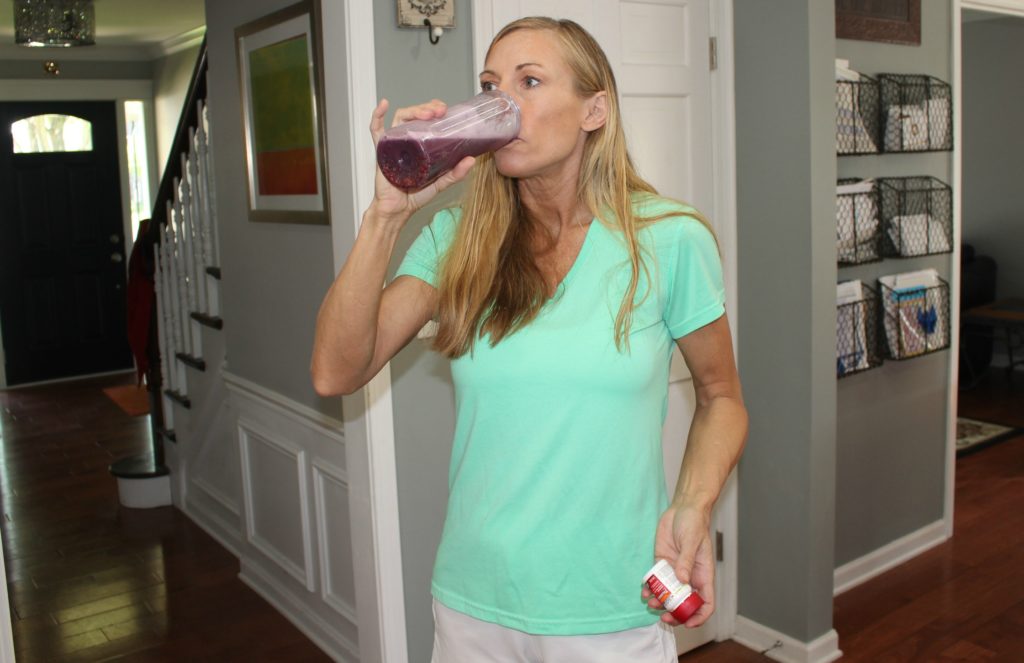 I especially like the TYLENOL® 8 HR Muscle Aches & Pain because it takes control of your muscle pain so you can take back your day by providing temporary relief from minor aches and pains due to: muscular aches, backache, minor pain of arthritis, toothache, premenstrual and menstrual cramps, headache, the common cold and it temporarily reduces fevers as well. These medications are for adults and children 12 years and older. *Use each of their medications only as directed on the product packaging.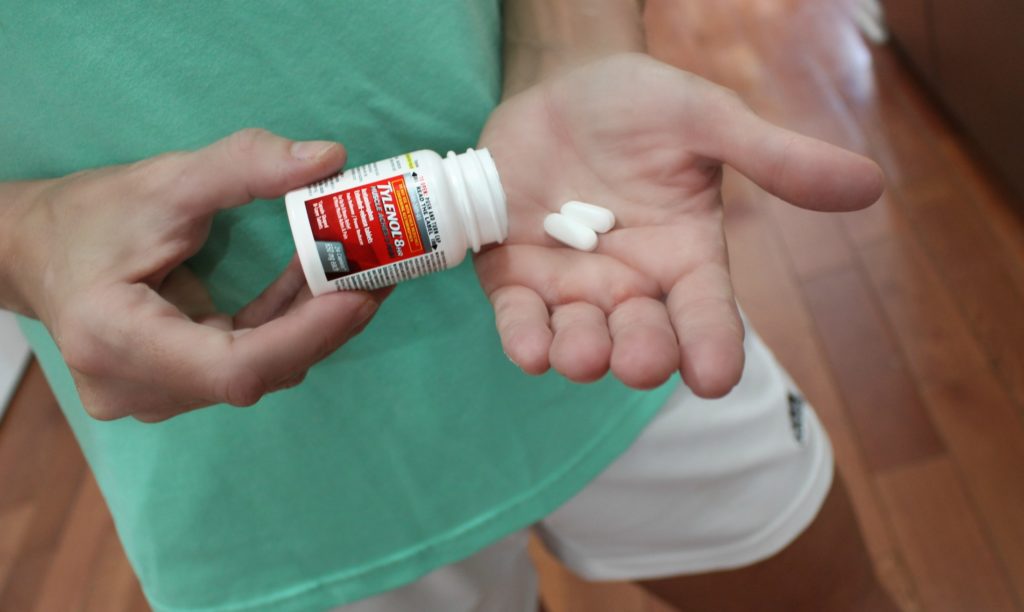 What aches and pains do you need relief from now that we are all getting more active in Spring?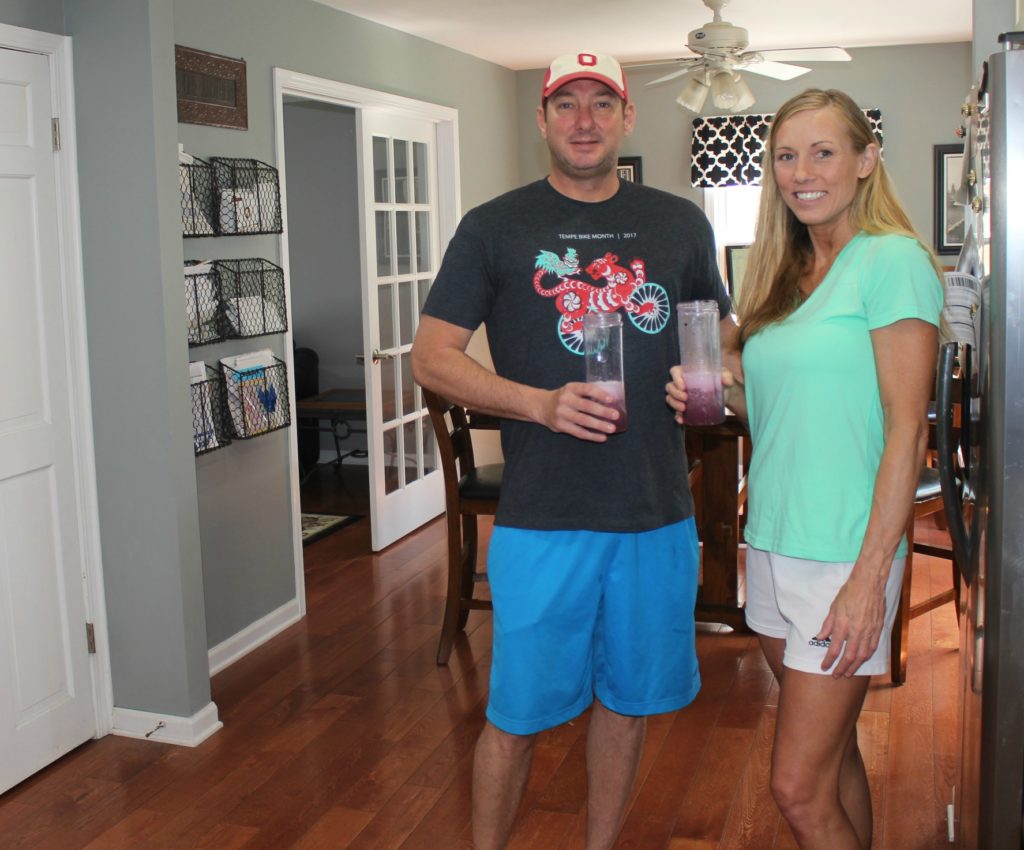 "I am not a medical expert, and this post is not medical advice. Always seek the advice of your physician or other qualified health provider with any questions you may have regarding a medical condition. ©Johnson & Johnson Consumer Inc. 2017. The third party trademarks used herein are trademarks of their respective owners."