Truthfully, I am snobby about only using Walgreens for our pharmacy and health needs. It was fast and free to set up an Online Accountfor Family Prescription Management and now I can refill my family's prescriptions simply by scanning them from my mobile phone! (But wait, there's more.) I can have prescriptions sent to whatever Walgreens I choose AND even have them shipped right to my door with FREE Shipping. (Seriously!) But a good value is not only about all the free stuff at Walgreens. I would pay any amount of money for the security of knowing that Walgreens will take care of my family's health without me ever having to give it a second thought.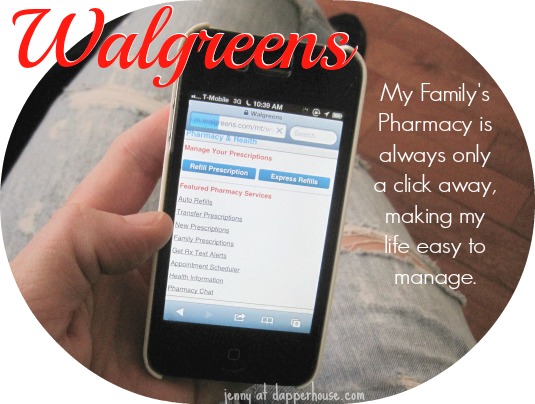 We have health issues in our family that require daily medications that can not be missed. We have to rely on Walgreens for Auto Refill (Automatic Prescription Refills). My husband for example, takes a series of medications for various health issues. Some of those prescriptions are because he only is a couple of years away from having a kidney transplant. My husband was born with a non-hereditary but genetic defect called IGA nephrothopy that causes his body to not break down cold and flu fighting antibodies.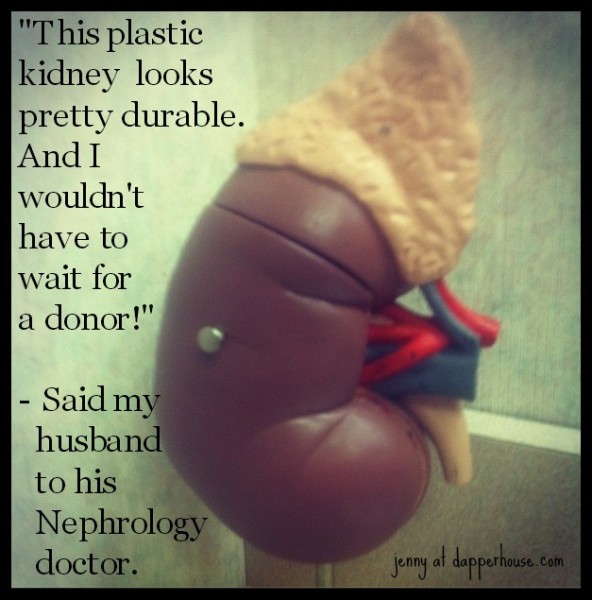 Every time he has had a cold and flu over the course of his 43 years, the antibodies have pushed through his kidneys leaving holes and scar tissue. He is now to the point where his kidneys function below 30%. He will be going on dialysis and put on a waiting list in the next year or two depending on how often he gets sick. The wrong combination of medications could cause further damage to his kidneys so we can only have the best pharmacy on our  side. We rest assured knowing that Walgreens understands these issues and will protect our family from mistakes.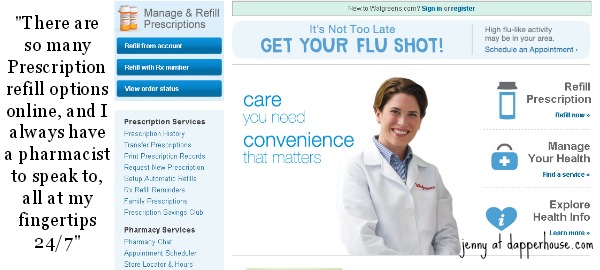 (HA! As I am writing this post, Walgreens just called my home phone to let me know that my prescription is ready to pick up! Check it out!! This reminder is for me. I went online awhile back and easily got on Walgreens free prescription Auto Refill service. Now every month before I run out, Walgreens fills my Rx and has it ready for me to pick up at their 24 hour drive through! Piece of cake, Peace of Mind.) "I love Walgreens."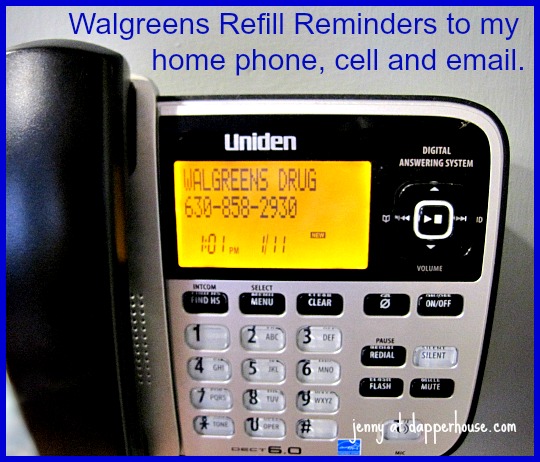 Another feature that is important to Moms is their live chat online for any questions that we might have regarding our family's medications or health. I have had to Chat with a pharmacist at Walgreens about various issues and always had a friendly and smart conversation that left me feeling calm and secure. And I can access Pharmacy Chat from anywhere. And it is FREE!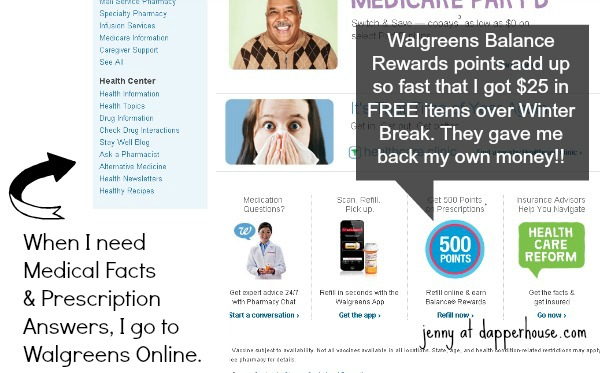 Not too long ago I was filling out a sports form and it asked a medical question that I could not remember the dates for. I took out my cell phone, tapped the app and within a minute I had the dates, the spellings of the medicines, the doses, everything that I needed right there when I needed it. I filled out the form and had another thing checked off of my to do list! (Whew!) One less thing to think about is great for managing my stress. A whole lot less to worry about gives me a better quality of life.