This is not a sponsored post but does contain affiliate links.
Even at our healthiest we all have cravings for things that are not the healthiest options. Especially in the fall when so many baked goodies are being passed around, my sweet tooth always gets the best of me. Rather than fell bad though, I just make my own healthier version and reduce that guilt by a lot! Even better, you can make a sweet and gorgeous dessert that has added health benefits to amaze your friends and family! Here is my version of a healthier Brookie (Brownie-Cookie) Bar.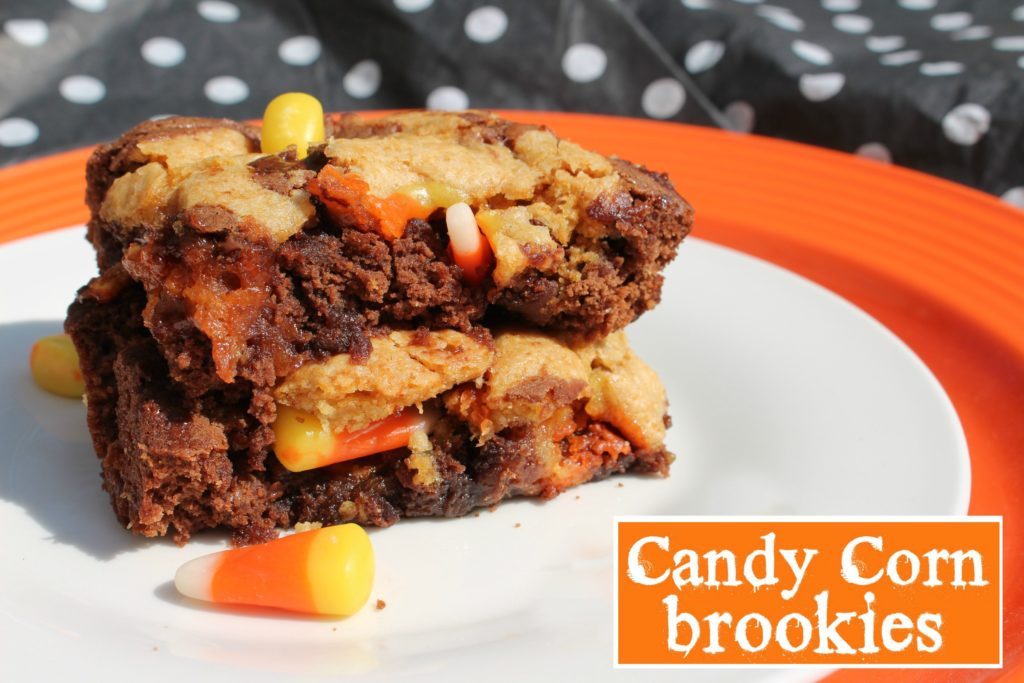 What you will need:
How to Make:
1.) Make your favorite brownie recipe by substituting  half the butter with unsweetened applesauce. Also, mix in 1 TBS of chic seeds & 1 TBS protein powder. Set aside.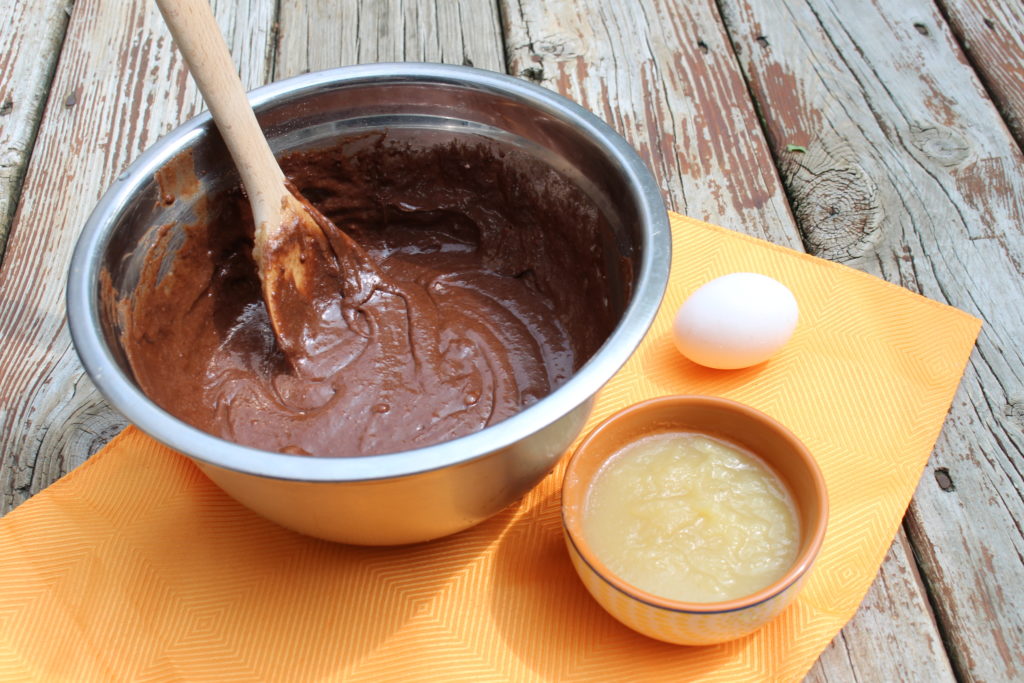 2.) Make your favorite chocolate chip cookie dough recipe. While adding the flour remove 1/4 cup of flour from the recipe. Add 1/4 cup flax seed meal as a substitution for the flour.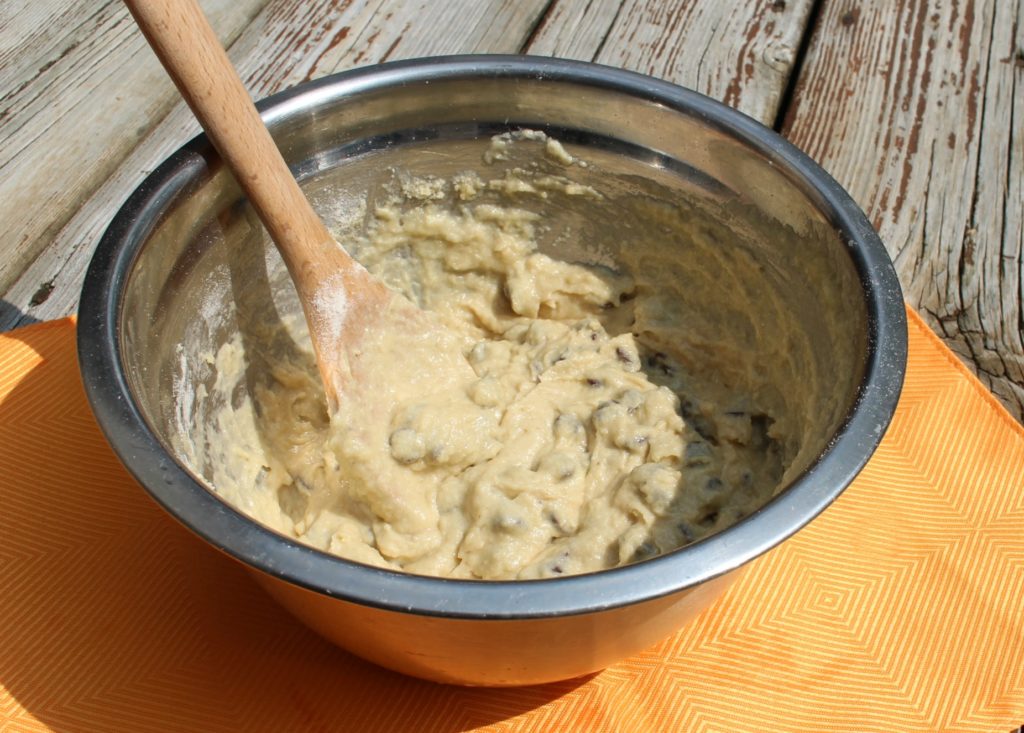 3.) Stir 1/3 cup of the candy corn into the cookie dough.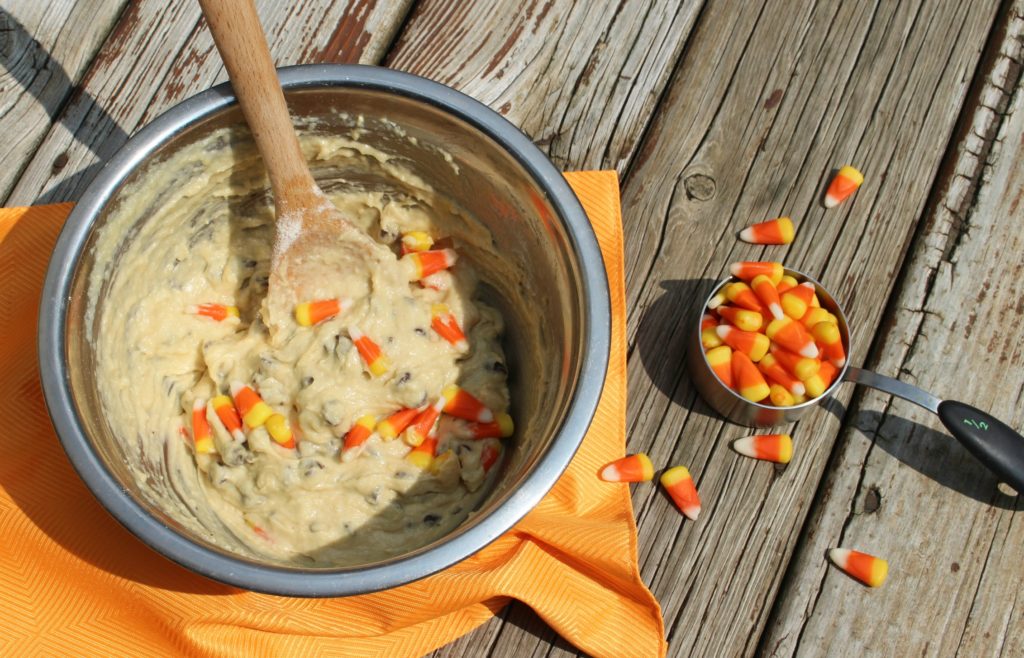 4.) Spoon the brownie batter into a greased pan.
5.) Spoon the cookie dough on top of the brownie batter. (You have to be careful to add the dough without mixing it in with the brownie mix.)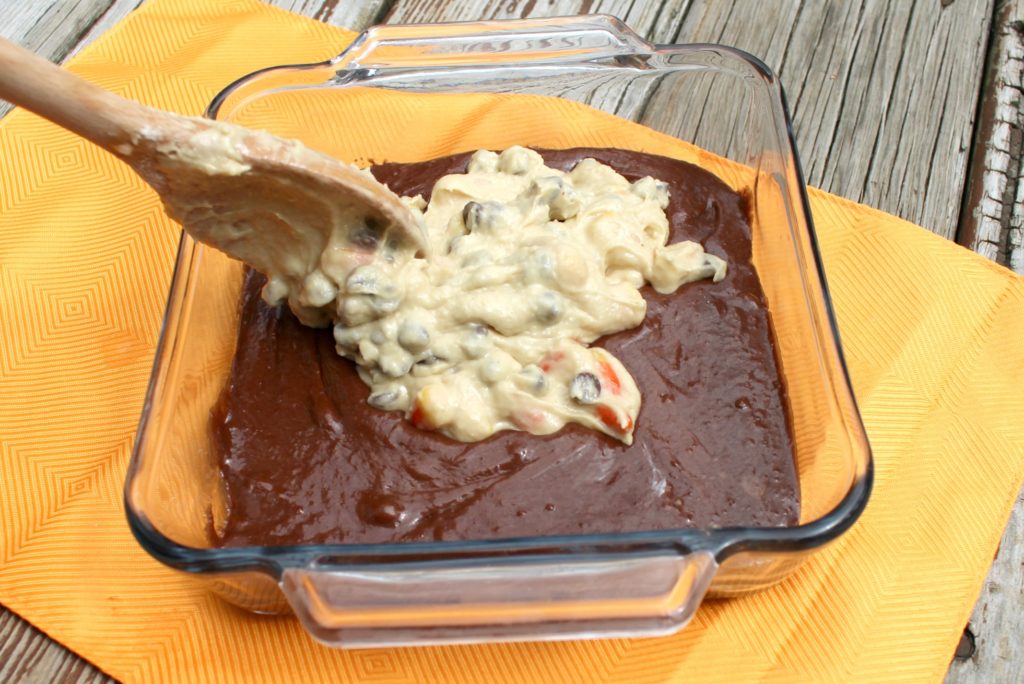 TIP: Use a little less cookie dough than brownie dough.
I recommend adding small spoonfuls close together over the top and then gently spreading them together with a large mixing spoon.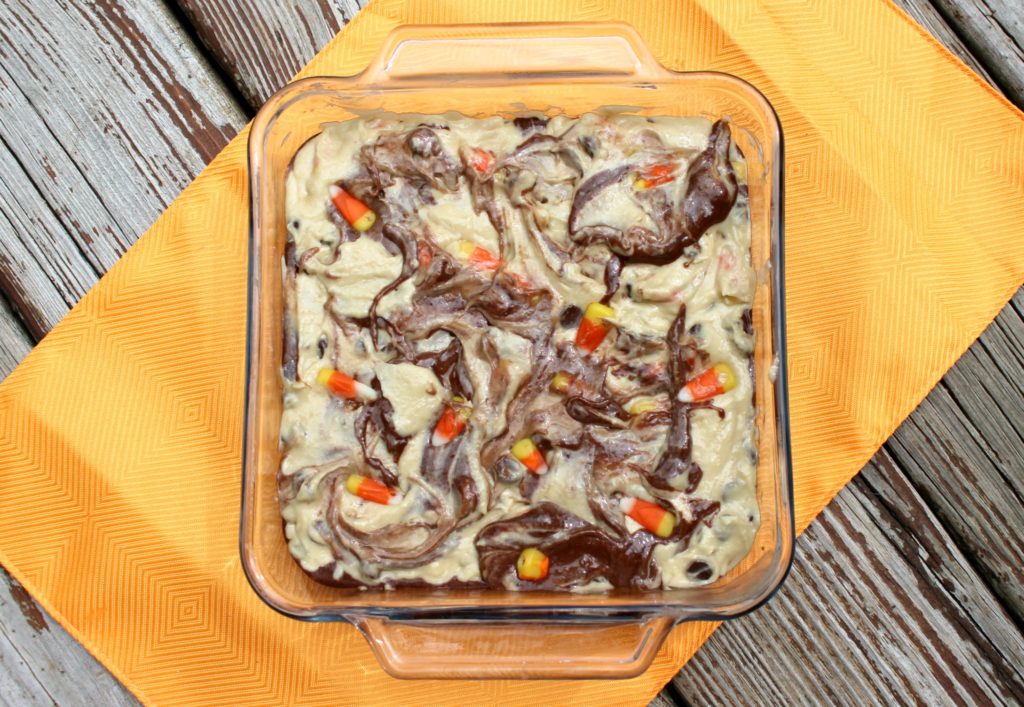 5.) Bake at 325 degrees for 30 – 45 minutes depending on the recipes you use and the thickness. They are done when the center looks cooked and a toothpick inserted into the center comes out clean.
6.) Let cool for at least 30 minutes.
7.) When the brownies are almost cool, take 1/2 – 1 cup of candy corns and push them into and onto the cookies crust. (You do this so they will not melt into the brookie.)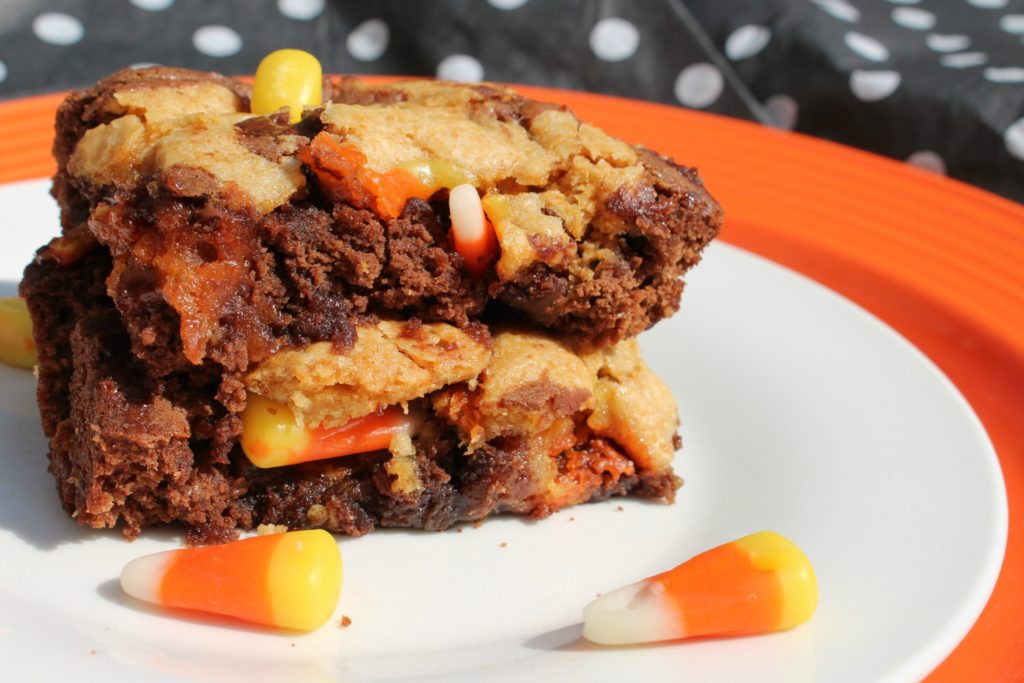 TIP: to avoid putting big cracks the crust, use a knife to make a little spot to insert the candy corn.
8.) Cut and serve.
Pin this for later. . .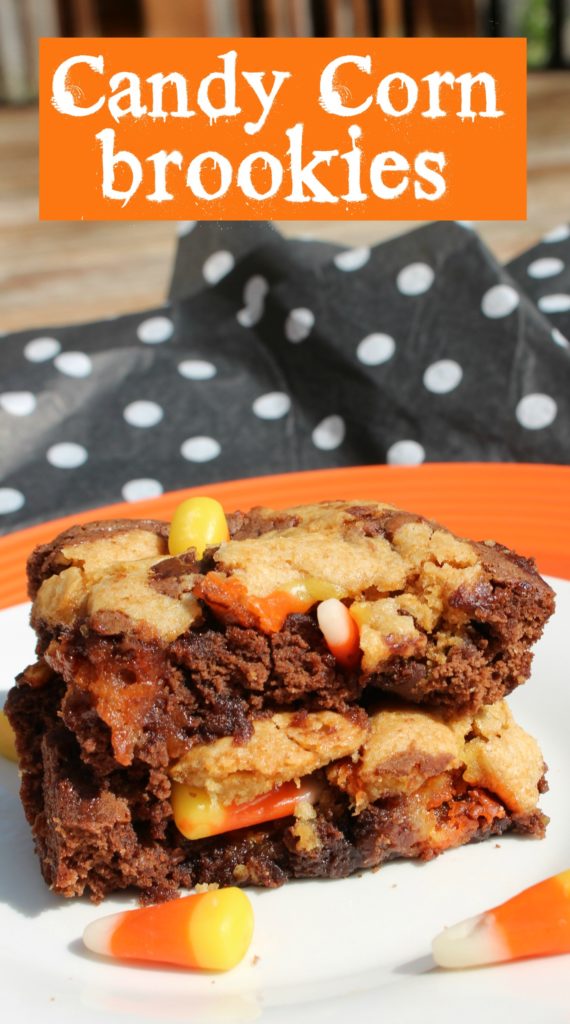 Let's be friends on instagram.