I love making up cocktails. It is so fun to dream up a new twist of flavors and make them look pretty. Chambord is one of my favorite Liqueurs with a deep black raspberry flavor. When I lived in Arizona, my husband and I went to a restaurant that was famous for its Chambord margaritas. It was a regular slushy margarita swirled in a glass with  layers of Chambord. It was a beautiful drink, but you could only have one and you were done. This new drink I made features Chambord and fresh raspberries. I named it after the beautiful Arizona sunsets that I miss so much. I know you'll love this Raspberry Sunset Cocktail Recipe.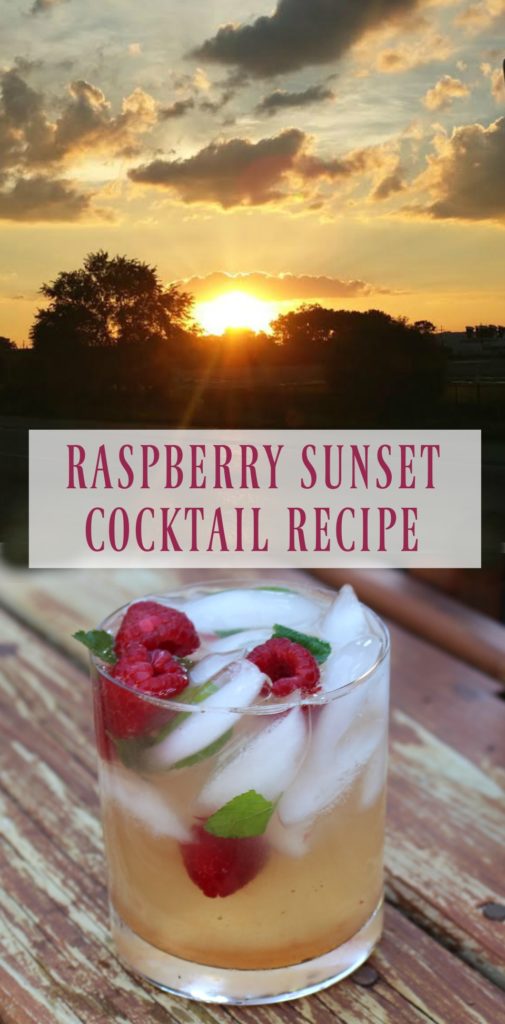 What you need:
1 cup Orange Juice
1 can Berry La Croix
1 shot Peach Schnapps
1 shot Chambord Liqueur
Raspberries and Mint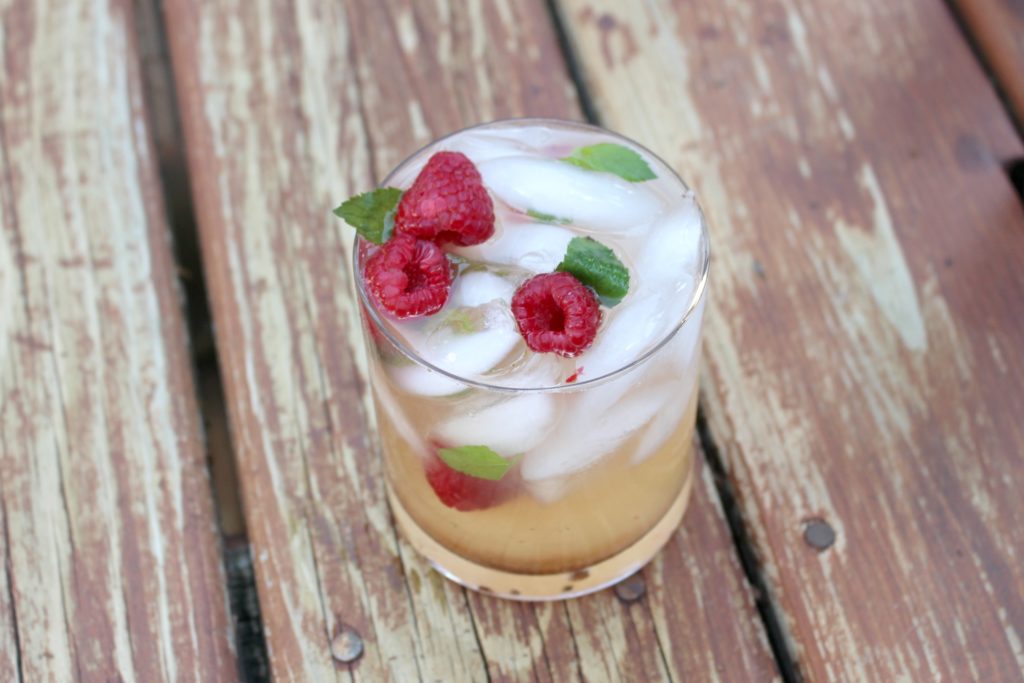 Makes about 2 cups.
1.) Mix the orange juice, alcohol, 3 raspberries and 5 mint leaves in a martini shaker. Shake vigorously.
2.) Fill two glasses with ice and pour the drink over the ice half way full.
3.) Add Berry LaCroix to fill each glass to the top and mix.
4.) Garnish with whole raspberries and sprigs of mint.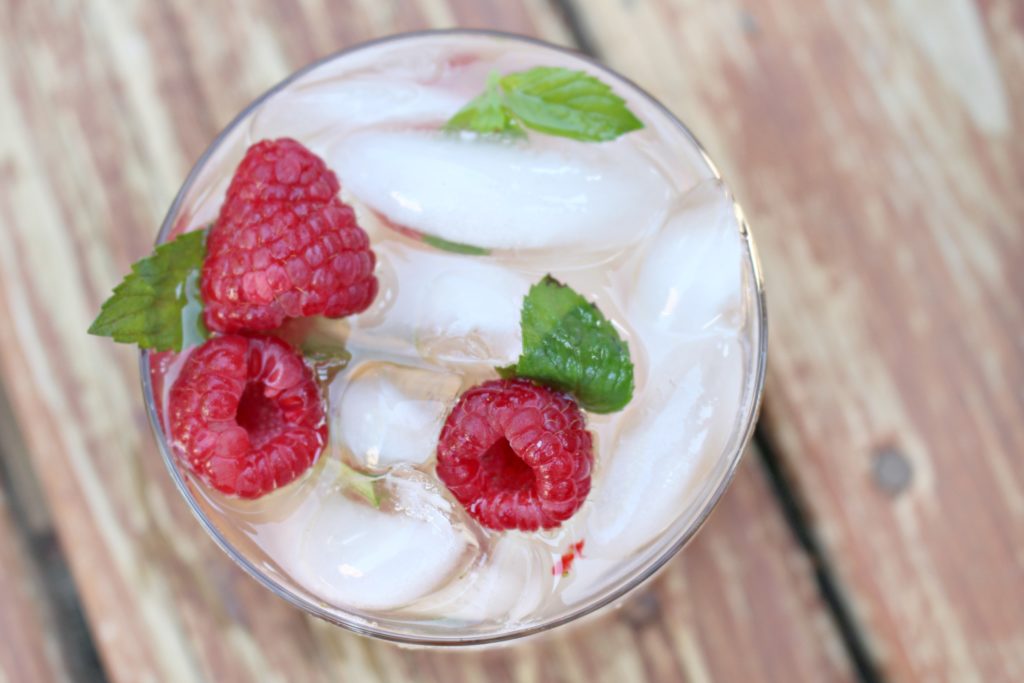 Get the Recipe for Watermelon Tiki Punch Cocktail