Buffalo Chicken Bread Appetizer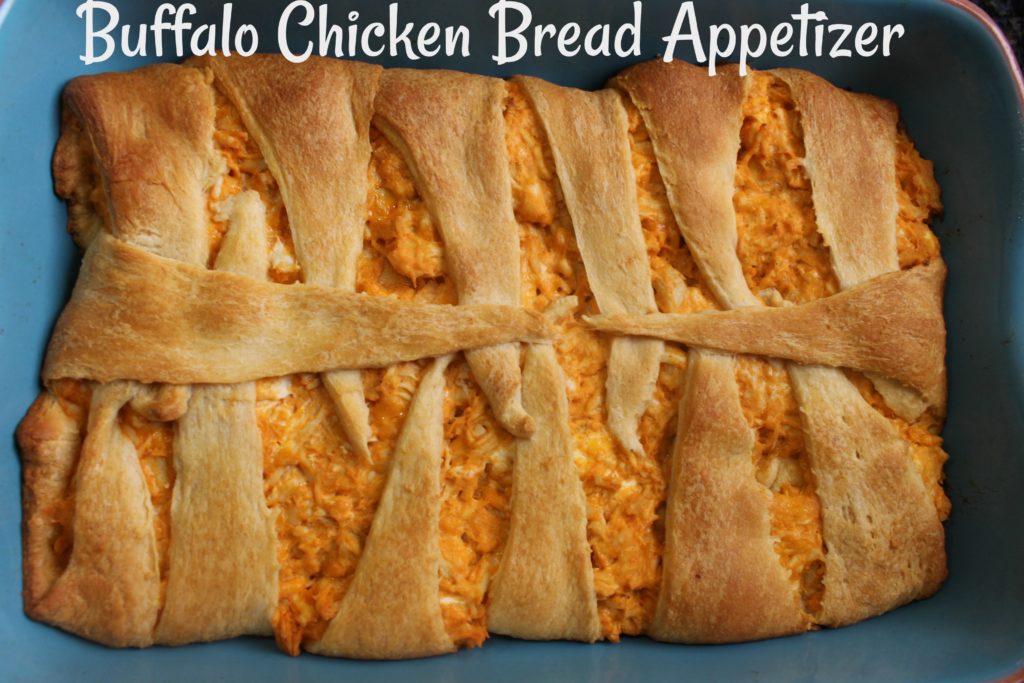 Ingredients:
3 cups shredded chicken

I brick cream cheese

1 ½ cups shredded jack cheese

½ cup buffalo sauce

2 pkgs of crescent rolls

Rectangle baking pan. 
Instructions: 
Heat oven to 375
Step 1. Add the 3 cups of shredded chicken to a medium sized mixing bowl.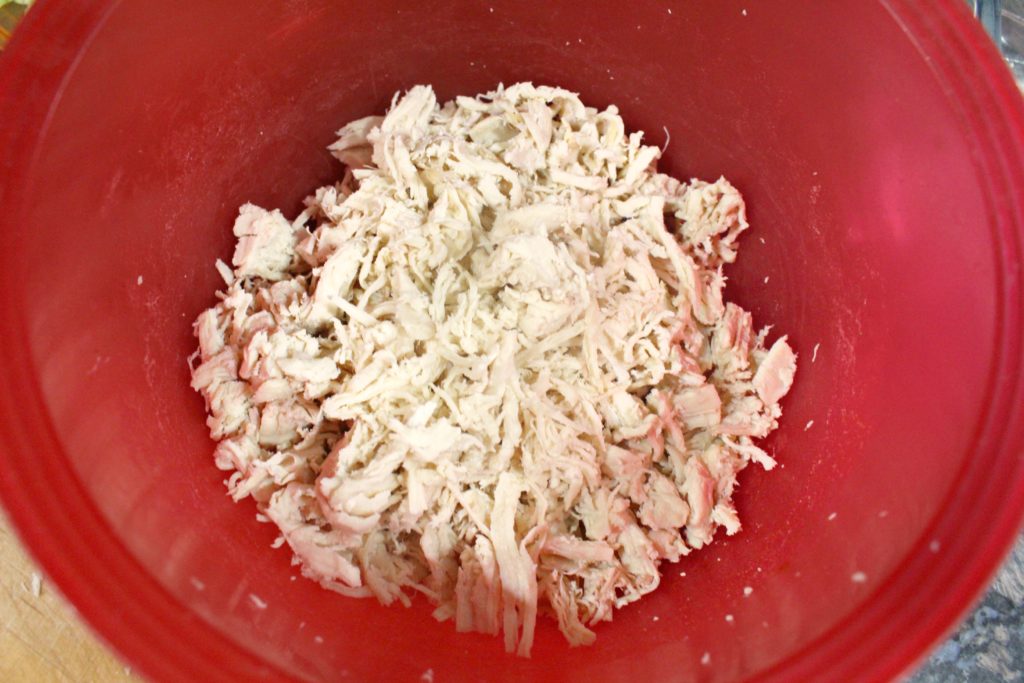 Step 2. Add a brick of room temperature cream cheese.
Step 3. Add 1 ½ cups of shredded jack cheese.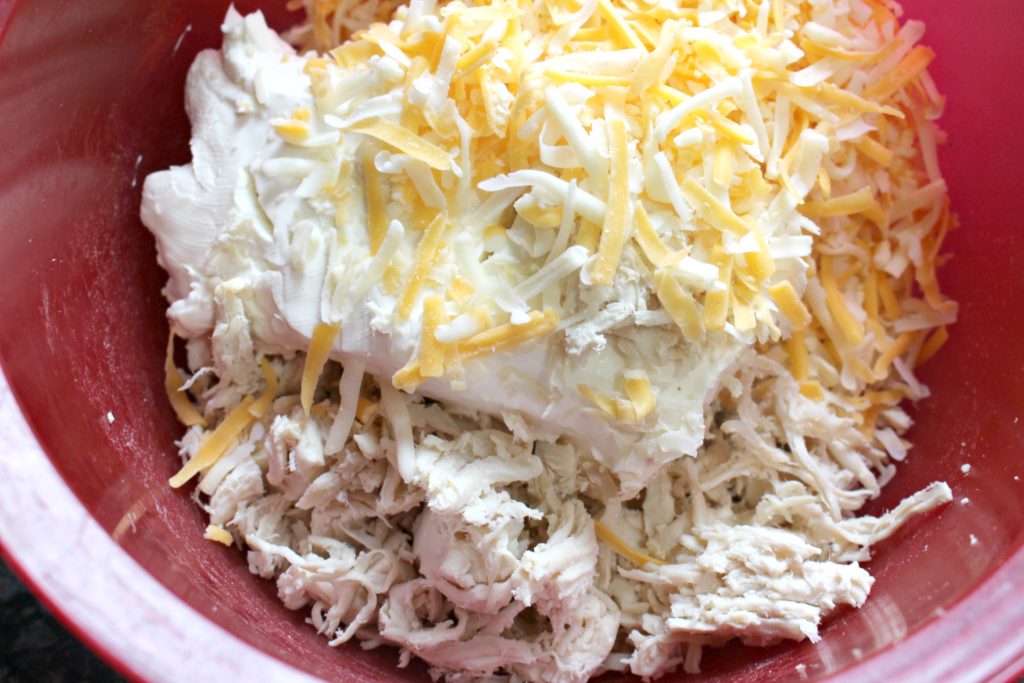 Step 4. Pour in ½ cup of your favorite buffalo sauce.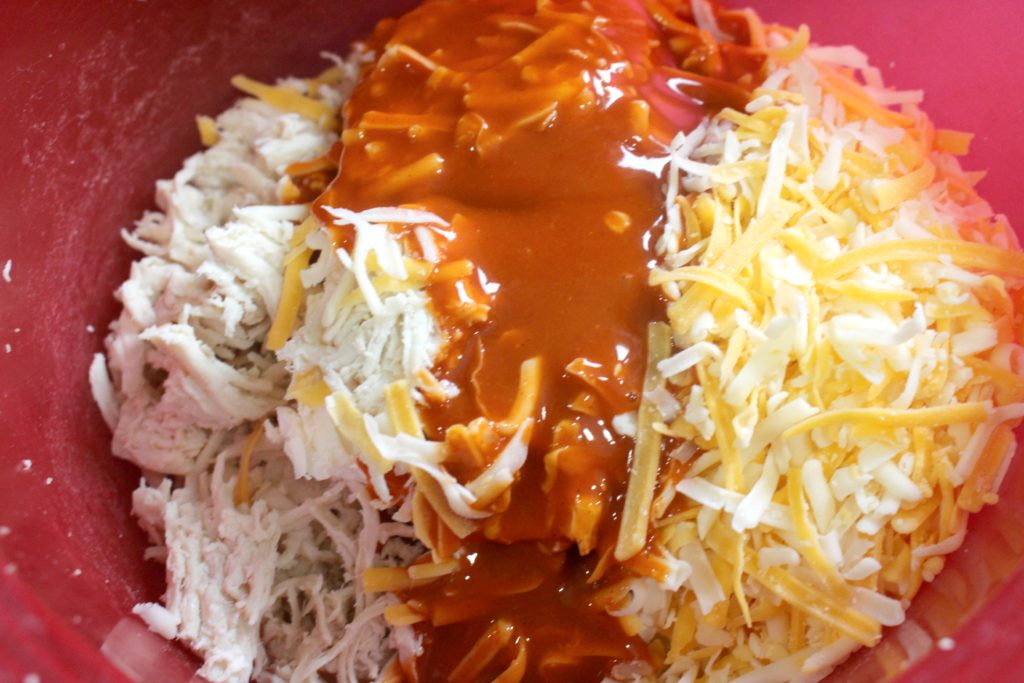 Step 5. Mix well until blended.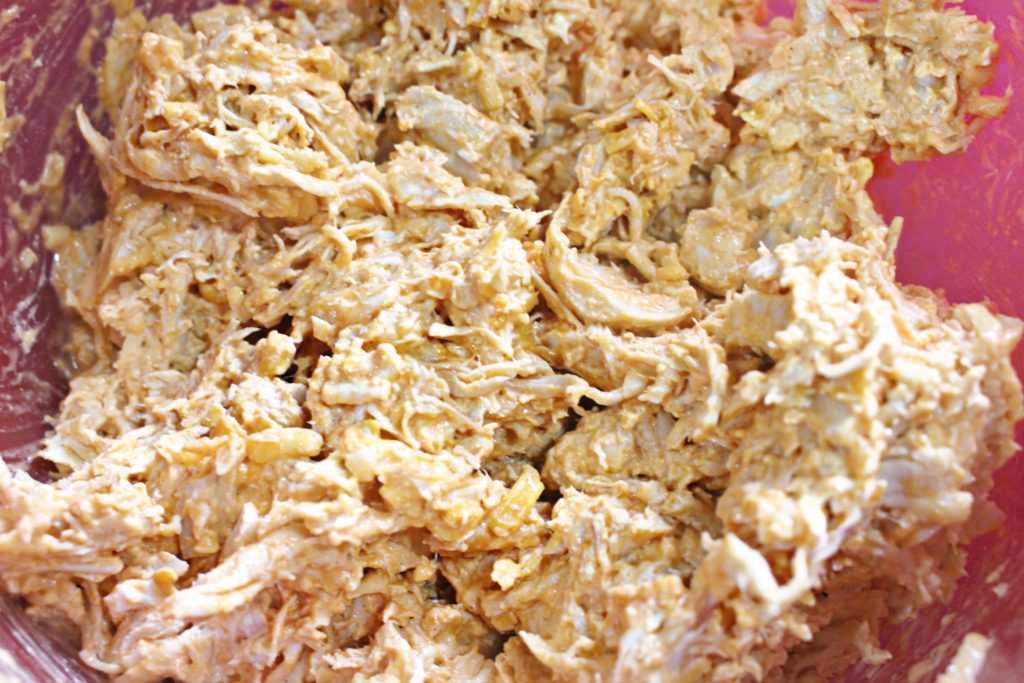 Step 6. Open and unroll the 2 packages of crescent roll dough.
Step 7. Putting the larger ends in the pan and the smaller ends over the side of the pan, keep adding the triangle dough strips until evenly spaced around the baking pan.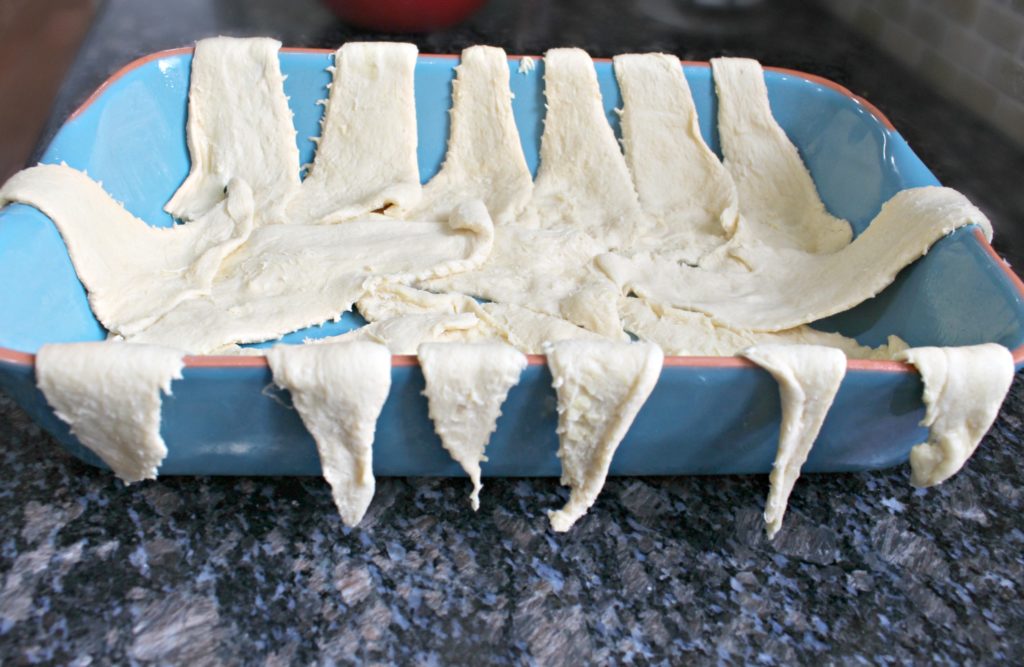 Step 8. Spread the chicken mixture evenly into the bottom of the pan.
Step 9. Fold the dough pieces over the top of the chicken mixture.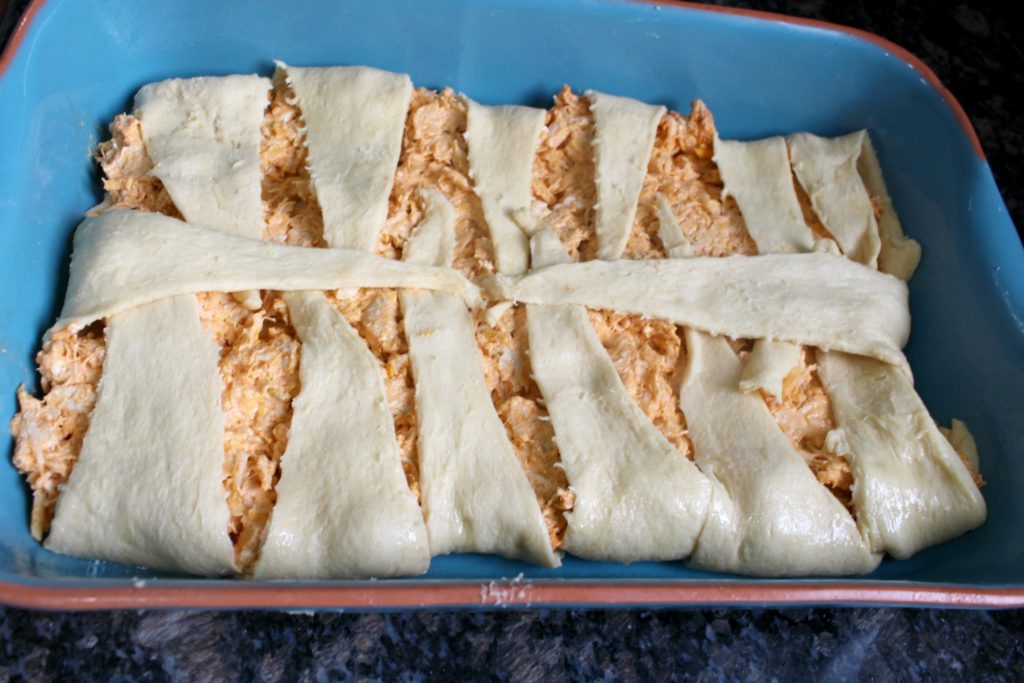 Step 10. Bake for 30 minutes and check to see that bread is cooked through and well browned. (Extra time may be needed depending on the oven.)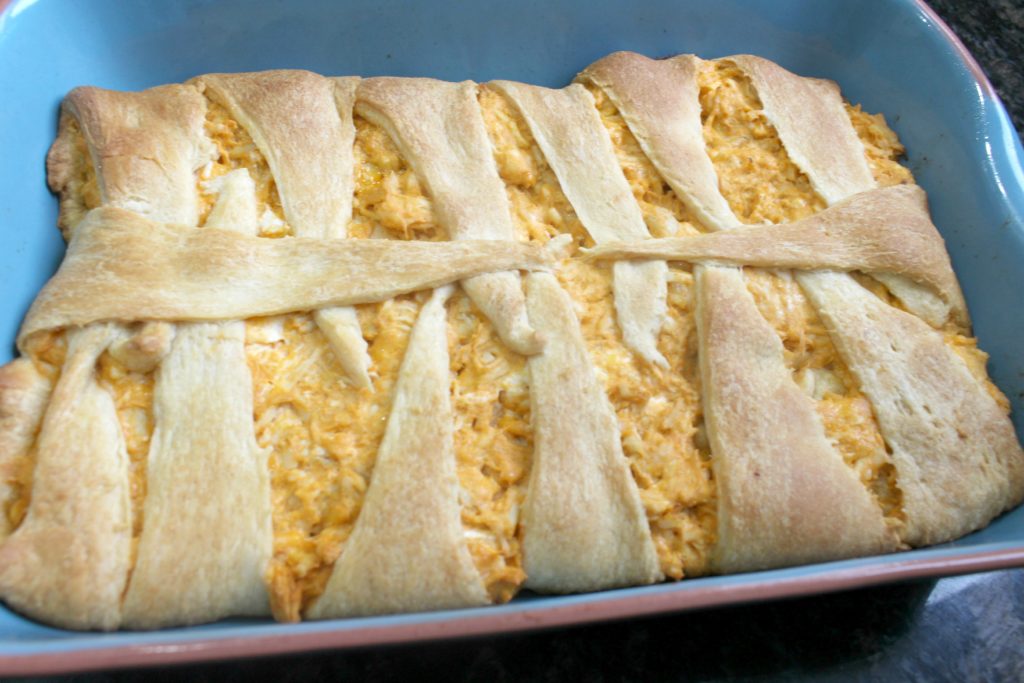 Pin this for later. . .