*This is not a sponsored post. All opinions belong to jenny at dapperhouse.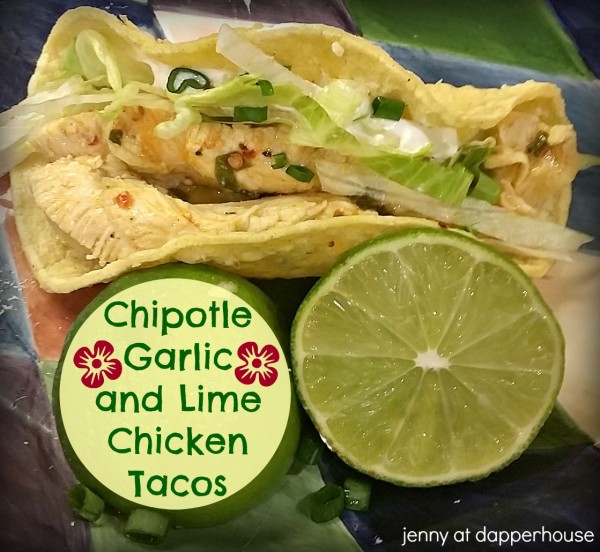 Maybe it is because we are originally from Arizona and love the spicy seasonings from authentic Mexican food, but my family loves these fresh and tangy chicken tacos. They are so healthy and full flavor with ingredients including lime juice, garlic and corn tortillas. Great for summer dinner outside on the patio or a tasty lunch in the crisp fall. Make them ahead so that they are ready to pull from the fridge and whip up in no time at all.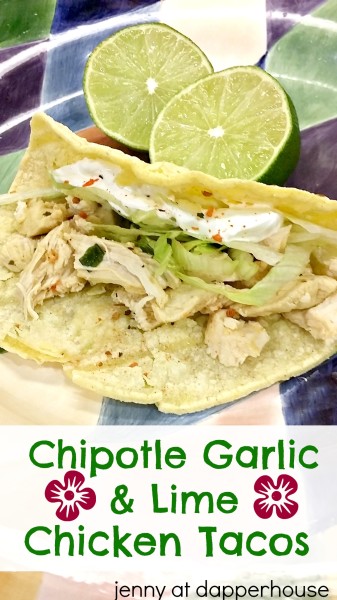 For the Marinade, in a ziplock bag combine:
3 tsp. chipotle seasoning
1/4 c. lime juice
1 tsp. minced garlic
1/4 c. chopped green onion
1/4 c. olive oil
1/4 c. water
1 TBS apple cider vinegar
4 chicken breasts sliced into thin strips
Add chicken to marinade and refrigerate for 3+ hours.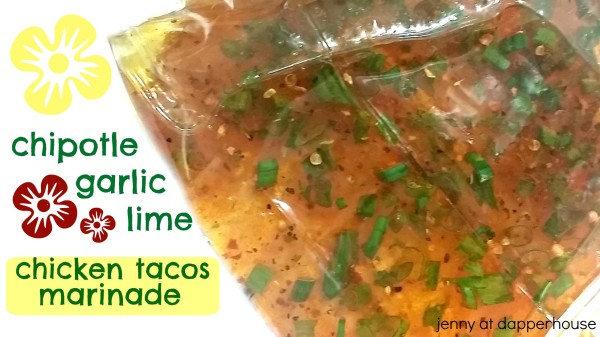 Make the sour cream:
Add the juice from 1/2 lime and 2 tsp. chipotle seasoning into 4 oz. of sour cream. Cover, refrigerate and set aside.
Once the chicken is marinated it is time to cook!
Heat 1 Tbs. margarine and 1 Tbs butter and 1 Tbs olive oil in the skillet on medium heat.
Add chicken strips and marinade. Stir 10 – 12 minutes until cooked.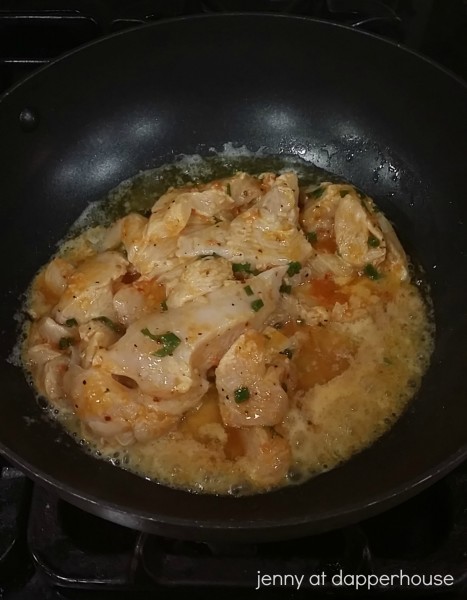 Cover and set aside.
Shred cucumber and lettuce into long strips.
Heat corn tortillas on a pan to soften or gently heat in oil and drain.
In the corn tortillas, layer chicken veggies and sour cream.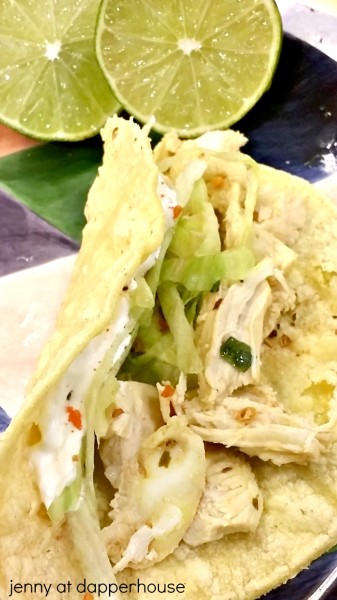 Does your family like meals with fresh and tangy ingredients?