*This is not a sponsored post. Opinions belong to jenny at dapperhouse.
Here is another super fun and inexpensive way to spend quality time with your child in 30 minutes or less! I made up these Easter bunny robots because it they inspire imagination and creativity! They are easy to cut out and assemble and give you and your child ways to interact and enjoy your time together. Plus, when you are done you will have something uniquely cute!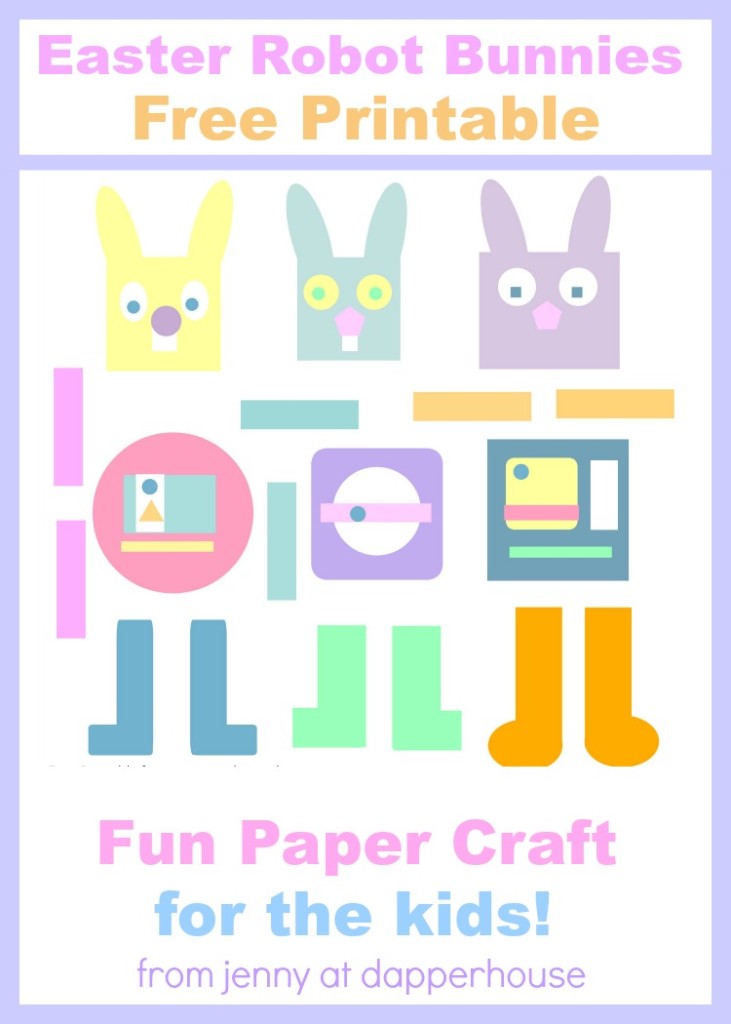 Instructions:
1. Cut out the pieces
2. Arrange them into fun robots
3. Glue them to a paper or store them away for fun another time.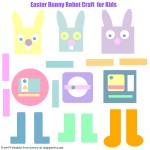 TIPS: Glue your robot to a card and send it to someone you love.
Glue your robot to a paper sack to store Easter goodies.
Glue your robot to a paper and hang it as a decoration.
Enjoy your time together!