After an extra long, extra cold winter in the Midwest, I get so excited for spring! One of my favorite things are ladybugs and they remind me of spring, so I  have done many crafts and learning activities over the years with ladybugs. I will link some of them at the bottom of this post so you can use them, especially when planning a ladybug themed unit of study in your classroom!
Enjoy these free downloadable activity pages that cover math, reading, art, fine motor and science.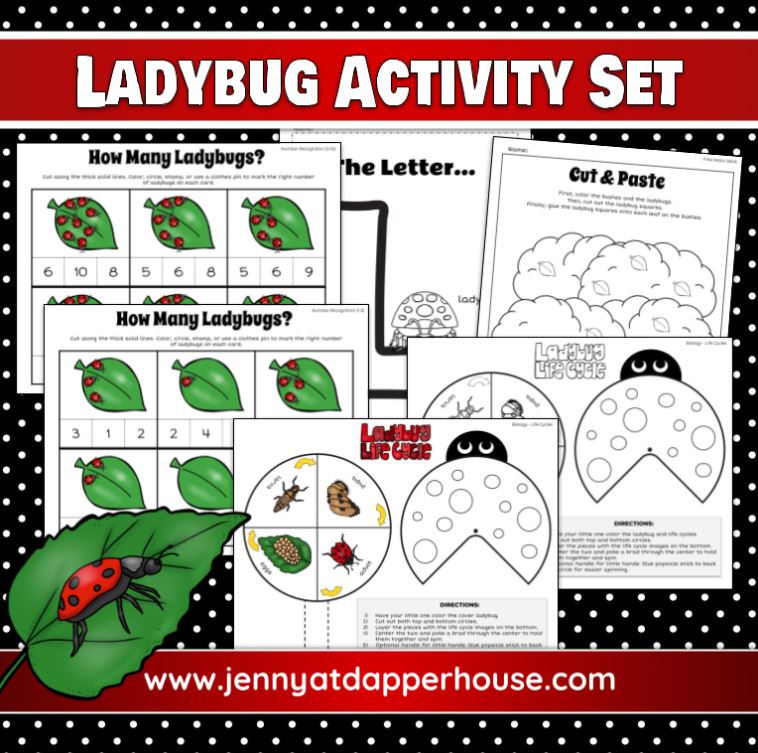 You can download the packet to use with your little learners.
Search my blog for "ladybug" or use the links below to see a few posts.
More ladybug themed activities:
Free printable ladybug party supplies
Child's ladybug necklace craft
Printable ladybug craft and toys