*This is not a sponsored post. Opinions and content belong to jenny at dapperhouse. This post contains affiliate links.
I am still on my ladybug themed crafts kick so here is an easy kids craft inspired by ladybug colors that is cheap and fun to make. This is a great addition to a party as an activity that also doubles as a favor that kids can take home. You can also use this in a learning unit and incorporate math along with hand eye coordination! I hope you and your children have lots of fun with this ladybug Inspired necklace Craft.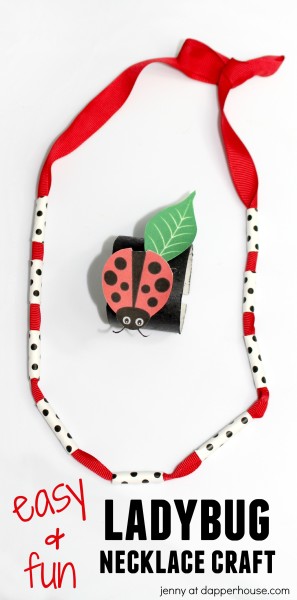 What you need:
paper straws, white with black polka dots
red ribbon (or string)
scissors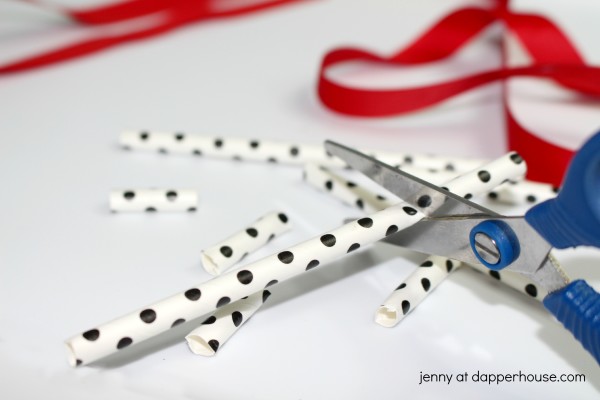 How to make:
Depending on the ages and how long you want your necklaces to be, measure the ribbon to make a loop and then add 4 inches to tie a bow.
Cut the Paper Straws into pieces to lace onto the ribbon. (You can make them symmetrical in size or various lengths).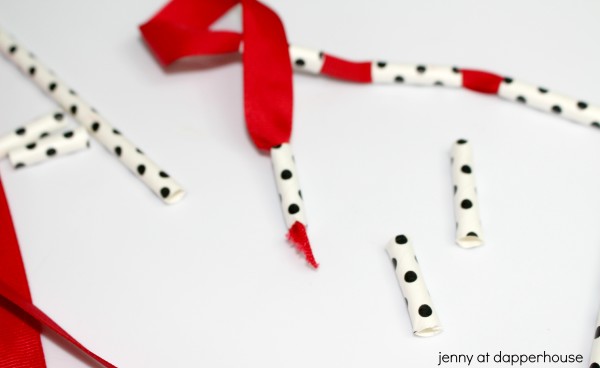 Have children thread the straw pieces onto the ribbon leaving spaces in between so that the red shows through. Also leave space at the ends so that you can tie it in a knot or bow.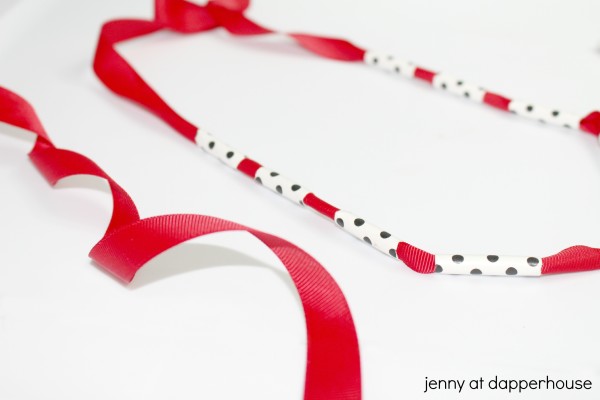 You are done!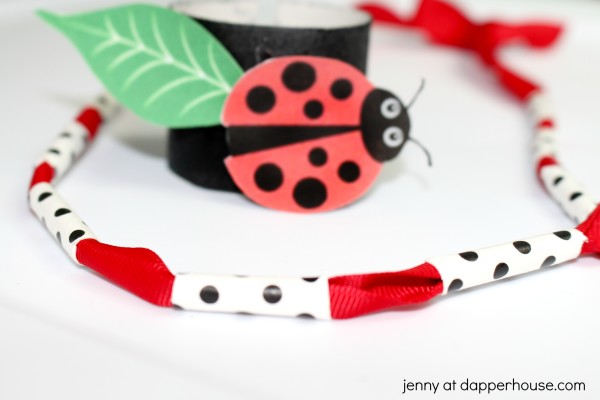 Here are more ladybug themed post that you  might enjoy. . .
Free printables for a ladybug party!
Free Printable Ladybug Math Sheets and Products
Ladybug Party Products and Ideas from Esty
Lots of Ladybug Craft Ideas
Ladybug Free Printable activity, books and toys
How to make Ladybug bracelets DIY & Cheap
Click the pics below to order your straws from Amazon.