*This is not a sponsored post. All opinions belong to jenny at dapperhouse.
I love crafts and creativity and I am proud to say that I passed a bit of this on to my children. My 12 year old found a really cool youtube channel where a guy called "The King of Random" does some over the top, incredibly awesome stuff. You should really check out his you tube channel. My son really had his heart set on a project where you make a concrete unit for melting tin cans with hot coals, then pour the molten metal into molds to make ingots. This was a bit out of my comfort zone however, so he settled for something much less intimidating. . . making "ninja stress balls" which my son uses for juggling balls. We are going to show you how we made these fun stretch balls so you can have fun too!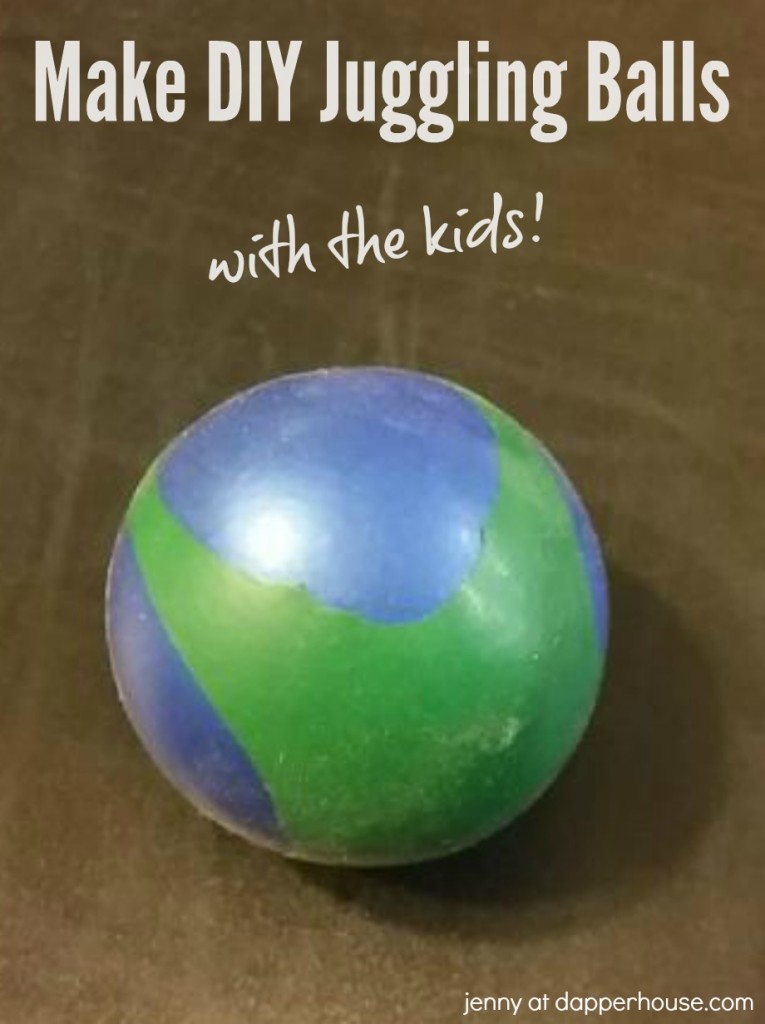 Supplies:
– flour
– empty bottle with a wide opening
– measuring cup
– balloons
– scissors
– a 2 liter soda bottle with the top cut off so it
will act as a funnel.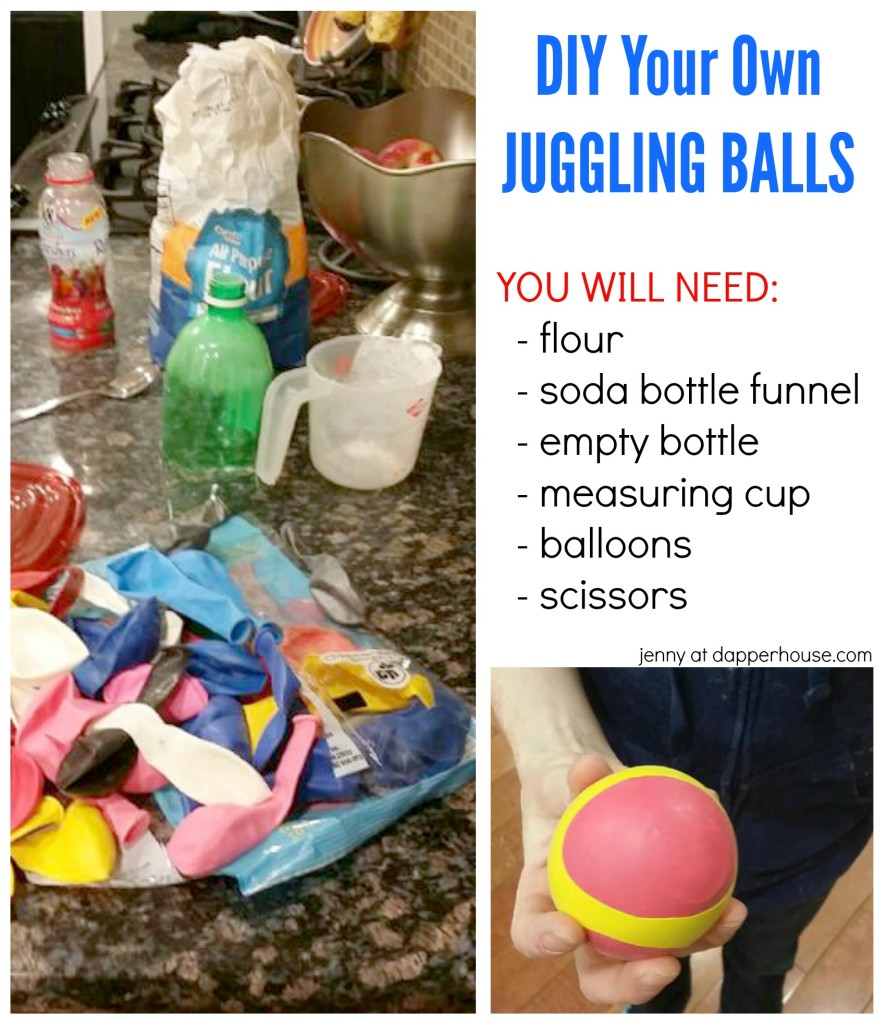 Step 1
Cut the ends off of the balloons so that they look like a circle. You will need about 5 for each ball.
Step 2
Measure 1/2 cup flour and pour it into the wide mouth container via the soda bottle funnel.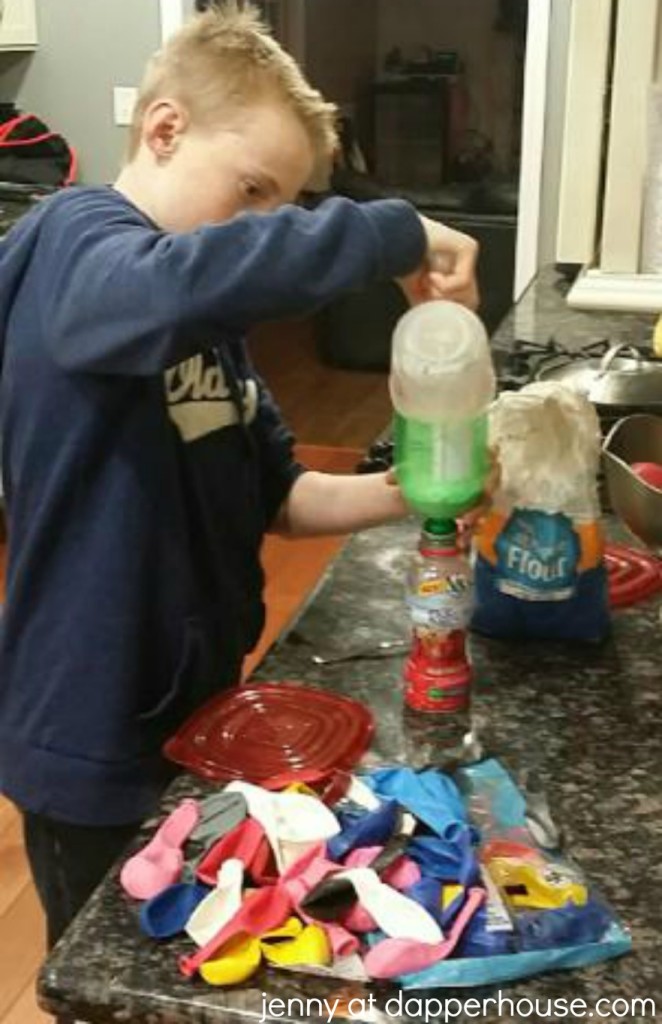 Step 3
Blow up a balloon and twist the opening so that the air does not escape while you are stretching a regular balloon over the opening of the wide mouth bottle.
Step 4
Turn the bottle and the balloon upside down and shake gently until the flour fills the balloon.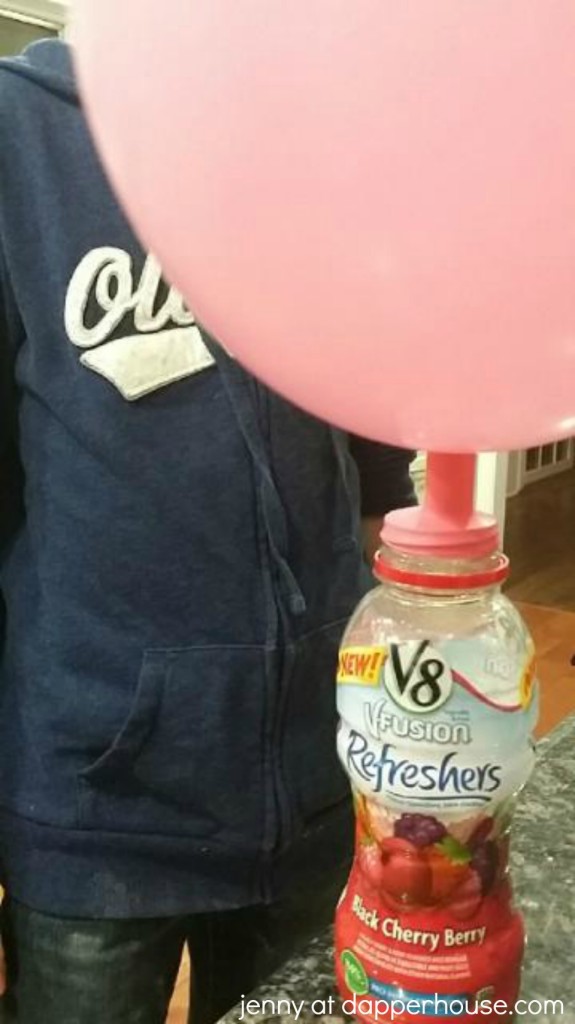 Step 5
Carefully remove the balloon from the bottle and very gently and slowly release the air from the balloon. Massage the balloon a bit to release air bubbles.
Step 6
Cut the end off of the balloon so that it makes a ball.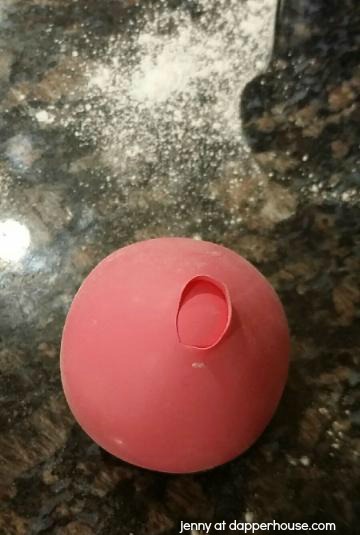 Step 7
Begin by taking one balloon and stretching it out and over the balloon filled with flour so that the second balloon covers the hole in the first.
Step 8
Continue stretching new balloons over the last to toughen the ball. Use about 5.
Step 9
Cut holes out of the last balloon so that the color can show underneath… (see pictures).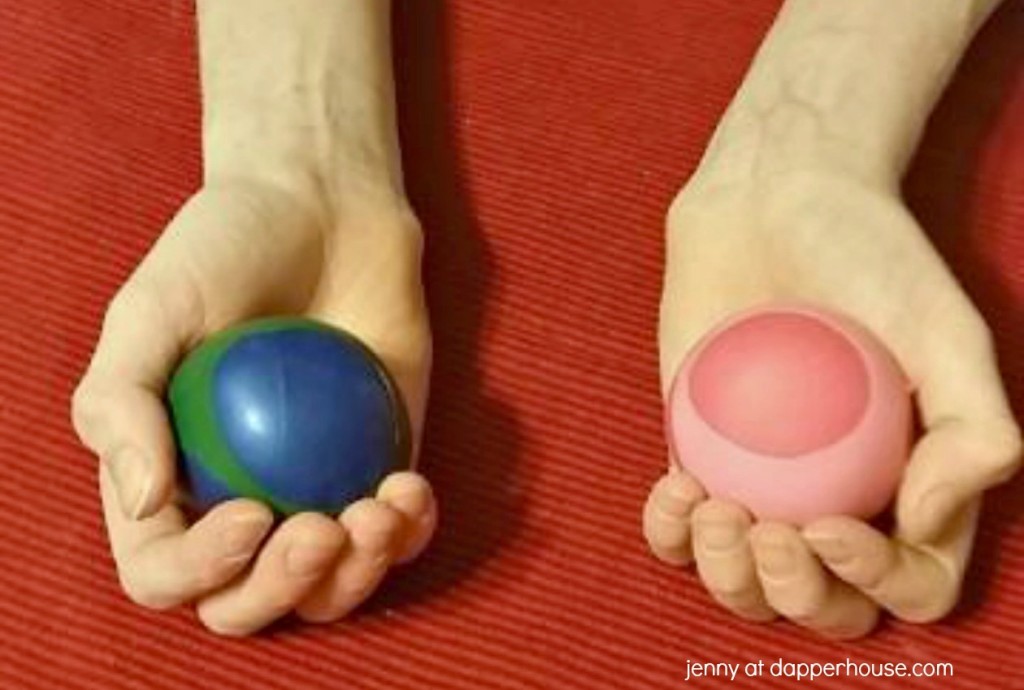 This is such a fun and inexpensive way to spend quality time with your child! I hope you get to make them and have a good time.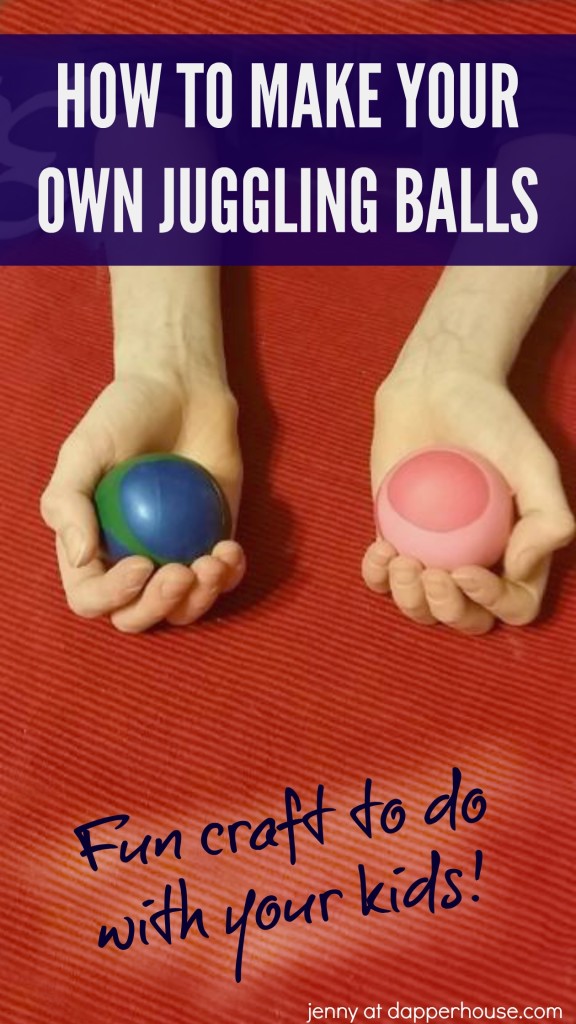 Have you ever made these before?