DIY Cupcake Wrapper Award Ribbons for Kids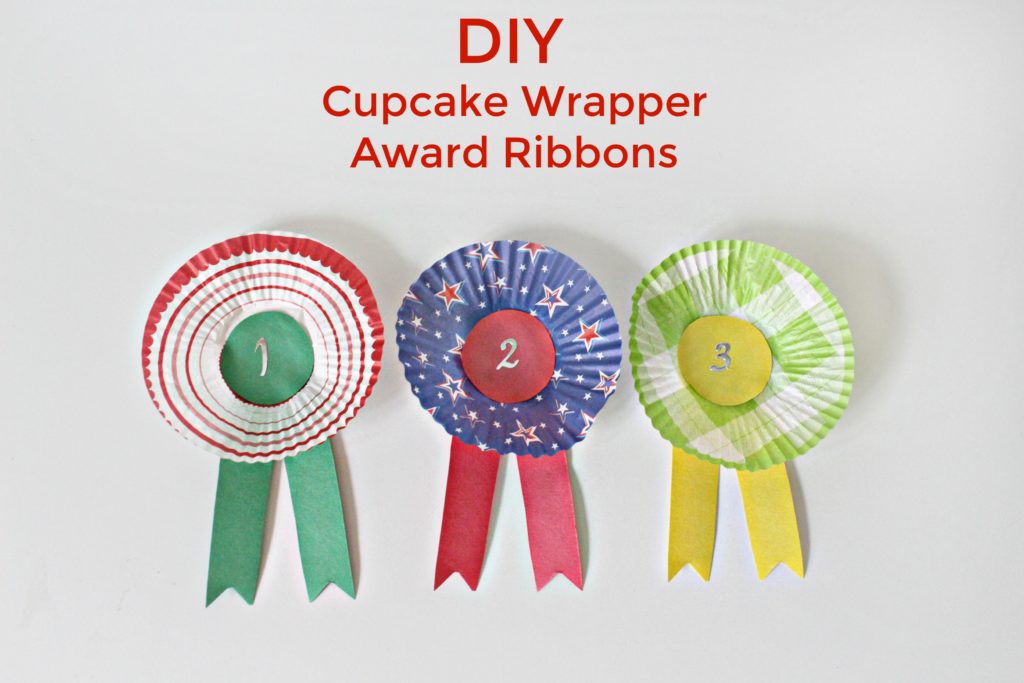 Supplies: 
3 different colored cupcake wrappers

3 different colors of construction paper

Scissors

Glue gun

Number stickers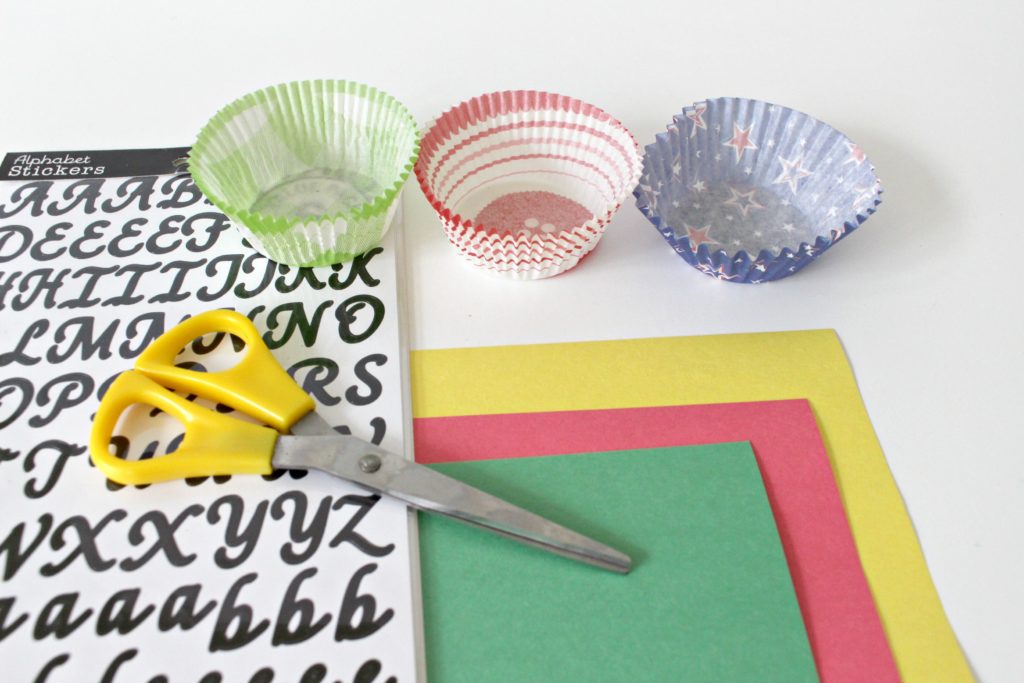 Instructions:
Step 1. Open up and flatten out the cupcake papers.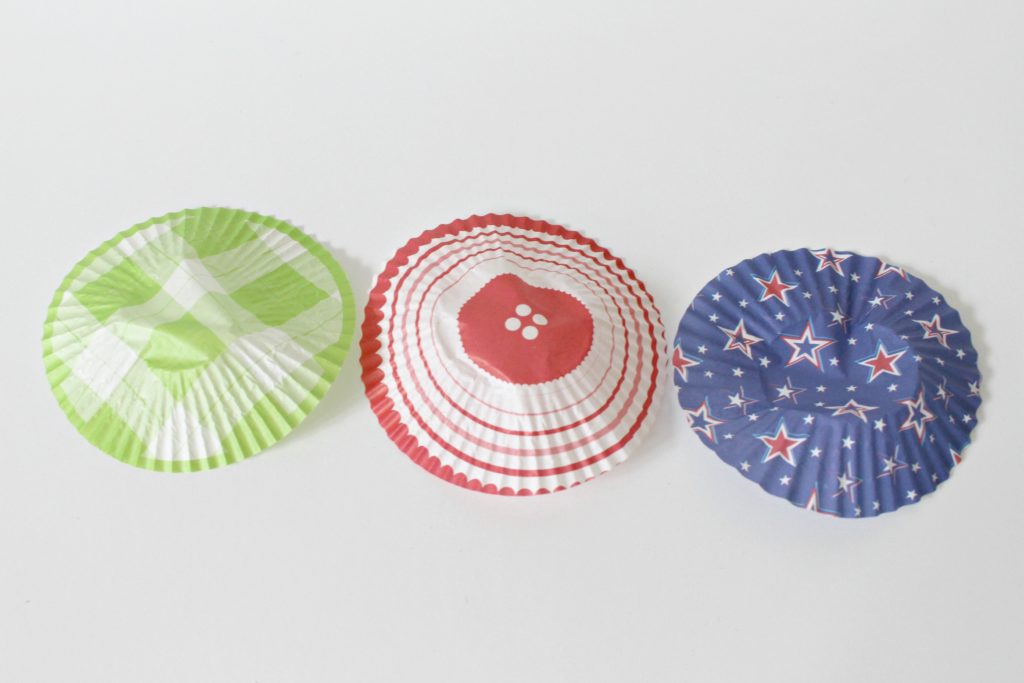 Step 2. Cut 3 different colored papers into sections that are 1 ½" at the top to 2 ½" at the bottom.
Step 3. Cut a "v" shape out of the center that is 3" long with 1" on either side.
Step 4. Cut a wide "v" shape in each end of the "ribbons".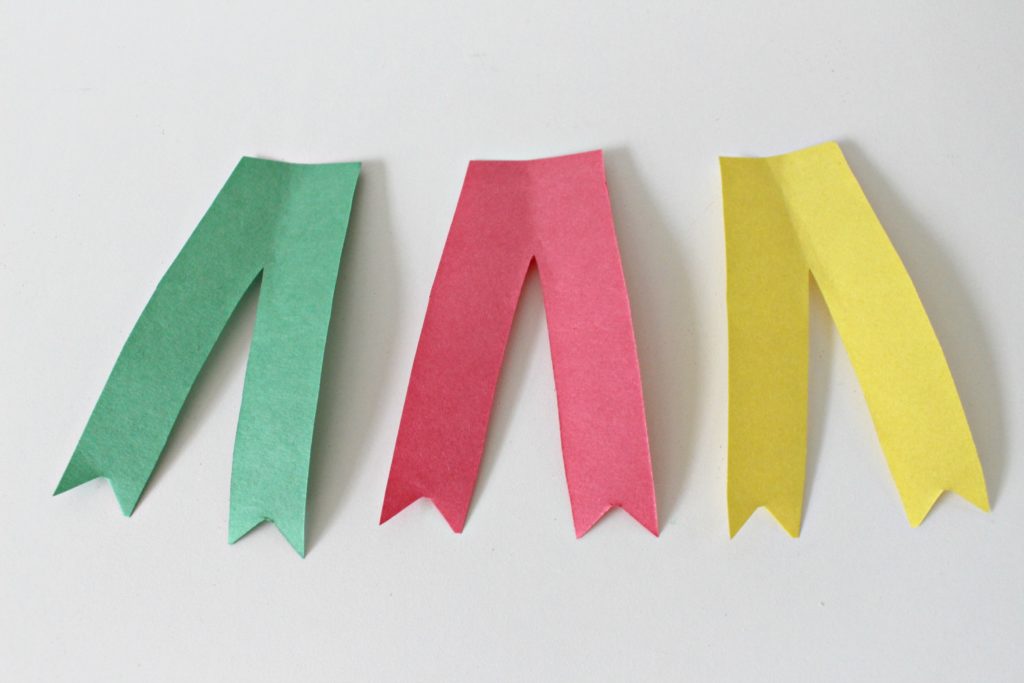 Step 5. Cut 3 colored circles 1 ¾ inches across.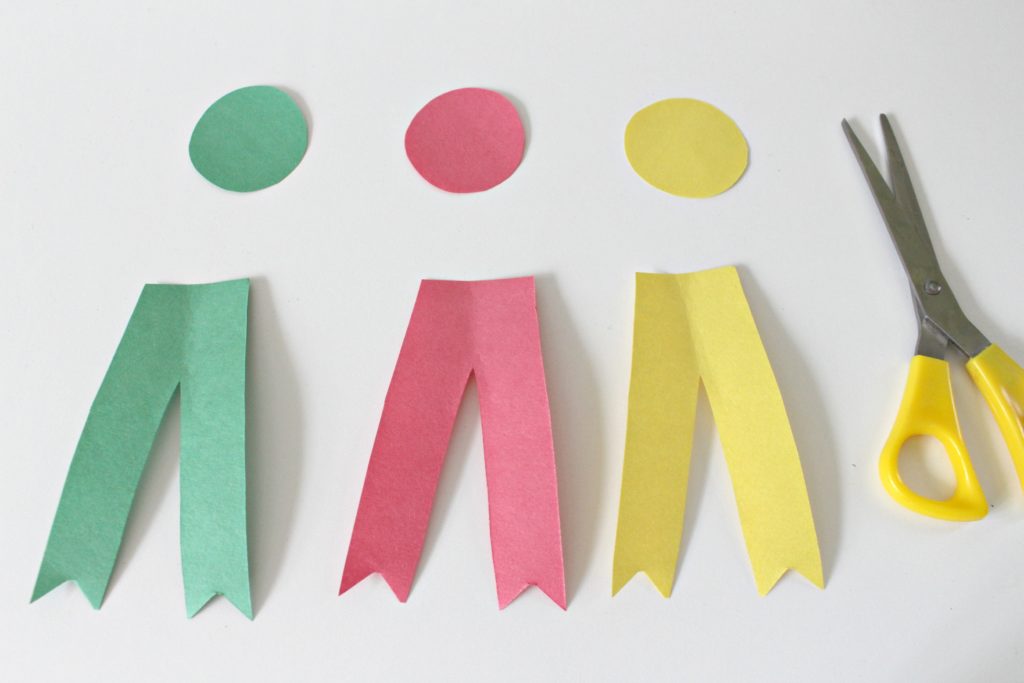 Step 6. Add the numbers 1, 2 & 3 to the center of each circle.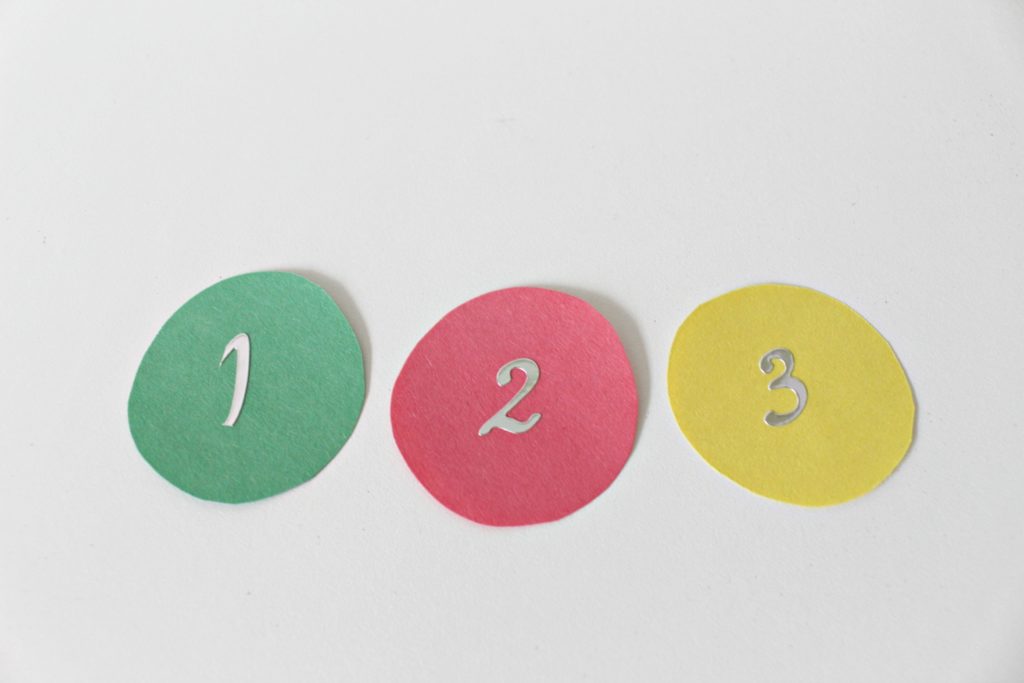 Step 7. Use the glue gun to secure a circle in the center of each cupcake paper.
Step 8. Glue the ribbons to the back of the cupcake wrappers.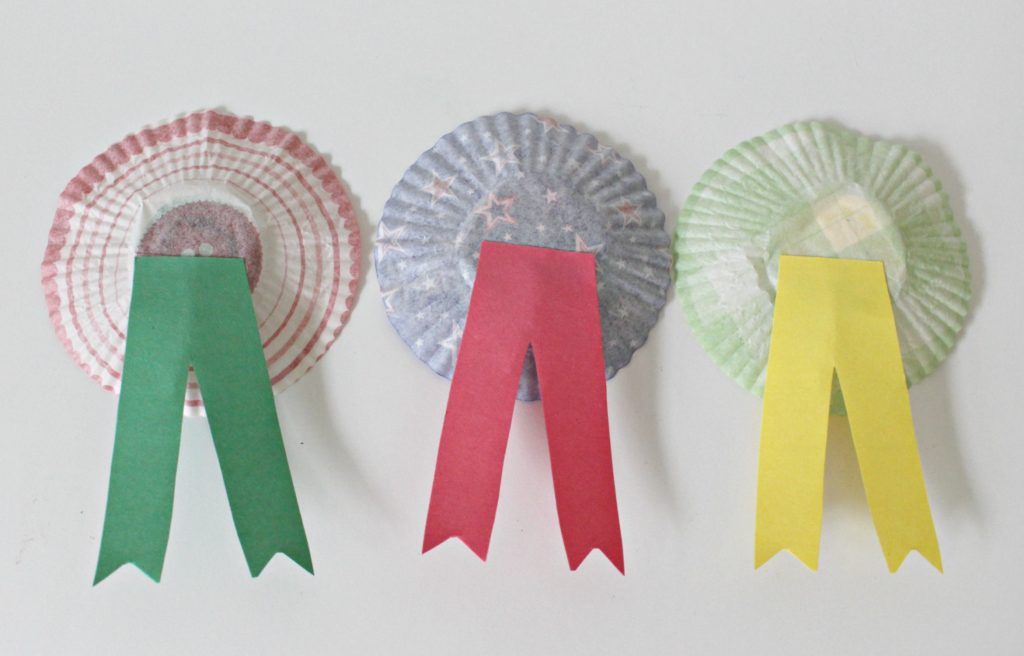 And you're ready to hand out your award winning ribbons!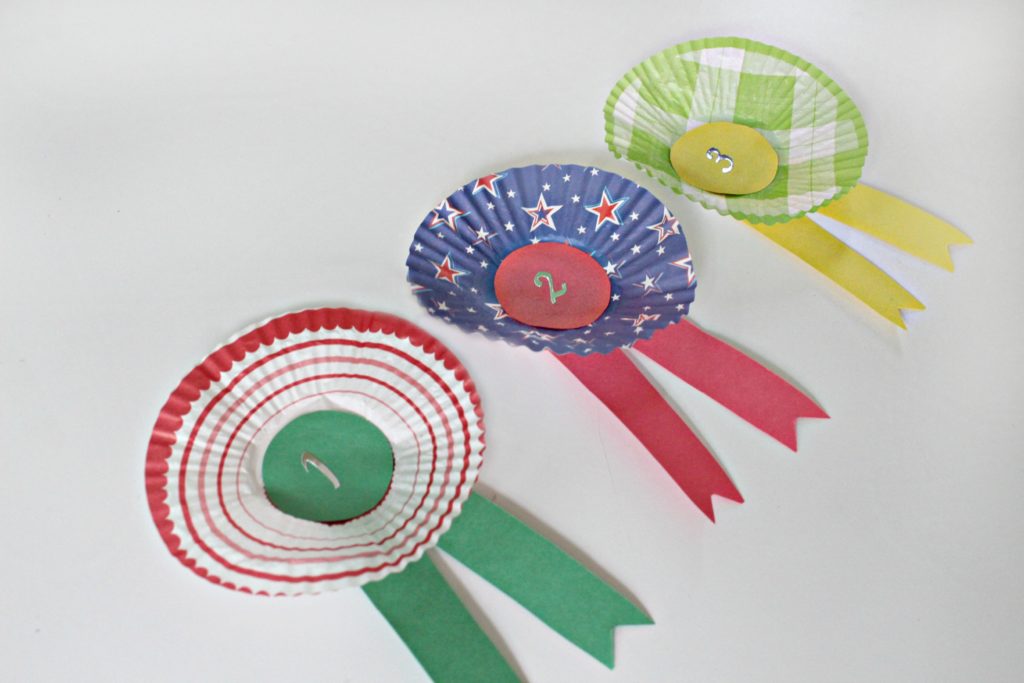 Pin this for later. . .