*This is not a sponsored post. All opinions belong to jenny at dapperhouse.
If one of the reasons you visit my blog is to find creative ways to spend quality time with your child in 30 minutes or less, then here is another post you will LOVE! Don't ask me why kids love knock knock jokes and tic tic toe but much to my dismay they do. Indulging them in some easy and cheap fun makes up for having to endure a little tic tac toe though right? Especially when it makes magical memories that will last a lifetime. So, I created a free printable for you and your child to play tic tac toe together with colorful images that celebrate Spring!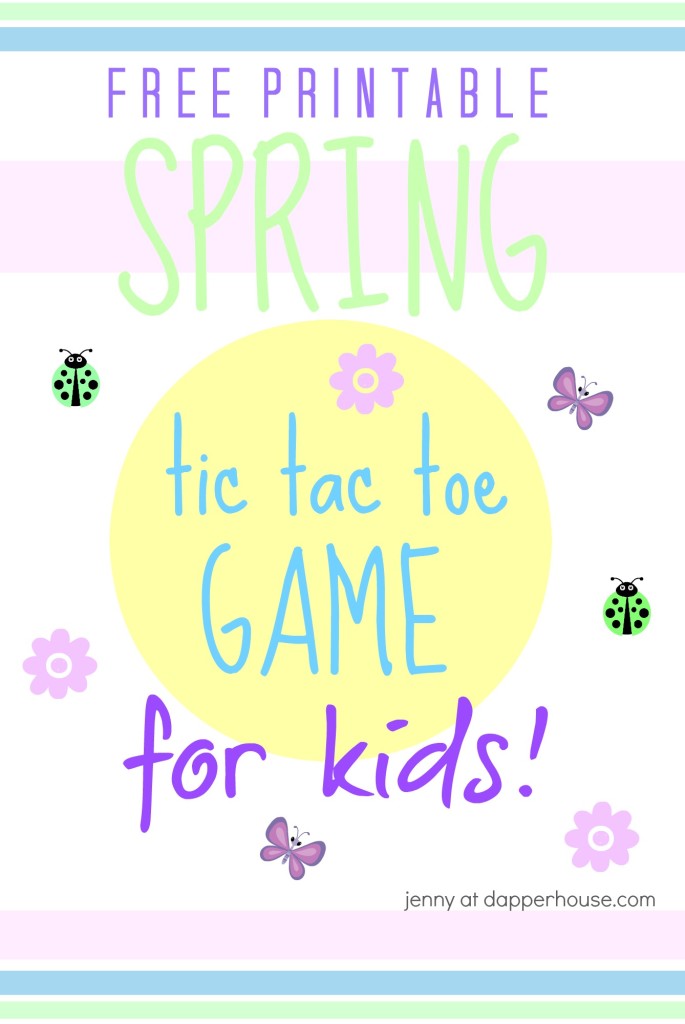 How to Use:
1. Click the pic or the link to pull up the graphic page.
2. Print it out.
3. Cut across the dotted line to separate game board from game pieces.
4. Cut out the game piece disks.
5. Play!
Spring Themed FREE Printables Tic Tac Toe game for Kids from jenny at dapperhouse