Having an issue with getting healthier, losing weight or gaining weight? Maybe you are trying to get started on a routine or maybe you are looking for a new way to motivate yourself. No matter what your need is, these two free printable are just the thing!!
The first is a long list of exercises. If you are not familiar with some or need a refresher on form, do a quick Google or YouTube search to find out how to do them correctly. Mark the exercises that you want to incorporate into your new routines. Then, use the exercises to put together some different routines.
Next, use the calendar printable to build your new meal schedule.
The calendar has a spot for breakfast, lunch, dinner and total calories. On a separate piece of paper, put together some meals for each time of day including the calories and enter them on the calendar.
Now you are ready to embark on your new healthier life. If you need accountability, post it on your social media and then post updates of your success.
I wish you all the best on your journey. Below the free  printables, I am adding some links below that will also be a big help.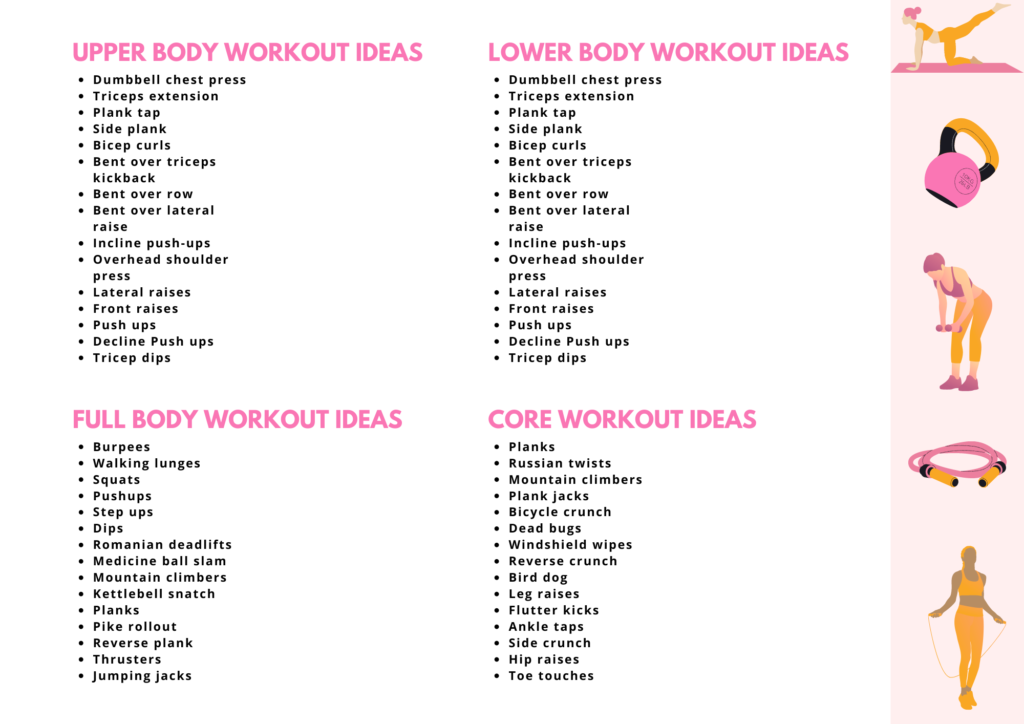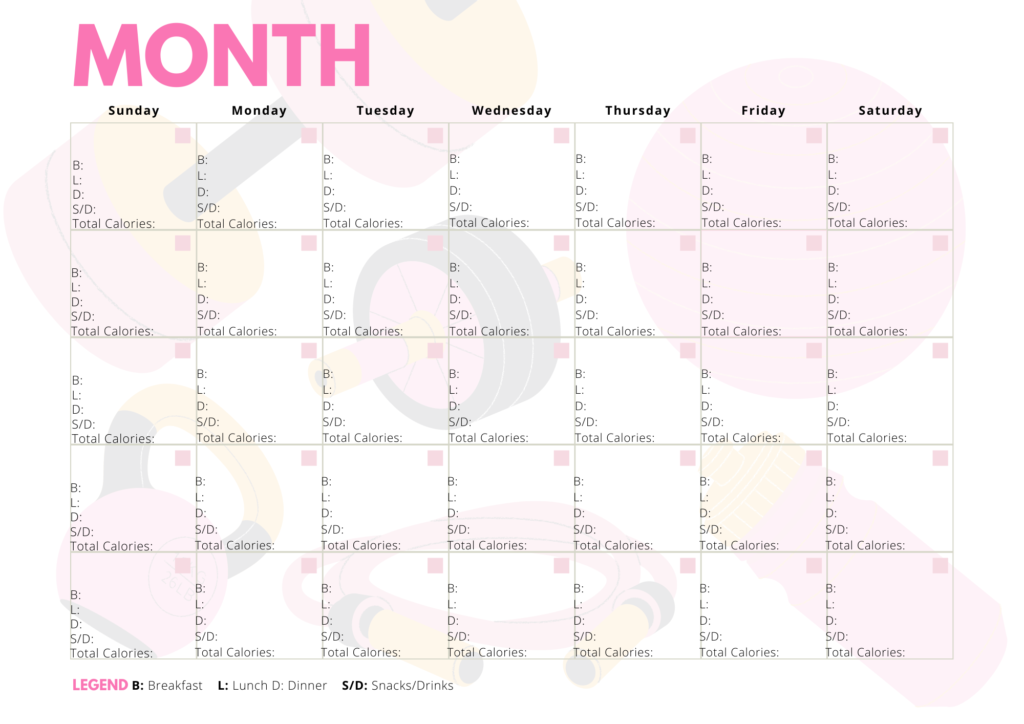 Additional resources for diet and exercise:
13 Superfoods to Add to Your Diet
20 Incredible Quinoa Recipes for the Average Cook
Healthiest Treat and Dessert Recipes
Secret That Healthy People Know to Stay Thin
5 Muscle Building Exercises for Women
Exercises & Information on Working Your Core 
My 3 Favorite Exercises for Washboard Abs
PIN THIS FOR LATER . . .