*This is not a sponsored post. All opinions belong to jenny at dapperhouse. 
I like to give parents ways to make the most of the time they have with their kids. Busy parents might only have 30 minutes of on-on-one, quality time with their kids some days. Playing a game like this free printable St. Patrick's Day Bingo can help you make the most of the time you and your child have together. Have fun making fun memories!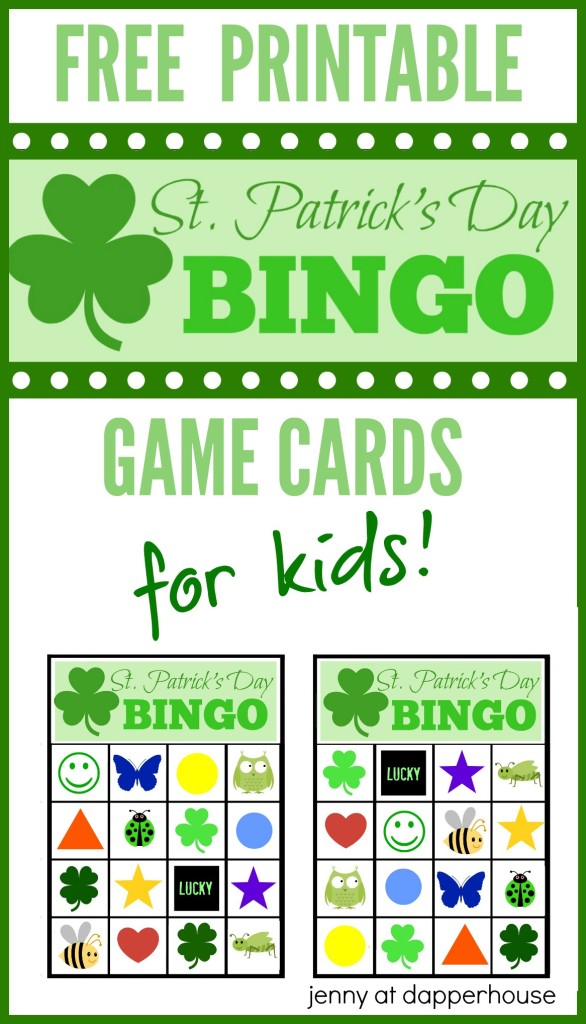 Here is how to join in the fun by playing with your child.
Print the bingo cards below.
Print out one extra set and cut the small squares out.
Put the squares in a lunch sack in the middle of the table.
You and your child take turns pulling a square out each time and placing the picture on the matching spot on your card.
First one who matches four-in-a-row in any direction wins the game!
To print out the free bingo cards simply click on the link or pics below!
Free St Pats Printables for Kids @dapperhouse 1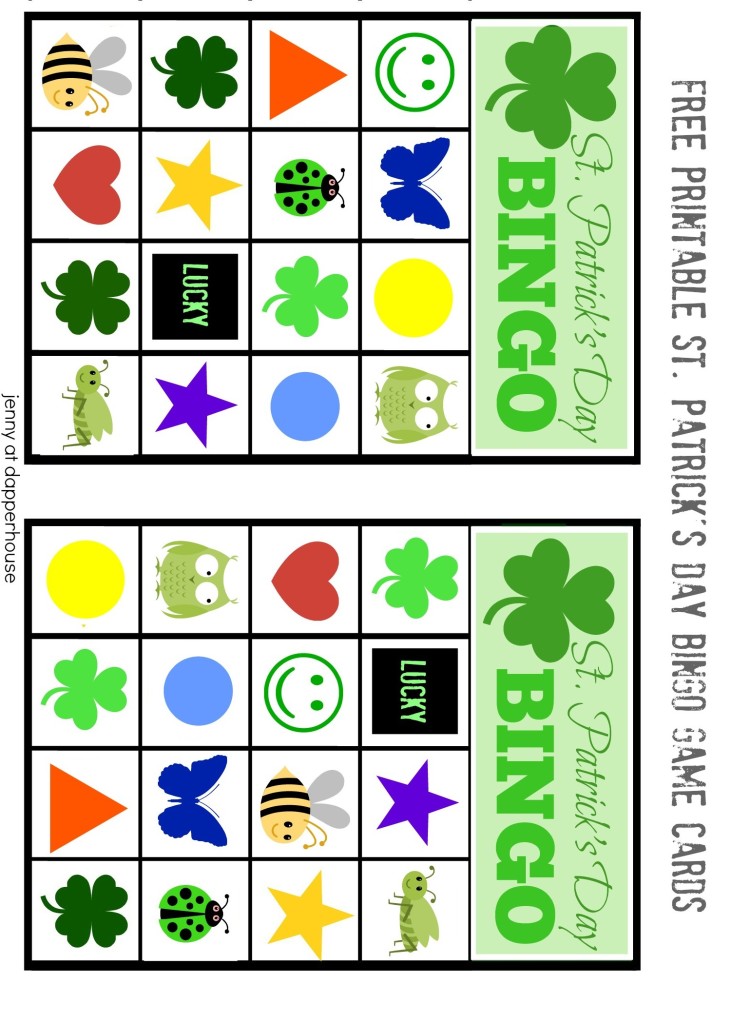 Free Printables for St. Pats from dapperhouse 2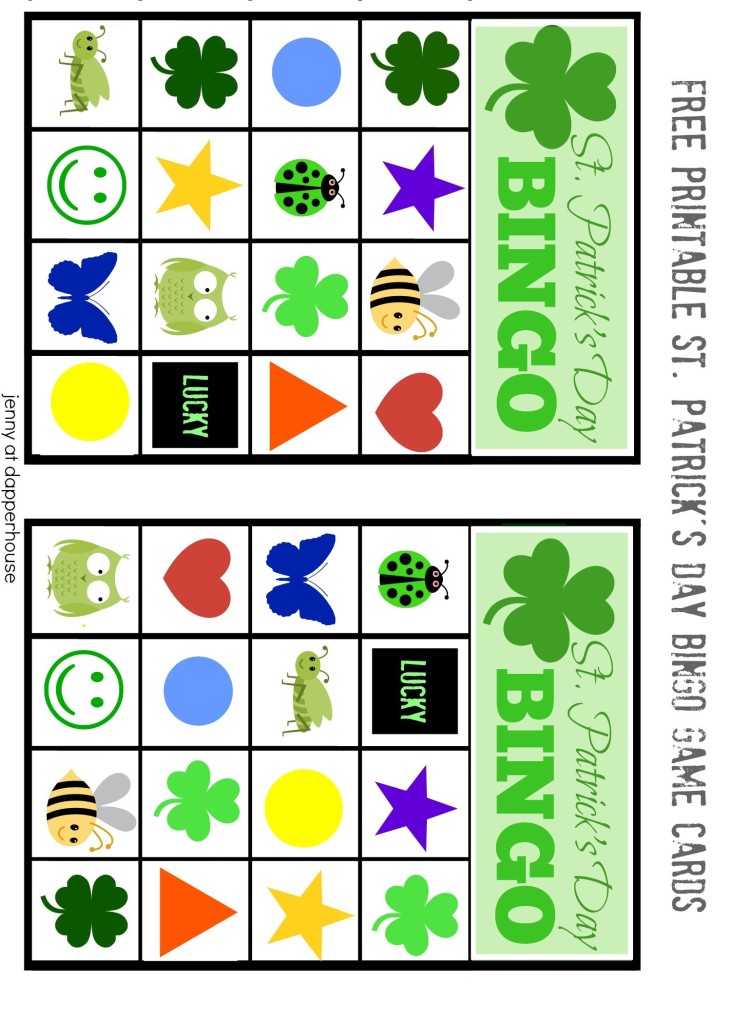 [tweetthis]Free Printable St. Patrick's Day Bingo Cards[/tweetthis]