*This is not a sponsored post. Opinions and content belong to jenny at dapperhouse.
Looking for a fun thing to do with the kids that encourages teamwork, creativity and physical activity? This minecraft themed building activity is super affordable and easy to make…best of all the kids will love to help make it from start to finish! All you need are a few recyclables and art supplies and you are on your way to a super fun playtime with life sized blocks that can be used again and again.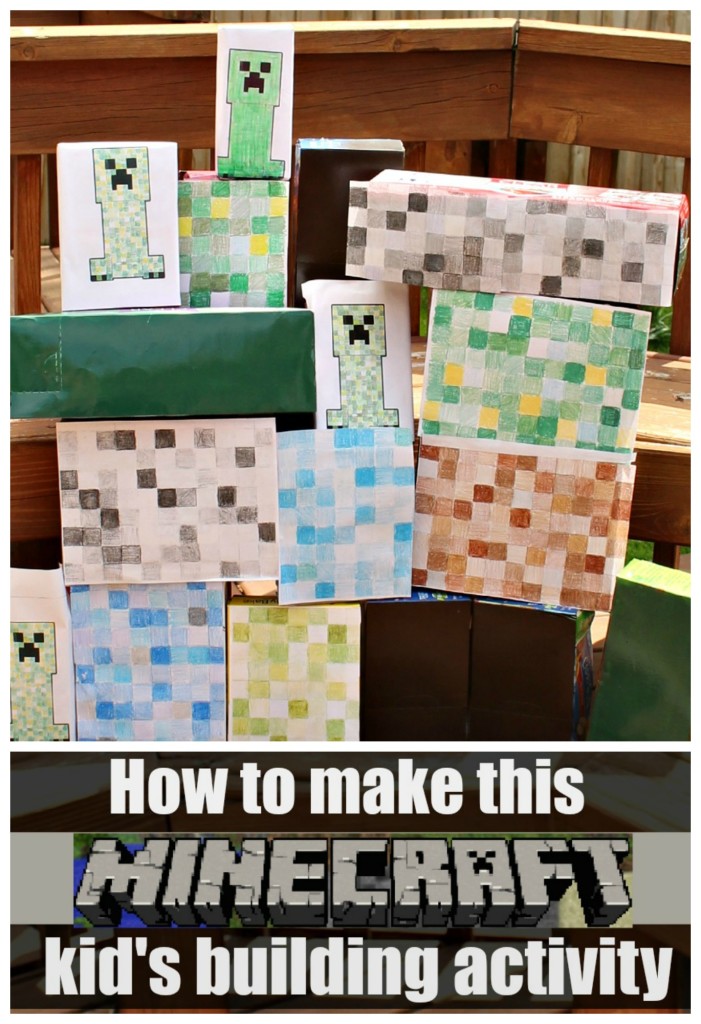 What you need: 
recyclable boxes (from cereal, soda, shipping and more)
spray paint (optional)
scissors
glue gun and glue sticks
white printer paper
rulers
ink pens
crayons
How to Make: 
First you are going to want to help the kids make papers filled with squares. Use the ruler and pen to make a grid on paper about 1 inch square. Divide crayons into many shades of these colors: green, blue, grey, brown (and more if you choose)
Have the kids color in the squares to create minecraft looking graph papers.
TIP: Go to google and search minecraft creepers and print out a few that are large enough to fit on some of the boxes. I printed out black and white and let the kids color them in.
I used cardboard soy milk cartons for the minecraft creepers.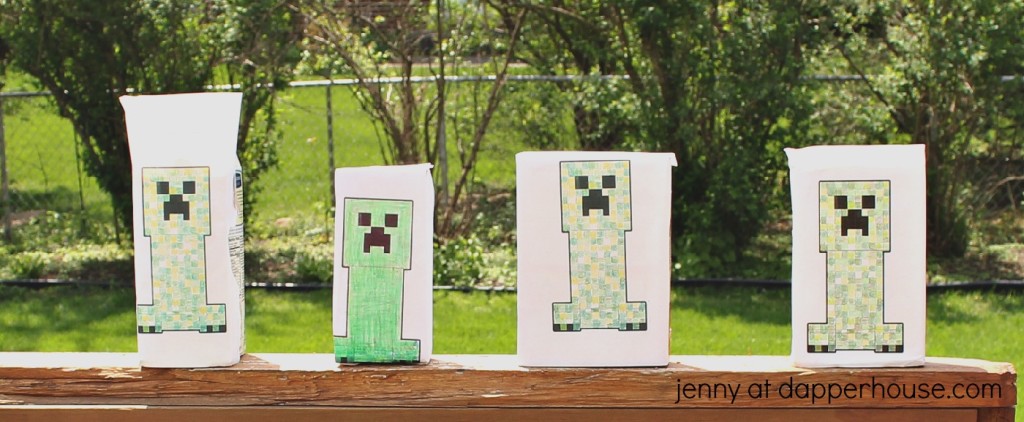 TIP: I used spray paint to cover the print on the boxes. I used a variety of colors that matched the minecraft theme but you can skip this step if you wish.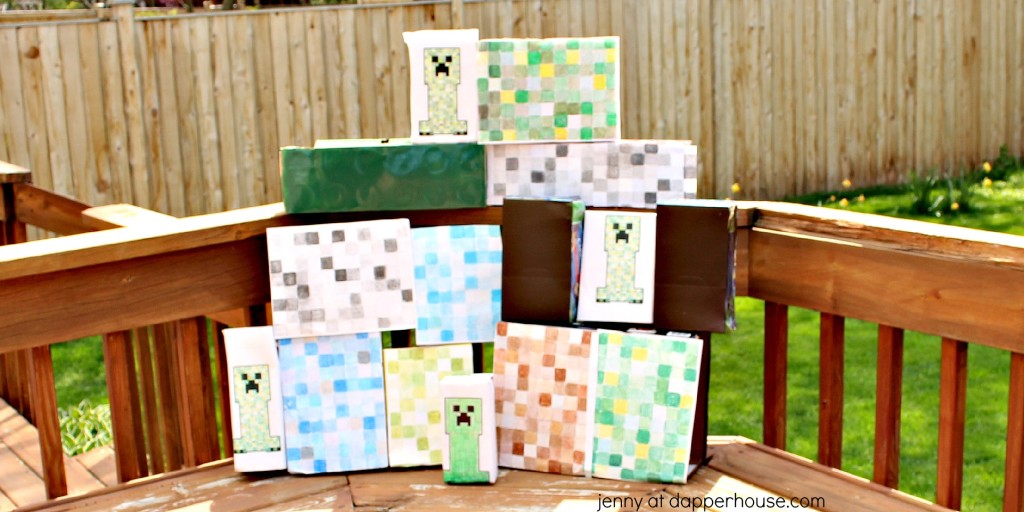 Cut the papers and creepers to fit various sides of the boxes and attach them with the glue gun.
Easy! You are finished and the kids are ready for a really fun time working together to build and knock down their own real life minecraft world!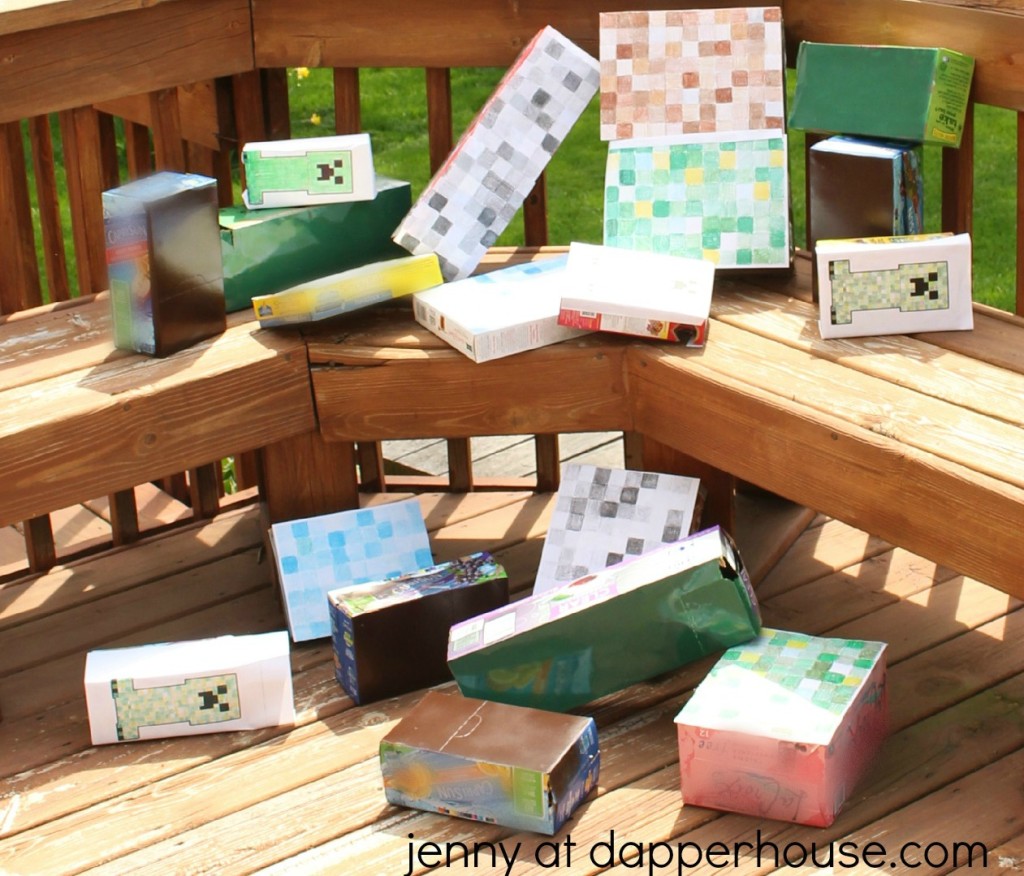 TIP: Make more of these on a rainy day until you have a huge set of minecraft building blocks. They are always fun inside for a rainy day but you can even use them for birthday parties and play dates too!