I went to visit my family in Arizona this month. I was born and raised in the desert and lived there exclusively until my 30's when I relocated with my husband to Chicago. I have a strong fondness for all things Arizona like the saguaro cactus, desert wildlife, gorgeous mountains, and sunsets so spectacular that they will make you believe in God. The Southwest style, traditional Mexican food can also not be beat. While I was visiting the wild west of Arizona one of my sisters showed me how to make the healthiest and simplest recipe. . . Arizona Style Sweets-n-Beets.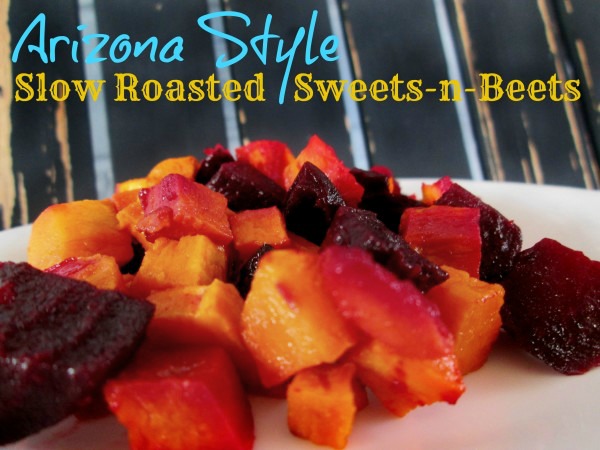 You will need:
4 large beets
4 large sweet potatoes
EVOO
sea salt
chipotle seasoning or cayenne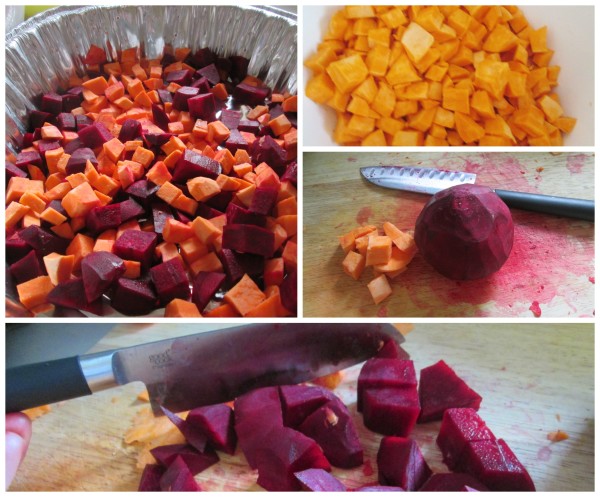 First we peeled beets and sweet potatoes. Then we diced them into small cubes. Spread them out in a shallow baking pan lightly greased with olive oil. Sprinkle with more extra virgin olive oil, a bit of salt, and a sprinkling of Chipotle or cayenne pepper.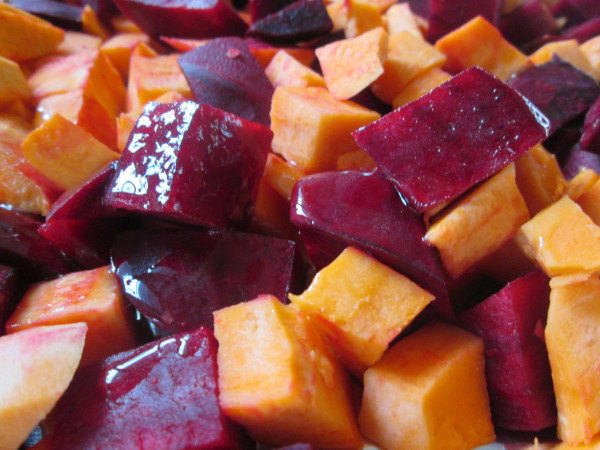 Toss well so that the veggies are coated. Bake on 350 degrees for about 45 minutes or more, until they are cooked through. (Once your home smells like you are baking a delicious pie check and see is a fork can slide through the cubes of root vegetables.)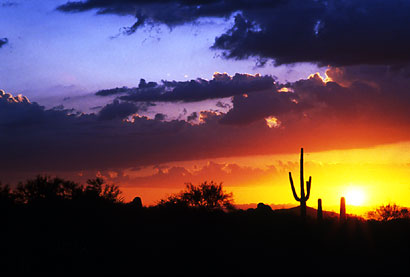 *See how this beautiful recipe reminds me of the Arizona Sunset?  Photo credit to http://rmmla.innoved.org/
We made a huge batch and ate it every day.
wrap it in a tortilla with fresh spinach and cheese
mix into whole grain rice for a main dish
toss with cooked Italian Sausage crumbles
fry a little in butter as a side with eggs and toast
top with sour cream and pepper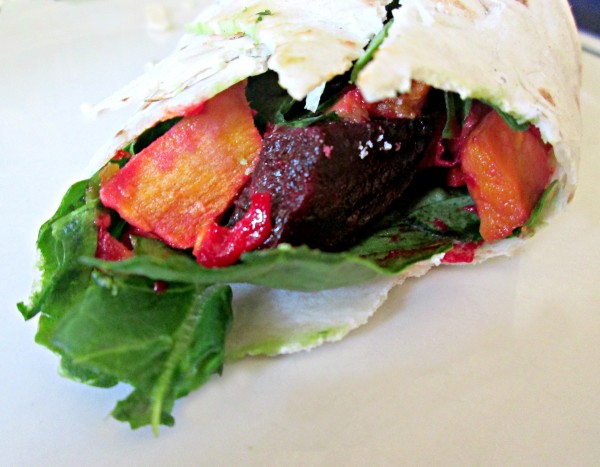 Save this to your Pinterest boards for later . . .