I love spaghetti squash. While I like it prepared a number of ways this recipes is one of my favorites because it is a fast and easy ways to make it savory while complimenting the natural flavor. This is an unexpected side dish that you can serve with a main protein such as pork, chicken or tofu. I just like to eat a big, warm bowl of it in one sitting and worry about getting my protein in later! Here is a recipe for how to make fast and easy savory spaghetti squash.
What you will need:
1 spaghetti squash (cooked)
See: How to Cook Spaghetti Squash in the Microwave in 15 Minutes
1 small to medium sized yellow or white onion (diced)
4 stalks of green onion (chopped)
2 cloves of garlic (finely chopped)
1 T chia seeds
1 T Wheat Germ Flour
3 T butter
Salt and Pepper to taste
Optional:
Sprinkle of red pepper flakes
Freshly chopped basil
How to make it: 
Cook the spaghetti squash and set aside covered to stay warm.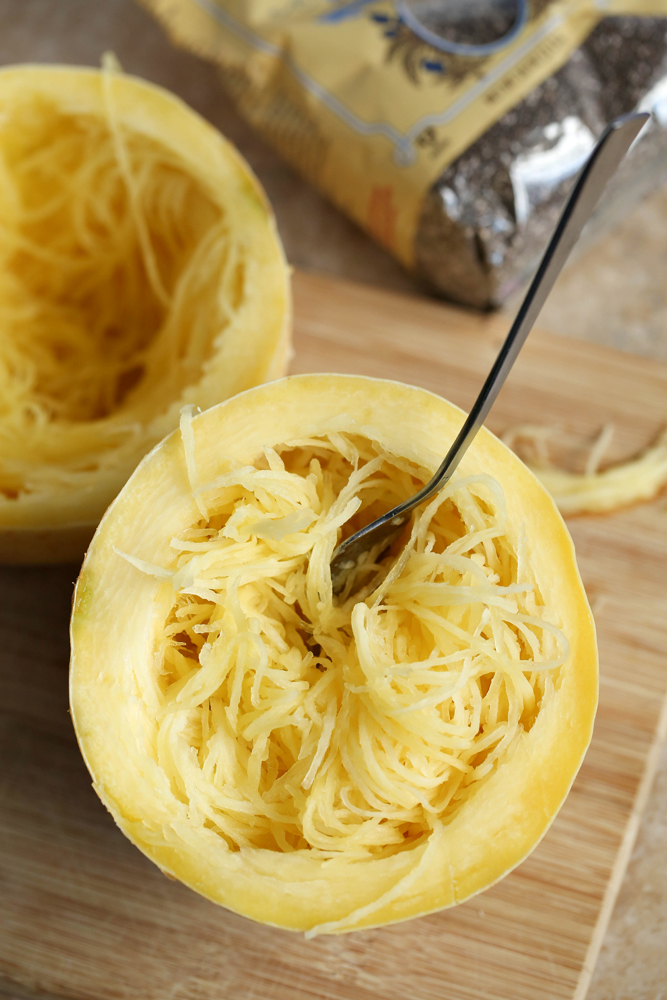 Melt the butter in a pan on medium eat until melted.
Add the onions and garlic and saute until brown.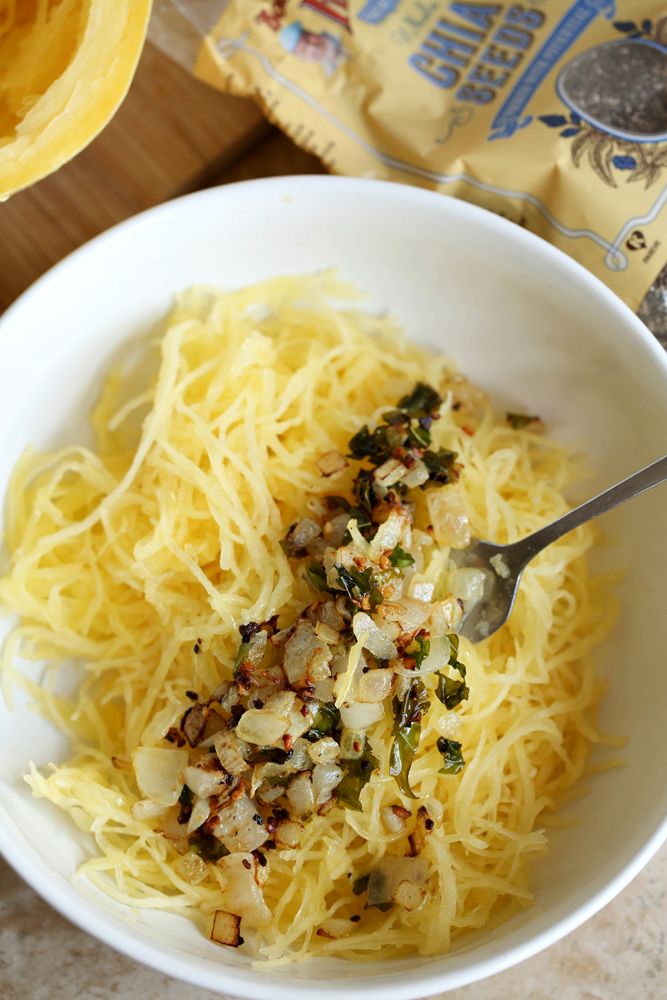 Add the vegetables to the squash along with any of the optional ingredients you prefer.
Add the salt and pepper to taste.
Mix together until blended well.
Serve.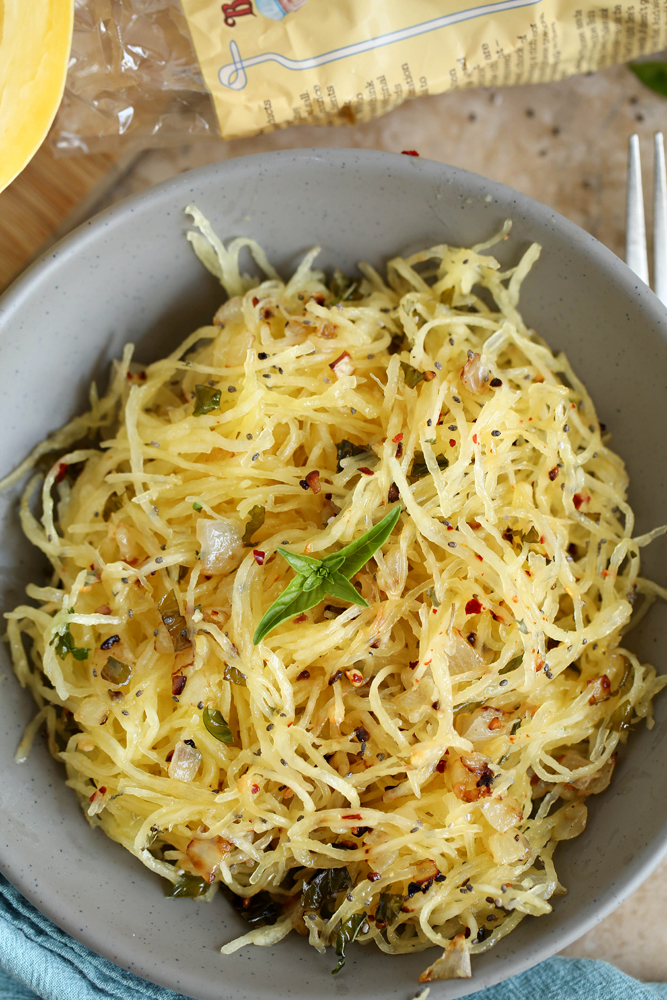 Related Articles: 
Why You Should Add Chia Seeds to Your Diet
Homemade Jackfruit and Chia Seed Jam
Mixed Berry & Chia Seed Yogurt Popsicles
Homemade Chia Seed Carrot Cake