Here is a fast, FUN and Darling craft for children to make for
MOTHER'S DAY!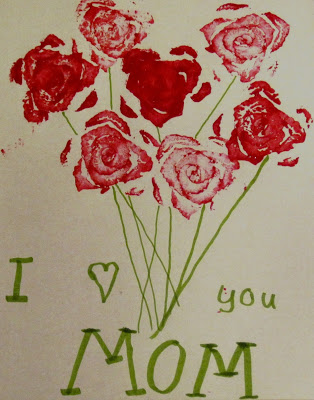 You will need:
 1 bunch of celery
knife
Craft Paint (pick colors for the roses)
Green Marker
Paper towel
Paper
Paint tray or Plate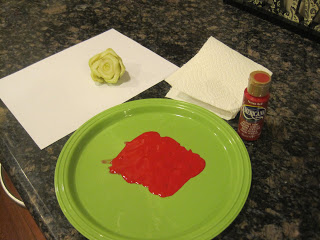 Using a sharp knife, remove the bottom of the celery in a smooth, straight cut.
Spread your paint color(s) on a flat surface.
Have a paper towel nearby for blotting off the excess paint.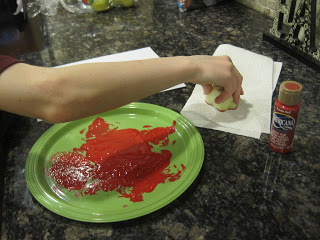 Have your little one hold the celery upside down and dip it in the paint.
Press lightly on the paper towel to gauge the amount of paint you want to use.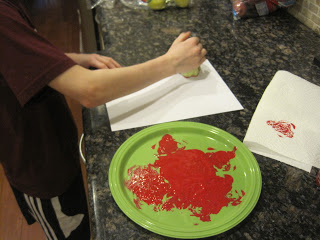 When ready, press the celery on the paper without moving it around
and lift it straight off.
You will have a print that looks like a rose.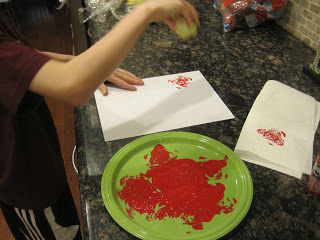 Repeat these steps until you have the top section of the paper filled with roses.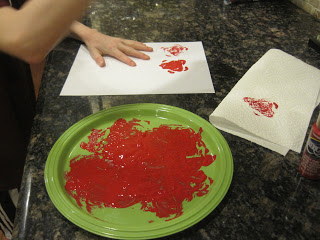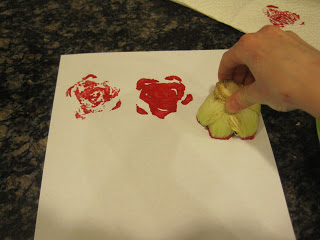 When the paint is dry, have your child use a green marker to
create stems and leaves.
Then write a greeting or note at the bottom,
and you could have your child sign their name.
A beautiful bouquet, thoughtful, handmade, easy peasy
and super cheap!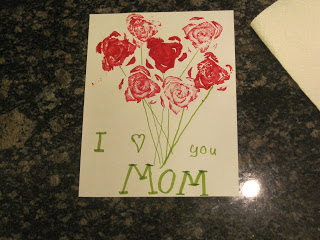 This craft can be used for all occasions!!