*This is a sponsored post brought to you by Rockboard Scooters. All opinions and content belong to jenny at dapperhouse.
It is so much easier to buy gifts for young children than it is for tweens and teens. It is even more difficult to buy for boys than girls. This is a struggle I  have with my 13 year old son who has everything he needs and doesn't have too many wants. He did want a scooter so last Christmas he got one and has put a lot of miles on it. This year he wanted a new scooter, one that was larger and more "grown up" looking and Rockboard Scooters sent him the "coolest scooter ever" to test and try out. He has only had it for a week so far but he rides it every day and loves sharing it with friends because of the innovative design.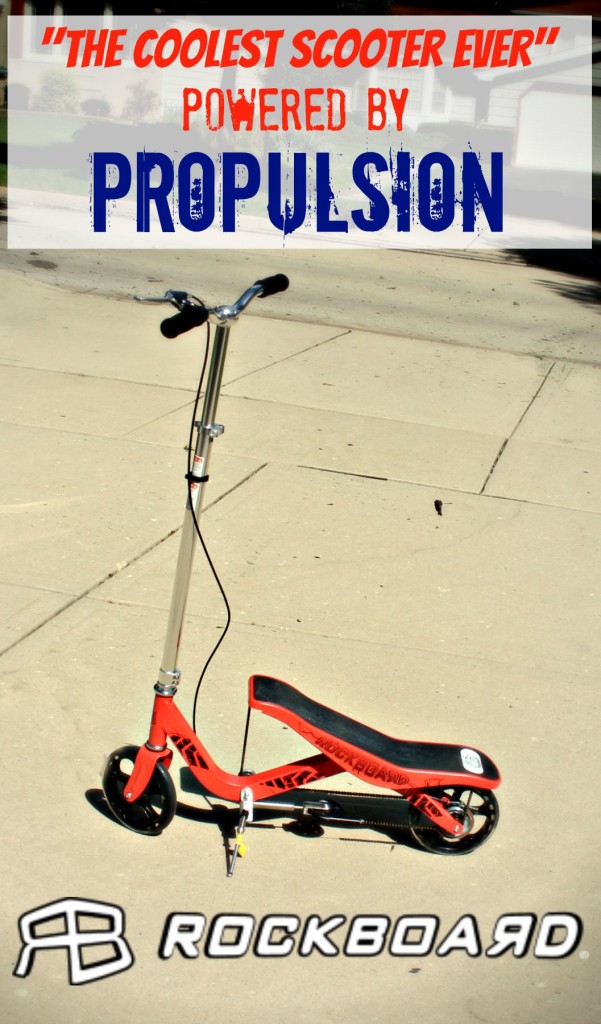 My son likes that this scooter is big and makes a statement. He likes that it is sturdy and runs smoothly. His most favorite feature of all though is that he doesn't have to use just one leg to push himself along anymore! He distributes the weight equally to both legs with Propulsion!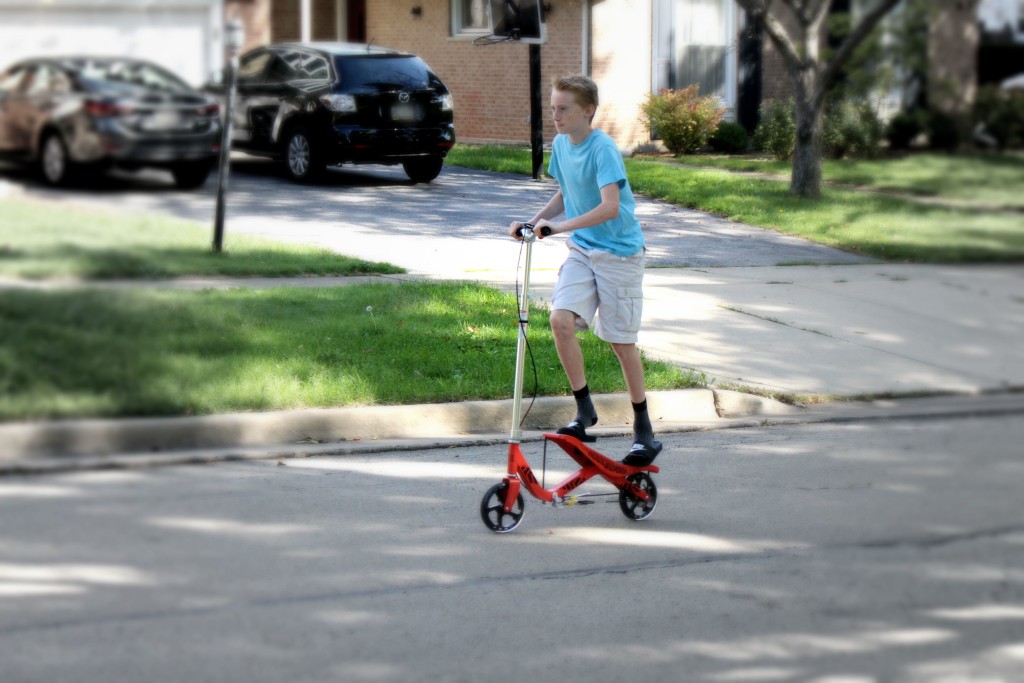 Propulsion is achieved when he rocks the scooter base back and forth.
(Hence the name "Rockboard".)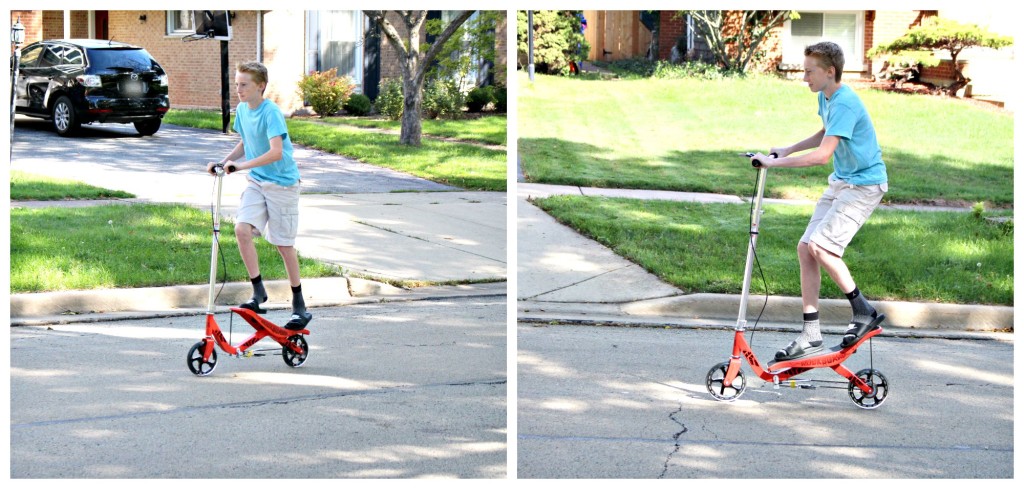 The Rockboard system allows him to not tire as easily or work one leg harder than the other. Propulsion on the Rockboard Scooter also allows him to reach speeds up to 10mph. (So they are kind of powered on pure awesomeness!)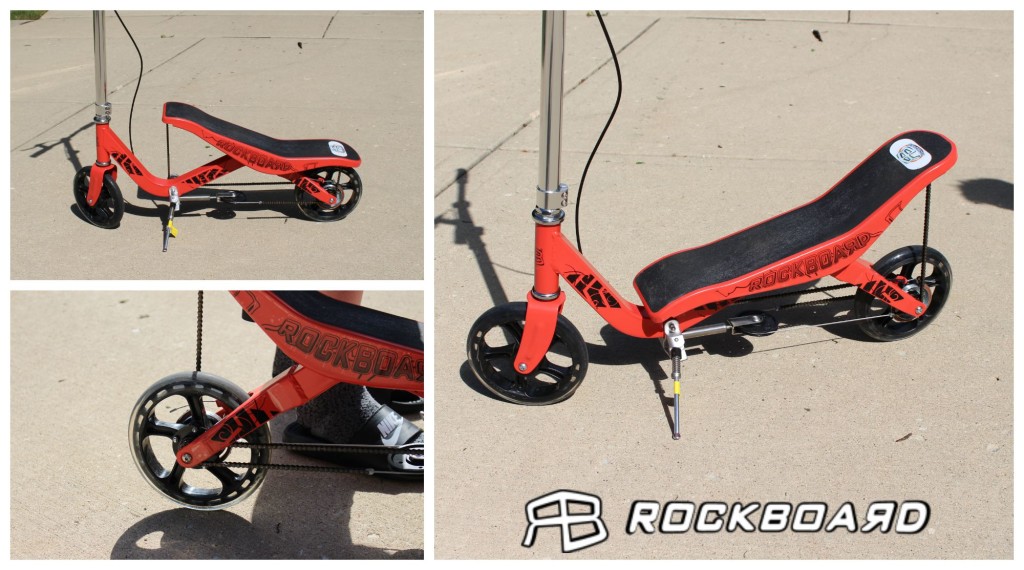 Lucky for his dad and I, the patented Rockboard RBX Scooter is built to handle large teens and adults too so we can join the fun! (Believe me, it is exciting to go so fast on the Rockboard!)
It came already assembled and ready to go once we adjusted the handlebars. It also has a kickstand that works 100% to keep it from sliding to the garage floor or being damaged by dropping it to the ground.
This is an investment worth making for kids who have to get themselves to practices, play dates, school and more. It is also a fun gift to give to someone who loves to be active and be outdoors! It is easy to ride and to take places, like the zoo, where kids might normally get tired walking but can ride the Rockboard instead.
Trust me on this one. . . a Rockbard scooter is an amazing gift for any kid ages 8 and older. You cant go wrong with giving the "coolest scooter ever"!