*This is a sponsored post from the new Shopular App. All opinions are my own. I think you are are going to love it!
I am so excited to tell you about this FREE new app called Shopular! When I downloaded this app to my phone I was thinking ahead to Black Friday, Holiday and Christmas Shopping. So, I wasn't expecting it to find me a 50% OFF sale that very same day, but it did! I'll quickly show you how it works. . .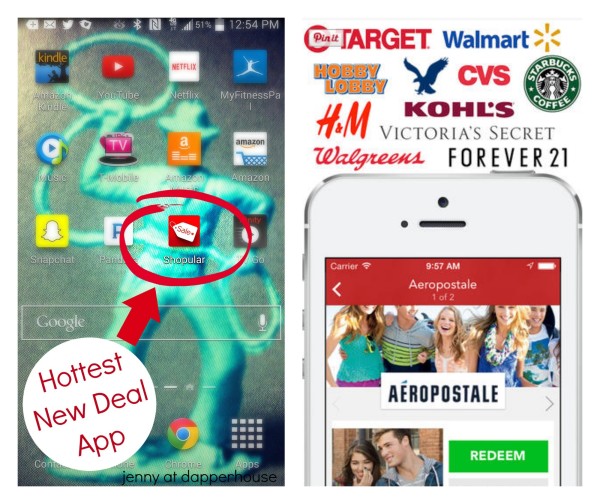 I downloaded the shopular app so that I could get instant updates on the shopping deals in my area. I started to scroll through them and found that Old Navy was having a 50% OFF sale that day. My son loves clothes from Old Navy. I saved the deal to my app and so I ran down to the store to see if it was accurate.  As soon as I pulled up to the front of the store, there was the 50% Off sign right in the front window.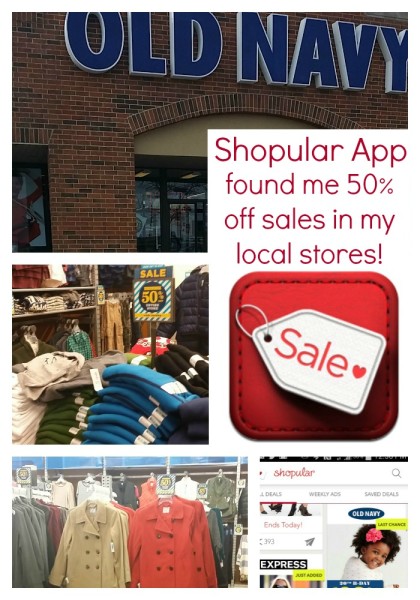 After saving money there, I decided to try Shopular again. I needed Halloween gifts for Trick-or-Treaters and some last minute costume accessories. I typed in Party City since there was one nearby and BOOM! I got two deals within seconds and saved more money.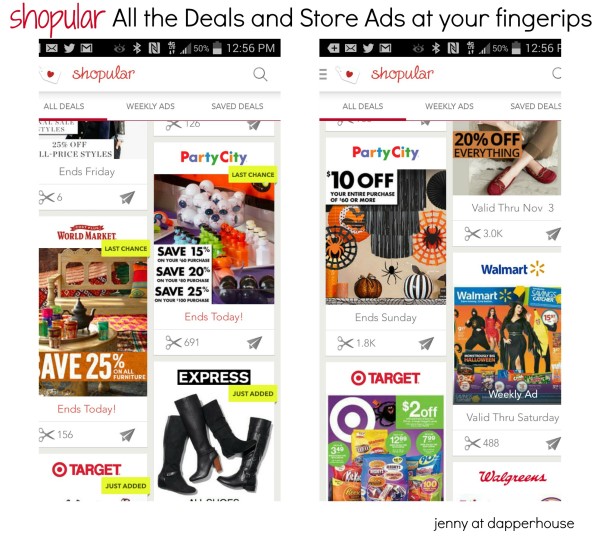 Shopular is Your Personalized Deal Concierge
Shopular is a 100% FREE top rated shopping app and has over 25,000 5-star reviews and used by 4 million shoppers so far. 
Shopular has over 40,000 of the top retail locations in the US in the app like Target, Walmart, Kohl's, Macy's, American Eagle, JCrew, Victoria's Secret, Land's End, Pottery Barn, Party City, Starbucks, H&M, Dollar General, Costco, Hobby Lobby, Micheal's, Walgreens, CVS, Walmart and MORE!
Shopular is customizeable allowing you to select your favorite stores so you never have to be bothered with unwanted deals
Using a safe and secure GPS locoator, Shopular shows you all of the deals for the stores that are near you and that are relevant to you. 
Now that I have been using Shopular app I can't live without it. It is so organized, easy and fast. I can save my coupons and deals right in the app itself! No more missing sales and coupons.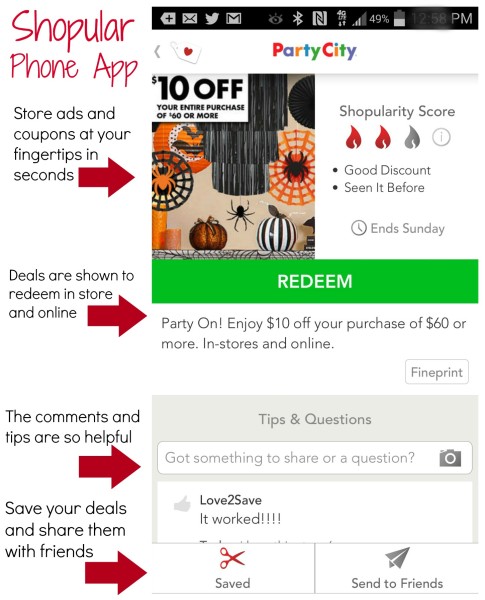 Get Shopular FREE for your phone and start saving!
You can also connect with them on: