I received these two necklaces in order to facilitate a review of the website, products and services offered by oNecklace. All opinions are my own.
I am totally in love with the custom products on this site. Honestly, it was incredibly difficult to choose what I wanted because there are so many gorgeous and fun choices. I don't know what you think when you hear "personalized jewelry" but oNecklace will knock your socks off and make you want to buy everyone you know a special gift! The service is impeccable and it shipped quickly. The quality is very good, nothing cheap about it! I love my necklaces from oNecklace and can't wait to shop them again. (I want the skinny bar bracelet.) They have a "New Arrivals" section with the latest and greatest ideas like real fingerprint jewelry and an entire rose gold collection. Many women get their children's and grandchildren's name on jewelry and there are many gorgeous and unique ways to do that on oNecklace. I already have a necklace and ring representing my children so this time I got two necklaces strictly about myself. It is fun to get compliments when I wear them, but mainly I love when I wear them because they have a special meaning to me!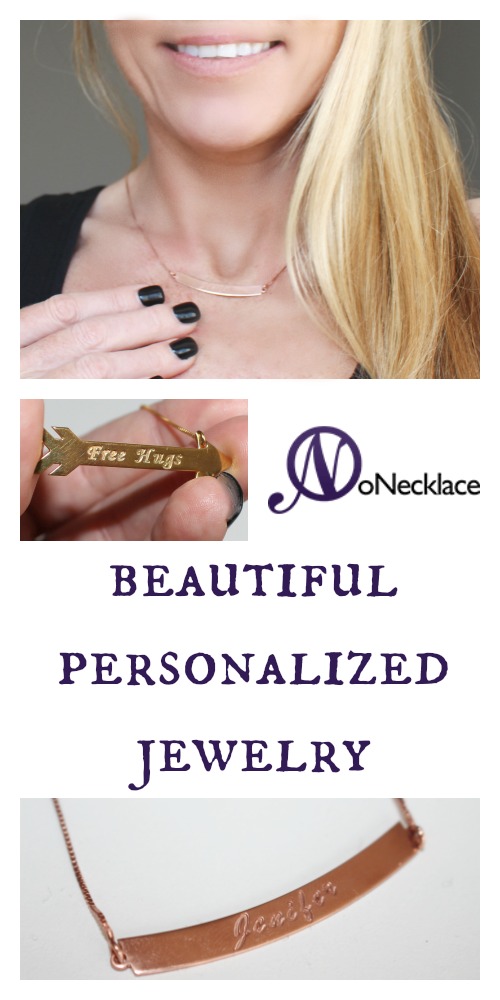 I love rose gold so I got this one with my name on it. When people see my name spelled with one "n" (Jenifer) they often think that is might be incorrect but that is how my parents decided to do it…unique!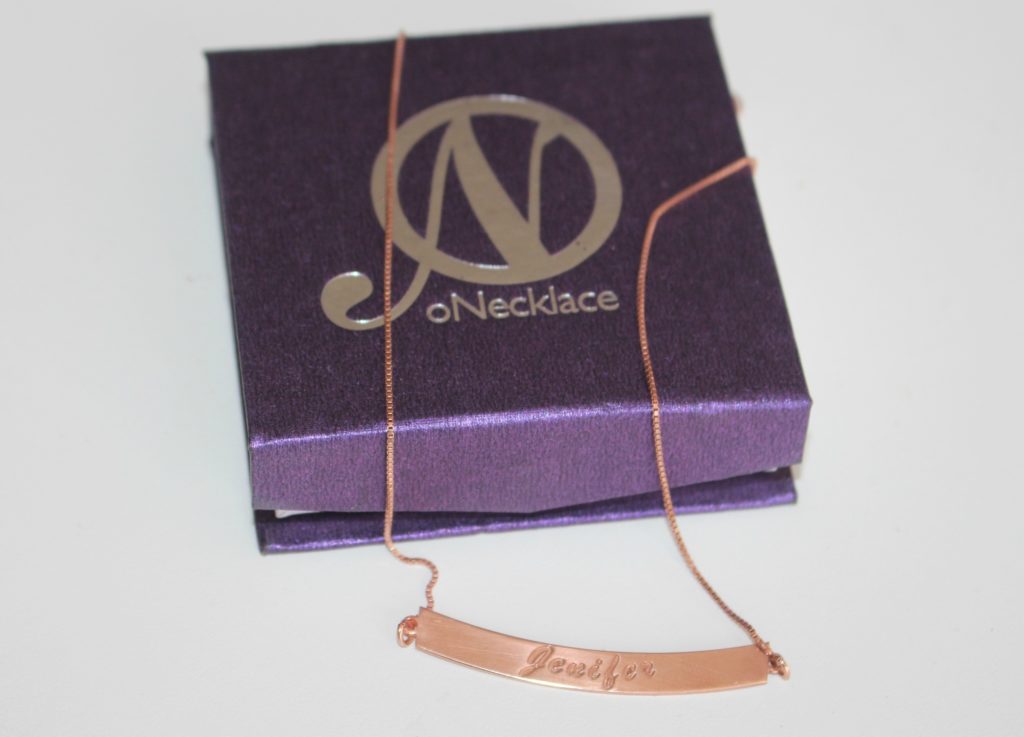 Do you even know why you want to see this Jewelry?  You can pick from a ton of fonts including braille! You won't believe how many shapes, designs and metals they have. There are so many fun choices that there is something for everyone… well lots of beautiful choices for everyone, actually. (Even diamonds and birthstones and a section for children as well.)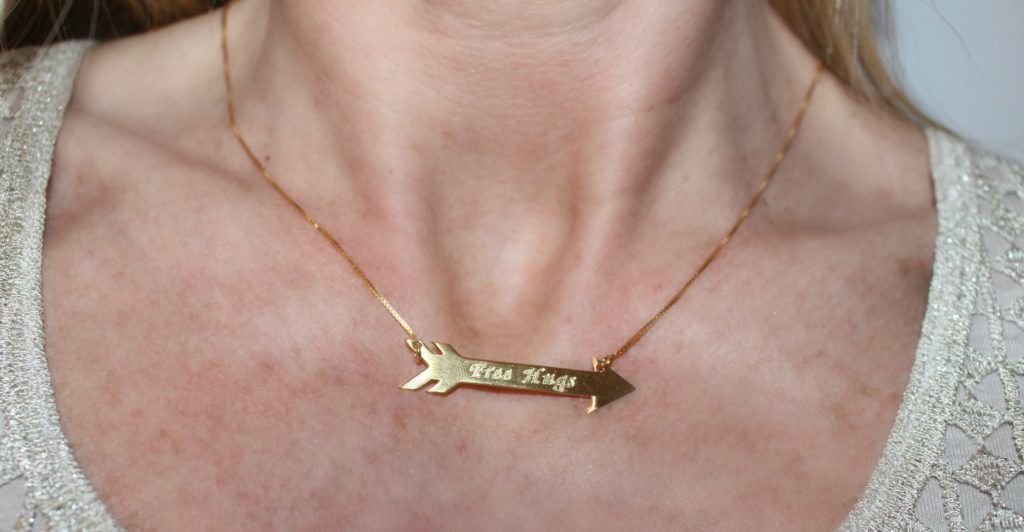 I am a total "hugger" so I customized my trendy arrow with with Free Hugs! I hug everyone unless they are sending off serious "don't touch me" vibes, but even strangers are not excluded when I am feeling happy!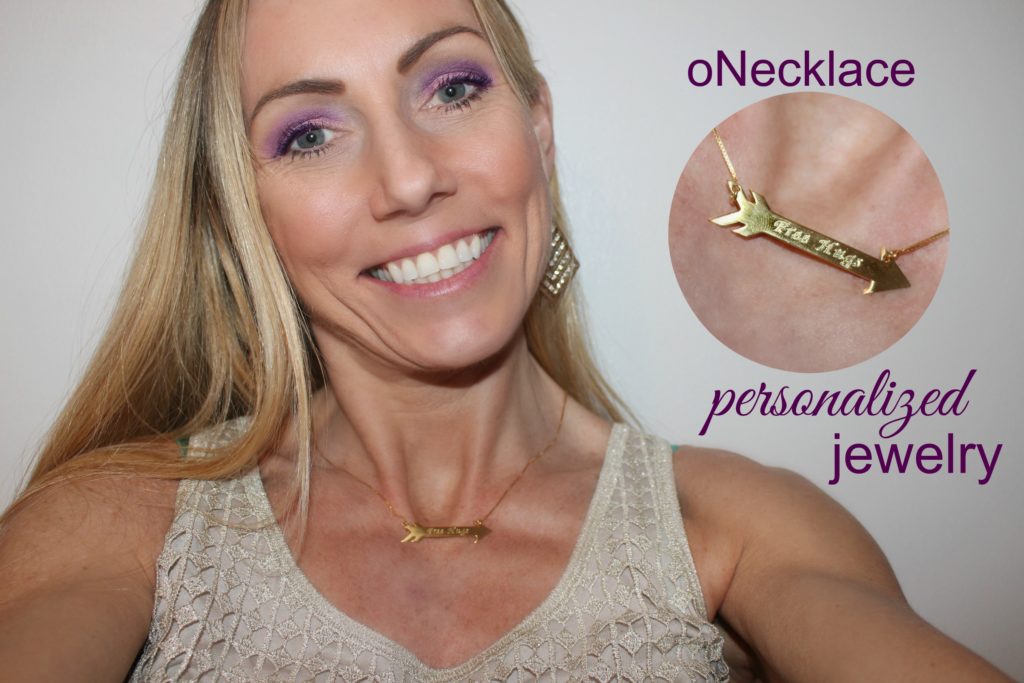 Go to oNecklace and then let me know what you like there! There is more than you could ever imagine.
Follow them on instagram and when you receive your custom jewelry you can tag them when you post!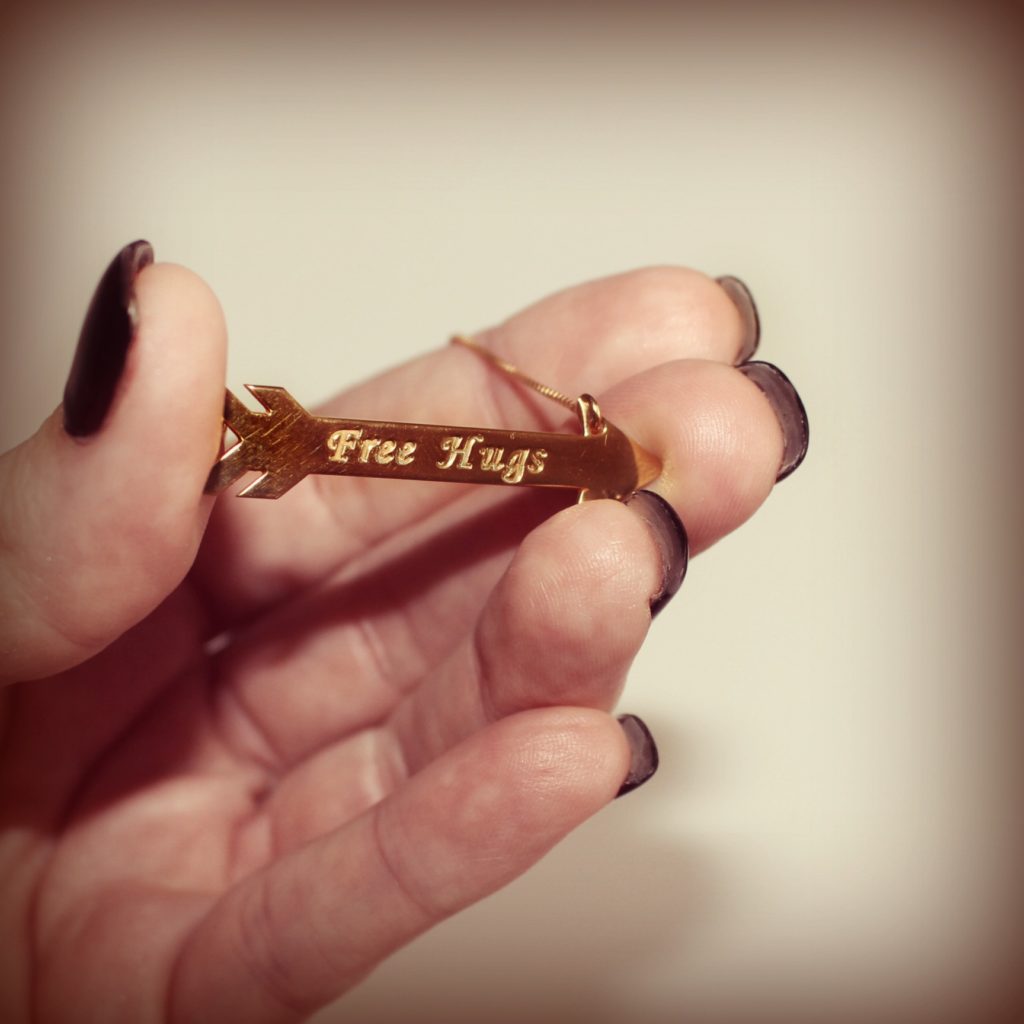 Follow me on instagram on @jennyatdapperhouse