There are a lot of free resources on the web for editing your photos. Each have their own cool features so you should check them out to see which ones you prefer. You do not have to be familiar with photoshop or other programs to easily use these free programs. It is really fun to make your photos into amazing works of digital art or just touch up a few blemishes. You can add filters and text to get the exact look you want and you can even edit your photos for instagram on the computer. Keep in mind that some programs have have paid options so that you can get more bonus features. (I pay for some myself. Once you figure out which programs you like you can try the paid subscriptions if you wish.) I hope you have fun using these free programs.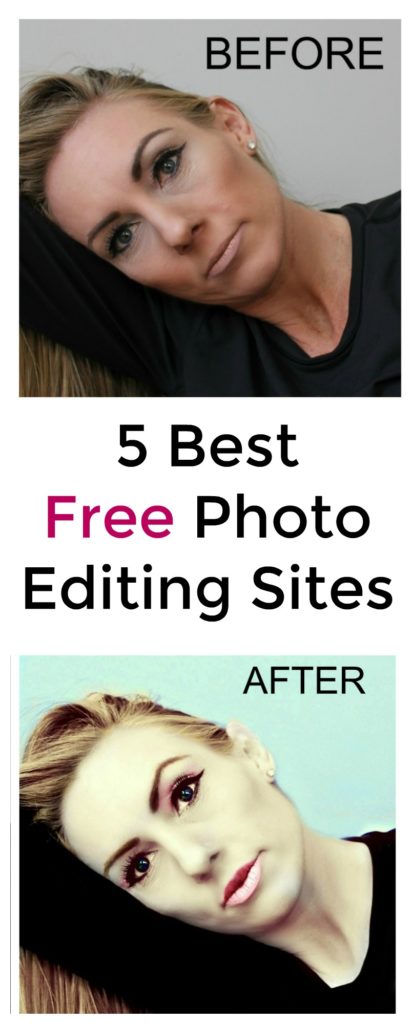 Free Photo Editing Sites You Can Use Right Now

"Gimp is equal to Photoshop in every way except one: the price. Restore, touch up and manipulate photos, create complex animations, or just use Gimpshop as a simple paint program. The only limit is your imagination."

"To put it simply, BeFunky makes photo editing easy. With our world famous photo editor, you can turn photos you like into photos you love!"
This one has a mobile app as well!

This is the editor that I use often and have use the paid subscription. It is similar to the others and they have tutorials to help you learn how to use the features that they offer.

This is a really cool program and if you want to experiment with all kinds of effects. This one even has moving effects! There are many options for editing and you can share your masterpieces right to social media!

This one is a little more simple but really fun and this one has an app for your phone as well. "From snap to share, Photocat is an all-in-one app for
editing, collage making and everything else needed to
make your photos more stunning."

Get their tutorials, promotions, newsletter and instant access to their editing tool with a free membership or choose more options for various fees. 
Here is another article that you may like:
How to Use make Up and Editing to Get Magazine Style Photos