You know I love deals and I know that you love deals too! So, I want to let you in on one of the greatest deals around right now. I love using the Rewards Program and Dominick's because I get great deals on the things I buy at the store and then I get help from them to lower the crazy high gas prices with discounts on gasoline at Mobile Stations. I love this program because I save money twice! It is uncomplicated and free so you should take advantage while you can! Here is a tutorial start to finish on how to get free gas at Mobil Stations by using your Fresh Value Rewards Card.
Here is How the breakdown for Earning Points Works. . .
Every $1 Spent on Grocery Shopping
= 1Point in REWARDS
Every $1 Spent in Pharmacy Items
= 1 Point in REWARDS
Every $1 Spent on Purchasing Gift Cards
= 2 Points in REWARDS
1.) Go online and Find the Store and Gas Station nearest you
by entering your zip code and choosing from the list and map.
2.) Get your shopping list ready and head over to your local Dominick's.
3.) Sign Up for you Fresh Values Reward Card (Free and takes 3 minutes)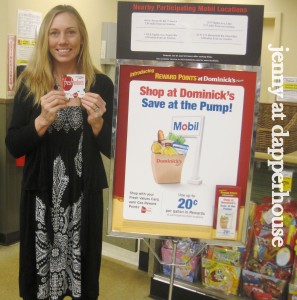 Here is an easy break down of how much you can earn.
My Advice: You can keep shopping to reach the amount you want to earn. Be aware that you get ONE time to fill up and you get to use up to 25 gallons, This means that you should save up to the highest discount amount that you want to receive AND that you should fill your car/truck/boat/motorcycle when you are as close to empty as possible to get the benefits!
4.) After shopping, look on your receipt to keep track of your REWARD POINTS!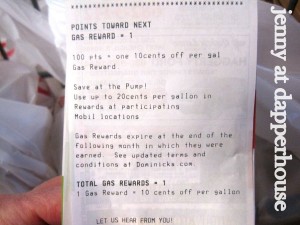 5.) When you are ready, head over to the approved/participating Mobil gas station and "fill 'er up" with big savings compliments of Dominick's!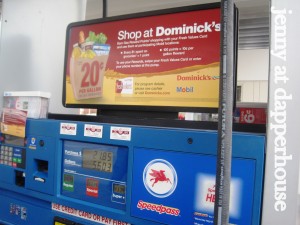 This is why I LOVE shopping at Dominick's. . .
large, wide isles so that you are not crowded while shopping and lots of room for their vast selection of products throughout the store.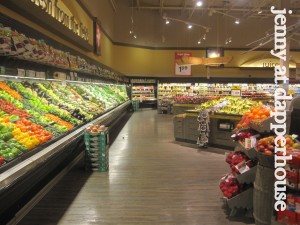 The stores have entire sections dedicated to specialties such as
floral, alcohol, kitchen/cooking, seasonal and more.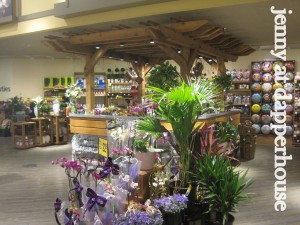 Dominick's has gourmet foods in store such as fresh soups. . .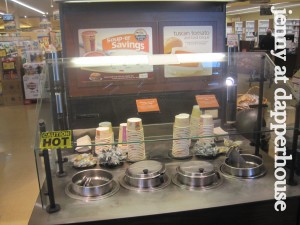 gelato, pre-made salads, main dishes and desserts. . . (AND GELATO!!)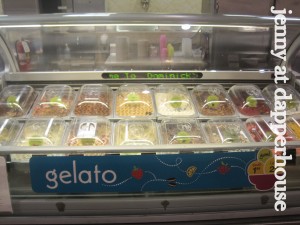 and Sushi which is my son's favorite to take in his lunch for school!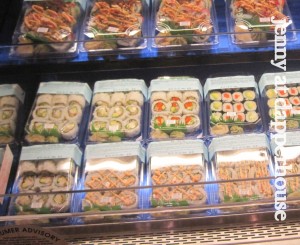 They have a very well trusted and great tasting Organic Store Brand. . .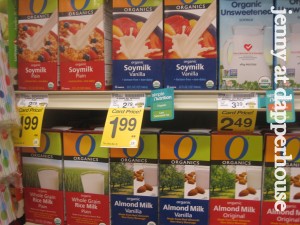 And really fun and clever store brand frozen foods for snacking . . .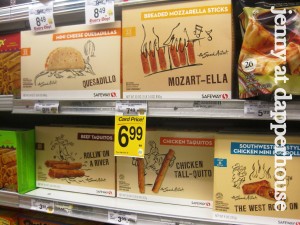 Pretty much everything in the store is always on sale every week so I always get great savings, like buy one get one Kraft Cheese for sandwiches . . .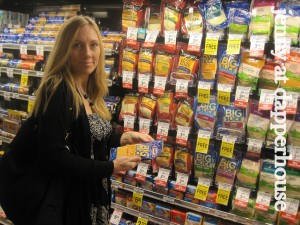 and Fage Greek yogurt 10 for $10 . . . (look at all those sale tags!!)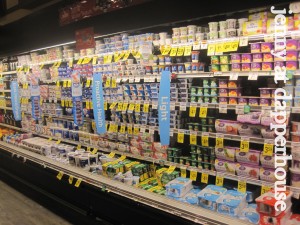 Even my frozen vegetarian foods to make on the run are all an sale . . .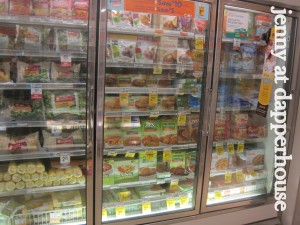 I LOVE the giant isles packed with every brand and type of foods I want.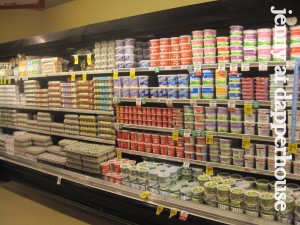 And more deals on the fresh and healthy choices I want for me and my family.
The produce at Dominick's is incomparable for freshness and quality.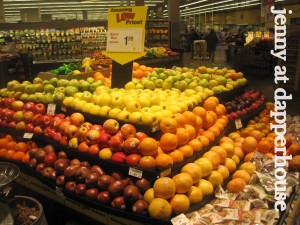 Many of the stores have a full sized STARBUCKS store inside as well!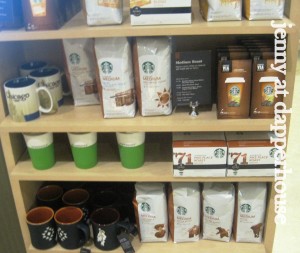 Look at all the groceries I got today for $120. An Outstanding Value!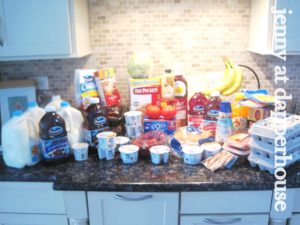 *Once you shop at Dominick's for your rewards you have to wait about 24 hours for the rewards to show up on your card. At the pump you can slide your card or enter your phone number to receive your credit. The manager at the Mobil gas station said that it is better to enter your phone number to avoid losing the transaction and the points so I will try that when I go to fill up my car. I spent $120 today so I am going to wait until I spend $80 more and get my 20 Cents OFF per Gallon!! YAY! Thanks Dominick's and Mobile!
YOU CAN WIN A $50 Gift Card to Dominick's
*I received a gift card for groceries to promote the Dominick's and Mobil Rewards Program. My opinions are my own. I am not under obligation to give a positive review. My opinions are honest and may differ from yours. I recommend and shop Dominick's and use this rewards program for gasoline.