Back – to – school for the kids means saying "sayonara" to the summer time. It also means refreshing your hair! Your hair may be stressed from swimming or dry from the heat. Your color may have changed too from the sun and chlorine. You can easily get back to a beautiful, natural color that is just right for you with Madison Reed . From the products to the process Madison Reed has revolutionized the at-home hair color experience. They put all the best stuff in while It taking the fear and danger out. I have used Madison Reed. I loved it and that is why I prefer to recommend it. 
Madison Reed starts uses ammonia- and resorcinol-free professional grade products.
They deliver your home color system right to your door according to the time that you set.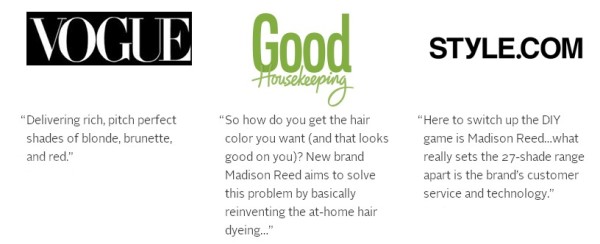 They've developed entirely new ways of finding your perfect permanent hair color – choose from an online color advisor, mobile app, live web chat, digital photo consultation or speak to a trained colorist on the phone.
All of this is what makes the Madison Reed "in-home" coloring experience superior to the traditional way of coloring your hair at home.
Madison Reed is turning quite a few heads in the beauty world, too – take a look at what Vogue.com had to say about them.
Are you worried about coloring your hair at home?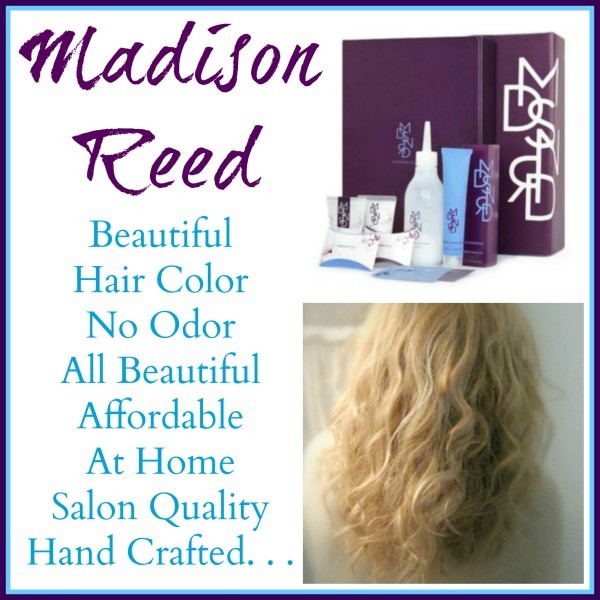 The Madison Reed experience includes:
Expert Advice: Get free professional consultations from the experts on our Color Crew.
Salon-Quality Results: Our multi-tone formula is ammonia-free and creates dynamic, natural shades for sophisticated color at home.
Shine On: This is where your summer hair can get Rejuvenated with gluten free, paraben free and sulfate free, nourishing shampoo and conditioner. It smells amazing and makes your hair feel new again. 
Convenient Delivery: Madison Reed's hair color is delivered to your doorstep on your schedule. Set up auto-delivery and always have a kit ready when you need it. Want to color every 4 weeks? Every 6? It is all up to you and ready to go when you find the free time for you! 
A Gift with Every Purchase: Yes, that's right. There is a QR code you can scan for a free gift inside every box. FUN!
What are you waiting for? Now is the perfect time to try Madison Reed's amazing hair color! Save 50% off your first order at Madison Reed – just use the offer code LAZYDAYS at checkout.