This is a post for Exuviance. #gotitfree Opinions are my own. 

Exuviance HA100 Micro-Filler is innovative in anti-aging skin care. It is not on the market yet but I am excited that I get to bring you a sneak peek of this incredible product. It will be available to the public for the first time on HSN.com March 20th. Watch it LIVE on air between 7 – 8 pm and get yours!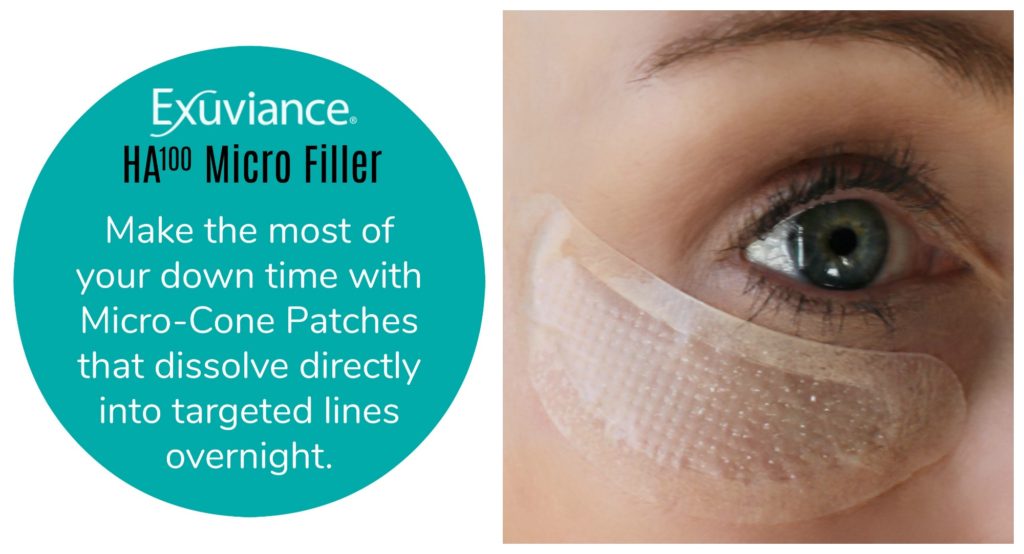 I am excited about Exuviance HA100 Micro-Filler because it works while you sleep. I simply apply the patches to wherever I want to fill in the wrinkles and lines on my face and the 100% Pure Hyaluronic Acid dissolves directly into the targeted areas during my down time.
Use with AGE REVERSE Total Correct + Sculpt Serum formulated with Aminofil® as part of this 2-step intensive antiaging treatment. Exuviance Age Reverse Total Correct + Sculpt Serum helps transform skin, addressing the look of signs of aging including dark spots, sagging skin and uneven texture. The patches have micro cones that distribute the sculpt serum into visible lines like crows feet, forehead creases and  smile lines for skin correction.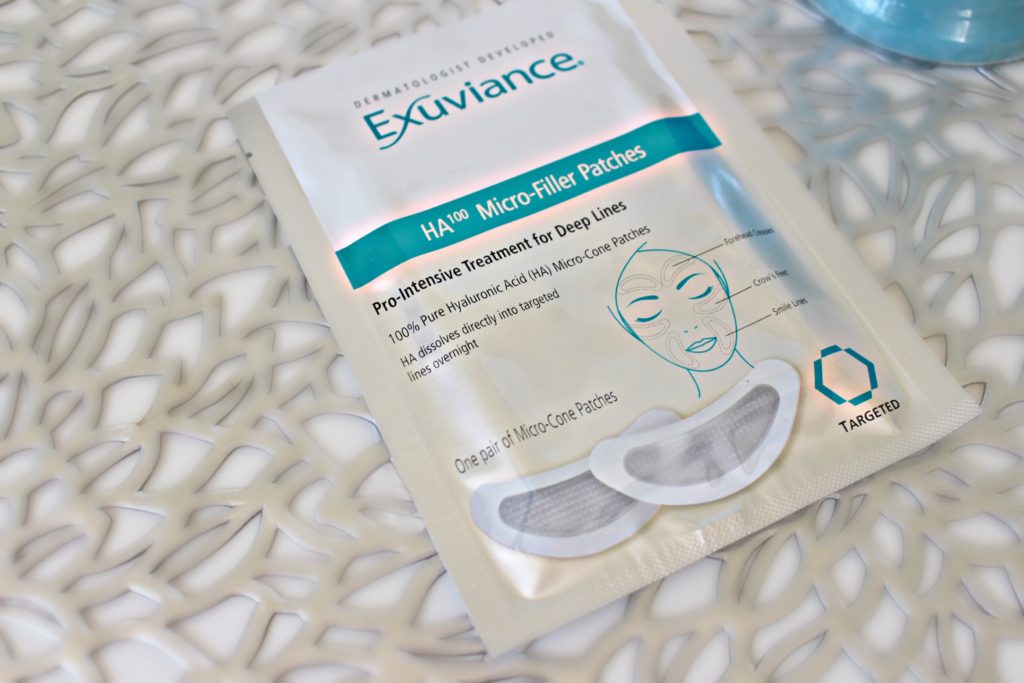 An amazing 73% said their fine lines/wrinkles were less noticeable after 4 weeks of using HA100 Micro-Filler (Serum daily, Patches once a week) .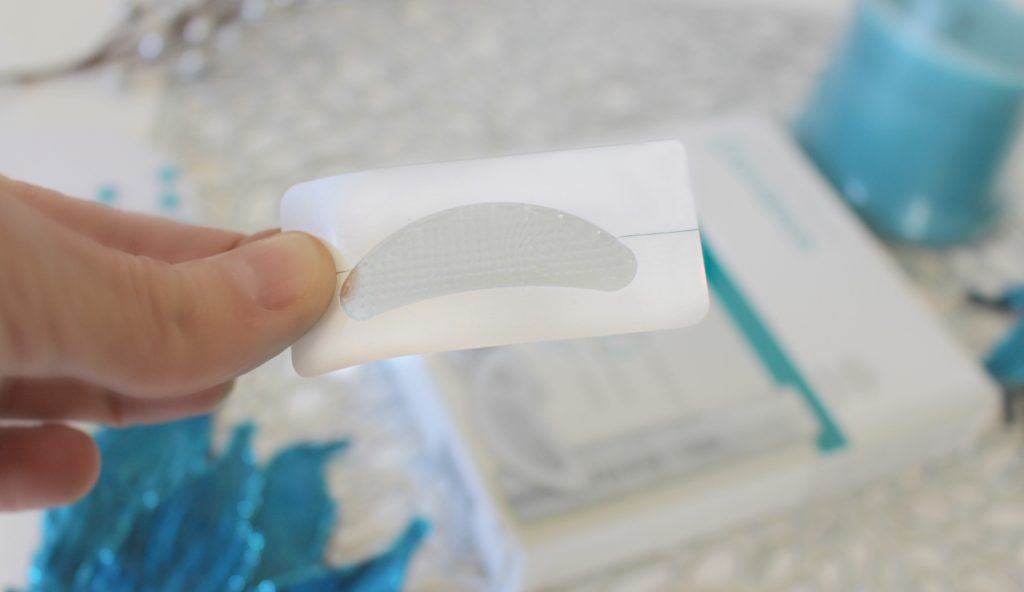 The results are in and they are so noticeable, you will love your new look!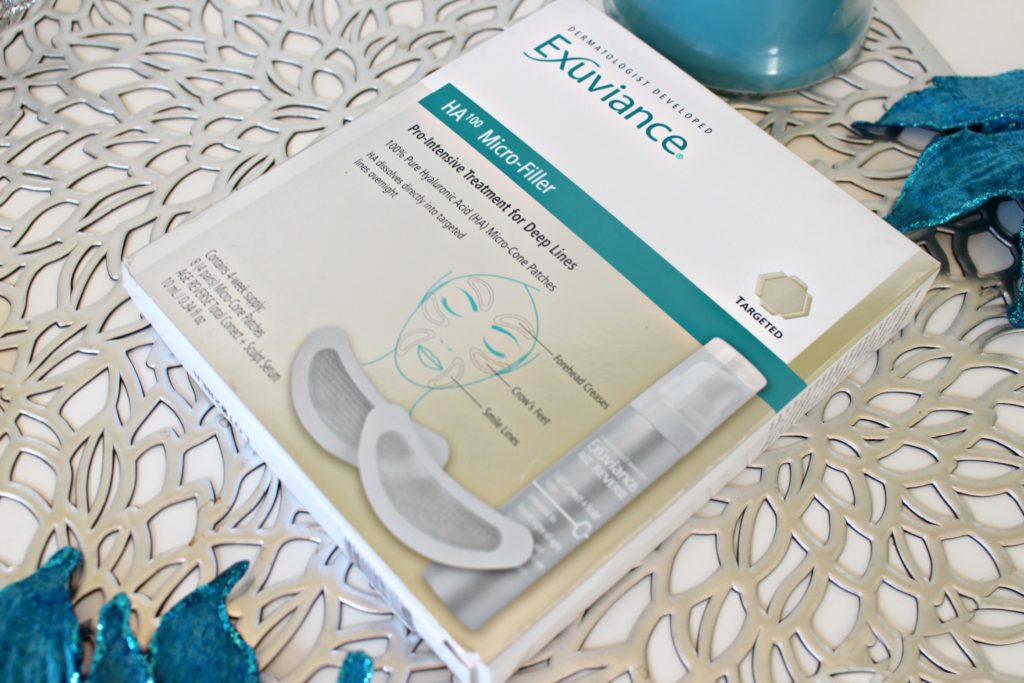 PIN THIS FOR LATER. . .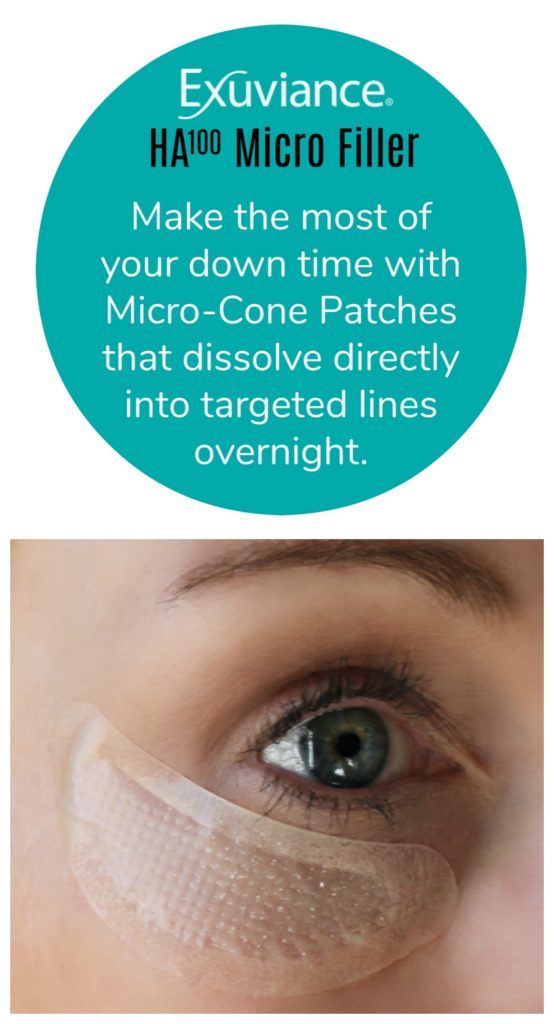 Lets be friends on Instagram. . .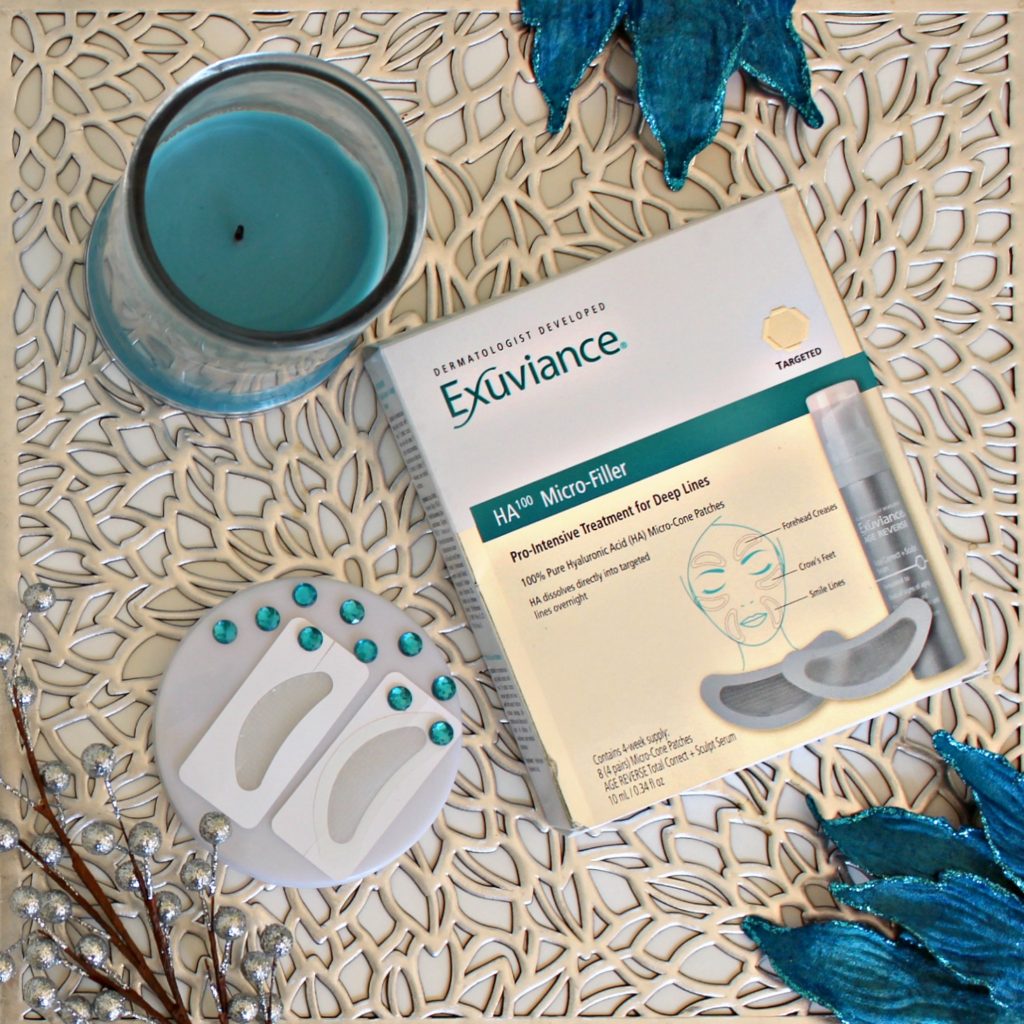 You can follow @exuviance on instagram.