*This is a sponsored guest post from Tesco Wine by the Case.
Summer is the time for wine enthusiasts to try out the grand selection of white wines that are out there. You can find everything from light and tart to deep and buttery. Mix seasonal fruit into wines for Sangria at parties on your patio and sip a chilled glass over dinner with a friend. Summer is the season for whites! I have my favorites for sure, but I still have a lot to learn (which luckily means a lot more to try) so I thought that this article would be great to teach us all about Port Whites. I learned that it is the perfect pairing for an afternoon of appetizers with friends and compliments healthy snacks and spicy foods that I love to eat! Read on. . .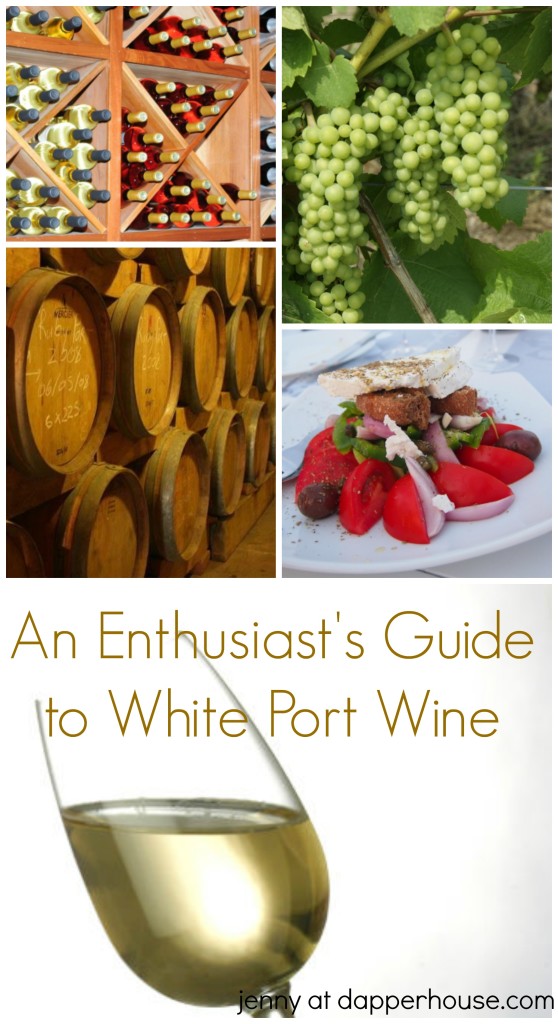 White Port is made with white grapes from the Douro Valley in the region of Porto, Portugal. It is produced in two styles—dry and sweet—though even the driest of white Ports tend to fall towards a more medium level when compared with others. Most often the younger versions are used as the base for a cocktail—sweet white Port and tonic being the most consumed drink in the Porto region—while those more aged are best served chilled and on their own. For a better understanding of how to choose your white ports and what you can pair them with, here are a few tips and suggestions.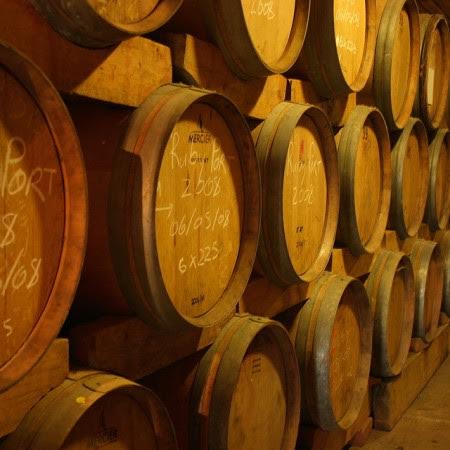 "Image by Kyknoord used under the Creative Commons license."
White Port and Food
White Port is most generally thought of as a dessert style wine, but its sophisticated taste actually makes it a much more diverse beverage. Dry white Ports can be served with anything from salty almonds and chips to a terrine or paté, as its sweeter notes and acidity balance well against the deeper and richer tastes.
Sweeter versions, however, are a great option to accompany desserts, or can be drizzled on sorbets or gelatos. And, just as you might pair a white wine with a variety of spicy foods, white ports go well alongside anything peppery or slightly spiced in flavour.
White Port in Cocktails
While port may have a common tendency to be labeled as a heavy and rich drink, meant only to be consumed in the smallest amounts, white Port is crisp and refreshing, and can make a great base mixed drinks.
As mentioned earlier, a classic and easy to make cocktail is the white Port and tonic, which you can also top-off with a quarter ounce of good, aged rum. It's made with less booze than the traditional vodka or gin and tonic, so is a great afternoon beverage.
If you prefer something with a little more kick than try substituting the sweet and dry vermouth in a Manhattan with white Port. The result is a lighter than standard Manhattan, which is sweetened just enough by the Port to make it easily drinkable.
For those who fancy themselves more of a mixologist, try building your own white Port cooler using a variety of berries or fruit extracts (lemonade is highly recommended). Don't forget to top off your creation with some mint garnish for extra flavoring.
Other Types of Port
There is a large variety of other styles of Port, each of which bring with them their own tasty opportunities for food pairings and drink mixes, and are bottled and aged in their own individual processes. Some of the better-known types include:
Select vintage Port, which accounts for only about 1% of all Ports made and is aged in a bottle for a minimum of a decade to build its complex and fruity taste.
Tawny Port, which is made from red grapes and aged in wooden barrels to create a medium-dry dessert wine with golden-brown color and nutty flavors.

Ruby Port, which is the most commonly produced Port and is fined and cold filtered to prevent its flavors from altering with age.
So next time you're walking the aisles of the wine store, be sure to keep an eye out for the Port section, as it has got whole lot more to offer than you might previously have been aware of.
Have you tasted port wine?