Today is Something on a Stick Day! This means lots of fun for little ones. All you need is an inexpensive bag of Bamboo Skewers (found at most any food store) and you can kabob (almost) everything you eat today! Kids LOVE this playing with food fun. You know that I think that kids should not have sugary treats every day, but if you want to make a sweet treat to Celebrate today, this is a fun foodtivity that most ages can manage with minimal help!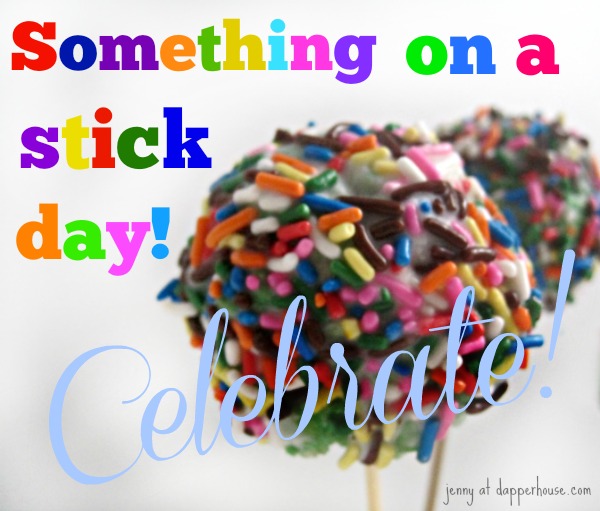 First you make the rice krispy treats using the hot stove. Add any color.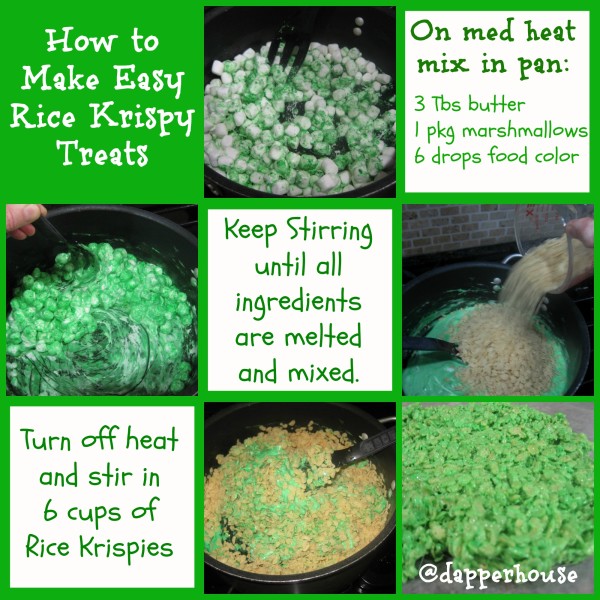 Once the treats are cool enough to handle, let your child roll them into bite sized balls. TIP: the smaller the better so that they are not too heavy to stay on the sticks. While the kids are doing this you can melt the chocolate or candy coating.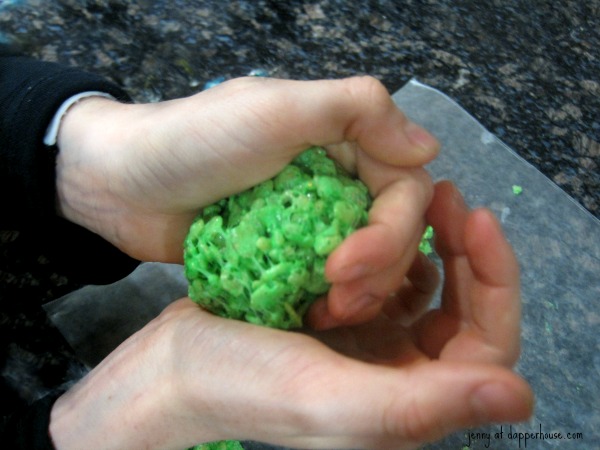 Have your child push the skewer carefully into the rice ball and return to the wax paper.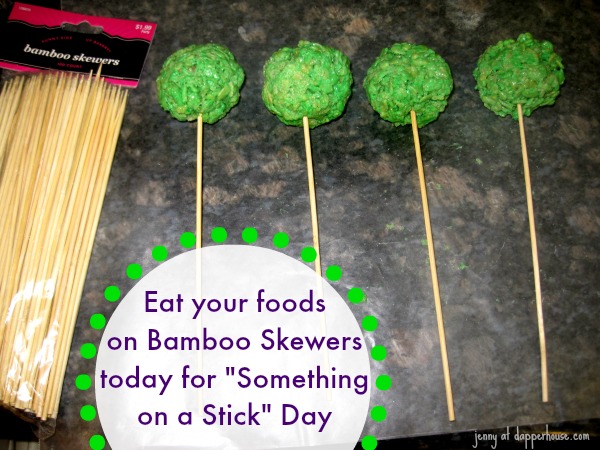 Help children dip the rice balls in the chocolate or candy so they are not near the heat and at risk for burns.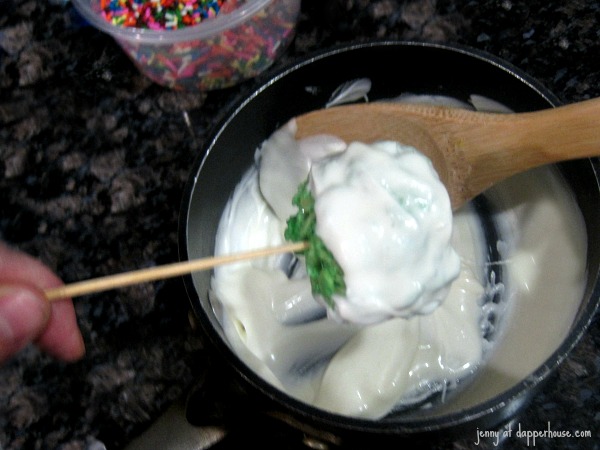 Let your child roll their ball in sprinkles!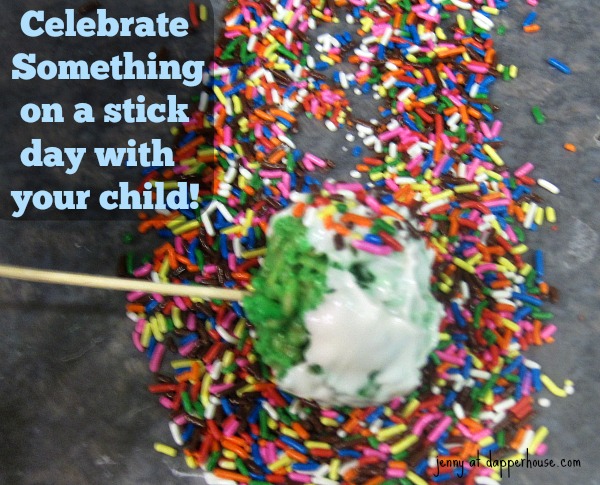 Put them back on the wax paper to harden. Then ENJOY! We put some floral foam in a little flower pot to display the ones we didn't eat. You can also store them in a ziplock bag or tupperware.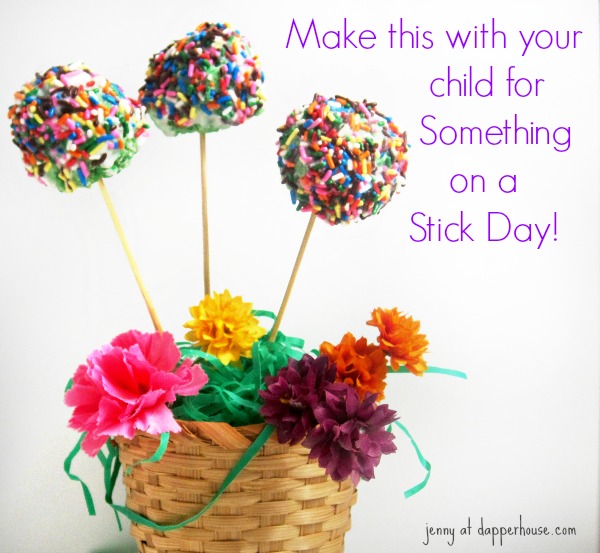 What are you and your child going to try and eat on a stick today for dinner?