This is not a sponsored post but does contain affiliate links.
By: Paul Temcio
Do you call him bigfoot or sasquatch? Or as the Trailer Park Boys call it "Samquamsch". I will call him bigfoot for now. I readily admit that I have a deep curiosity about bigfoot. I wouldn't call it an obsession and I am not going to go to great lengths to argue his obvious existence, but I do like the idea of bigfoot being out there. It is hard to find gifts for guys I admit unless you have a couple hundred dollars or more to spend because we like really cool, expensive stuff. But, I have been given some pretty good bigfoot gifts in the past. My wife even surprised me at the restaurant with an 8 inch tall bigfoot action figure on top of my birthday cake, which was pretty cool. So if you have a bigfoot aficionado or even just a bigfoot fan to buy a gift for, here are my top picks for cool bigfoot stuff.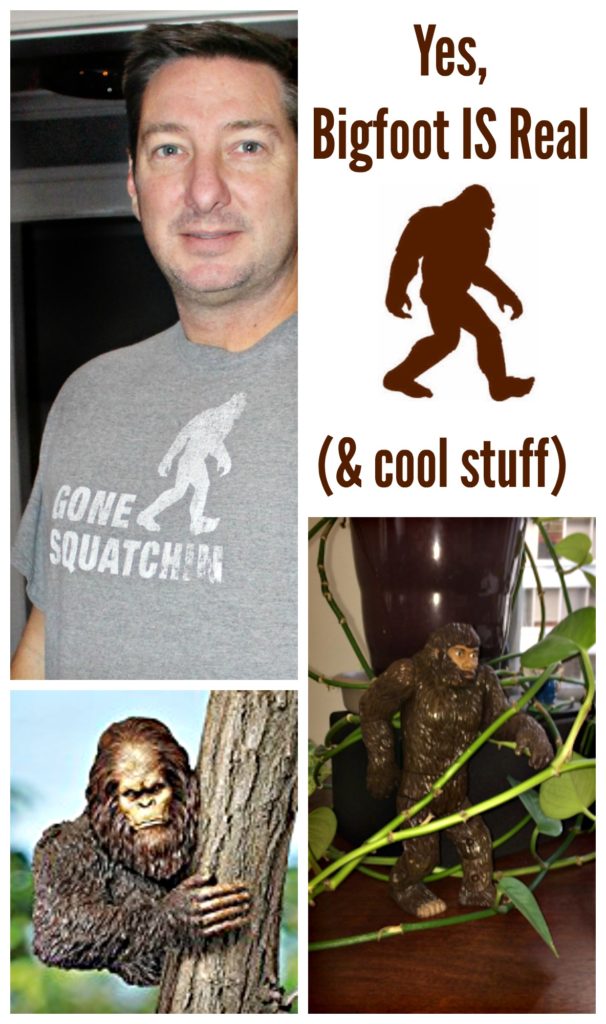 If you want to see more info on any of these, click the pictures.
This is the bigfoot action figure that was on my cake. Now it is in my office plant incognito among the leaves and branches where he should be.

I'm not suggesting that a grown man take his lunch to work in this (unless you are very cool, probably have a beard and are under 30) but I will say that it is fun to keep stuff in like receipts, miscellaneous hardware or whatever random things need a case.

This is fun for anyone! It is cool to pass time while on calls in the office because it comes with 28 accessories to dress him up. Fun for clients while they are in the waiting room as well.


I am a big fan of crazy socks and personally own a drawer full of crazy designed socks. It does make a suit and tie less boring every day! These bigfoot socks are in my presonal collection and are a must have in my book.


The "gone squatchin'" tees come in a variety. I have one that I wear to work out that looks similar to the one below. I also the cool one of bigfoot wearing a sweatband and skateboarding. (You should just get both.)


Bigfoot beer glasses…they need no words other then one…essential.


If you really want to go all out I suggest the bigfoot hiding in the trees statue. It is an awesome gift and will certainly be the talk of the neighborhood.


And last but definitely not least, is the bigfoot wrapping paper to tie it all together!