*This is a sponsored post for Cameron's coffee and Linqia. I received a product for review.  All opinions belong to Jenny at dapperhouse.


This time of year is all about warm and cozy! Coffee is what I look forward to because it is the ultimate comfort food. I pop a single serve pod in the machine and a minute later I have a flavorful and aromatic cup of comfort and warmth! Add a bit of sweet cream and it is an indulgence that makes me feel complete. I also support Cameron's coffee because they are so much better for the environment. I always try to make a positive impact in the choices I make and this decision is easily done. See below for participation in the #crushthecups campaign to win FREE coffee shipped to your door!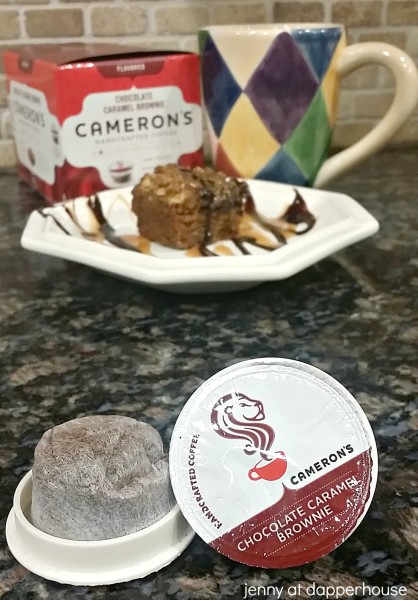 How to Enter to WIN:
The Crush the Cups promotion is live from December 9th, 2014 to December 22nd, 2014.  Create and upload your own Crush the Cups video with the hashtag #Crushthecups to receive a FREE box of Cameron's shipped to your home, through December 22nd!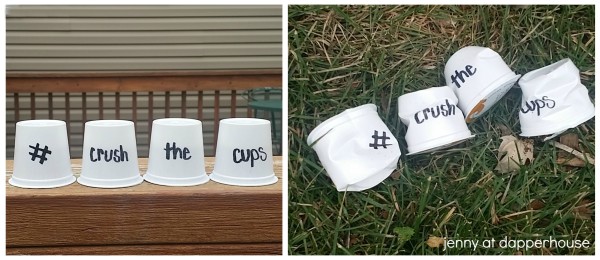 My son liked to help Crush the Cups and he likes that our family and Cameron's Coffee are doing their part to make a better world for him to grow up in. He also likes a cup of decaf now and then.
Cameron's coffee
has the most incredible flavors of coffee like:
Creme Brulee Latte
Peppermint Mocha
Wild Mountain Blueberry
Maple Walnut
Coconut Creme
White Chocolate Obsession
Chocolate Covered Cherry
Toasted Southern Pecan
Chocolate Caramel Brownie.
Cameron's coffee is so good for the environment that I asked to be a part of their #crushthecups campaign! Cameron's coffee completely does away with the outside plastic packaging to provide less waste! They are green in other ways as well. . .
Cameron's Coffee
meets strict environmental standards
are grown organically and processed without use of pesticides, herbicide or chemicals.
has earned the rainforest alliance seal that ensures that goods and services were produced in compliance with strict guidelines protecting the environment, wildlife, workers and local communities.
has over 20 varieties and flavors of tea!
 Features a soft-bottom filter instead of a plastic cup
 BPA free and polystyrene free
 Less plastic waste
 No plastic taste
 A single serve that uses a coffee filter instead of a plastic cup
Here is a delicious comfort food recipe for the holidays or any occasion that I came up with as a perfect pairing for one of my favorite flavors of Cameron's Coffee. . .Chocolate Caramel Brownie.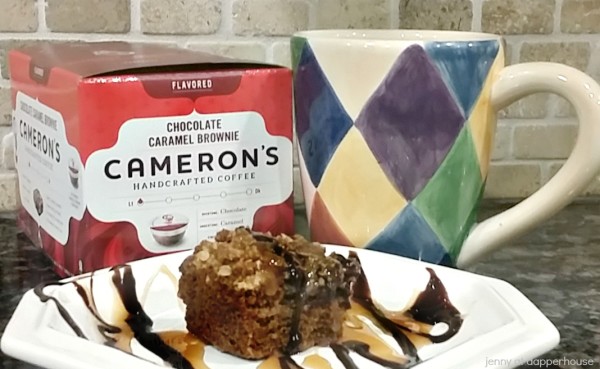 Ingredients for Blonde Chocolate Caramel Brownies:
2 cups all purpose flour
3/4 tsp baking powder
1/4 tsp baking soda
3/4 tsp salt
2/3 cup melted butter
1 3/4 cups brown sugar
1/4 cup molasses
2 eggs
2 tbs. vanilla extract
Preheat oven to 350.
Grease a small baking pan or cake pan.
Combine dry ingredients in a mixing bowl.
Combine wet ingredients in a small mixing bowl.
Slowly add the liquid ingredients to the dry ingredients until mixed.
Pour into baking pan and prepare the Topping.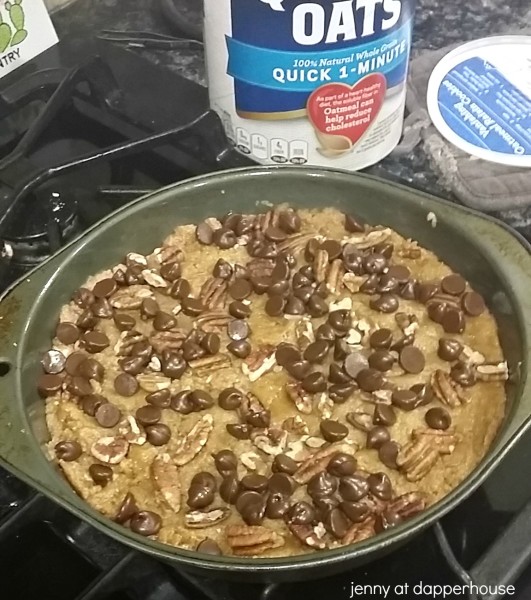 Ingredients for Topping:
1/2 cup flour
1/2 – 3/4 cup oats
1/2 cup brown sugar
1/2 cup granulated sugar
1 tsp cinnamon
1 TBS molasses
1/4 cup softened butter
1 cup chocolate chips
1 cup pecan pieces
1 1/2 cups chocolate sauce
1 1/2 cups caramel sauce
Combine: 1/4 flour, sugars, molasses, cinnamon and butter until smooth. Add in the oats and remaining flour until crumbly.
Cover brownie mix with chocolate chips and pecans.
Cover that with the strudel  topping.
Bake 25 minutes or until toothpick comes out clean.
Once cooled, drizzle with caramel and chocolate sauces.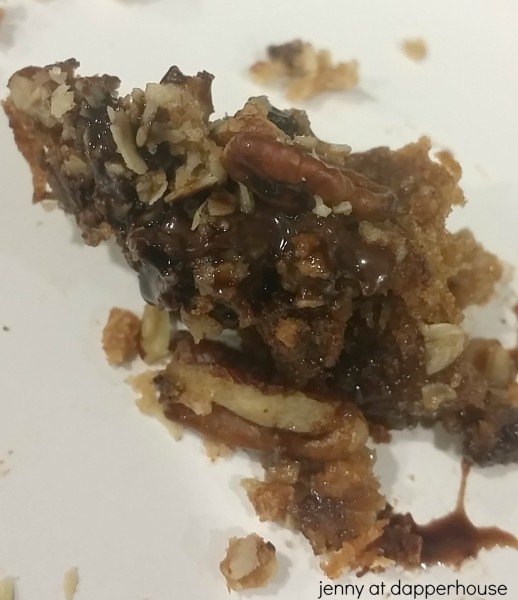 Serve with your favorite flavor or blend from Cameron's Coffee. I chose the Chocolate Caramel Brownie flavor in Single Serve brewer packs. The taste is beyond magical and the packets are less wasteful and better for our environment.
I hope that you will order Cameron's Coffee so that you can taste the yummy coffee for yourself. I also hope that you #crushthecup on your social media to help bring awareness to making crucial decisions about our environment and to WIN FREE Coffee from Cameron's.
What flavor do you most want to try?