Hello Friends. Here is another Fast & Easy Recipe from jenny at dapperhouse!   I wanted a fun and pretty food for the kids to celebrate Valentine's Day without more sugar and sweets, so I came up with this. You only need two ingredients to make the spread and the kids can and even make it on their own. Party Time! Get ready for the secret recipe for pretty pink sandwich spread. You wont believe how easy it really is. And Healthy too!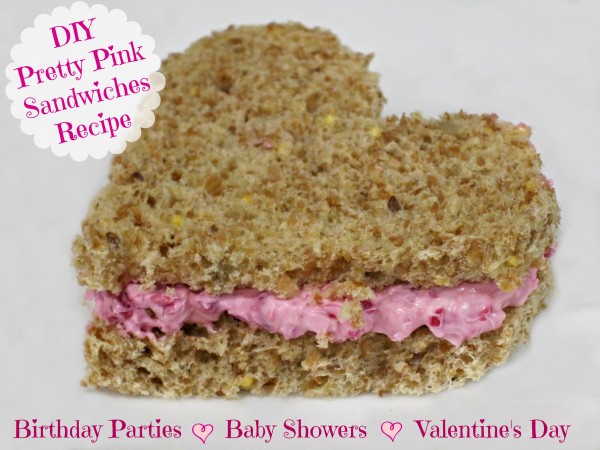 You will need:
softened cream cheese
canned beets or cooled cooked beets
* To duplicate the color I made, use 1 part beets to 3 parts cream cheese.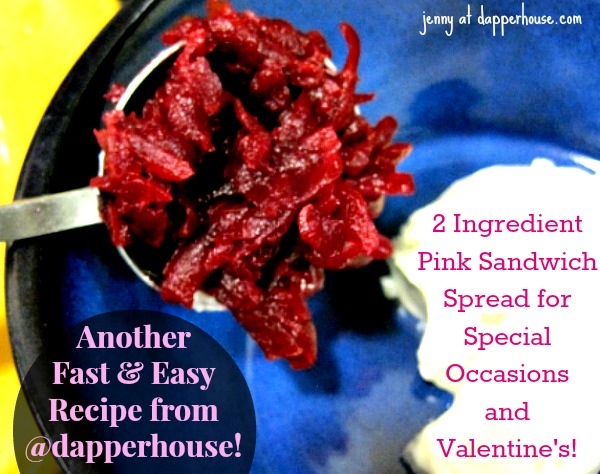 1.) I took the beets and shredded them with a cheese grater. You could also do the food processor. TIP: You want the liquid drained off so it does not thin out the cream cheese. 2.) Stir the beets into softened cream cheese and mix well. TIP: add more or less beets to adjust color level.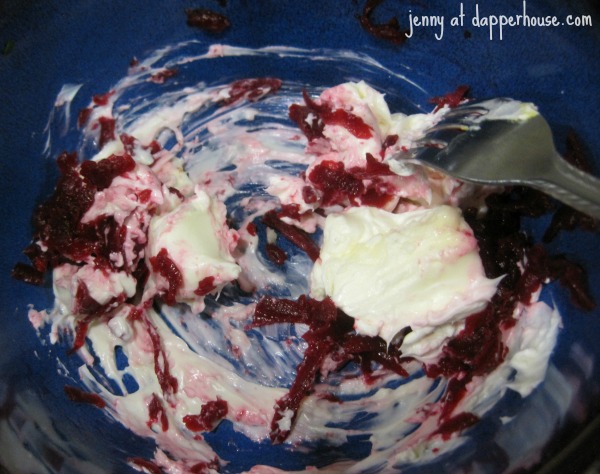 Um. . . so. . . that's it. Really. That is all you have to do.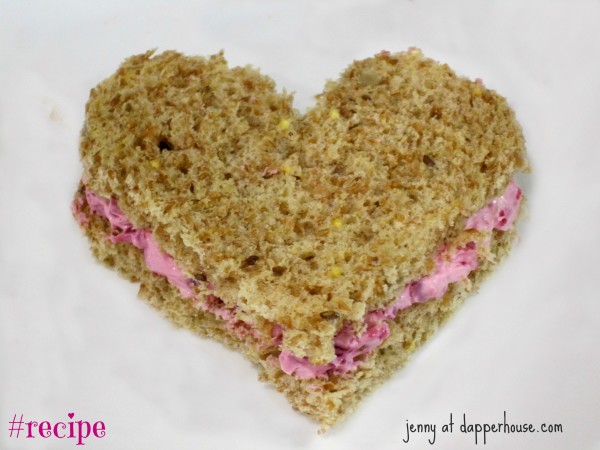 One of the main reasons I love this idea for kids is because it is not sugary sweet and it is actually healthy! I eat beets often because they are high in potassium, fiber, folate and Vitamin C. They also have minerals such as iron. SO HEALTHY!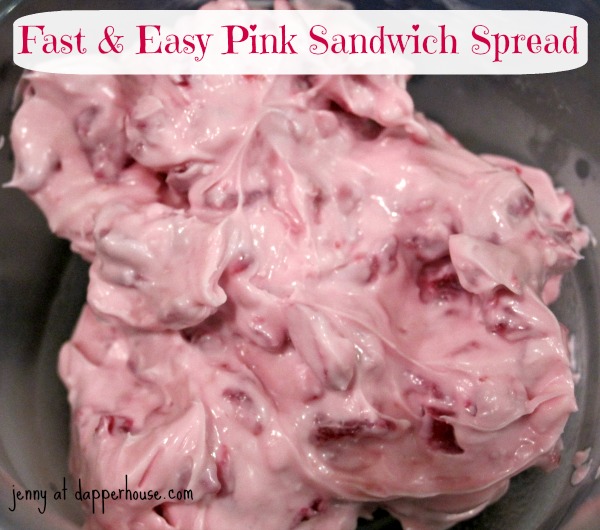 I also love this recipe because the kids can make it themselves! Even the youngest child can be a chef and create their own culinary masterpiece.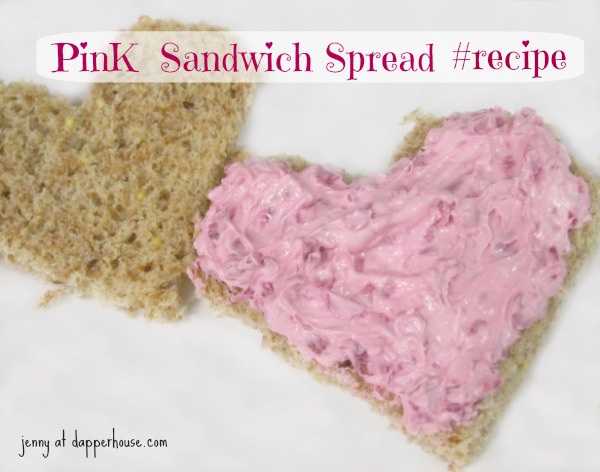 Children can learn important skills like measuring, mixing, stirring and spreading. Even if they use it as a dip, they can have developmental fun.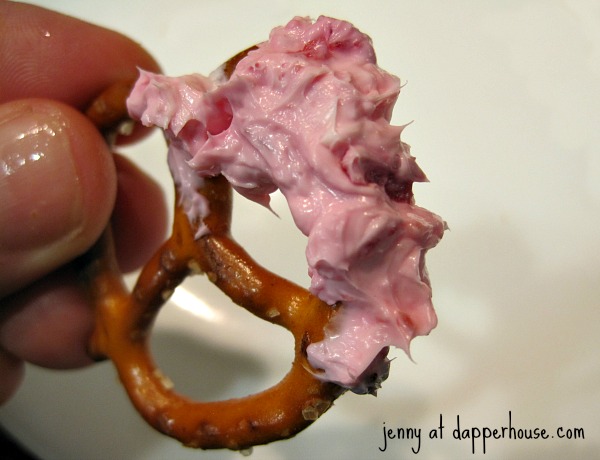 Have fun making this for Valentine's Day, Baby Girl Baby Shower, Birthdays, Tea Party and most of all, just for fun to spend time with the kiddos you LOVE!