So I am starting Christmas Dinner and I realize that we are lacking in the desserts. We ate all the chocolate cookies and candies already so all that is left is Pumpkin Pie.  I went to run up to the store but everything was closed so I have to make due with what I have so Fast & Easy here we go. I had a box of Brownie mix so that was my main item. But how to Jazz it up? I looked through my refrigerator and cupboards to see what i had to work with. I decided that I could make something with cream cheese and the cashews we had left over so I whipped up a filling for the brownies.  Here is how to Jazz up Your plain brownies with a cashew cream cheese filling.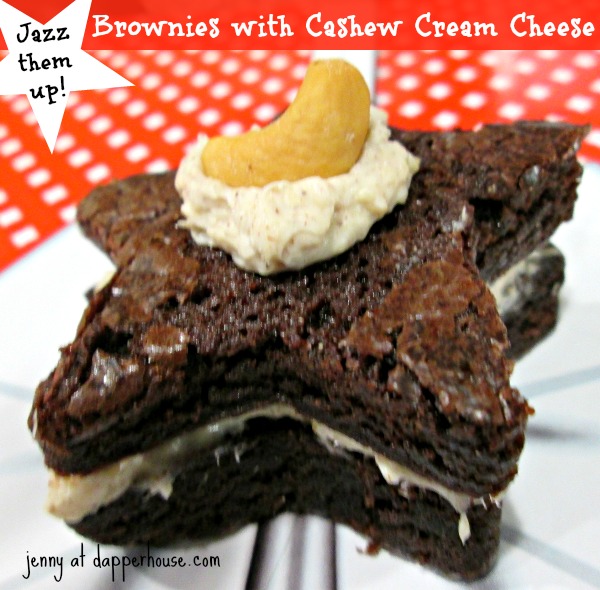 Make your box of brownies as directed.
Bake them in a large pan though so that the brownies will be thinner than normal. I used a 10 x 15 pan.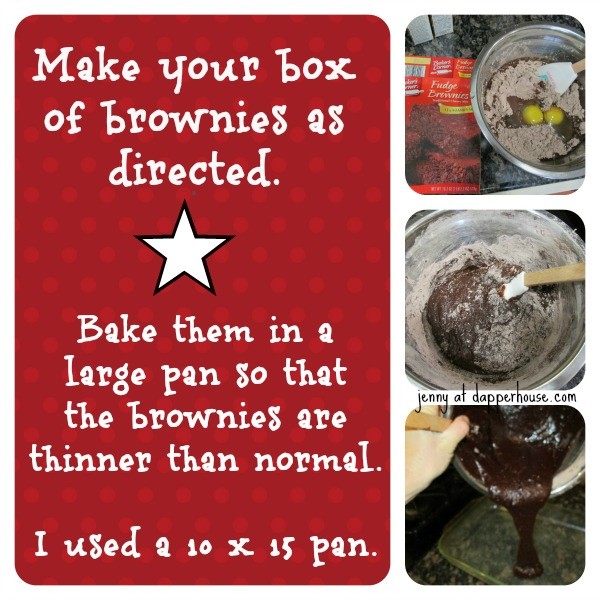 While brownies are cooling, make the filling.
In a bowl add
2 cups of whipped cream cheese
1/2 tsp of vanilla extract
1 tsp of cinnamon
1 and 1/2 Tablespoon granulated Sugar
1/4 cup of crushed cashews (15 – 20 cashews should be enough. I used a rolling pin to crush my cashews while in a ziplock bag – easy peasy!)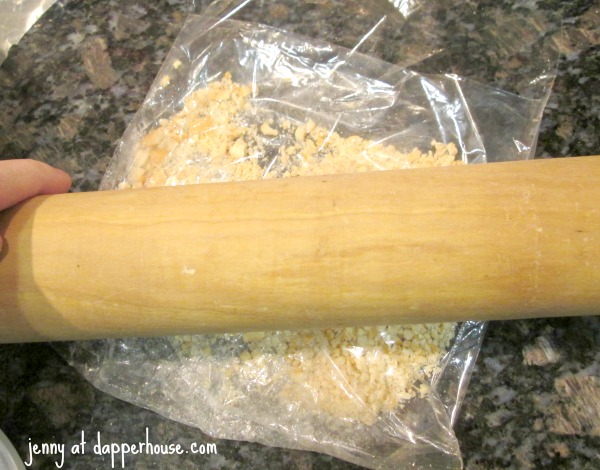 Mix all the ingredients except nuts in a bowl. Once everything is mixed well, fold in cashews. Cover and set aside.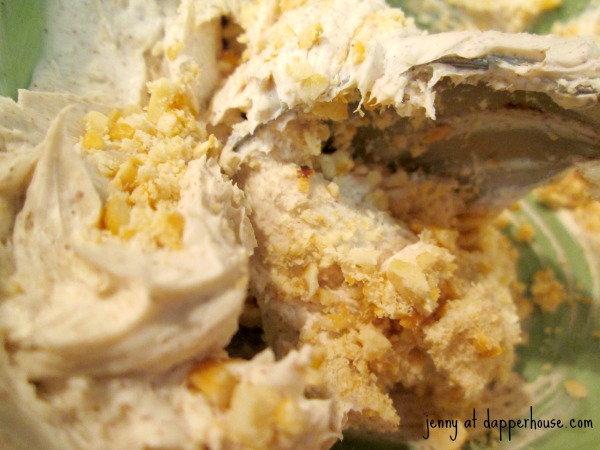 Once the brownies are cooled choose a small cookie cutter to use. I had some festive ones to choose from but ultimately thought that the star would look cute. Cut out your brownies so that you have a top and bottom for as many as you want to make.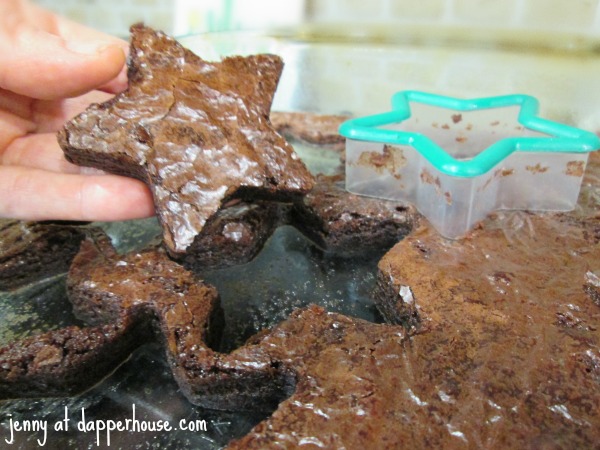 It works well to set them out on a cookie sheet lined with wax paper to they do not stick or break whole being assembled. Make sure to put them face down so the filling goes inside the brownies.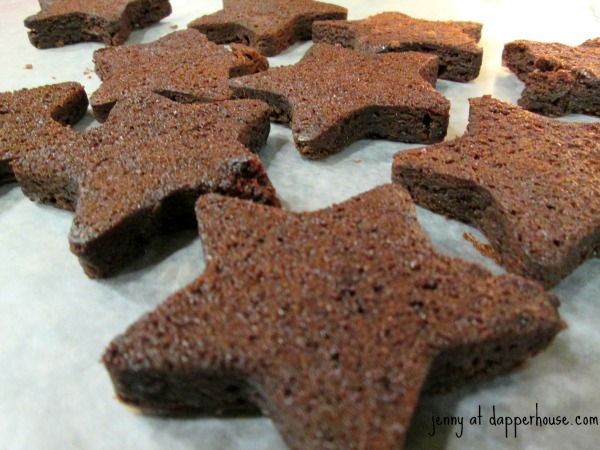 When your shapes are ready, get your room temp cream cheese filling and spread that on 1/2 of the brownies. I just used the back of my mixing spoon because this delicious, cashew cream cheese filling spreads easily.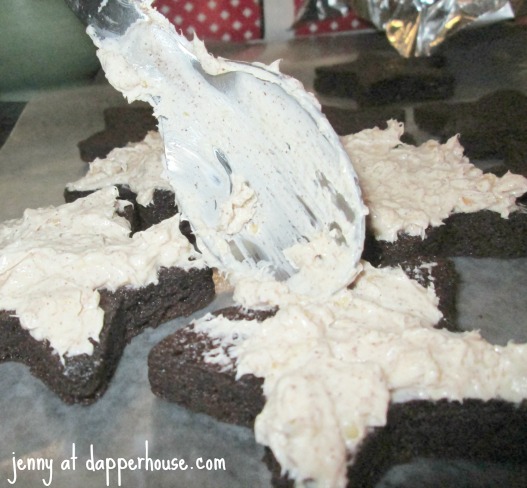 Flip the other brownies over onto the top to create a "sandwich".
Add a small dollop of spread on the top and garnish with a fat cashew!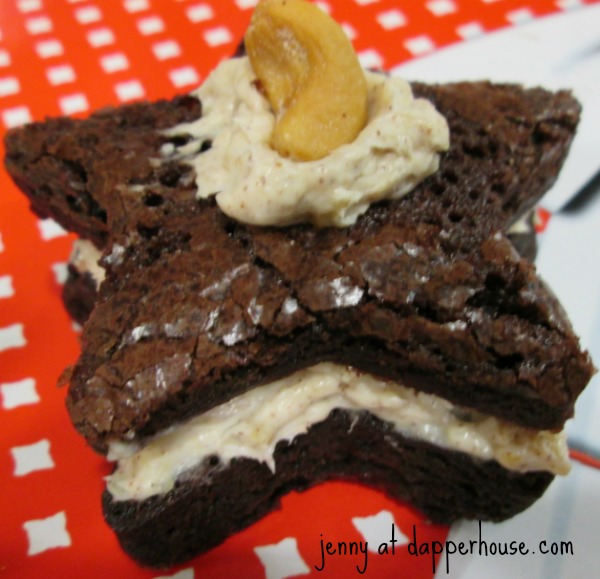 My family loved these because the cream filling was not sweet so it paired perfectly with the sugary chocolate. The crunch of the nuts was a good fit with the gooey brownies as well. It is pretty easy to "whip something up" in the kitchen when you go simple.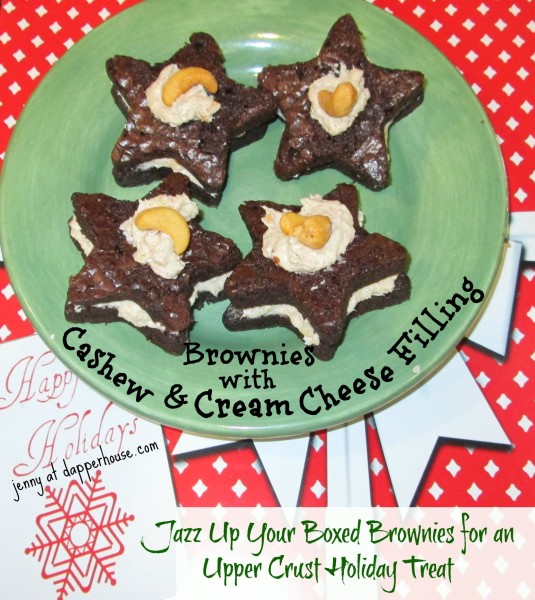 Store in the refrigerator for long periods of time so cream cheese stays fresh.
TIP: My husband was so excited that he had the leftover brownies. I made him a stash of Yummy brownie edges in a baggie hidden away for after the kids are in bed. Waste not!
If you have any favorite way to Jazz up boxed brownies please share them with our friends in the comments section.