This shop has been compensated by Collective Bias, Inc. and its advertiser. All opinions are mine alone. #bluelizardsummer #CollectiveBias
Growing up in the 70's and 80's in Arizona, I got sunburns regularly and was not aware of the harmful effects. Now as an adult I have skin and eye issues directly related to not using sun protection and I am I big advocate for sunscreen.  Because my son and I like to spend time outdoors, sunscreen is just part of the routine before we leave the house.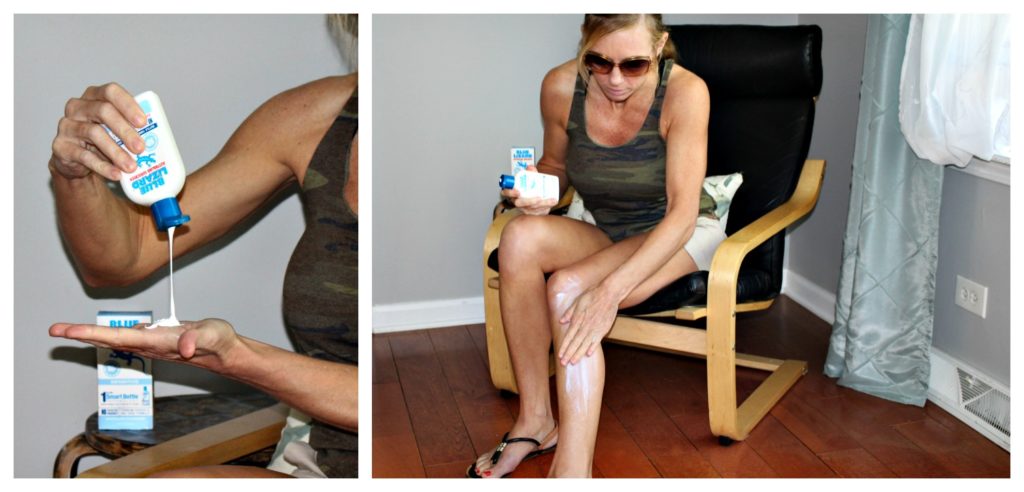 My son has sensitive skin with cute freckles and I want him to stay safe from the sun's UV rays. I want him and I to have the best protection possible so I buy Blue Lizard® Australian Sunscreen. Did you know that Australia has some of the strictest sunscreen standards in the world? Blue Lizard was developed in Australia to meet those strict guidelines and is now made in the U.S. It is a pharmaceutical-grade sunscreen made by Crown Laboratories with the highest quality ingredients while being paraben-free, chemical-free and fragrance-free so that my son's sensitive skin is protected.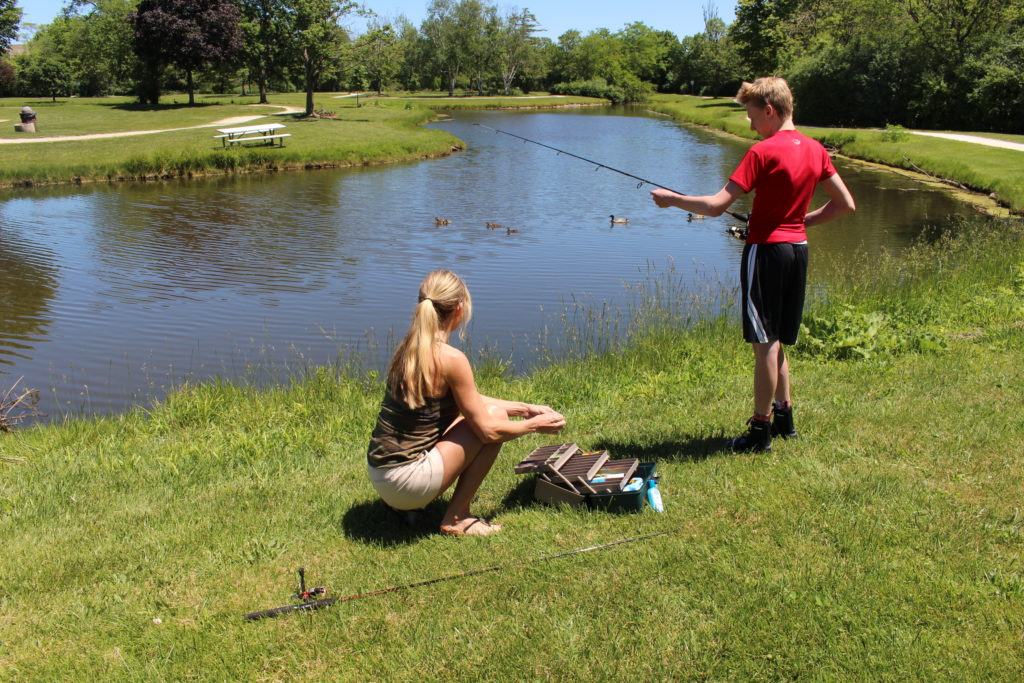 One of the really cool things about Blue Lizard® sunscreen is that their patented PBA-free Smart Bottle™ changes color from white to blue (or pink for Baby) when it is exposed to harmful UV rays. This is a cool way of reminding you to put on sunscreen. This really makes a big difference when my son is out and about and has to remember to reapply on his own. It is also a great conversation starter so that I can have an opportunity to talk to people about the dangers of sun damage and how to protect themselves with Blue Lizard® sunscreen.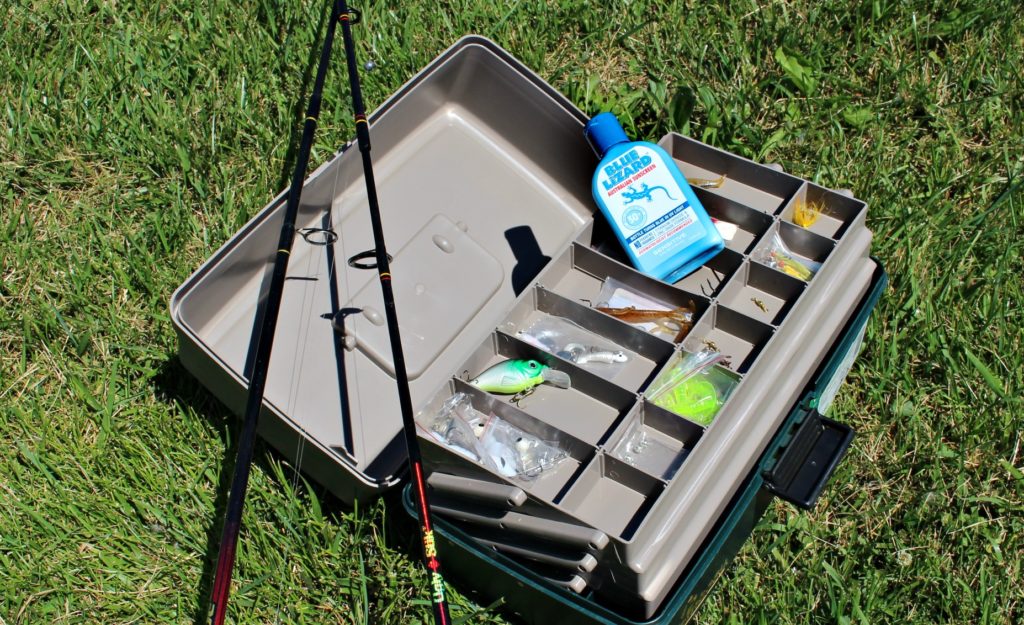 We have a family that we are friends with and they are big into fishing. They convinced my son to go out for the fishing team in high school next year. He has not fished very often because he spends so much time on basketball and at the gym, but he is practicing a lot of fishing this summer to prepare for the up coming school year. We have many ponds and lakes around our area in Illinois so there are different places for us to explore together. I think fishing is a fun way to spend time with my son because he is always very busy but fishing requires quiet, patience and being still for awhile. This may sound cliche, but it truly is where we get the best time to talk, connect with each other and make memories.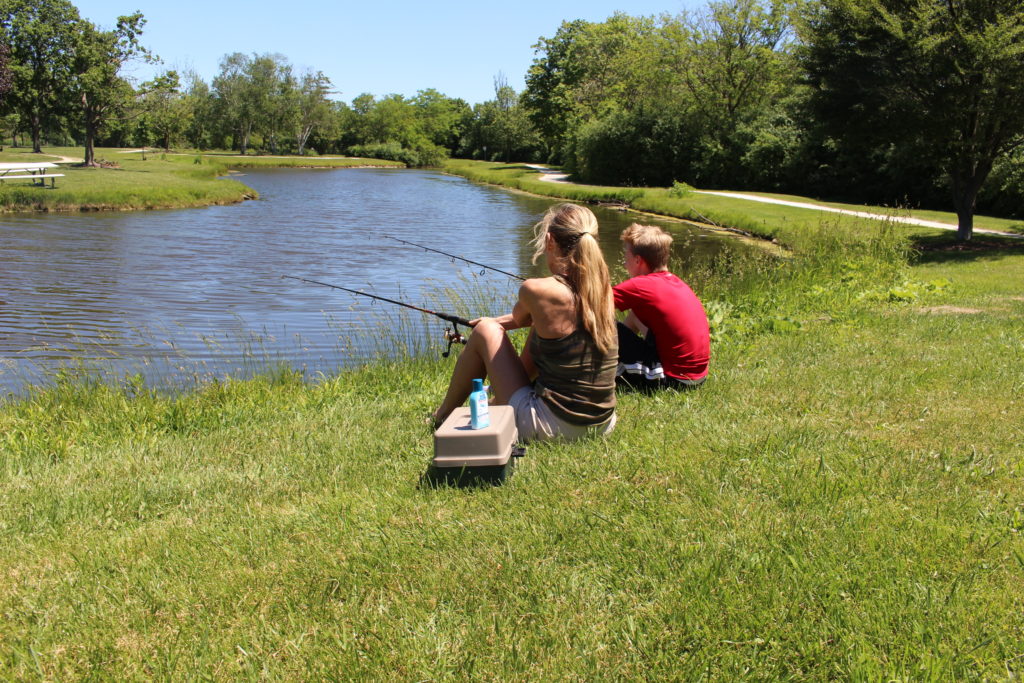 He catches quite a bit of bluegill right now, but when he is on the fishing team, they will be hauling in smallmouth and largemouth bass! I am excited for him to have some time to enjoy fishing with his friends and learn new things. Right now I am grateful for the time we have together this summer before school starts. I know that he will get busier and busier as he moves through high school so I treasure every moment we have. I care about him so much and want only the best things for him.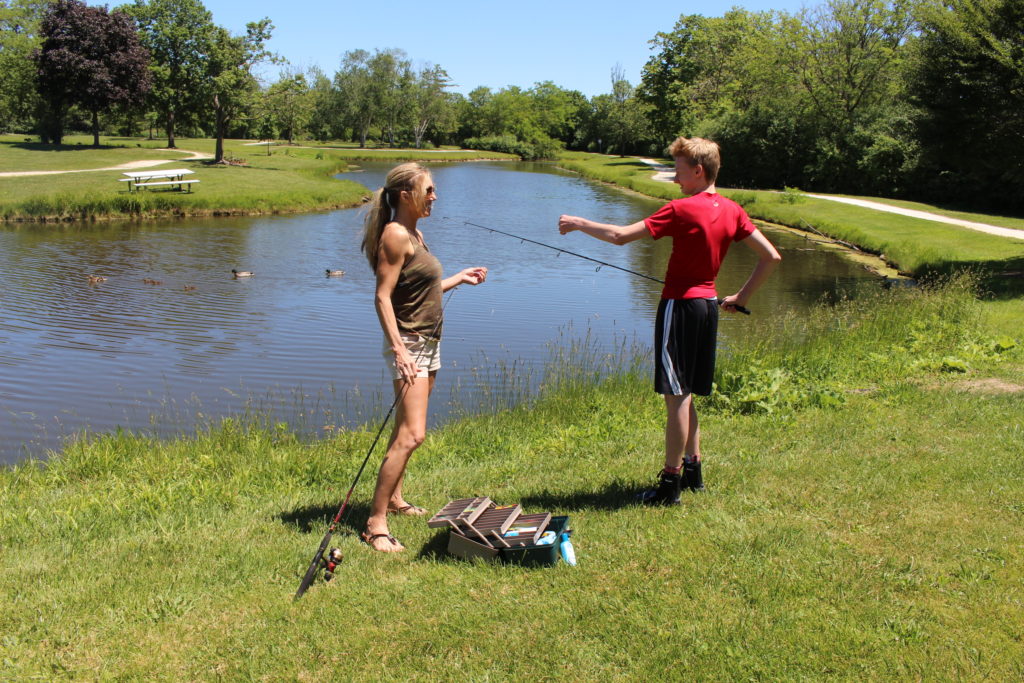 Blue Lizard® is trusted by moms because we know that it works for our families. I know the ingredients is safe for my son's sensitive skin and I trust the ingredients. (It also helps that it has been dermatologist recommended for over 15 years.) All of the Blue Lizard® products have a unique zinc oxide formulation and provide broad spectrum UVA/UVB protection (SPF30+) which your family must have to stay safe from the sun. It also helps that it is called "Blue Lizard®" because that is super cool!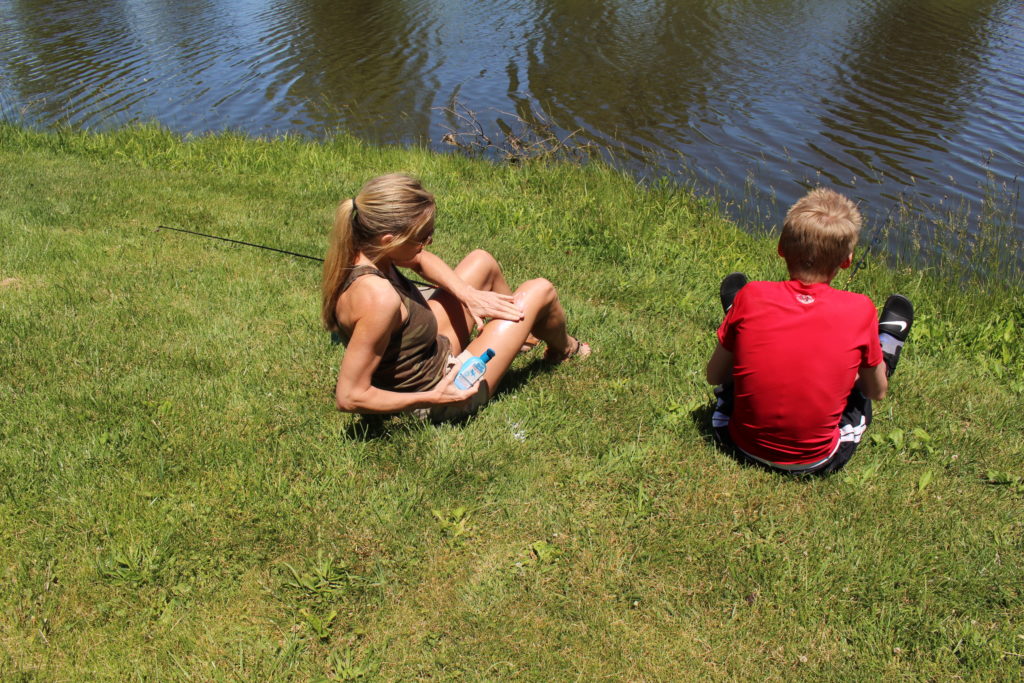 Today he didn't have good luck fishing, but a boy near us accidentally caught a big frog on his line and it was crazy! I jokingly offered to go to the store and buy him a freshly frozen fish so he didn't have to show up back home empty handed, but we laughed and decided that he would have to take the good natured criticism from his dad and older brother. Meanwhile, dad is using Blue Lizard® on the golf course and big brother is wearing it at the pool. I am glad that I am able to help my family live a life that is safe in the sun.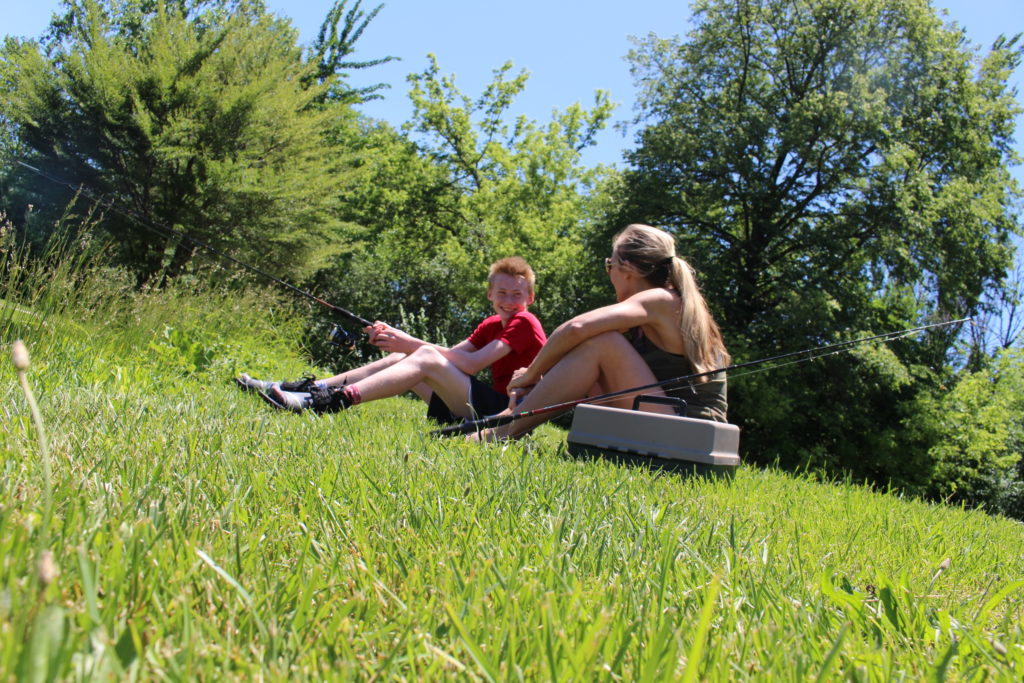 If you Join iBotta now (which is a super easy download of the app) you can earn $4.00 when you purchase Blue Lizard® Australian Sunscreen (Sensitive, 5 oz. bottle only). This is a crazy good amount of savings and absolutely worth the fast download. I purchased mine at Walmart. My Walmart store has a huge summer sunblock display called "The SUN Zone" so yours might have one too. Whether it is in the display or in the aisle, grab some Blue Lizard® Australian Sunscreen Sensitive for you and your family.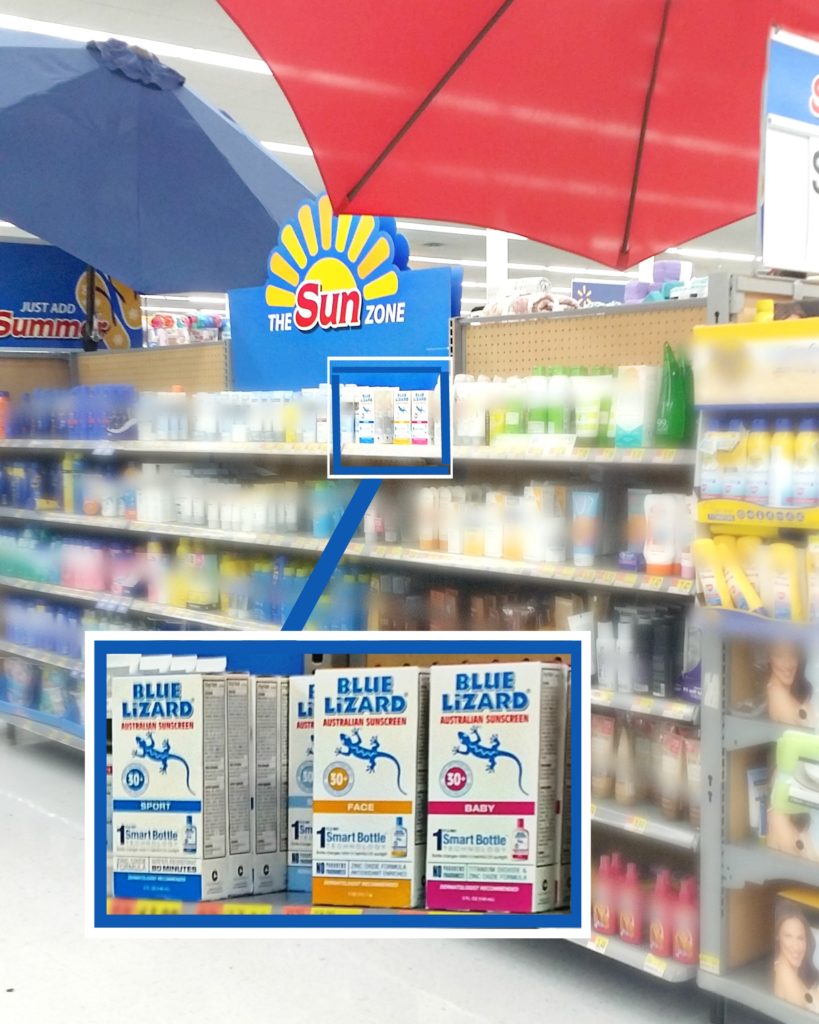 Don't forget to use the iBotta app when you shop to earn your $4.00.
Summer is meant for families to enjoy time together, make memories and have some good old fashioned fun. So whether you are fishing like us or swimming, riding bikes, going to the park or simply playing outside, don't forget to protect you and your family with Blue Lizard® Australian Sunscreen each day.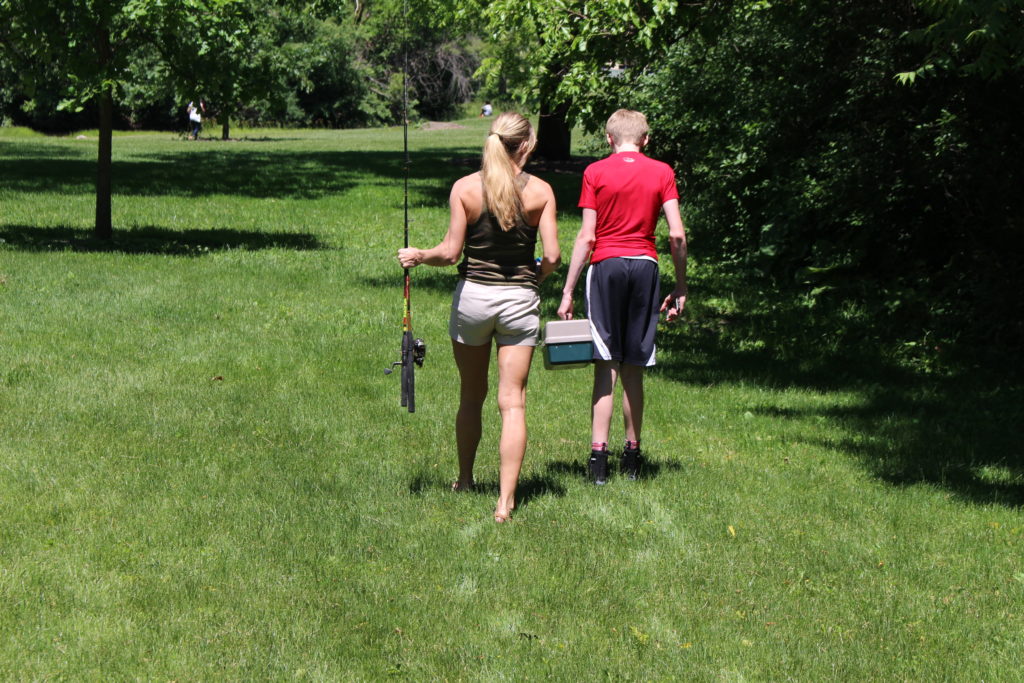 Please remember that: 
*Blue Lizard® should only be applied to dry skin at least 15 minutes before sun exposure and/or water activities and reapplied at least every two hours to ensure SPF protection is maintained.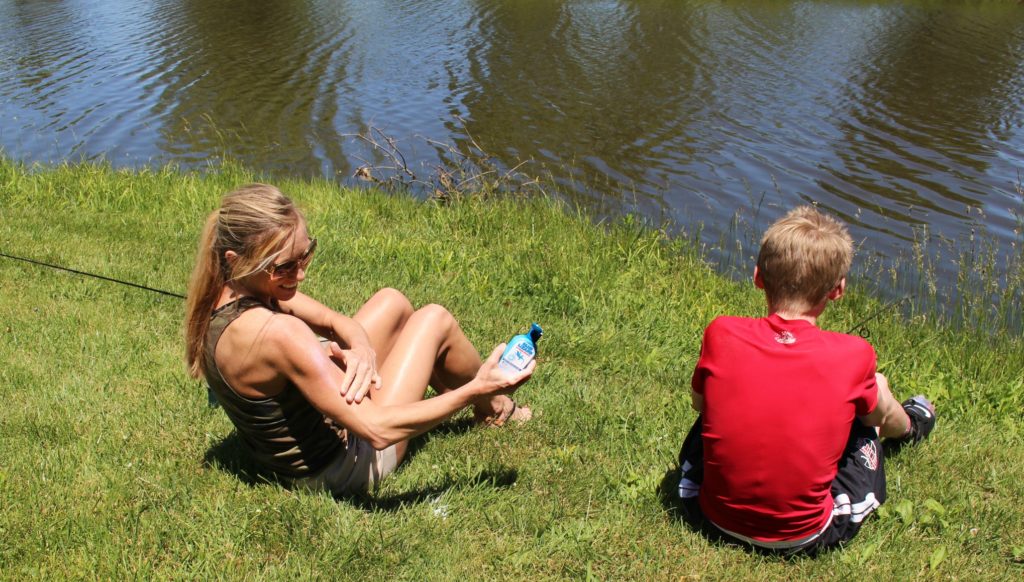 *Parents should consult with their pediatrician before using any sunscreen on a child younger than 6 months. For children older than 6 months, we recommend our Blue Lizard® Baby or Sensitive products to minimize risk of skin sensitivity.
Are you excited to watch the Blue Lizard® bottle change colors? (It is really cool.)