2020 looks set to be a big year for sports, so if you've not got your tickets yet or you haven't planned a party or a session in the pub, then now's the time to get started. There are events all year round and as 2020 has already kicked off and so has many of the sporting events, as the weather warms up there will be even more nail-biting moments for sports fans, so get this lot in your diary and get ready for an amazing year of sports. 
Vietnam Grand Prix
This year, Vietnam is hosting the first Grand Prix in its history. A huge event for the country, the third race of the 2020 Formula One season will take place on a street circuit in the capital, Hanoi on April 5th this year. The race will feature one of the longest straightaways on the Formula One calendar, and cars are expected to reach speeds of up to 208 miles per hour. Competing in this year's event will be Lewis Hamilton and Mercedes who, in 2019 both won their sixth championships and will be among the favourites to repeat the trick. The championship is expected to draw over 300,000 fans, and as Formula One racing continues its global expansion, 2020 will also see the first Dutch Grand Prix since 1985.
The NHL Playoffs
Many people will be looking forward to the final games of the 2019-2020 NHL season which will take place on Saturday, April 4th and the NHL Playoffs will start a couple of days later. The playoffs typically last about two months and are wrapped up with the Stanley Cup finals in mid-June. Due to each Playoff Series ending in a different number of games and on different dates, the complete dated schedule is not known until the end of each series. The NHL Playoffs have four different rounds: Divisional SemiFinals, Divisional Finals, Conference Finals and then Stanley Cup Championship.
The Tokyo Olympics
The first Tokyo Olympics since 1964 will undoubtedly be an event to remember. From July 24th to August 9th, Tokyo's new national stadium, which has been built on the site of its predecessor where the games were held in 1964, will be the focal point. Japan's capital hosted the Olympics in 1964 but this year will see about 11,000 athletes competing for 339 medals in 33 sports, including new ones: baseball, karate, skateboarding, sport climbing and surfing. The games will mean that Tokyo will be the first Asian city to host the Games twice and the tech-savvy and culturally rich city will undoubtedly push the boat out. The events will be taking place in two areas of Tokyo, the Heritage Zone and the Tokyo Bay Zone, which is designed to serve as a "model for innovative urban development."
The Masters Championships
The Masters golf tournament is played at the Augusta National Golf Club in April each year. The competition was first played in 1934 and won by Horton Smith of the USA. 2020, however, looks set to be as captivating as ever with Tiger Woods set to defend the Green Jacket, following his extraordinary victory in the opening men's major of the season, as well as Rory McIlroy taking aim at completing the career grand slam and much more. 
Women's Champions League Final
The 2020 UEFA Women's Champions League Final will be the final match of 2019–20 UEFA Women's Champions League. It marks the 19th season of Europe's premier women's club football tournament organised by UEFA, and also the 11th season since it was renamed from the UEFA Women's Cup to the UEFA Women's Champions League. This year it will be played at the Viola Park in Vienna, Austria on May 24th 2020 and this will be the first time a UEFA Women's Cup or UEFA Women's Champions League decider has been played in Vienna.
Euro 2020
Euro 2020 will be the 16th European Championship, but this year it's going to be slightly different. The championship will be held in twelve different countries to mark the competition's 60th anniversary, with the final to be held in London. From June 12th – July 12th 2020, fans will witness holders Portugal who are in a group with Germany and France who are currently the World Cup champions. There are still four qualifiers which are yet to be decided through Nations League playoffs this month. 
Tour de France 
From June 27th to July 19th, Cycling's most significant event will begin in Nice for the first time since 1981 and only the second time ever. During the Tour de France, participants will cover 3,470 kilometres over 21 stages. The Tour de France, which is often referred to as La Grande Boucle, Le Tour or The Tour is the world's most high profile bicycle race, is held for three weeks every year and is comprised of approximately 20 professional teams of nine riders per team travelling through France and surrounding countries.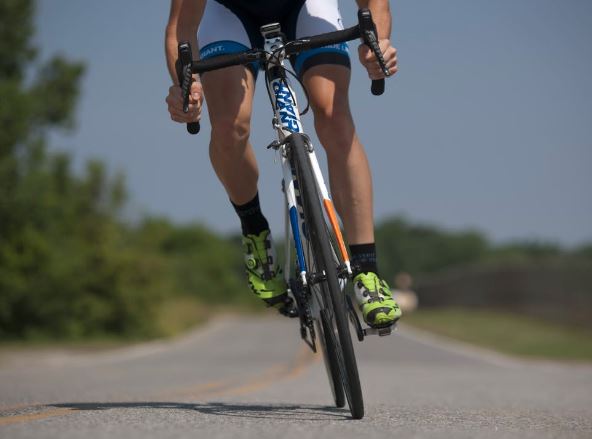 Tokyo Paralympics 
The Paralympics is gaining popularity each year, and this year will be no exception. From August 25th to September 6th this year, over 4,000 athletes will take part in 540 events across 22 sports and this year, badminton and taekwondo will replace sailing and seven-a-side football. At the last Paralympics, China won with a staggering 107 golds and Great Britain was next best with 64. As the athletes have been practising over the last four years, it's all to play for. 
Ryder Cup 
There's no doubt that Americans have the home advantage this time around as the team tournament will be played at Whistling Straits in Wisconsin which is good news for them as in 2018 it was Europe who swept to a convincing victory. This year, Steve Stricker will captain the hosts and Irishman, Padraig Harrington will captain Europe from September from 25th to 27th. 
Wimbledon Tennis Championships
The Lawn Tennis Championships, the oldest and arguably most prestigious event in the sport of tennis will once again be held at the All England Club in Wimbledon. Starting six weeks before the first Monday in August, the tournament lasts for two weeks subject to extensions for rain. 
US Open
If you've not had enough of tennis after Wimbledon then don't worry because from August 31st to September 13th the US Open will take place and this year, there is no doubt that it could be Serena Williams' best chance of equaling Margaret Court's all-time grand slam singles title record of 24. Keep an eye on her this summer!
European Handball Championships
While still gaining popularity, if you haven't yet watched the European Handball Championships, then now is the time to start as this year Germany will attempt to regain a crown they last wore in 2016. The tournament, which is co-hosted by Austria, Norway and Sweden is going to be pretty exciting. 
World Rowing Championships
A week-long, international rowing event which has become of great importance for the international rowing community, the World Rowing Championship will see eight different boat styles in 21 different classes. The boat styles include single sculls, double sculls, coxless pairs, coxed pairs, quad sculls, coxless fours, coxed fours, eights. From 09:00 on
Sunday, August 16th until Sunday, August 23rd, the World Rowing Championships 2020
25m World Swimming Championships
Finally, there's the FINA World Swimming Championships which is a 25m race commonly known as the "Short Course Worlds." This event is for swimming only and is held between the FINA World Championships currently every two years. The swimming events are contested in a 25-meter pool, rather than the Olympic size 50-meter pool. Hence it is called a short course and if you want to see some intense and impressive swimming then give this one a watch.
There's a lot going on this year and even more than just this list. 2020 looks set to be a memorable year for many reasons, and while we don't know what will happen in particular sports games, events and championships, they are not something you'll want to miss. So whether you get tickets or just make sure you're watching on TV make sure you get involved, support your team or your country and even support a new sport you've never watched before – you may even find a new hobby or passion.