In the amazing Disney movie Luca, there is a scene where Luca and Alberto go to the girls' home. The dad makes the dish Trenette Al Pesto, mentioning that he had made the boys' favorite meal. I was curious about this dish so I googled it. "Trenette" is another word for "linguini" pasta. The sauce is made from pesto (basil, pine nuts and olive oil), potatoes and green beans. It is a pretty healthy meal all in all. It is filling and easy to make. I like it! Here is the recipe so you can make it for yourself or your family. And hey, maybe your kids will be tricked into eating it since it is from a movie that they like so well.
Even better, have your children help you in the kitchen. Have them participate in making this dish. The valuable lessons they will learn going through the processes is incredibly valuable. The amount of pride they will have by making such a fun meal from a favorite movie will melt your heart.
Enjoy!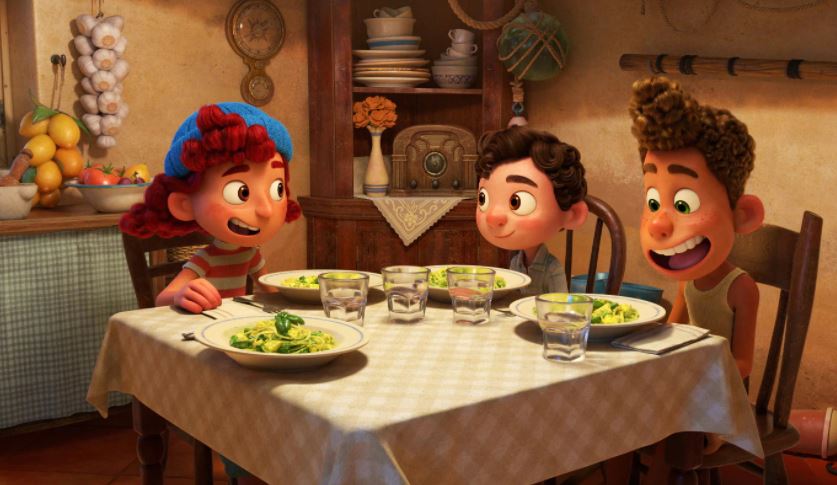 Trenette Al Pesto
Serves: 4
Prep: 20 Minutes
Cook: 30 Minutes
Ingredients:
3 cups fresh basil leaves
2 tablespoons minced garlic
1/2 cup fresh parmesan
1/2 cup locatelli pecorino romano
1/3 cup pine nuts (leave out if allergy to nuts)
3 gold potatoes; peeled and diced
2 1/2 cups fresh green beans; ends trimmed
1 lb trenette pasta ( linguine will work if you cannot find trenette)
2 teaspoons salt
1/2 cup olive oil plus 1 tablespoon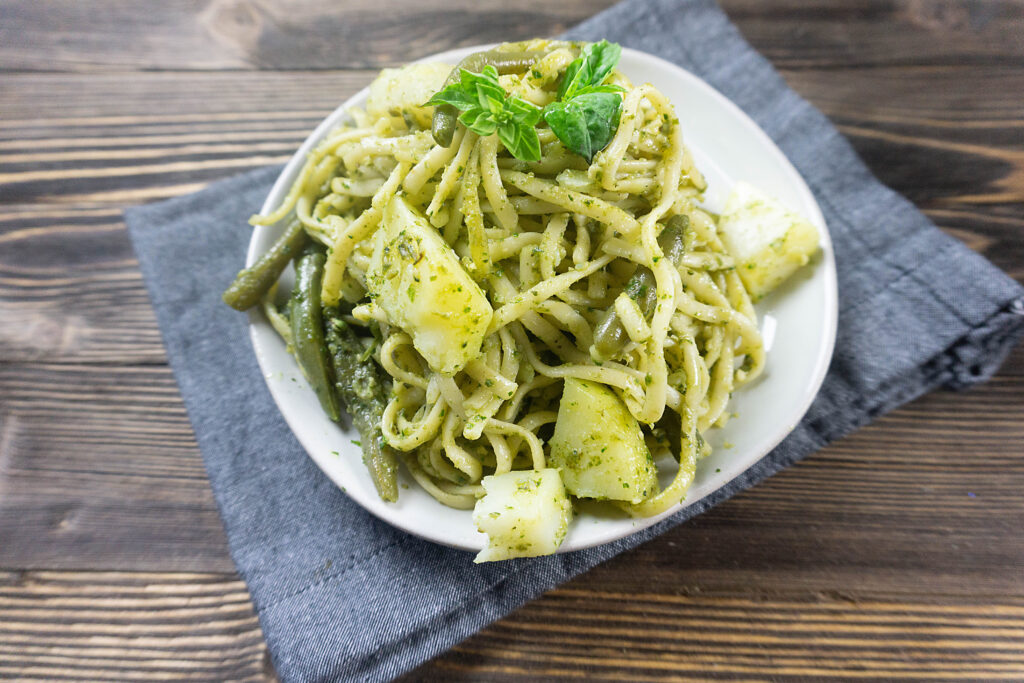 Instructions:
Boil a pot with water, one teaspoon salt and one tablespoon olive oil.
Once it starts boiling add the peeled and diced potato to the water.
Cook for 4 minutes.
Add in pasta.
Cook 8 minutes then add in trimmed fresh green beans.
Cook until pasta is al dente.
Strain pasta but reserve some pasta water to help when mixing the pesto and set aside.
Either with a mortar and pestle or a food processor.
Blend together the one teaspoon salt, basil, garlic, cheeses, 1/2 cup olive oil, and pine nuts.
*If allergic to nuts just remove the nuts.
If it's too thick add more olive oil.
In a serving bowl, add about a 1/3 cup pasta water and two heaping spoonfuls of pesto.
Add pasta, potatoes, and green beans.
Toss well.
Serve!
Pin this now so you don't forget it later . . .