There are a lot of cool color combos for holidays. . . like red and green at Christmas and pastels at Easter, but something about red, white and blue together makes me REALLY happy! It is so fun to make fun foods for the patriotic holidays when we are outside in the warm weather sharing good times with friends, family and neighbors. Here is a list of some awesome patriotic recipes that you can make to celebrate the U.S.A in a really fun way! Make some for Memorial Day and Independence Day on the 4th of July.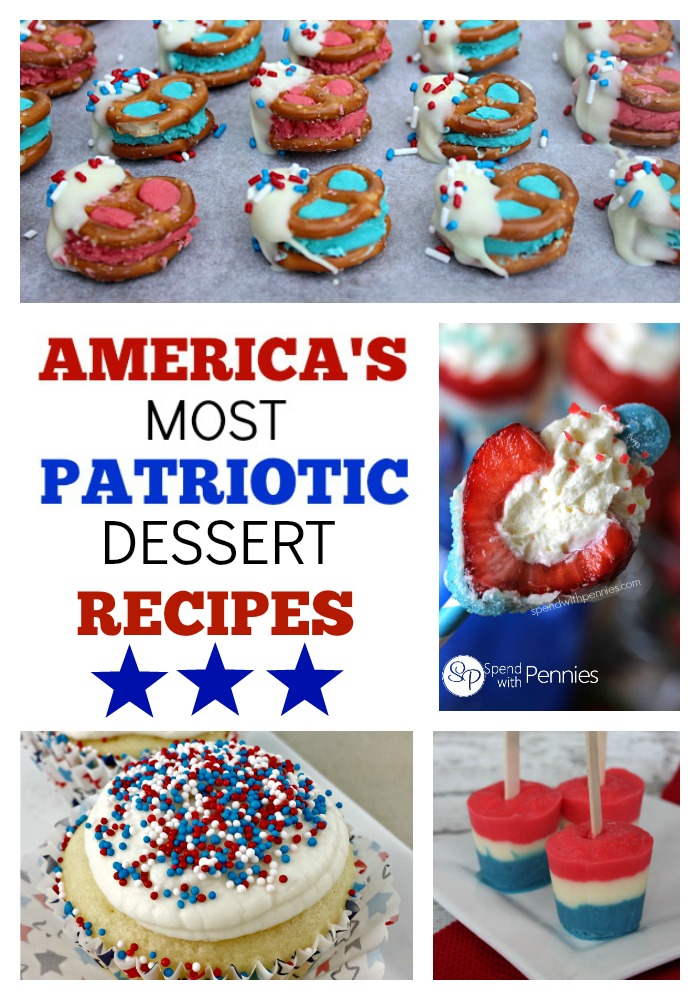 This first recipe from Spend With Pennies is simply unbelievable. It is hard to think that any of us could create something this amazing… but she gives you the directions so that you can duplicate her Stuffed Strawberry Pops like a pro!
Stuffed Strawberry Pops via Spend with Pennies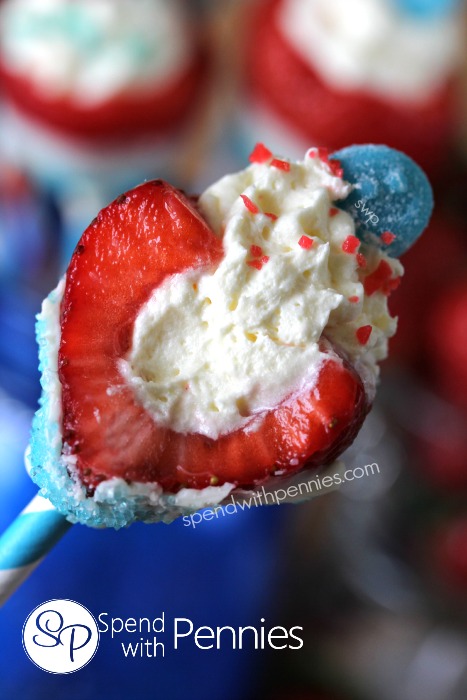 Leave no Leftovers is a fantastic food blog with recipes for every level of difficulty. Want something classic but homemade? This is a perfect recipe for you to try. . .
Classic White Cupcakes via Leave No Leftovers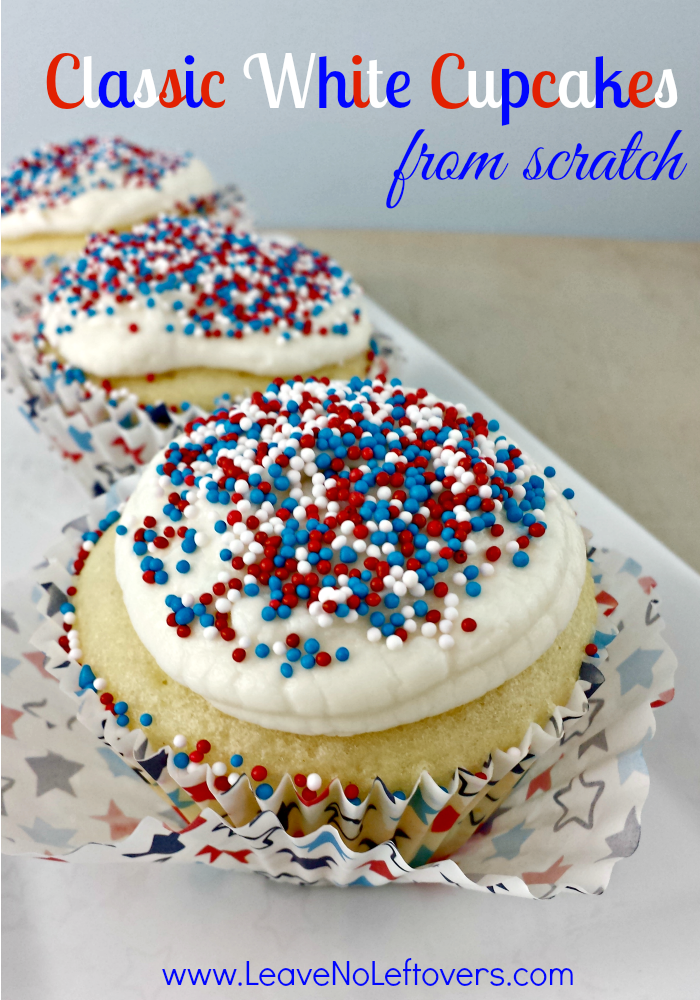 I love Simply Thrifty's blog because you get the advice and the tools to life within your budget by saving money and shopping smart. This recipe is not only gorgeous, but fun to make with your children and inexpensive too!
Patriotic Pudding Pops via Simplee Thrifty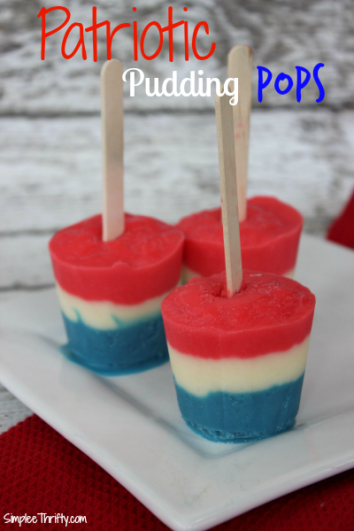 Ice Cream Sandwiches are a classic summertime treat and who wouldn't love cooling off with these all american desserts from the Thrifty DIY Diva?
Patriotic Ice Cream Shortbread Cookies via Thrifty DIY Diva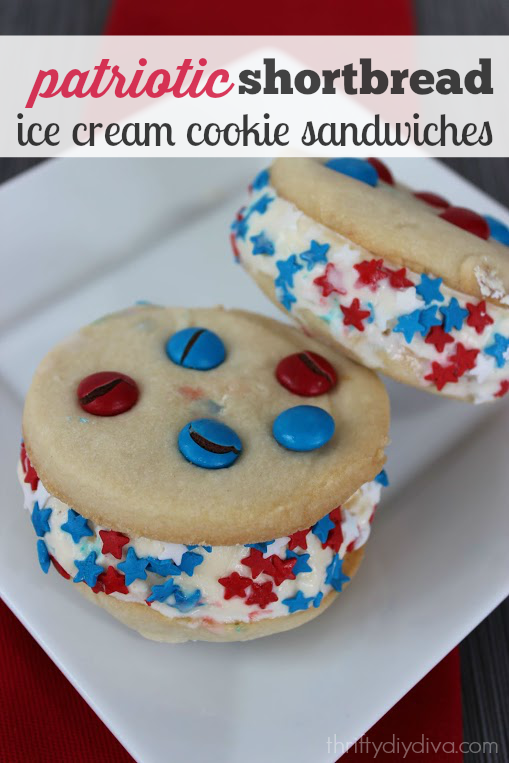 I love the super mom over at Who Needs A Cape blog. She has a recipe to keep you out of a hot kitchen with these incredible no bake truffles!
Patriotic No Bake Cake Batter Truffles via Who Needs a Cape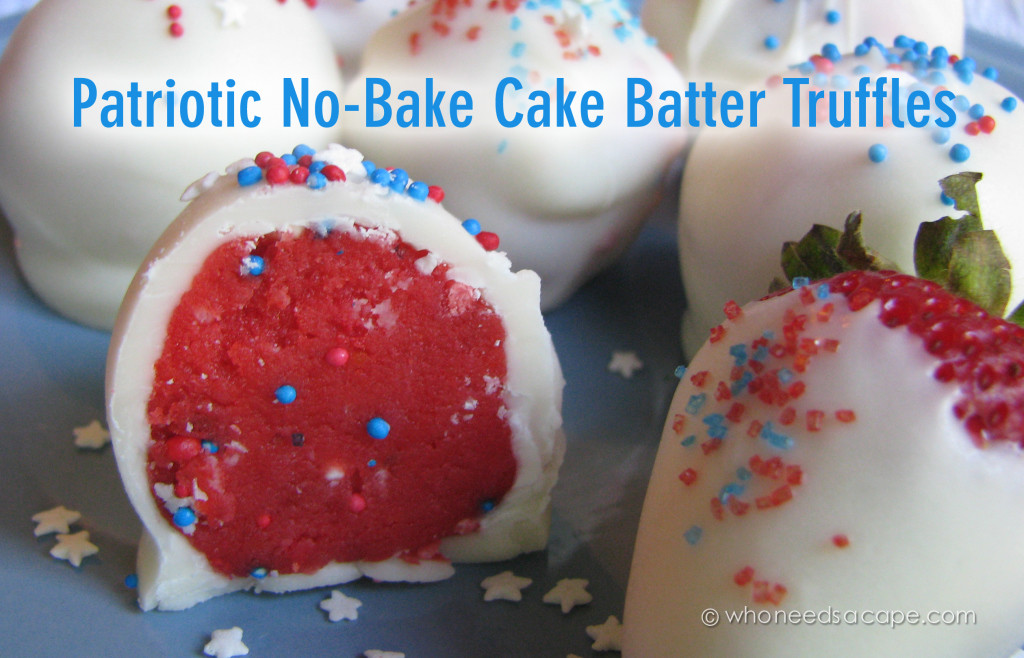 Want more Patriotic Eye candy for your sweet tooth? I have compiled more recipes below that will have you with your hand over your heart pledging your love of America and good eats!
Red, White Chocolate, and Blue Sprinkle Star Cookies via Grace and Good Eats
Patriotic Parfaits via Who Needs a Cape
Red, White, & Blue Poke Cake via What's Cooking Love
Patriotic Popcorn Balls via Thrifty Jinxy
Red, White, & Blue Fireworks Kabobs via Simplee Thrifty
Banana Split Dessert via Mom Endeavors
Patriotic Peppermint Patties via Mom on Timeout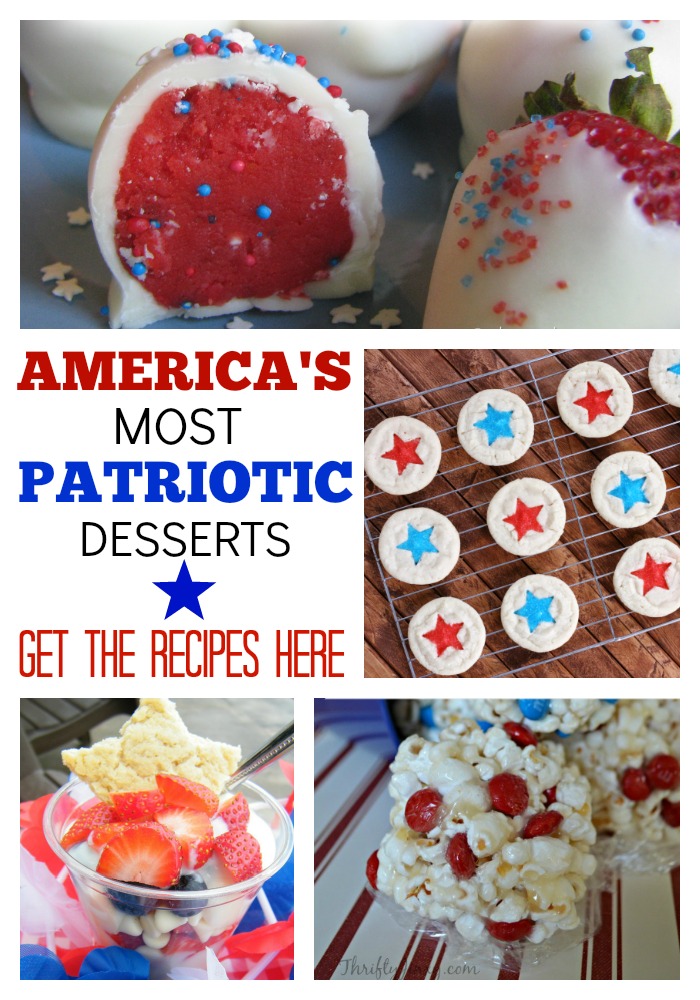 Patriotic Cheesecake Pretzel Bites via What's Cooking Love
Patriotic Whoopie Pies via Baking Beauty
DIY Ice Cream Cake via Cincyshopper
Which recipes are you going to make to celebrate AMERICA?