Thanksgiving is a fun time where we celebrate with an abundance of foods. While many are eating pumpkin bread and apple pie, I am wishing that there were some chocolate and peanut butter candies around! This is a great treat for Thanksgiving parties and celebrations because the pilgrim hats are adorable, but it is also a wonderful option for people who want something other than traditional desserts. These are fun for older children to make so be certain to invite them to participate!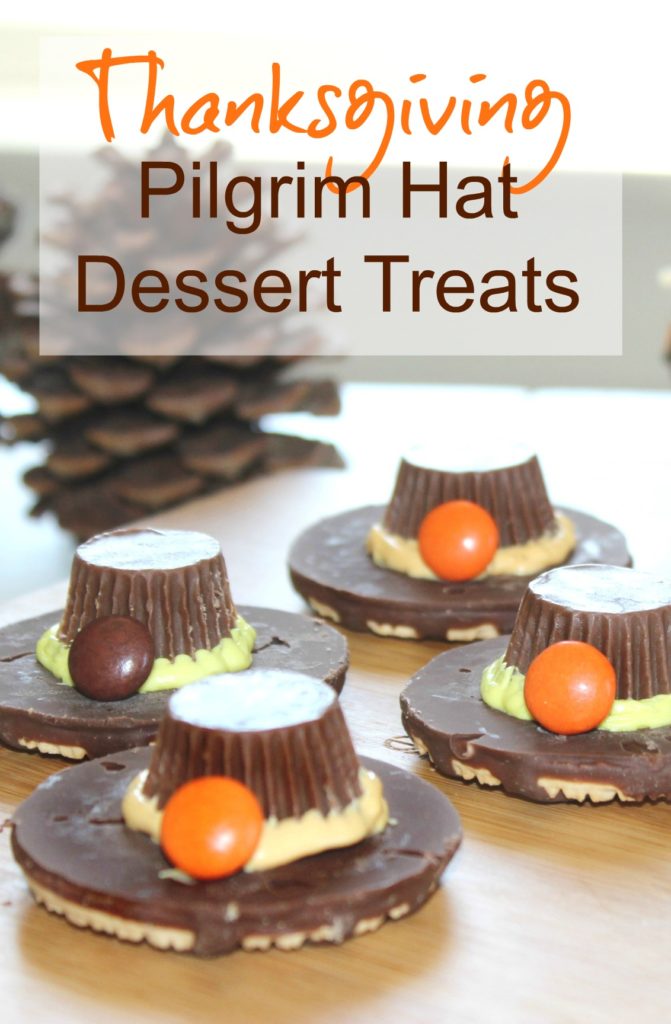 How to make:
1. Mix the white frosting with the orange food coloring until the desired color is reached.2. Put your frosting in a piping bag with a small round tip.3.Lay your cookies face down (chocolate side up) on wax paper.
4. Pipe out a circle around the center holes of the cookies.
5. Place the peanut butter cup upside down on top of the frosting, centered over the hole.
6. Pipe a line of frosting around where the peanut butter cup and cookie meet.
7. Put a dab of frosting on one side of a Reese's Pieces and place it on the peanut butter cup.

YUM!