Tips and Tricks for Men – Buying the Right Dress Shoes
By: Paul Temcio
Having worked as a professional right out of college and for the past 25 years, I have purchased many dress shoes. Back in the 90's I wore more slip on loafer style shoes with predominantly (pointy or square) toe. Today my style may be described as diverse. I have some ankle boot styles in muted green, burgundy and grey. I have classic lace up shoes in wing tips and smooth leather and in both black and various shades of brown. I have a favorite pair of oxford saddle shoes in white with brown that I call my old time Chicago "gangster" shoes. I even have a pair blue suede shoes! Choosing dress shoes is all about personal style.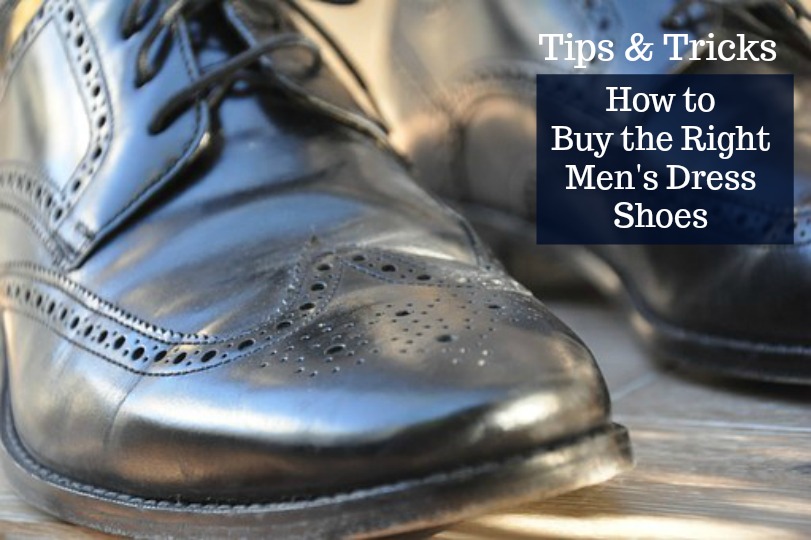 1.) Buy real leather shoes. These will be very stiff at first because you have to break them in but real leather softens up and conforms to your foot. Real leather shoes look better but they are also a very good investment. Feaux leather doesn't scuff, it tears, whereas leather gets scuffed and that can be buffed out to look as good as new. Real leather can be shined and polished to be eye catching and emphasize the color. You can not do this with fake leather shoes.
TIP: If you want to buy a pair of very trendy shoes it is fine to go cheaper. Shoes that will go out of style are not an investment and are not meant to be forever. I personally like unique and different shoes so I will spend less to go with the trends and enjoy the look while I can.
2.) Purchase from a reputable company. Remember, dress shoes should be viewed as an investment so save the extra money and buy from a company with a solid reputation. This helps you maintain the life of your shoes for many years. Some companies offer free or low cost repair services. Allen Edmunds will re-craft your worn shoes and make them good as new with packages as low as $50.
TIP: Don't have the money and need the shoes right away? You can still buy good shoes through selling apps and sites that carry "name brands". Resale or consignemnt shops are worth a look too. I have had a lot of luck at outlet stores because a good pair of dress shoes really never goes out of style, but they do get marked down to make room for new arrivals.
3.) Take care of your shoes. You have to be diligent about caring for your shoes so that they look professional. If you have a pair of shoes that you wear very often you should get them shined more often. When the leather gets scuffed or dull you will know it is time for a shine. You can do it at home yourself or take them to a professional for only $5 – $8 dollars. (Plus a couple of dollars for a tip). I have worn shoes that are many years old but have a new shine and people think that they are a new purchase.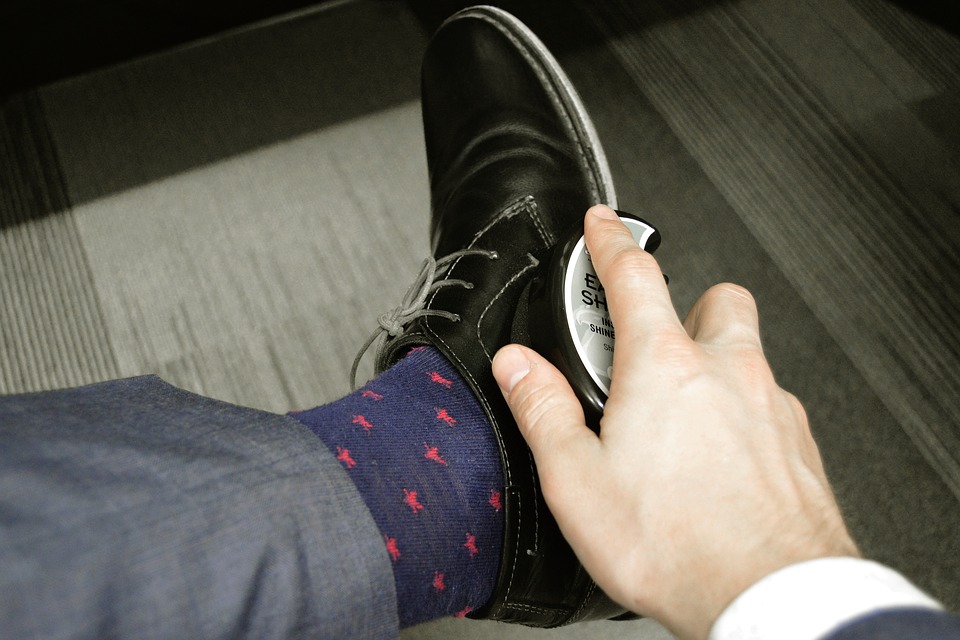 TIP: Wear shoe covers in bad weather. I commute to Chicago for work and walk a lot in the city. During the winter months, snow and salt can wreck my shoes fast. Covers (rubber overshoes) are the only way to preserve your investment. If you do get salt or water on your shoes, wipe it off as soon as possible.
TIP: I keep a pair of brown and a pair of black dress shoes at work. When weather is really bad I will wear my snow boots and change at work. This also helps reduce everyday wear on the shoes while commuting through the city.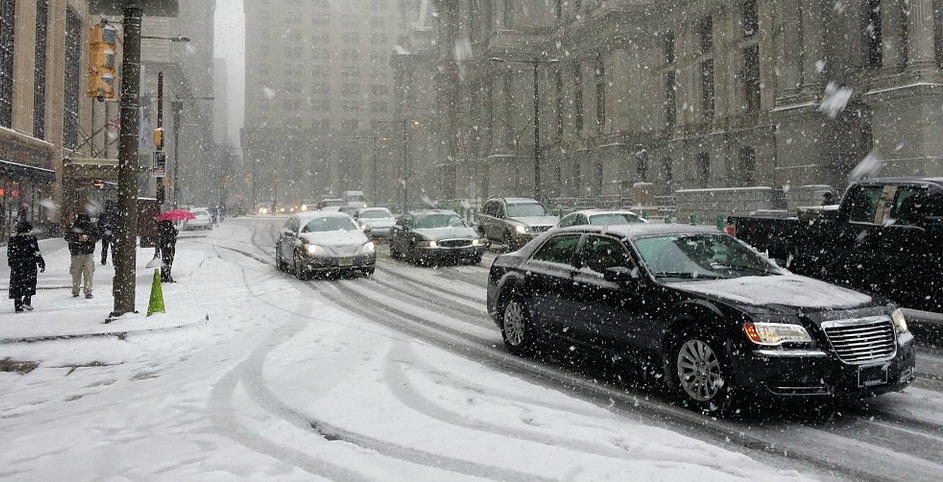 When buying dress shoes it is hard to go wrong. There are not feaux pas that professionals will notice (aside from a poorly made shoe). Buy what styles you think look good and the ones that feel the best for you. Try different brands and you might find that there is a brand that is a better fit for your foot than others.
TIP: When you are buying a new pair of shoes make sure that you have a belt that matches. You may have one at home in your collection or you may have to purchase one but they MUST match. If you have light and dark pairs of brown shoes for example, you have to have light and dark belts to go with them.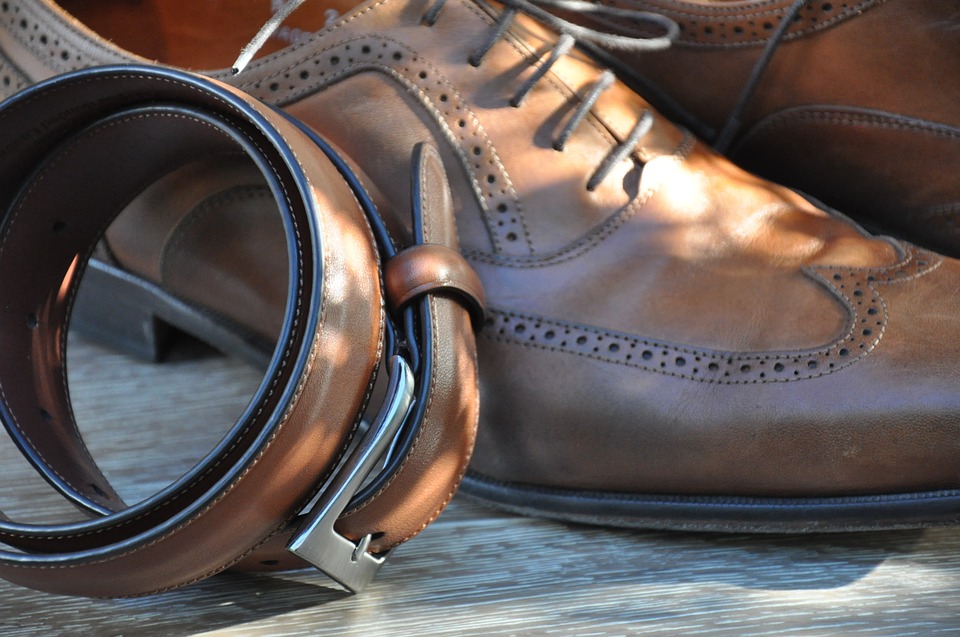 With my personal tips on how to buy dress shoes you should be confident about going out and making a good purchase. Whether you are just starting out in the professional business world or a seasoned veteran, these tips will help you buy and preserve dress shoes that will represent your style and class.