When I was in Arizona visiting, my sister took my daughter and my son and I to the Phoenix Art Museum to see the Samurai Exhibit. It was incredible because I had no idea about the exquisite detail and perfect craftsmanship that went in to the objects from these Japanese warriors so  many centuries ago. "The exhibit features more than 140 objects of warrior regalia, with full suits of armor, helmets and masks, weapons, horse tack, and other battle gear. It traces the evolution of the distinctive appearance and equipment of the samurai through the centuries and examines the warriors' history through works of consummate craftsmanship and exquisite design." credit

These are two soldiers on their horses ready for battle. Look at the armor on the horses!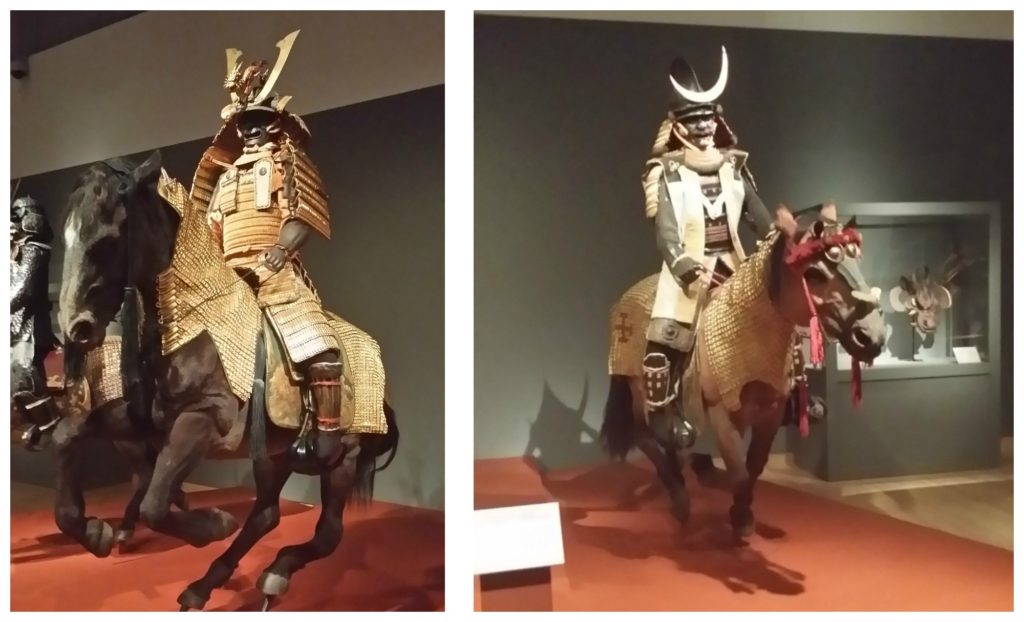 Helmets are called "Kabuto". The half masks are called "Menpo". The full masks are called "Somen".  They used iron, gold, leather, wood and real hair to construct them.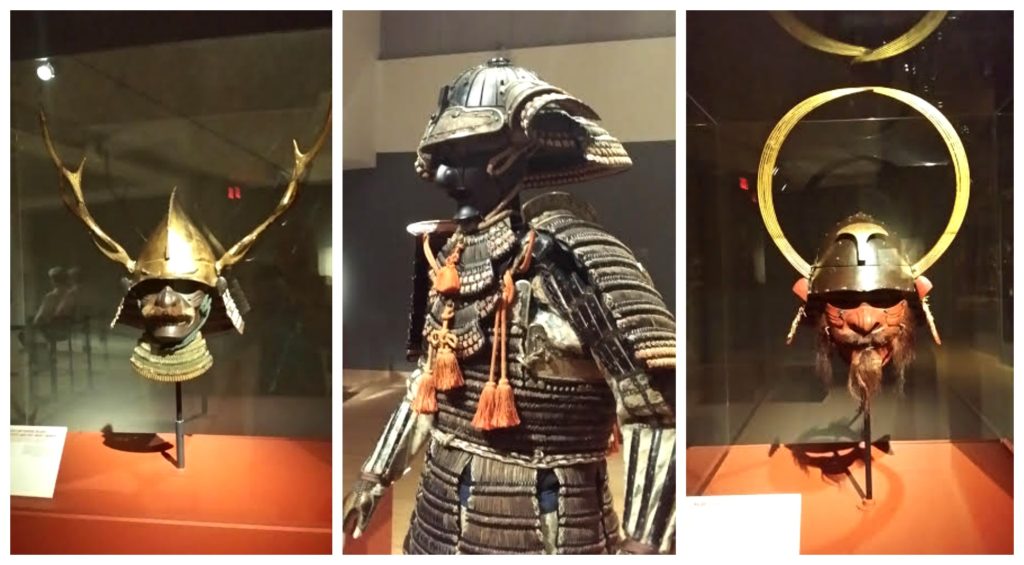 Each Helmet was different so that warriors could identify each other in costume.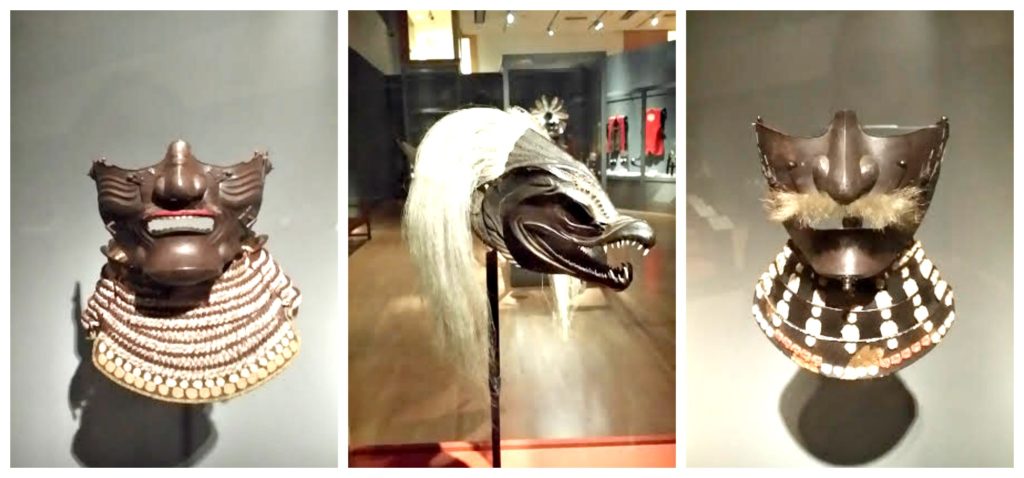 Boys began military training at a very young age. They also participated in religious and academic instruction. At the age of twelve they had a ceremony and were given their first armor and sword.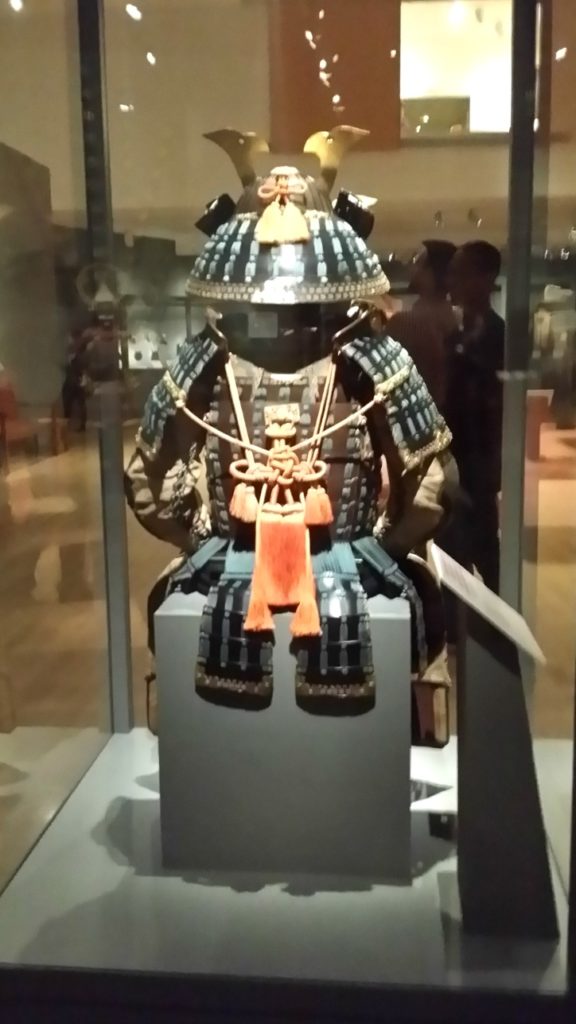 These were my two favorite Samurai Warriors.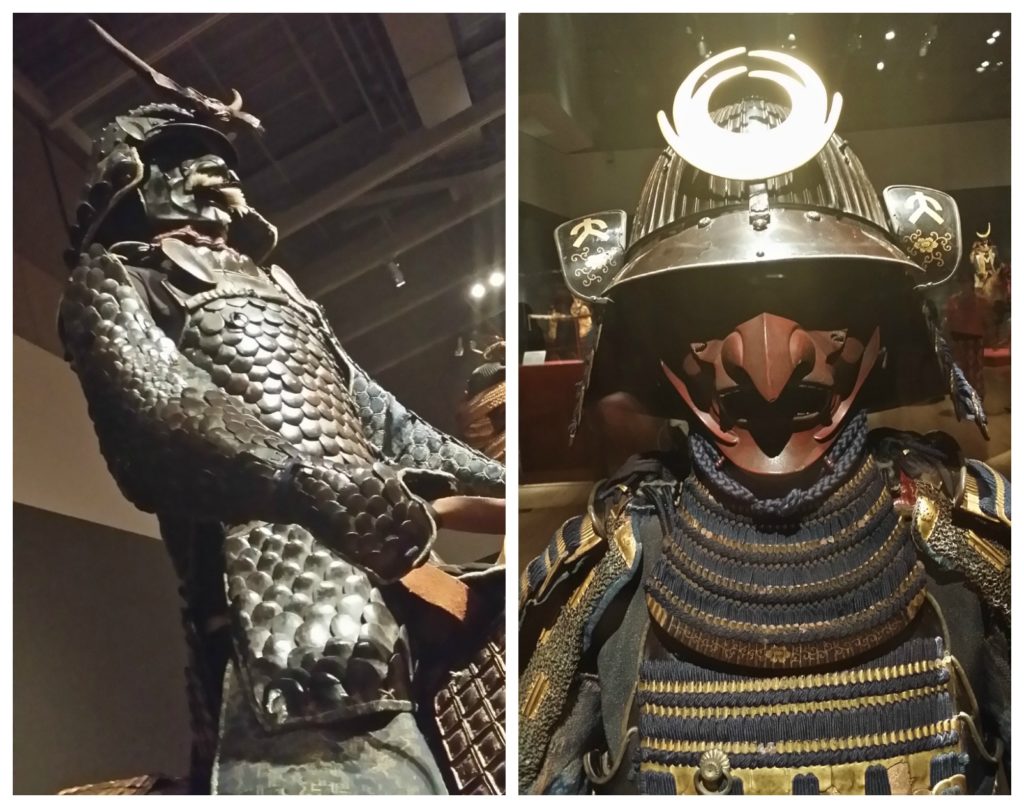 Samurai made intricate arrowheads. This one depicts a demon pursuing a child.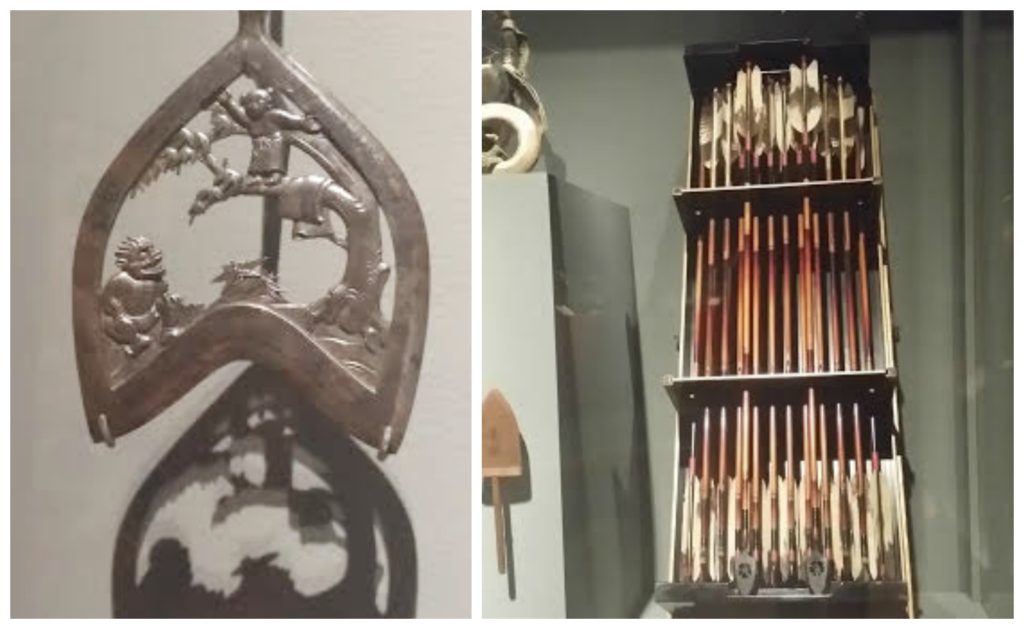 This special engagement exhibition runs from March 1, 2017 through July 16, 2017. It is offered at $5 for all ages along with the price of general admission. The museum offers free admission times as well so check their website .