At least once a year we try to take a family road trip to Columbus to see an Ohio State University Game. My husband went to college and played soccer at OSU so he has lots of ties and tons of friends there. Some of my son's first words were "I-O" after my husband would call out "O-H" from anywhere! And once when my son was merely a pre-schooler, he saw a man with a Michigan shirt doing some work across the street and demanded (through real tears) that we get him out if the neighborhood. If you are a fan of The OHIO State you know the kind of loyalty I am talking about. Thanks to my husband and his friends, we are all converted Buckeye superfans.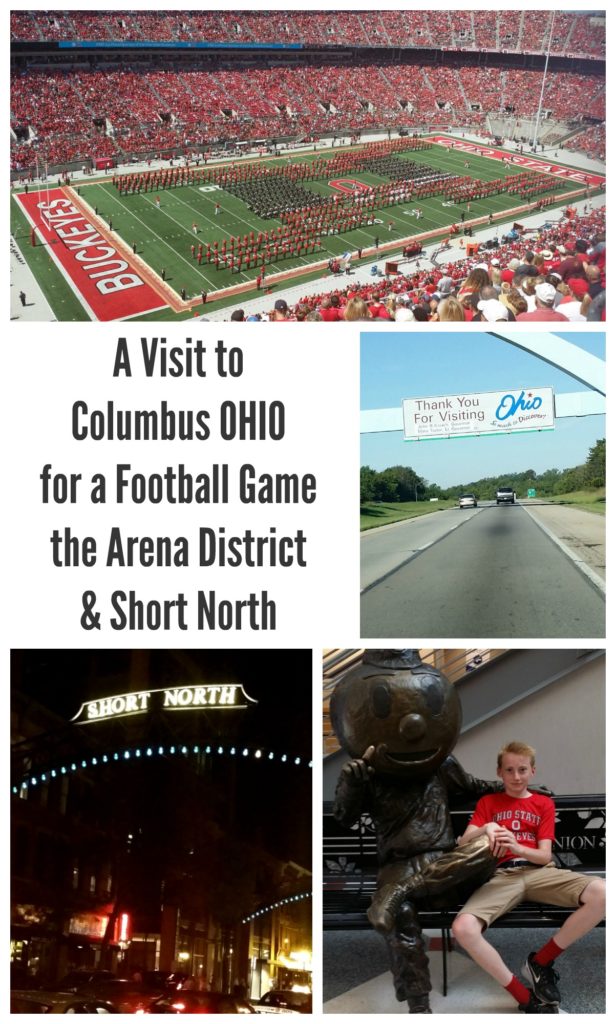 The Hyatt Regency Columbus is a 4 star hotel in the arena district. It was pure pleasure to stay there and was in a perfect location for everything we wanted to do.  It had a large, open lobby and our room had a beautiful view. There happened to be a fireworks show right outside the window! The kids were excited because DJ Khaled was staying there and while we did not see him in person, we followed him around the hotel on snapchat and ogled his beastly tour bus parked out front.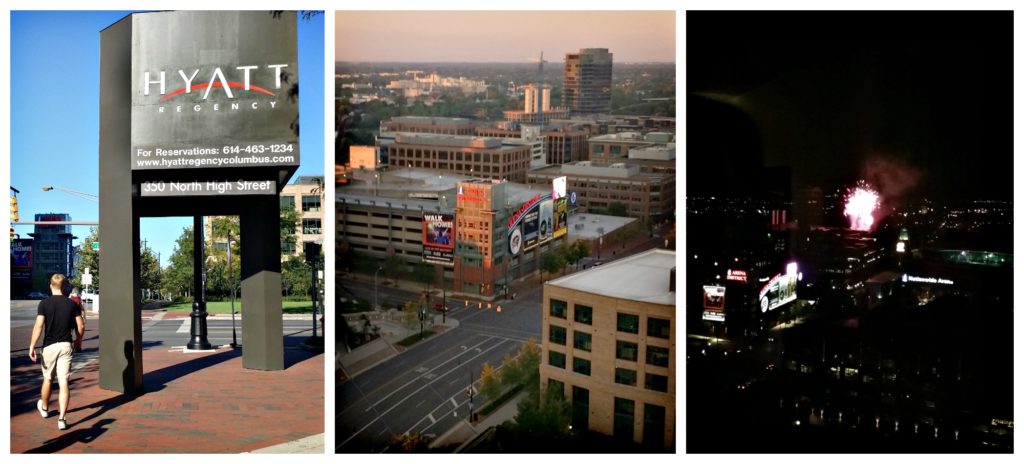 The Short North area connects Columbus to Ohio State University. We walked there from our hotel a few times during the day and night. This is one of my favorite spots of all time to visit and hang out. The modern revitalization of the area integrating art and modern chic urban living makes it a tourist's treasure.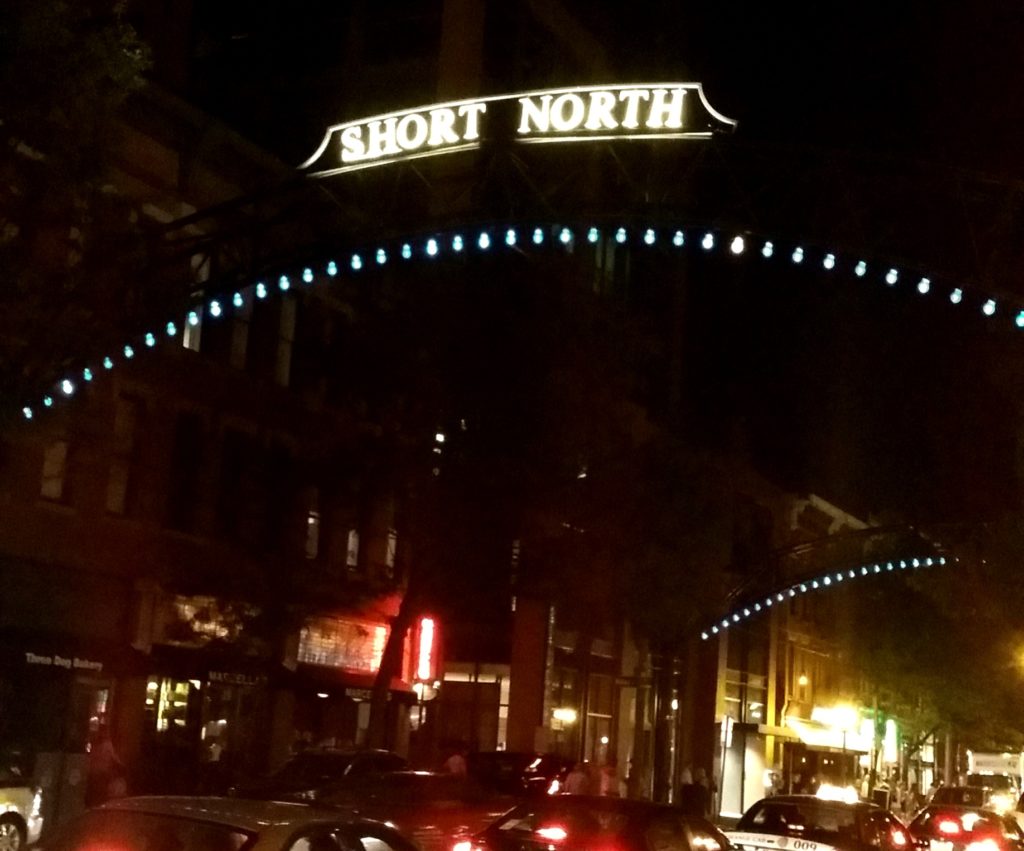 I was enthralled by the murals of the "Blank Spaces" public art project. Because  these murals change periodically, it is something exciting to look forward to every time we visit. (You can follow using the hashtag #startwithart). Here are only a few of the awesome murals that we saw.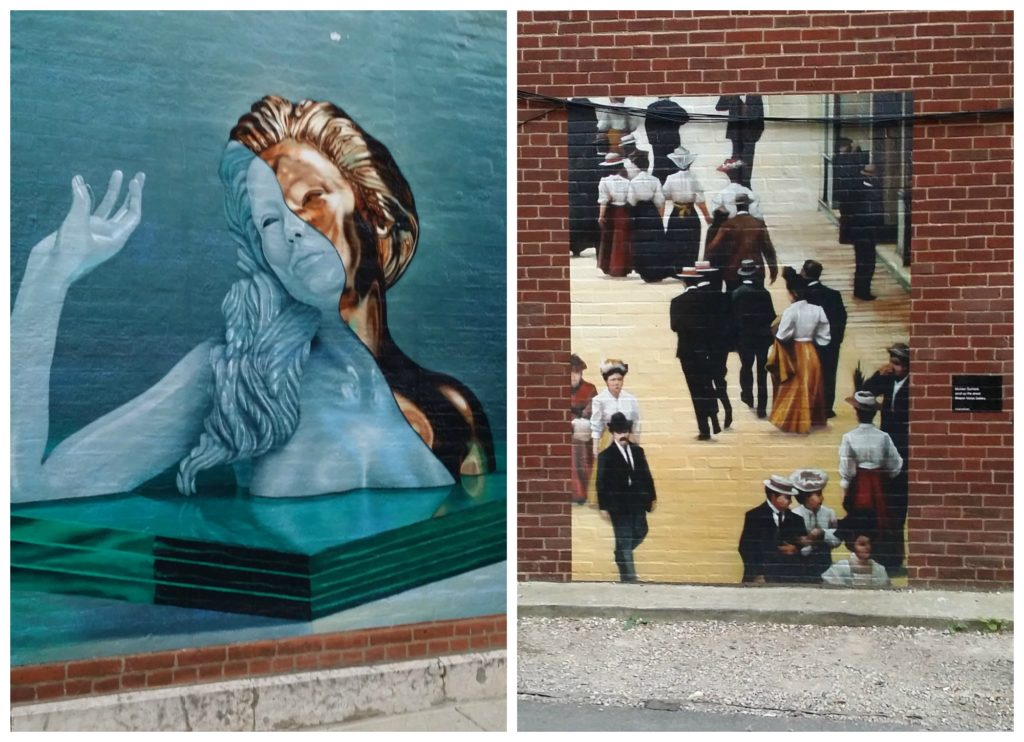 Brian Port – "Daughter of Midas"  – Brandt-Roberts Gallery
Michael Guinane – "Stroll Up the Street" – Sharon Weiss Gallery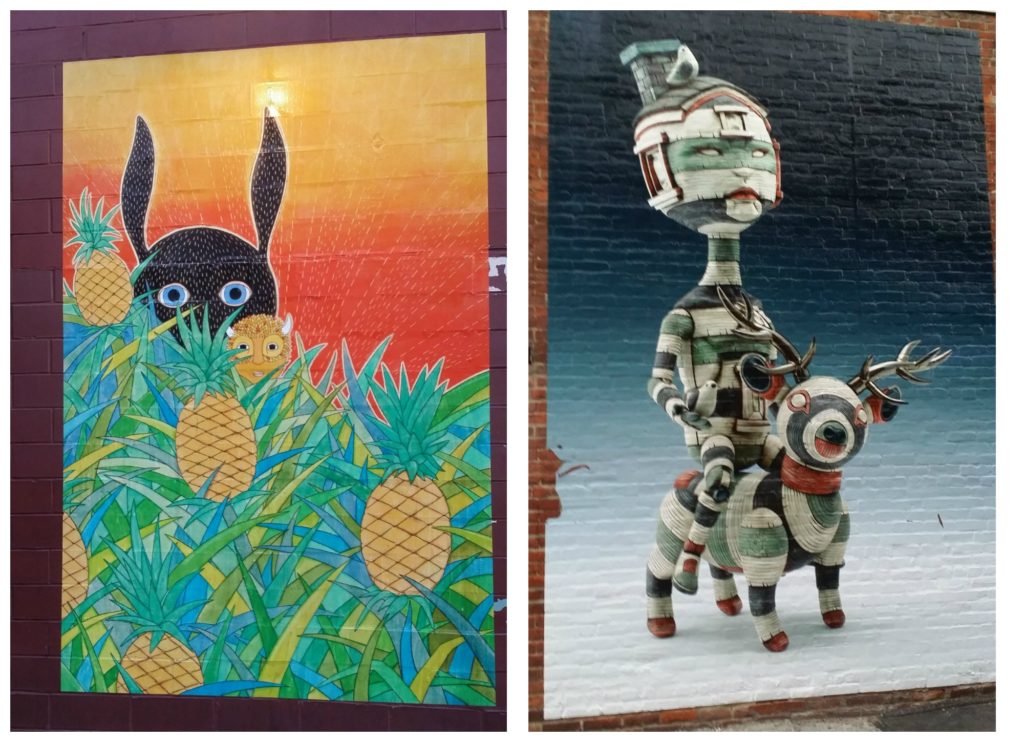 Ashley D Pierce – "The Welcoming" – Lindsay Gallery
Calvin Ma – "Stag" – Sherrie Gallery
The morning of the big game we were really excited and so was every single person in Ohio! It is always crazy there with team pride and it is fun to see OSU being celebrated everywhere! We went to Tim Horton's for breakfast which was fun since we don't have one in Chicago.  I of course got my Starbucks and we were on our way to the University for a day of Buckeyes fun!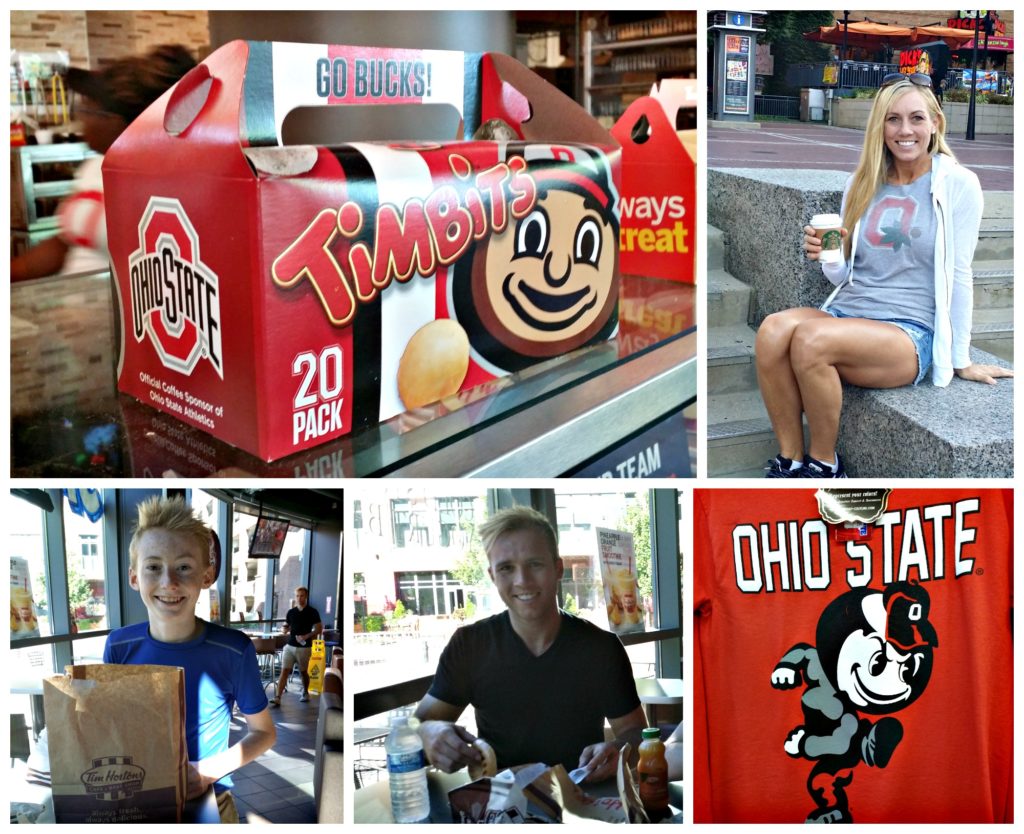 The university is always a fantastic site and surrounded in a sea of scarlet and grey, it is truly a thing of beauty! We met friends for some tailgating and had a great visit and celebration. Then, we worked our way into the game against Bowling Green.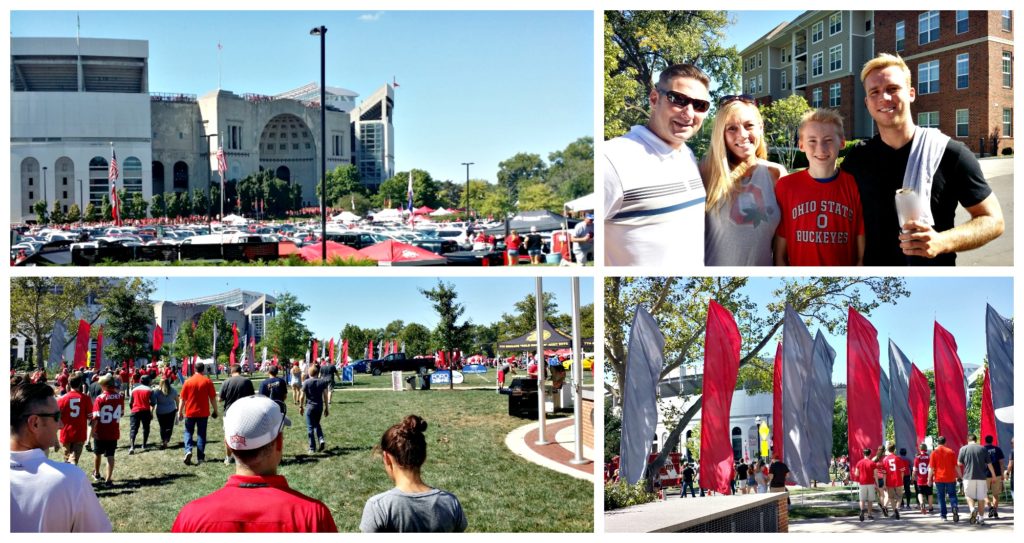 Our seats for the game were really good!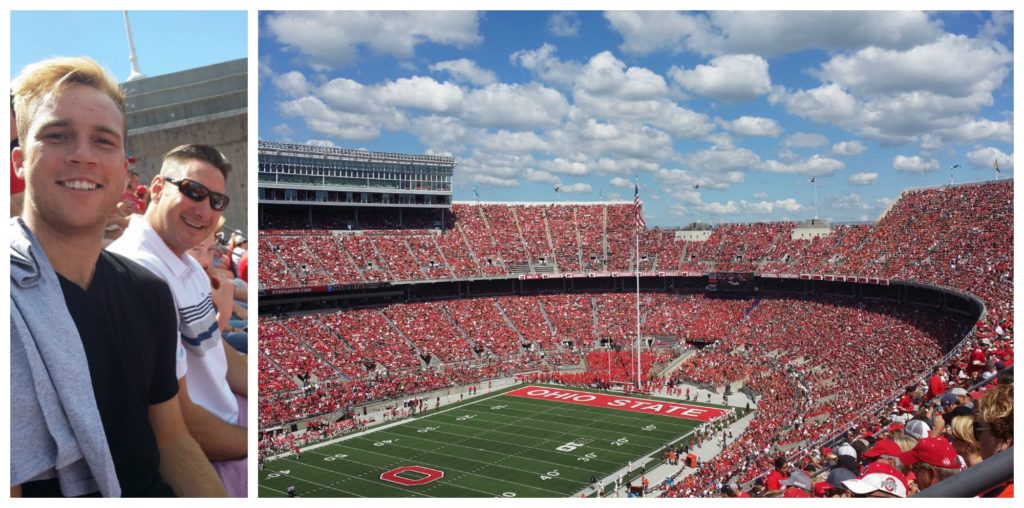 We were in the warm sun on a cool day and could see everything well.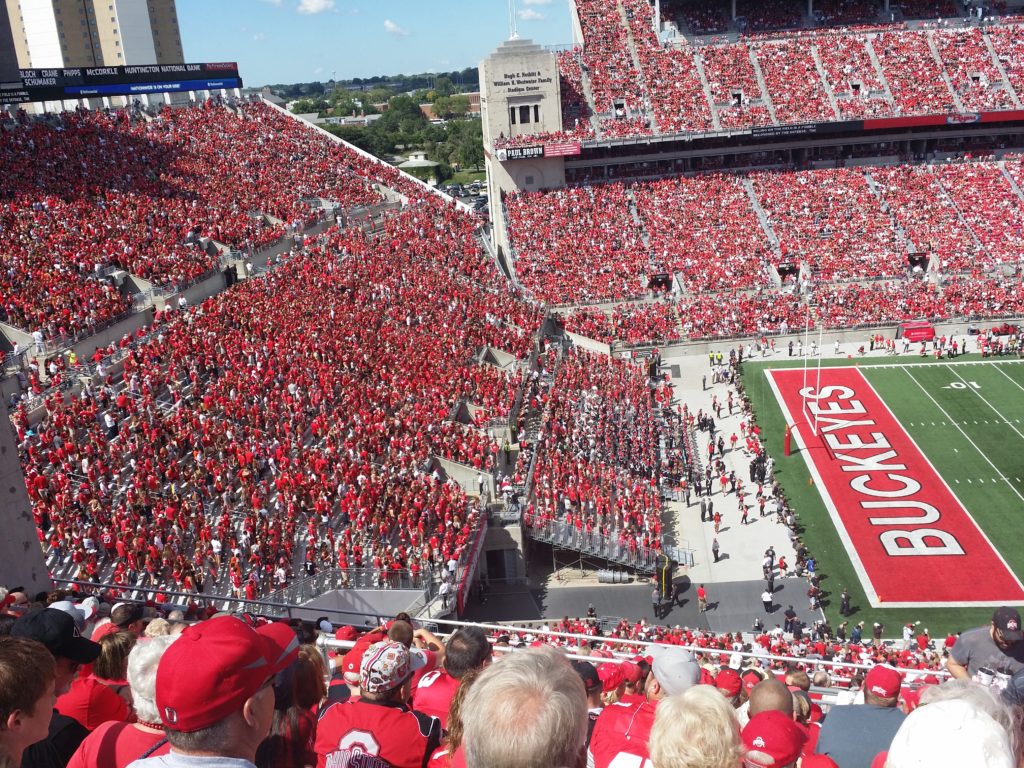 When The Best Damn Band in the Land came out at half time we went crazy because they really and truly are the best band ever. (My sister played the trombone and was the Drum Major in High School so I grew very fond of band music!) The show was incredible of course as was the game, the fans and the family. GO BUCS!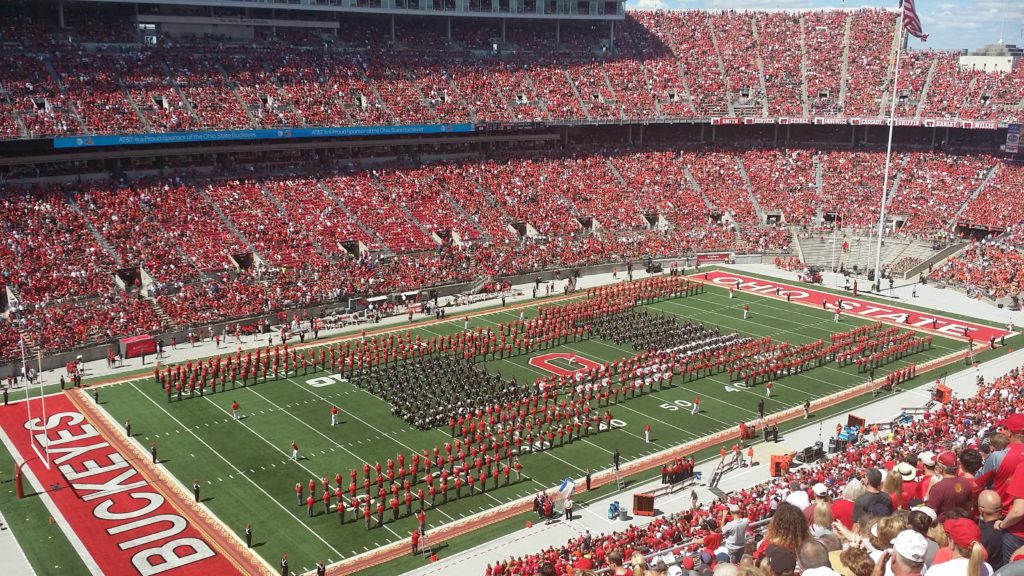 After the game we met up with friends again and walked around the university to see the same cool places and to check out what was new since our last visit. We got to see some of the band members behind the scenes and saw Brutus as well!  It is an incredible campus and a fantastic school.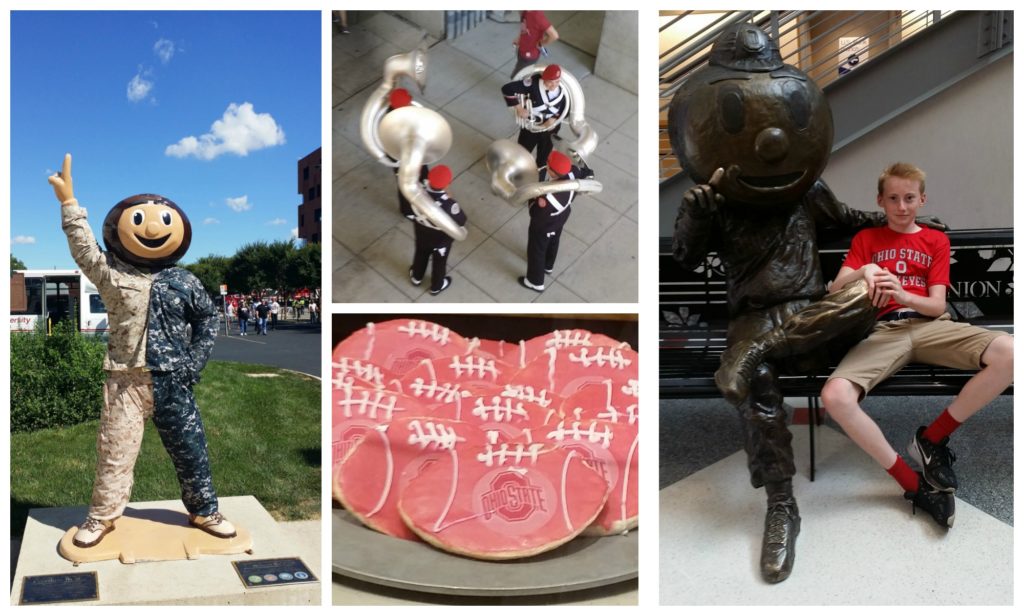 It was a perfect day and I highly recommend that you plan your own trip to enjoy the fun and excitement of Columbus, Short North District and Ohio State University!